The Story ⚡
International publisher, Dark Horse Comics, has upped its deal with YouNeek studios from 10 to 20 additional graphic titles.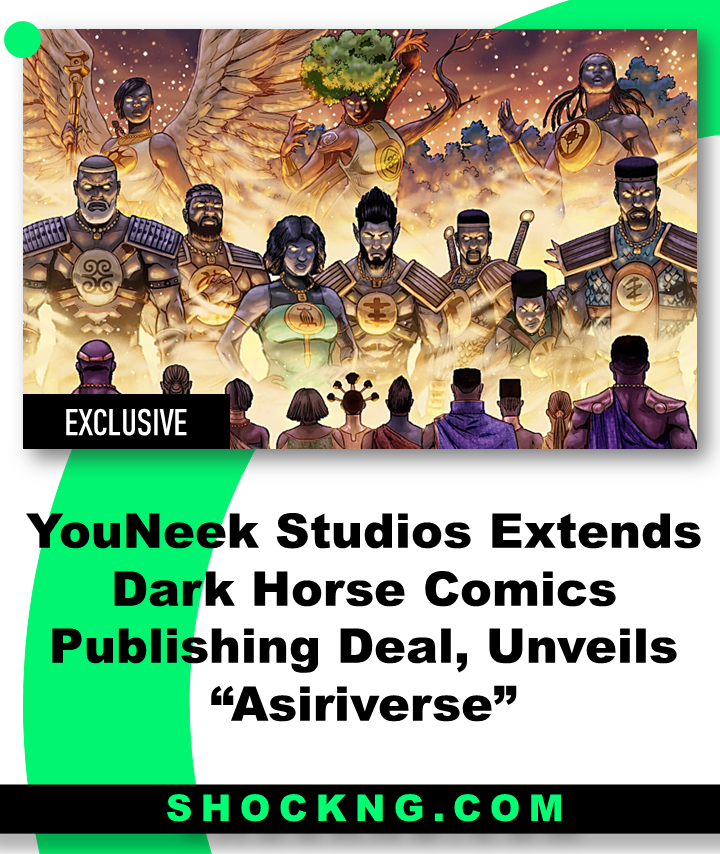 Tell Me More
In January 2021, Darkhorse Comics signed a monumental publishing deal with Roye Okupe. The deals mattered because this will be the beginning of an international publisher eyeing the Nigerian comic space for its stories, talent and art.
2 years later, the media company and creative author confirms the extension of this deal by signing a 20-book deal for the publication of more comic novels, part of which will be the launch of "The Asiri (Asiriverse)". This extended partnership signifies the beginning of a shared multiverse starting in 2024.
"What we are trying to do over the next few years is create a compelling and immersive universe with our own twist. How? Well, the YouNeek YouNiverse is a massive, interconnected universe of sci-fi, fantasy and superhero content spread across multiple timelines with stories told from an African perspective. Is this ambitious? Yes. Is it impossible? Not at all."
Roye Okupe stated, "With this monumental partnership with Dark Horse and the impeccable history, support and infrastructure they bring to the table, we will finally be able to achieve our ultimate goal: create, for a global audience, content that empowers African creatives and storytelling."
Dark Horse CEO Mike Richardson added, "YouNeek Studios is unlike anything in American comics today. Roye has brought together a host of amazing African talent, telling African stories and Dark Horse is honoured to help further their reach."
So far the deal has spun the release of Iyanu: Child of Wonder Vol. 1, a tale that follows a powerful orphan girl who must save her world. The release then led to a shared sci-fi universe that includes series like "Malika: Warrior Queen " and "E.X.O.: The Legend of Wale Williams".
Dark Horse and YouNeek studio's expanded partnership will officially kick off with "Iyanu: Child of Wonder Vol. 4", which releases on March 4, 2024, and "The Asiri Vol. 1" will follow in April 2024.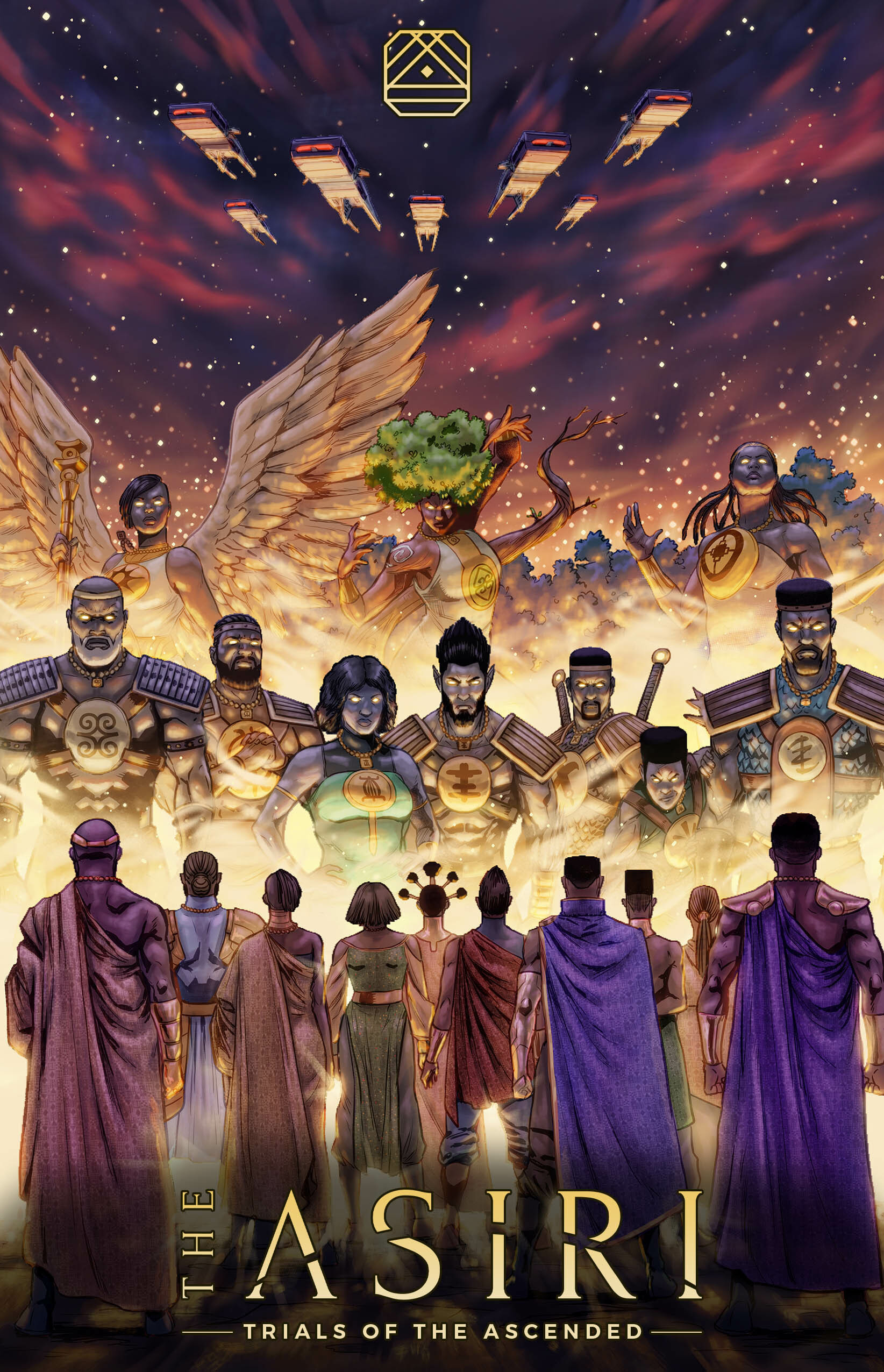 What to look out for
This extended deal will be the beginning of a series of intriguing AfroSci-fi shared multiverse.
"The Asiri Vol. 1" is a book that is best described as a mix of equal parts "X-Men" and "Attack on Titans". Roye Okupe describes this "asiriverse" as "a massive world with larger than life (sometimes quite literally) heroes, villains and people", this African multiverse will mark the beginning of Afrofuturism in comics.
The comic book will be written by author Roye Okupe with his creative team that includes artist Samuel Iwunze, colourist Toyin "Morby" Ajetunmobi, cover artists Sunkanmi Akinboye & Etubi Onucheyo and letterer Spoof Animation.
Tangent
Telling African stories in new and captivating ways has been a central discourse in the media sphere for years. Book authors, filmmakers, animators, artists and comic authors have begun to forge unique paths in their niche of interest creating internationally recognised works of art.
However, the problem persists of how does one make a business out of it? The business of Comics in Africa hasn't grown to its full potential due to a few paths of monetization. For every comic bro who dreams and put in the work, only a few can make it to a point where their work pays their bills.
This deal symbolizes the push of African comics to a global scale as we have never seen before. With the structure that Darkhorse provides, YouNeek takes African comics to another level of interest and perhaps paints a vision of how being a comic bro can indeed be a profitable venture.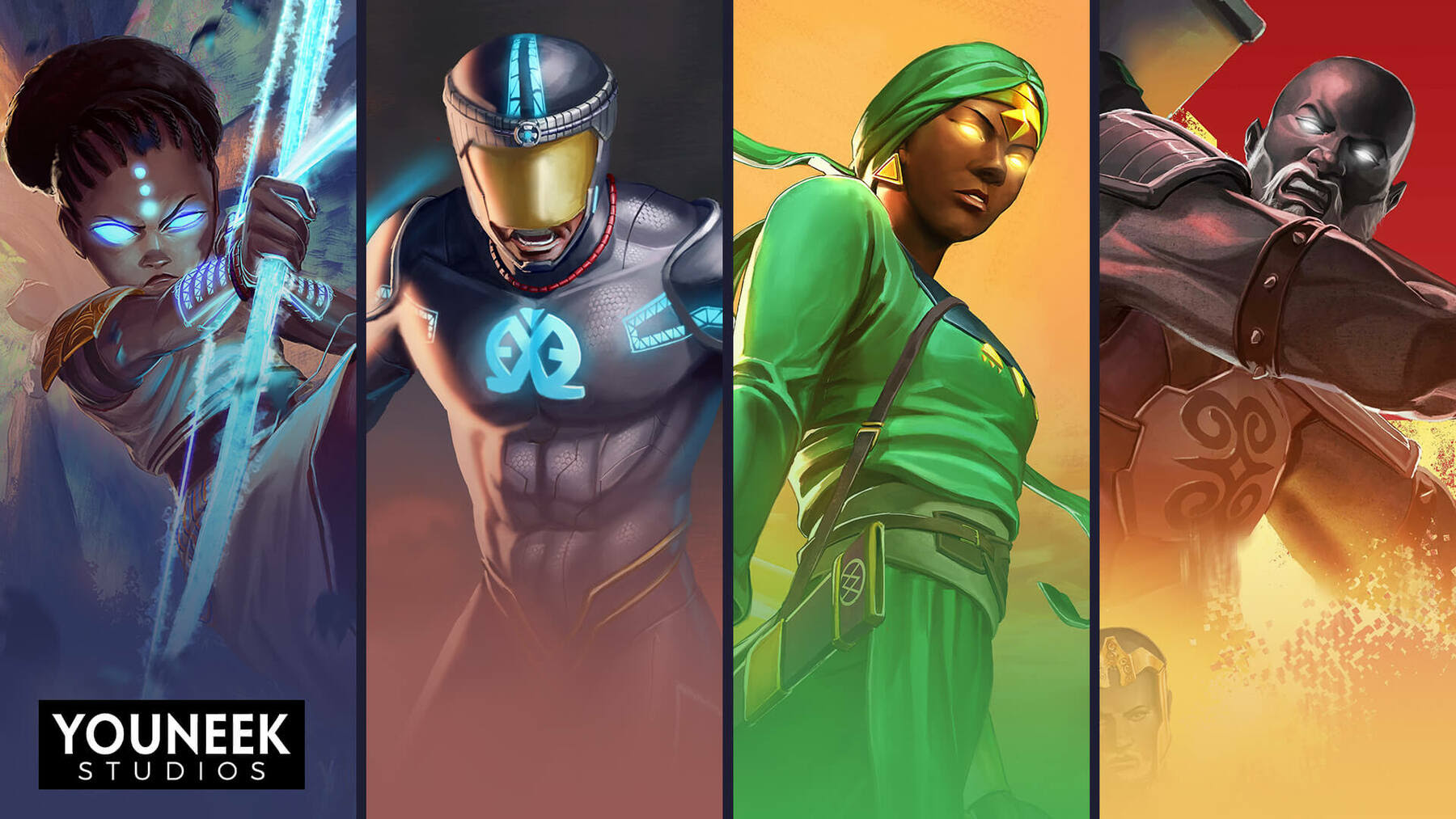 Key Background
Inspired by Teenage Mutant Ninja Turtles cartoons in the '80s and a ton of comic books, Roye Okupe, in 2012 began writing comic book stories. He started self-publishing in 2015 and founded YouNeek studios.
YouNeek studio's Roye Okupe and Dark Horse's editor-in-chief Dave Marshall crossed paths at the 2019 New York Comic Con, marking the beginning of the relationship between the comic book author and the media company.
So far, this deal has opened up new doors for Roye who shares his journey with us in an exclusive conversation. Read Here
Comic Executive, Roye Okupe Bagging Global Deals and Building an African Multiverse
In Summary
Unlike a fully funded deal where the publishing house owns and pays for everything, from production to distribution, Dark Horse and YouNeek studio's deal seems to be a royalty-based deal, where the media company will ensure the printing, publishing, distribution, and profit sharing of the YouNeek studio's work while allowing the comic house dictate how it wants its creations published and distributed.
Roye Okupe confirms that his publishing deal sees that YouNeek studio retains full ownership over its characters, story and art.
How does this deal impact the Nigerian talent that are behind such great work? and how does this shift the demand for African comics on a global scale?
In the next couple of years, the measure of these 2 questions will be great to observe and document as it is to be said.
This is indeed a new wave and we are here for all the opportunities that it brings African creatives.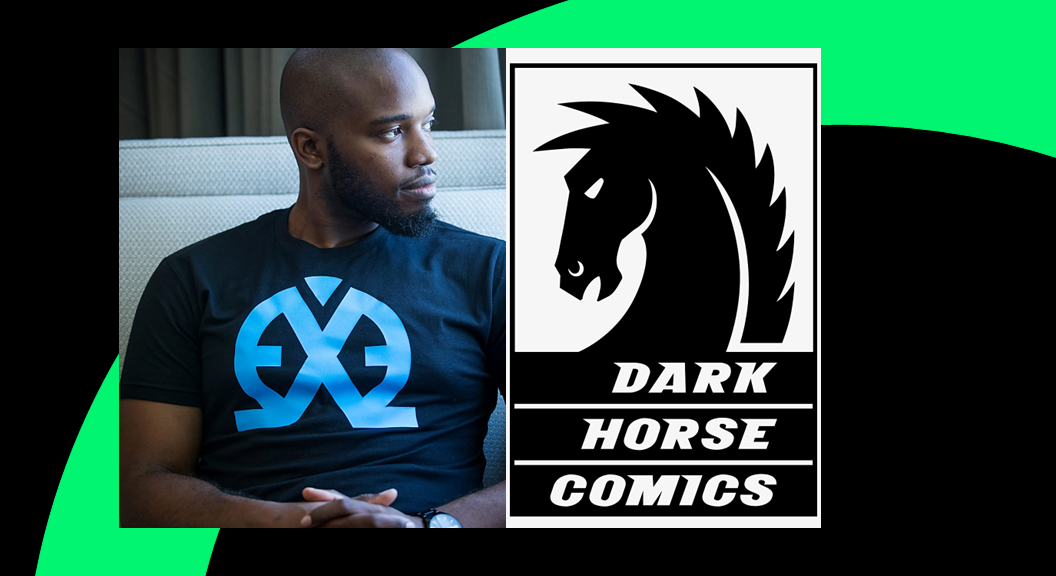 This is a SHOCK Exclusive. Thank you for reading
Shockng.com Covers the Business of Film/TV and the Biggest Creators in Sub-Saharan Africa.
Let's be Friends on Instagram @shockng