The Story ⚡
The rise of Roye Okupe as comic bro turned executive started in the summer of 2015. He cashed out his 401(k), resigned from his job and founded YouNeek Studios.
After over a decade of consistency, he signed on a life-changing publishing deal that now opens new doors for the comic industry in Nigeria and beyond.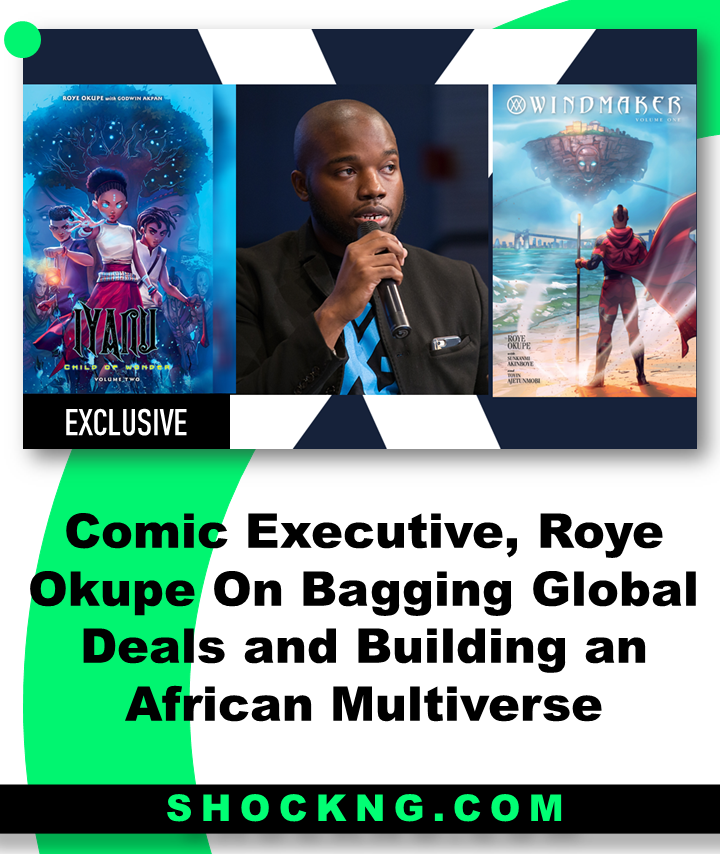 Tell Me More
The evolution of African creations has opened up a path for creatives to find expression using different mediums. From the years of folklore to black and white TV, to cinemas and now comics; African creatives have vowed to set their foot on the global audience, through enchanting, authentic and unique mediums; comics, live action, animation and TV.
Speaking with Creator & Executive Producer, Roye Okupe, Founder of Youneek Studios, we are taken through the highs and lows of his journey, the backstory of his deals with Dark Horse, Impact X, HBO Max and Cartoon Network, as well as his hopes for African creatives in the medium of comics.
Let's Begin
You recently got a publishing deal, how did that happen?
This takes me to 2019, I received an email from someone at Dark horse and honestly thought it was a scam, so I ignored it; afterwards, I got a call.
The person said I love "Malika", I love what you're doing with it, and we want to talk. I was eventually invited to New York Comic Con in 2019.
I went to New York Comic Con and met with the lead editor at Dark Horse, Dave Marshall. At the meeting, I dropped all 8 of my self-published novels at the time on the table and told him he was never going to see something like that anywhere else.
That was my pitch to him.
I believe that as long as you keep doing quality work, someone will eventually notice you. So, I dropped all the books on the table, and I could tell he was impressed. He eventually told me to give him a couple of weeks to get back to me.
Lo and behold, they got back to us after two weeks with a 10-book deal offer. They wanted to combine the old graphic novels into larger versions. For instance, I had done "Malaika" parts 1,2,3 and 4.
They combined parts 1&2 into Malika (Dark Horse edition) volume 1, parts 3&4 to volume 2 and the back half of five of the ten books were to be new projects, one of which was announced a couple of months ago; "Windmaker".
So that's really how it happened.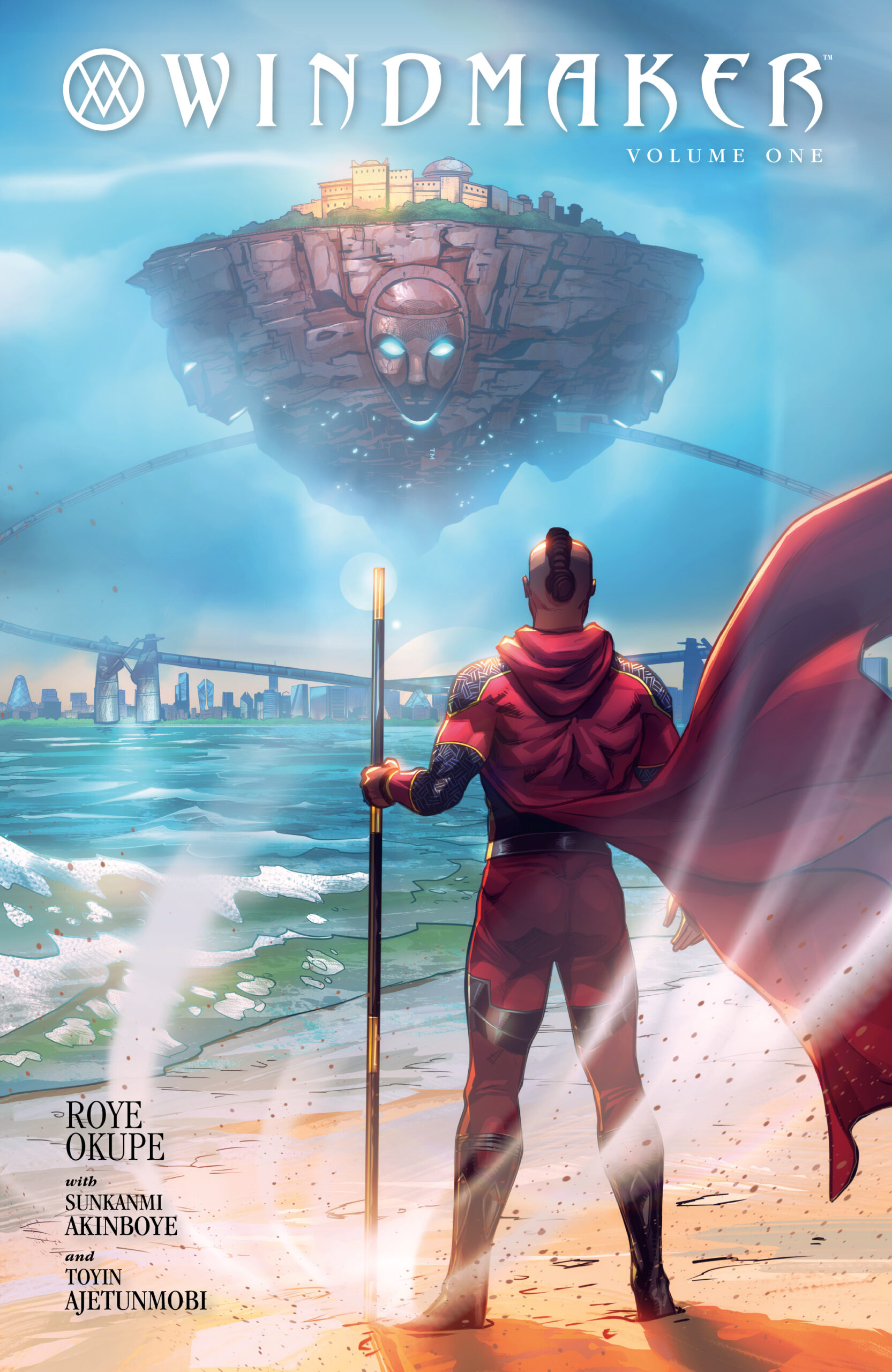 It seems you raised an amount of money as well, was it before or after the deal?
Yes, I have an investor called Impact X capital, the investment came around the time of the Dark Horse deal – I believe it was when we were in talks with Dark Horse.
I had met one of their partners in the UK and pitched my vision for the future, for YouNeek studios to them, which wasn't just about comics.
As much as people know us for comic books, African superheroes and fantasy stories, we really want to break into film and TV, animation, and live-action; and I realized they also had the same vision. I think I've been lucky enough in terms of the partnerships I've made on the art side, the shared excellence these partnerships bring to our projects has allowed my creations to take huge steps forward, and I must confess, being located in a country like the US has helped a lot.
I feel very privileged to be based here in the US because I'm closer to certain things. I've used the advantage to push my work, business and creations to the next level.
Another angle where the investment allowed us to grow the company, was by allowing us to be more aggressive in terms of how many books we create while continuing to deliver quality to a global audience.
The impact of this Darkhorse deal. Tell me about it?
The Dark Horse deal has been huge for YouNeek studios and me personally.
It sort of made us "legitimate" in publishing and opened many doors for us. Although I can't share specific numbers, we are doing well and part of the reason is that the African diaspora and comic book fans, in general, have been very supportive.
We are doing the work that I believe exposes, in a positive light, African creatives and storytelling to a global audience.
Speaking of multiverses, do you have a vision of building an African comic multiverse?
Yes, of course, Marvel has set a standard in terms of expanding Intellectual Property into different mediums. I believe they are one of the more successful standards.
To me it's not about reinventing the wheel, it's about taking the wheel and customizing it for your IP,.
As much as we want to take several steps, we don't want to end up in a very messy situation. But the ambition is clear and focused in terms of transitioning these IPs and taking steps into other mediums, whether it's video games, animation, live action, TV or film.
We want to continue to expand our audience. If you follow our work, you will see that it's something we have been doing, so yes, we are making strides to build a multiverse in the nearest future.
Per the structure of your company, has anything changed after the publishing deal?
Yes, we've been able to bring in a lot more talented artists to work simultaneously on some of our internal projects. I have been working with Sunkanmi Akinboye for 7 years now, and two years ago, Toyin Ajetumobi joined us on a more consistent basis.
We have more people who work with us because we hope to consistently continue to deliver high-quality books. When I was self-publishing, we were putting out 1 book a year, now we are looking into putting out 3 books a year, and keeping that consistency in quality.
As the company advances, we would want to bring in more help to expand the company in a way that makes sense. Right now, the structure is still pretty much the same, the biggest thing is that we've been able to bring on more creative support from the artist's standpoint to move things forward.
How were you able to capture the essence of African mythology, bring it to life and make it cool?
It's all about staying true to the source. Although Fantasy and mythology are sometimes a stretch of reality, they are still grounded in some form of reality, from Greek to Norse mythology, we see the realities of these cultures.
We stay true to it. For instance, "Malika" is inspired by Queen Amina of Zazzau, if you read the books, you'll see the similarity amongst the two characters. My approach is taking what we have in history, culture and mythology and pushing it into the fantasy realm.
As we create our stories, I think it is important to educate people along the way and not just entertain them. It is important to be able to describe certain realities through our stories. It is also important that these comics are cool, you should be able to tell a serious story in a cool way.
The HBO and Cartoon Network, how are the dynamics of that deal?
In 2019, I met a producer called Erica Motley. She saw "Iyanu" and wanted to make it into an animated series. She once worked with HBO so she brought in some executive producers and Lionforge as our animation partner.
We pitched to HBO Max and Cartoon Network and they loved "Iyanu" and everything about it.
The deal was struck early in the year. It's a team effort, we brought in our head writer (Brandon Easton); who had worked with Marvel & DC, and had top-notch experience, into the team before we pitched to HBO.
So, this is going to be on HBO Max and Cartoon Network and I'll be the creator and an executive producer on this project, which is a huge thing.
I also get to be involved in everything; from music and writing to directing. It's all thanks to the studios for putting their trust in me and surrounding us with an excellent team. This brings me to my main point of putting out consistent work.
At the point of planning for the Iyanu pitch, what was the USP?
We wanted to do something unique to Yoruba culture.
It was important to me personally because I think that's what differentiates us from other projects. It's the authenticity; the music, characters, writing and infusing the culture into all of those creative aspects.
The story and character have to resonate with the global audience, as a child, I fell in love with Spiderman, it wasn't because he was an American, but because it had a good story and I could relate to the things he went through, like struggling, being bullied, and juggling responsibilities.
In "Iyanu", we see a story about a teenage orphan girl that discovers she has the powers of the gods of the land, it is these same powers she needs to save her people from the curse. It's this conundrum of enjoying childhood and having this huge responsibility thrust on you.
It's a character-driven story in the most beautiful fantasy world inspired by Yoruba culture.
This appeal you mentioned, what caused it?
"Black Panther" opened a lot of doors for creators like me
Do you think there's more demand for comics in the African diaspora than in Africa?
I think it's equal. The diaspora has an advantage, it's easier to meet people, but the pandemic changed everything, so the location doesn't matter anymore.
There's an opportunity for anyone of African descent to do quality work to make their mark right now, irrespective of their location.
You mentioned Godwin Akpan being the art director for your series, why is it so important that this happened?
It's important because he worked on the book graphics, and he did a fantastic job.
try to bring as many opportunities to as many talented people along as I can, it's not always easy. He worked on the books, and he has a lot of knowledge about the book so it's important for him to be part of it, in a leadership role.
He's head of all the other artists, he understands the work well. And it's important that creators continue working with talent that has worked on their past projects successfully, especially if that same project is being adapted. It does you a great deal to bring them along.
To me Godwin is one of the most talented artists in the world, he's great at what he does, and he had to be on the project, even if he hadn't worked on the "Iyanu" books, I would still have tried to bring him in because of the talent he possesses.
Also, I have to give credit to Lionforge and HBO Max for putting Nigerians in leadership roles for the project.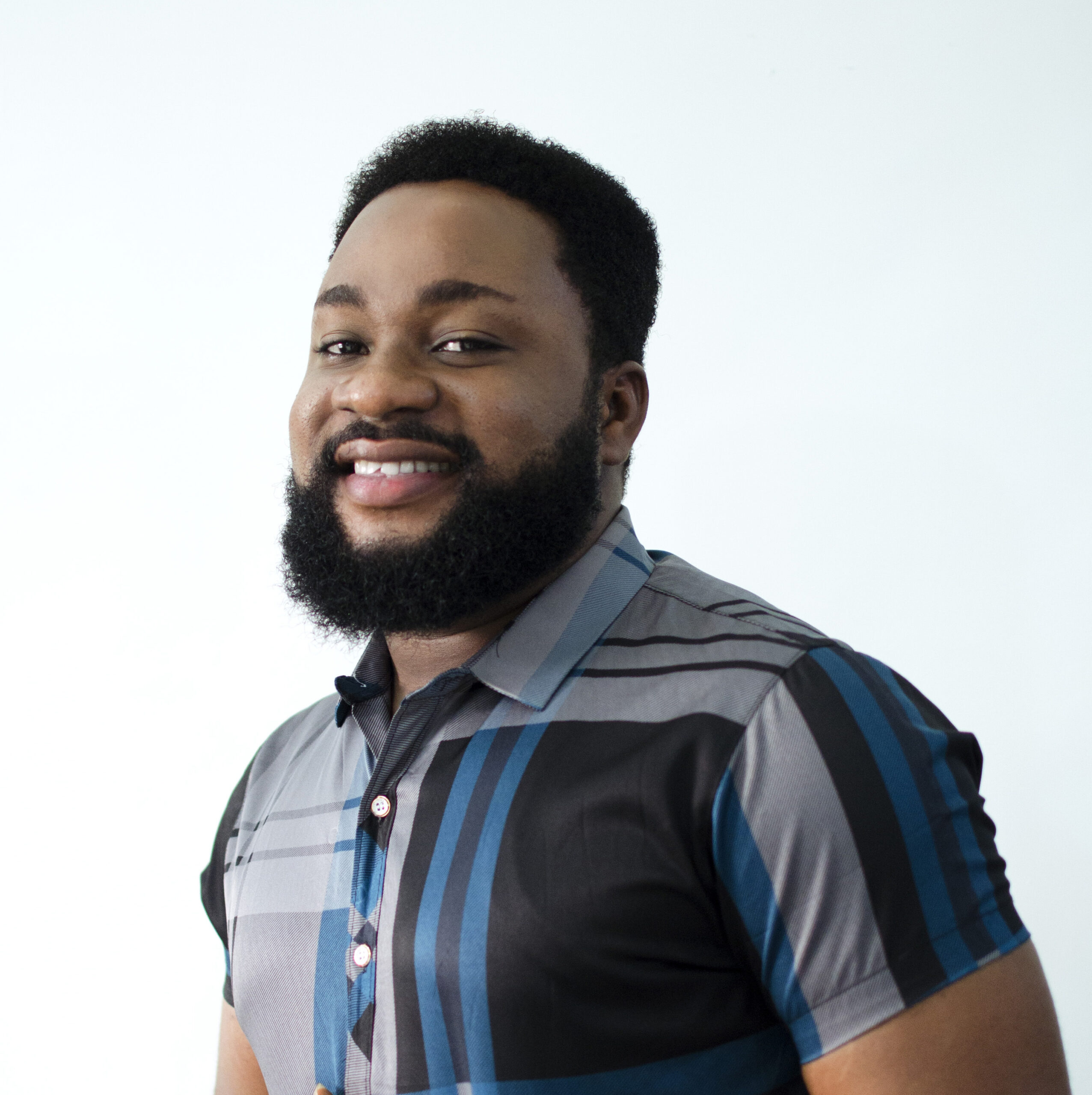 How do we get to a stage where we are exporting African talent to the world at large, and doing that at a remuneration, mentorship and exposure appropriate level?
That's a very good question, because I feel like for Nigeria, specifically, we need better structure in terms of education. We see that there's a global audience that's responding to African art, so we need to invest in the next generation's education and training.
Letting them know it's okay to want to be a writer, an animator or a creative because there are opportunities now.
It starts with educating people and giving them a platform to hone their skills and also supporting the local community.
Let's reflect on where you were 10 years ago as opposed to where you are now. Lessons and mistakes you've learned from
In terms of huge mistakes, I'll say watch who you partner with.
If it sounds too good to be true, it probably isn't. Be careful with who you work with and partner with a lawyer to know exactly what the terms are. I waited too long to bring in entertainment lawyers and I signed deals that hampered my progress, so you have to be very careful.
Be smart, get an entertainment lawyer now and talk to them about your plans. It will save you from huge losses in the future.
In terms of reflection, looking back 10 years, consistency has been one thing I focused on. Putting out good quality work consistently.
Final Words
I'll say to those newly entering the industry, don't be afraid to fail, you learn more from failure than success.
This is a SHOCK Exclusive. Thank you for reading
Shockng.com Covers the Business of Film/TV and the Biggest Creators in Sub-Saharan Africa.
Let's be Friends on Instagram @shockng