Globally, Nigerians are no doubt one of the most diverse storytellers in terms of their medium.
One of this medium is the use of digitally drawn colored sketches of worlds and characters known as Comic Books.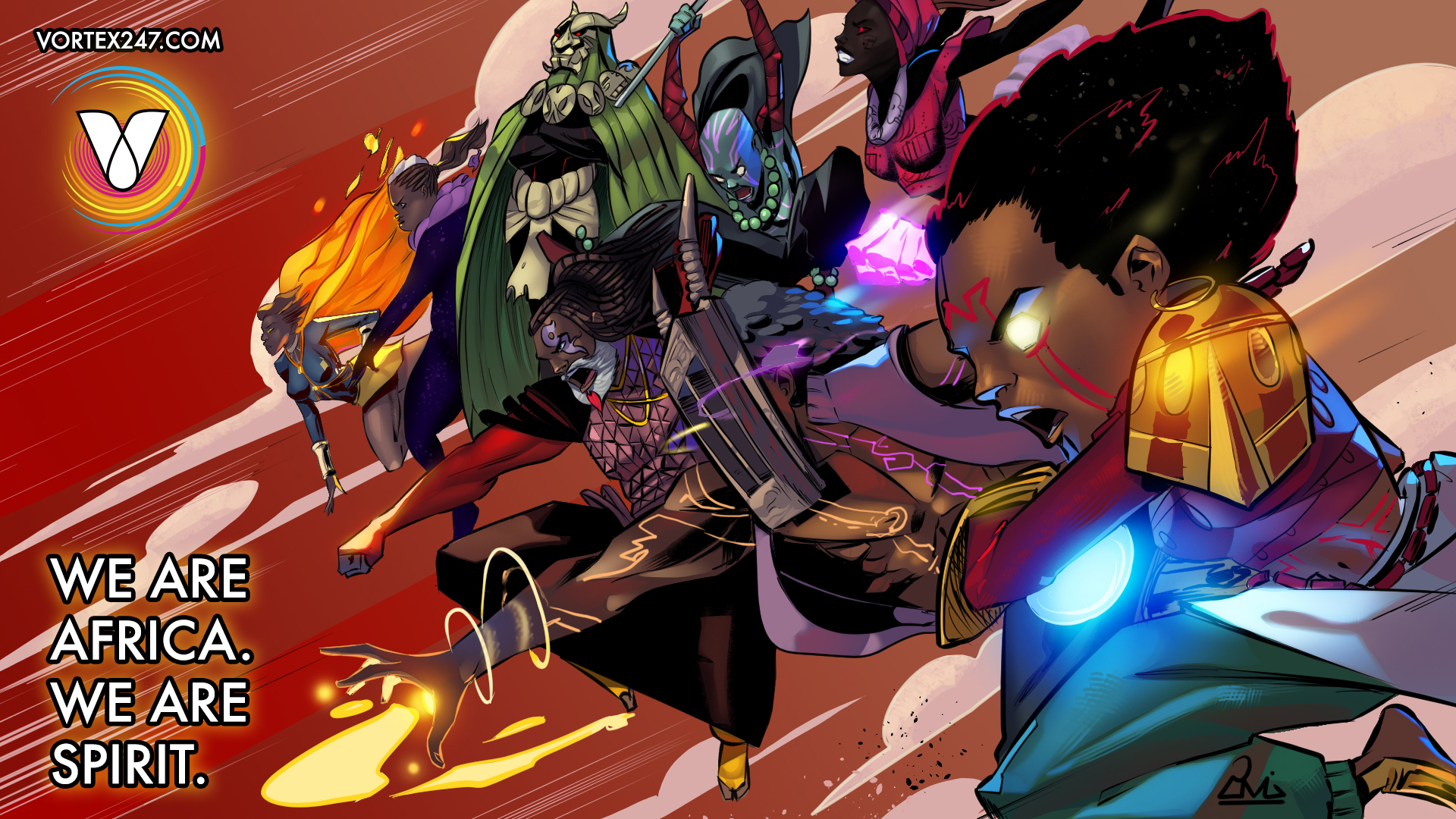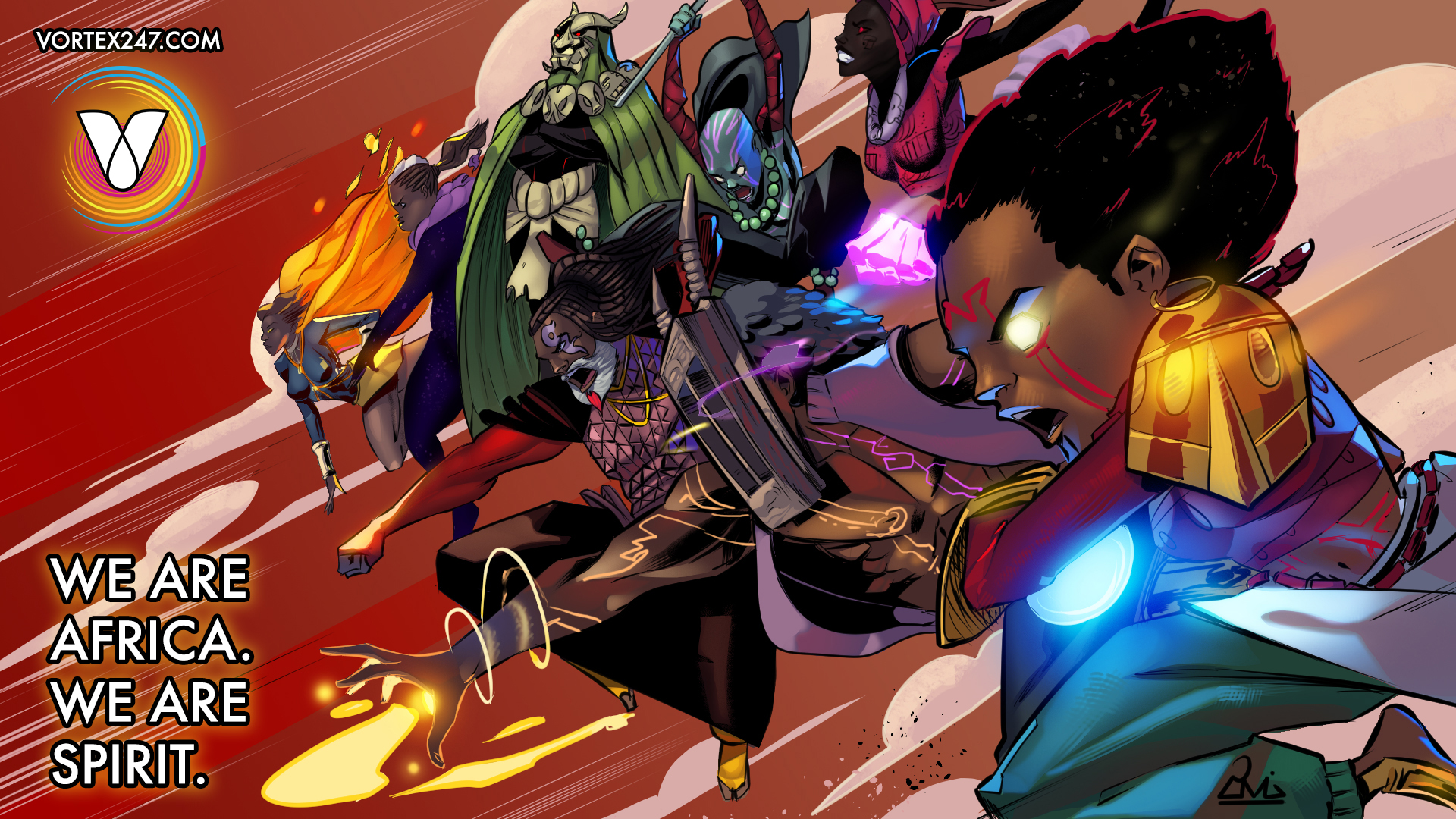 In this new piece, we interview Somto Ajuluchukwu the founder of Vortex Corp who is not just producing comics with his team but also helping other comic artist monetize their work through his platform.
Kindly introduce Yourself ?
Hi, My name is Somto Ajuluchukwu. i originate from the east part of Nigeria, Anambra state
I have lived in Lagos all my life. I am Nigerian.
Studied Economics in the University of Crawford.
I have been running Vortex corp for the past five years since August 2015 and it has been an inspirational and turbulent journey so far.
When and why did you start Vortex?
I started my career working content in Star Fish mobile, then I moved to working a little bit in investment banking in Zenith and then left to finally started Vortex in 2015.
Comics is something I have always loved since my youth but i never really knew that i would do comic book as an adult for a business.
I wouldn't say that it was always in my vision.
It was kinda of a slow epiphany for me in a very uncertain way
When vortex started originally, it was a blog that talked about travel, food, music and even conspiracy theories, but everything changed when we started animated web series called town crier which later became a short film that traveled across the world in film festivals.
So that was in about 2015 which became an emerging year for me.
Now the reason why we started comic books was because it was a very important way and basic foundation to tell African stories to the African child and begin to sell narratives that could re-organize their minds and make them see themselves in a different light.
With this, we could teach them about their history, culture, mythology and ancestral philosophy.
It is important that we use comic books because this is one of the first medium kids have access to and one can begin to communicate creativity or storytelling to them.
Today there is a huge population of kids and adults that still consume comic books.
Another reason is also because it is very affordable way to push out a story without waiting for some miracle investor.
So we just wanted to get started and push through.
I was also fascinated by the amount of talent that we have in terms of artist, writers and storytellers in the African continent, Nigeria especially.
So it was a great opportunity to start a revolution through art and start the needed reeducation and transformation though art representing our heroes the way that we wanted them to be seen – The way that we wanted the youth to see them, so they can see that not all superheroes have to have white skin or look in the certain way or even be black American
but that they can also be from the African continent and from the village they come from which highlights their greetings, language, food types and mode of transportation
This were important things we wanted to not just imbibe in the African child but also export to the world and children across the world
Tell me about Vortex Corp?
Vortex is a creative content company that has different arms of business.
There is VX animation, there is VX comics that birthed www.vortex 247.com which is the digital subscription platform for all African comic books and then there is interactive games which we are yet to launch.
Currently VX animation is the engine behind majority of the business as we take on a lot of animation projects for clients especially in the music industry.
But VX Comic draws the most attention and international partnerships.
What do you think about comic publishing, is it profitable enough?
It is a growing market that comes with different opportunity.
Depending on how creative your business team is, one can monetize ones work that they produce.
A number of the ways vortex is monetizing is though our subscription platforms which just launched recently, also through rights of TV shows, movies and even games
So yes, it is a growing space and for us every project is a big project because we work with a lot of publishers across the continent
Every story matters hence we push hard.
We have a line of original comic books which are VX Originals produced by our in house team.
A key title is " Land of Gods" which tells the story of a girl who works through this magical mirror and finds herself in the mythological world of aurore which is heaven for the deities.
They are at war and It has been destined that she would bring peace and stop the impending doom whilst finding her way back home.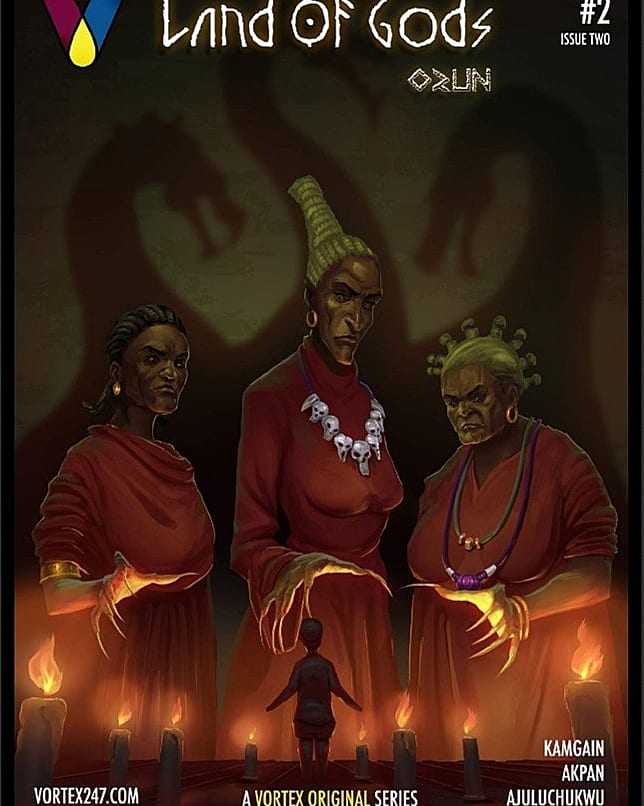 This story gives a full round view of the gods and teaches the reader through her journey what the beauty of the African mythology is like.
That's the story that me and my team are really excited to tell !!
What's the one thing that frustrates you about your work?
One thing that frustrates me sometimes is the time it takes from ideating to getting to the final product.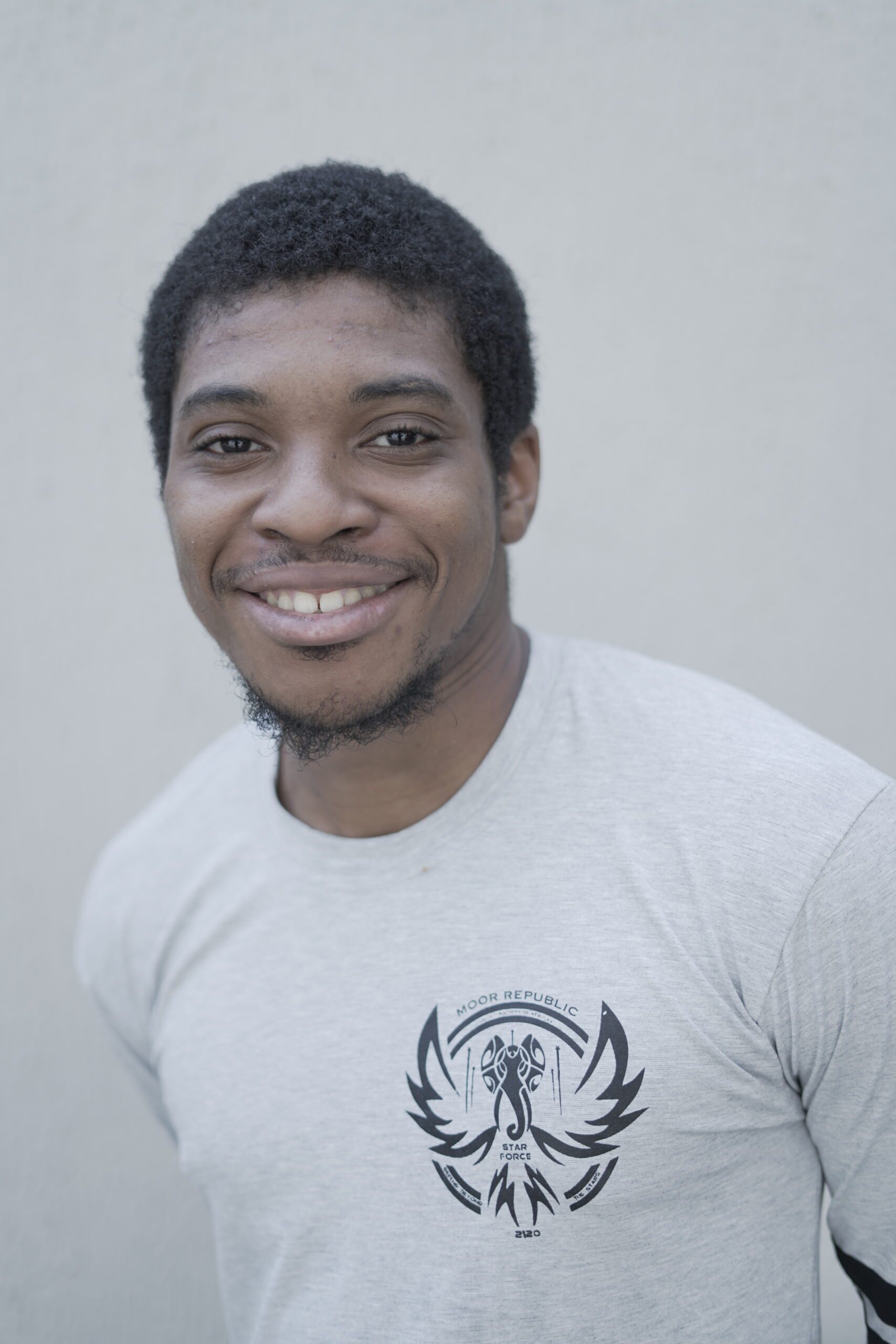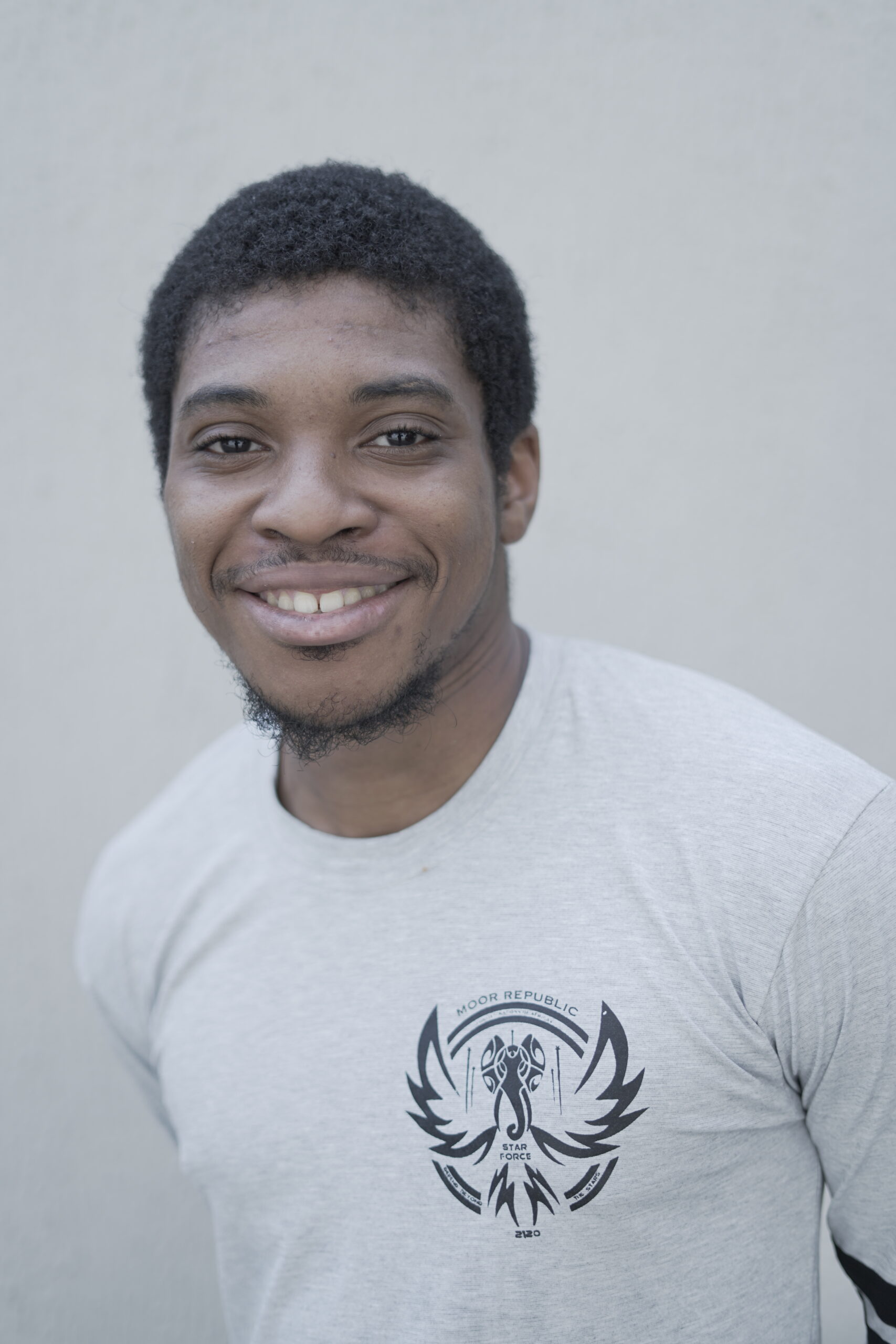 But over the years you do it, you kinda understand and appreciate that time and the process of making it becomes one of the most enjoyable thing in which the satisfaction comes out when the work it out.
Producing is one of my most satisfying times. Definitely if we could have over a million people looking at our comic books because of the blood, sweat and tears we put into it, we would love that.
So working hard to have people consume your content is sometimes a frustrating factor but it is a job that must be done.
It is the mission of vortex 24/7 to ensure that these comic books get many eyeballs, as many subscribers and we create a financial net for producers, publishers and creators across the continent.
What's your plan five years from now?
The next five years, we would like to be in the hands of every single person across the world in some way, even if you are not comic book reader but you should know of it. That's what we are trying to push
We want to make African super heroes not just a niche or a shooting star that occurs every decade. Rather go main stream and be commercial.
In the next five years, we hope to achieve that.
Give a shout out to other awesome comic creator doing amazing stuff?
There are so many of them from the African continent as well as our brothers in the diaspora – all amazing creators.
A few are:
Ibrahim Galeu – creator of June 12
Ayodele Elegba – Strike Guard
Peter Daniel – new born comics
Kevin hart – enigma
Is this a 9-5 for you or just a side project?
Definitely, this is my 9-5 job and it more like a 24 hour job *laughs
When you are sleeping, you are thinking about stories, waking up to make the story. You also discuss with your friends and family to talk about the stories – it is an never ending process
In terms of step by step first thing you need to define what characters you are trying to create.
Then you need to form a story for those characters, you need a writer to partner with who will write the story and you need an artist who will design this character. When that is ready you have the design, you have the story, and you have the character.
The next step is then the creation of the comic book – ink the line art, then color it. Before you do that the writer has decided the number of panel per pages and how many pages will the comic be.
After all this, coloring and the lettering is next.
Then graphics and arrangement for a final look and feel of the comic book is done.
Now for digital, you hit up vortex247 for publishing.
If you would rather go print, then get it ready for physical copies at a printing company to sell at Lagos comic con or where you think people can buy.
That's pretty much the process. It is painstaking and a labor of love and what vortex 247 sole mission to do is to export African culture and make this labor of love into a labor of fortune
If I want to read African comics on your site, how much is it?
The price is an affordable cost of a burger meal – $3 every month and you have access to the best of African comics be it fantasy, action, fiction or superhero – It is the best from the best African creators.
Thank you for your time
Thank you.
Thank you for reading this post
Do you read comic books just like us? Let's be Friends
Follow us now on Twitter @ShockNG