A longstanding Nigerian comedy series titled Clinic Matters almost didn't work out. Why?
TV stations refused to air the program and demanded for an upfront airtime fee.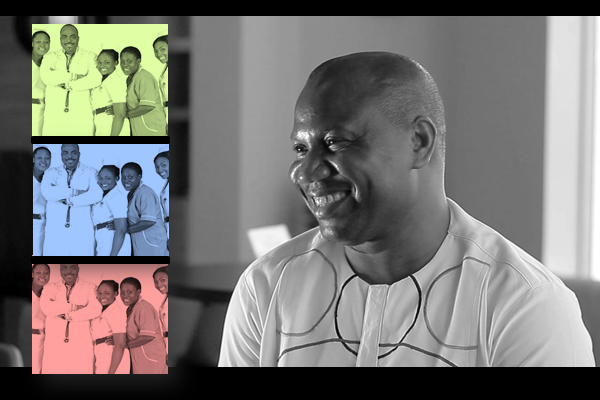 In this piece. Paul Igwe, The mastermind behind the critically acclaimed series clinic matters created 11 years ago told us why he started the show.
As well as his thoughts on the counter productive model of getting shows on air + recommendations for aspiring filmmakers in the country.
Good Stuff. Let's Begin
Kindly introduce yourself
My name is Paul Igwe, Movie director and CEO of Whitestone cinema LTD.
I have been a film practitioner for over twenty years now.
How did you come up with the idea for the show?
In 2007, I did a job for Bovi Ugboma the now popular comedian titled, Extended Family – this was my first TV series.
We did the show for about a year before it rested.
I noticed within the period we were making extended family, I saw that families every Sunday will tune in to watch the show, and they were really interested in watching.
When the show rested I said to myself what do I do to keep this audience ?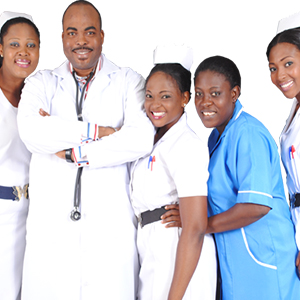 hence the decision to create the show – clinic matters
Clinic Matters is a series that dramatizes the everyday experience of a busy doctor, his committed Nurses and their different patients with their unusual character and attitude.
Ordinarily you would have expected that this would be a very serious show
But we said no – the people don't want anything serious
Let's give them comedy, how do we make this thing fun and interesting for the family?
I discussed with the writer, Adekunle Salau
And the series was created
I bless God that over the years we have been doing so well. People love the show.
They get educated, the get entertained
You know, it gives a lot insights into things we would have naturally neglected as a society.
That in fact has been one of our selling points.
By God's grace, as we speak the show has aired in about 18 countries in Africa and Europe
What were the challenges you faced in making this show a success?
In this part of the world when you make a TV series, you expect to get partnerships from the TV stations
Unfortunately we don't get that in Nigeria.
When I made clinic matters. My first challenge was putting it on air
The channels that were available were not ready to partner, they wanted me to pay
So For like six months, the program could not come on air
Until I was fortunate to get superscreen
They were the first who look at the content and said this is good
And they partnered with me.
Fortunately for me as soon as it aired for about three months on superscreen– advertisers saw it and got interested
So, It made return investment and it is still doing well
Nigerian Free to air TV stations asking producers to pay for time in 2020, I would like to know your thoughts on this?
I am sorry to say but the truth is that, a lot of the station owners are lazy. I mean the free to air.
Thank God we are going to digital now – the moment digitization takes over. Every channel will just be a box
As I was saying – it is unfortunate that we travel out and go to other African countries like Kenya, Uganda
You go with your content. The people hear that you are the producer of this content.
The first question they ask is what are you looking for??…do you want partnership? I am talking about the station
I see entities who want to provide a platform that would make the content available for monetization but that is not the case here – in Nigeria.
What's the right step for this change?
The free to air station owners need to understand that we are partners in this business
They provide the platform. We provide the content.
Let's together market it and earn revenue.
If they begin to see it from that angle, I am sure the business will be wonderful
But then again I need to say something that the business is leaving them because everybody is going social media
People hardly watch TV this days. That's the reason some of us have been able to create our online platforms where we can we put our shows
When was the last time you yourself watched TV? He asks
Yes you are right sir, I stream most of my content this days
That's the thing people are losing interest in that
So, the earlier they begin to understand that the model of paying upfront for airtime does not work anymore, the better for them
They should rather partner with producers.
Do you have any box office film coming out anytime soon?
No, i still want to do more on TV
I directed dance to my beat and social media 101 a couple of years ago but i enjoy doing television
i want to always have the family within my reach
That seems to be working for me at the moment
What's the one advise you would like to share with filmmakers in Nigeria based on your personal experience ?
Focus on your vision. It won't come easy.
my story was not an easy one, i am just sharing with you the sweet part of things
i went through alot of rough terrain
Also surround yourself with people that believe in you
you need people that will encourage you even when they know you are not getting it right
and then with time, success will come.
EDITOR'S NOTE: 11 years on that this show has thrived. Why has the Nigerian TV Landscape failed and continue to fail?
Will this change or TV is dead already. No point to fix this.
Kindly tweet at us your thoughts – here
Thank you for reading this post.
Follow us on Twitter @ShockNG for more industry content like this