109 Days. Zero Revenue.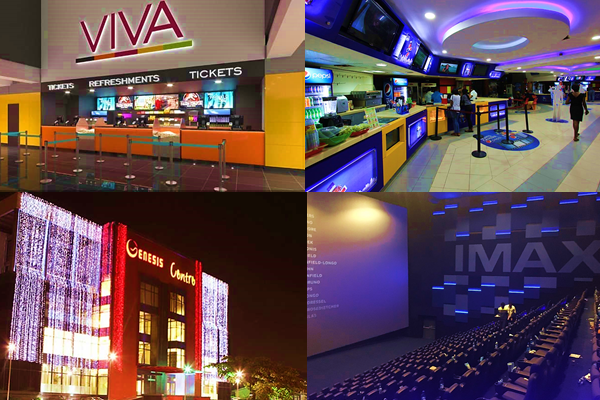 It has now been over three months since the COVID 19 pandemic has forced cinemas in Nigeria to close down business.
According to our calculations, an estimated average of about N50 Million is wiped off in cash flow every month that the big screens are blank.
Cinema exhibitors association of Nigeria (CEAN), a body of big screen owners few weeks ago released guidelines and an illustration of how the new normal for watching a movie would be like.
Seating capacity in the dark room are to be reduced 50%, Masks are mandatory for all and ticket foyers would observe social distancing.
But with the above stated, no cinema owner has yet to announce a comeback date.
Cinema owners are indeed one of the worst hit business during this corona period as they currently run at a loss.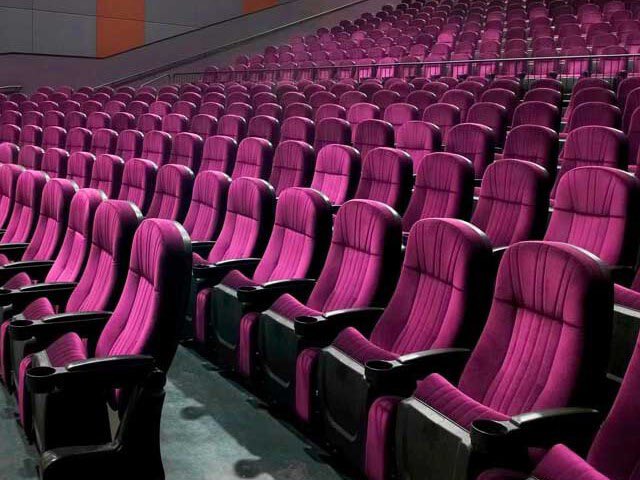 Ticket and auxiliary staff might have been furloughed or given a pay cut option but cost of operations including property rent, electric bills and equipment servicing are still very much on.
So far the pandemic has caused a death of 585,000 persons on a global scale.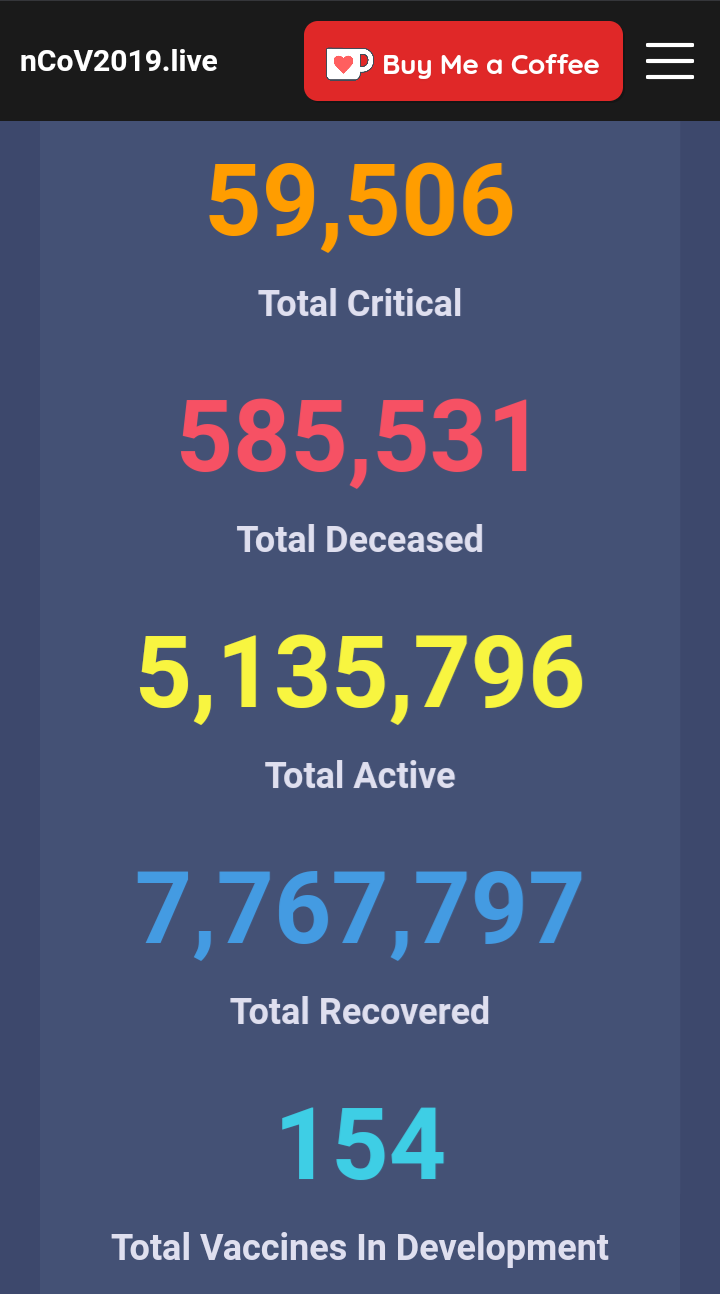 Deaths recorded in Nigeria is less than 200, with cases now over 20,000 persons as the time of writing this piece
Domestic and International Film Studios are also feeling the brunt of the pandemic as their film releases has either been postponed or even none existent due to uncertainty.
Box Office debut for huge 2020 films have seen a major shift to new dates, scooped off to streaming companies or forged ahead with a VOD release.
Below are film titles whose big screen debut has been adjusted
Tenet (Aug. 12)
Warner Bros and Christopher Nolan's time-twisting thriller Tenet stuck to its guns for the original planned date much longer than any of the other major summer releases.
Then in mid-June the release date was pushed back by 2 weeks, from July 17 to July 31, before shifting again to August 12
Mulan (Aug 21)
Disney's live-action Mulan reboot originally set for a release as far back as march has now revised its debut date to August 21st 2020
A Quiet Place Part II (Sept. 4)
John Krasinski directs Emily Blunt and Cillian Murphy in A Quiet Place 2, a post-apocalyptic tale of a world in which noise equals death.
The near-silent sequel was due to open on March 20, but with barely a week to go Paramount announced it was postponing the release to an unspecified date later in the year
Wonder Woman 1984 (Oct. 2)
Warner Bros held out until March 24 before announcing that Wonder Woman 2 would be delayed from an initail date of June.
The DC comics sequel -Wonder Woman 1984 originally committed to hitting theaters on Aug. 14 — which proved optimistic, and in mid-June was shifted to October instead.
Candyman (Oct. 16)
This horror remake directed by Nia DaCosta and written by Jordan Peele was pushed to September, but with no sign of the pandemic being under control it's been bumped again to October.
Marvel's Black Widow (Nov.6)
The anticipated Marvel Female lead super hero picture has been pushed back to Nov. 6 from an initial date of May 1st.
No Time to Die (Nov. 20)
Daniel Craig's final outing as 007, directed by Cary Fukunaga and co-written by Phoebe Waller-Bridge, was the first major movie to delay release.
No Time to Die had already lost its original director and changed its release date twice, but producers feared the closure of many theaters around the globe due to coronavirus would harm box office takings in lucrative international markets.
The delay was announced March 4, a week before the World Health Organization declared a pandemic. It will now open in the UK on Nov. 12 and the US on Nov. 20
Top Gun: Maverick (Dec. 23)
In April, the high-flying Tom Cruise sequel was pushed from June to December 23rd.
Nollywood Movies
Shifting to the domestic film studios here in Nigeria.
There are over 11 titles that are ready for a 2020 release but are yet to establish any new debut date. On the list are
Ratnik
Set in a remote Africa town during the early days of World War III: A brazen special trooper returns home from the war-front to find her only sister at the verge of becoming the undead due to the abuse of a certain chemical substance.
The race to save her life begins a new kind of war where the most advanced war machine known to man is unveiled.
This Sci-Fi picture directed by Dimeji Ajibola ought to have been released since late last year 2019 but strategically change dates to April 2020 to increase its box office success. That scheduled date was wrecked by the pandemic and no new debut date has been revealed yet.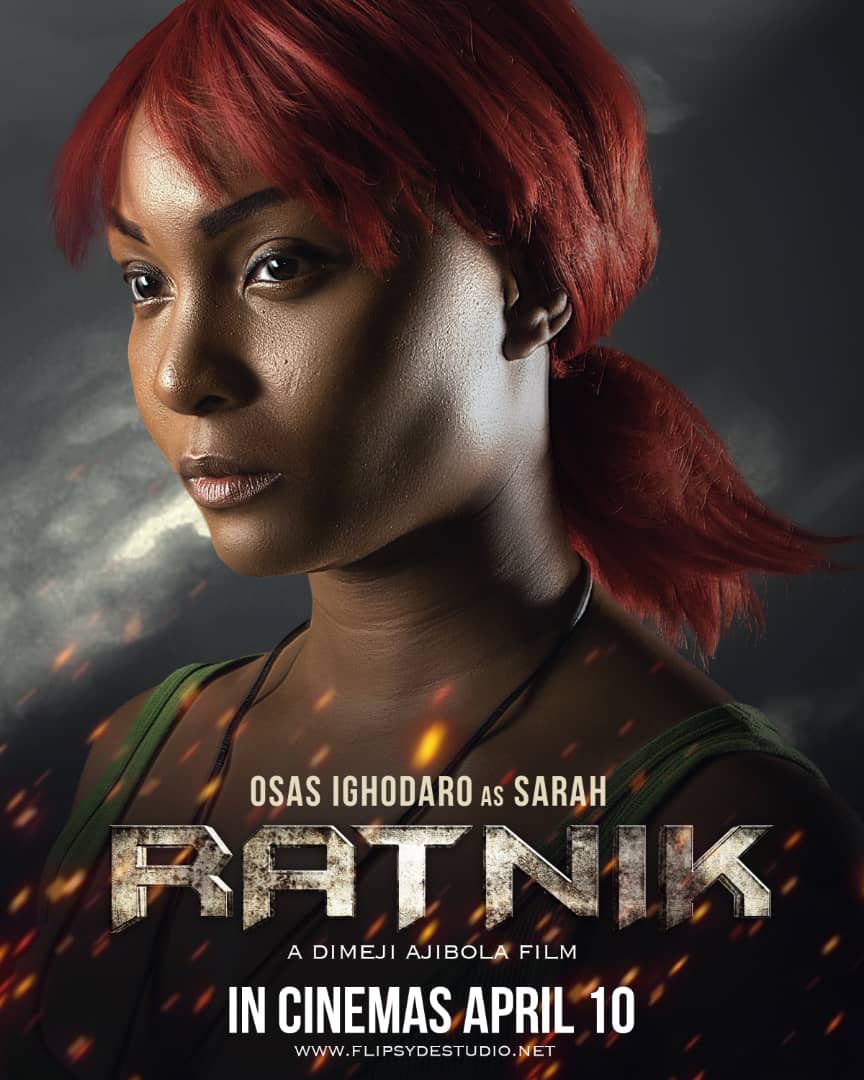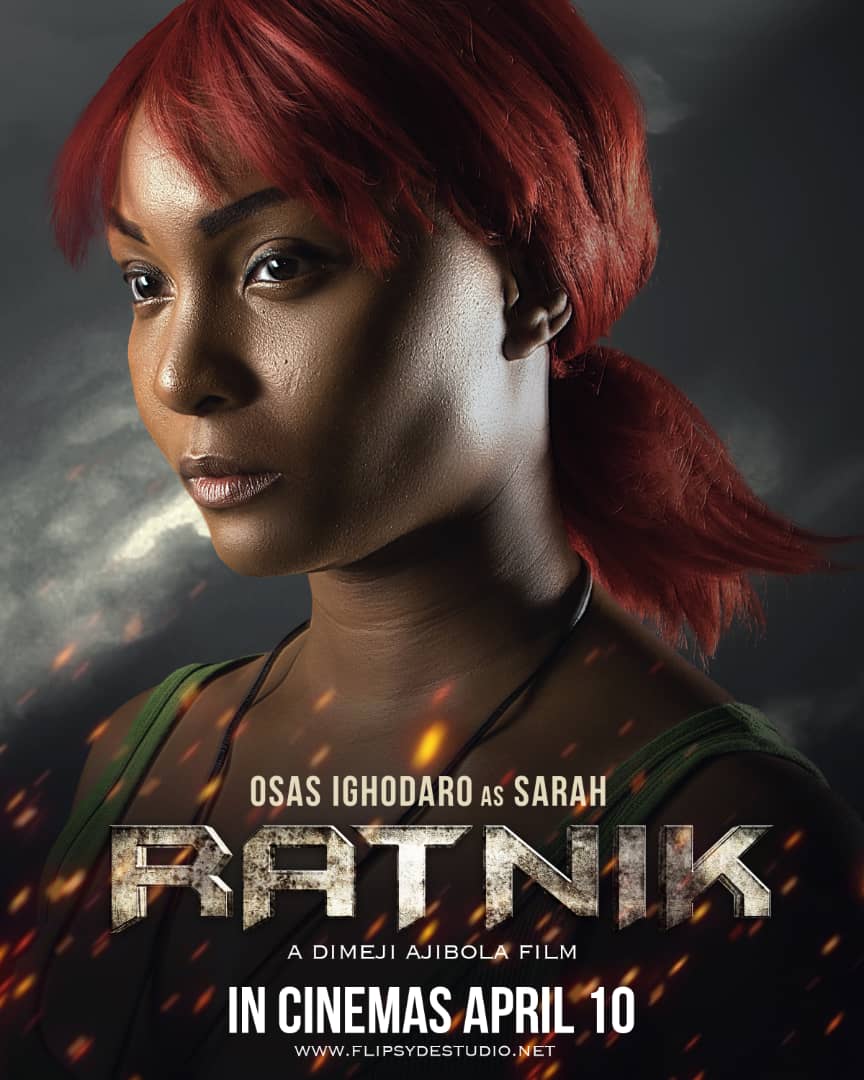 The Foreigner's Gods
Releasing its Official Trailer at Lagos Comic Con 19 – Foreigner's Gods movie directed by Ifan Micheal scored an impressive audience interest and has since been on a campaign trail for a cinema debut.
A cross section of generational stars such as Onyeka Owenu, Nkem Owoh, Sam dede, Clarion Chukwka, Toyin Abraham, Paul Sambo, Ini Dima Okojie, Frank Donga, Sharon Ooja etc
No date has been established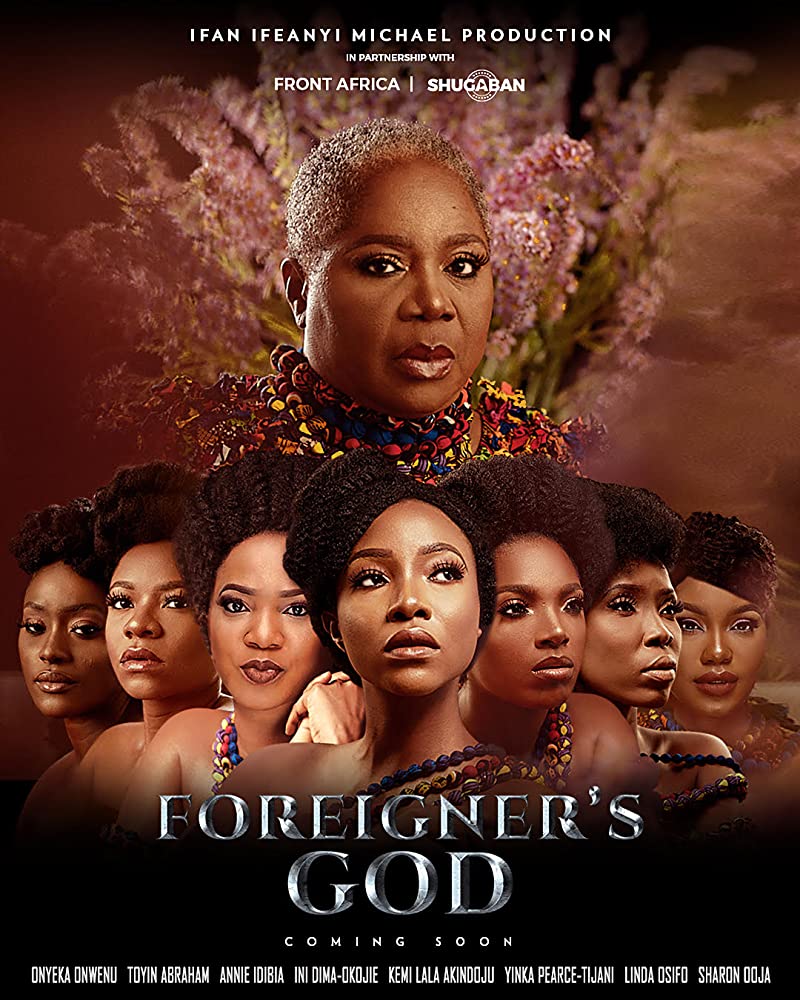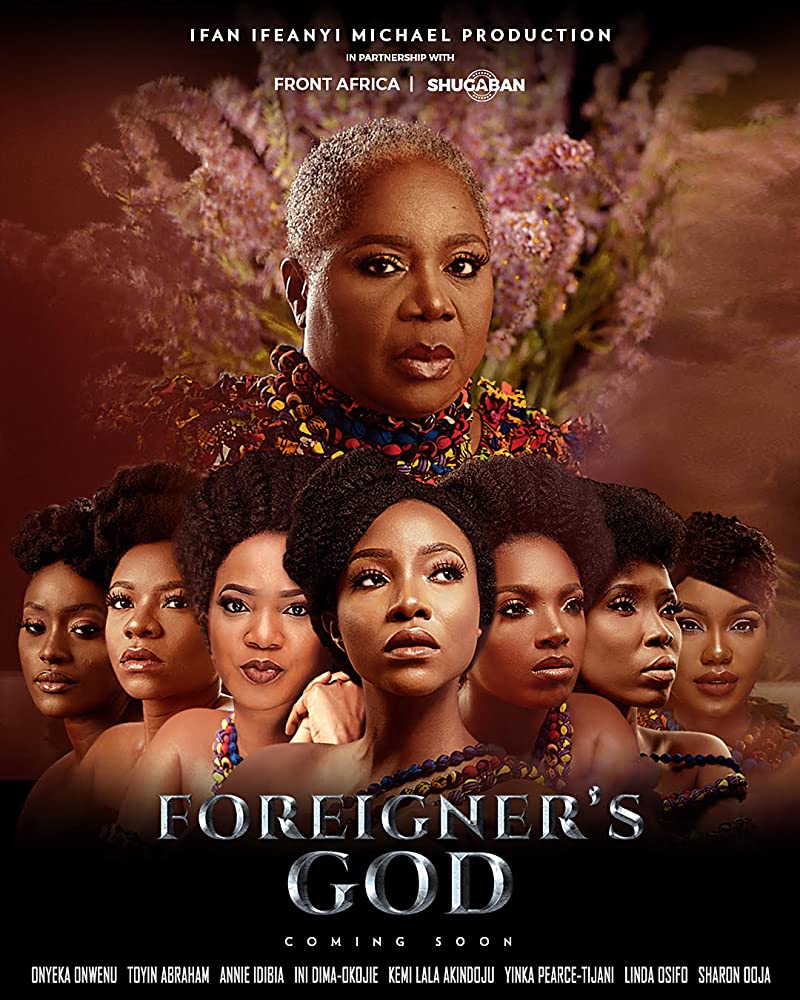 Namaste Wahala
Early 2019, the news of a Nollywood meets Bollywood film titled Namaste Wahala swept across social media. it promise drama, love and a culture mix of two countries: India and Nigerian for the big screens in April
Directed by indian businesswoman Harmisha Daryani Ahuja, the picture was pushed 5 months forward but has yet to confirm this date holds.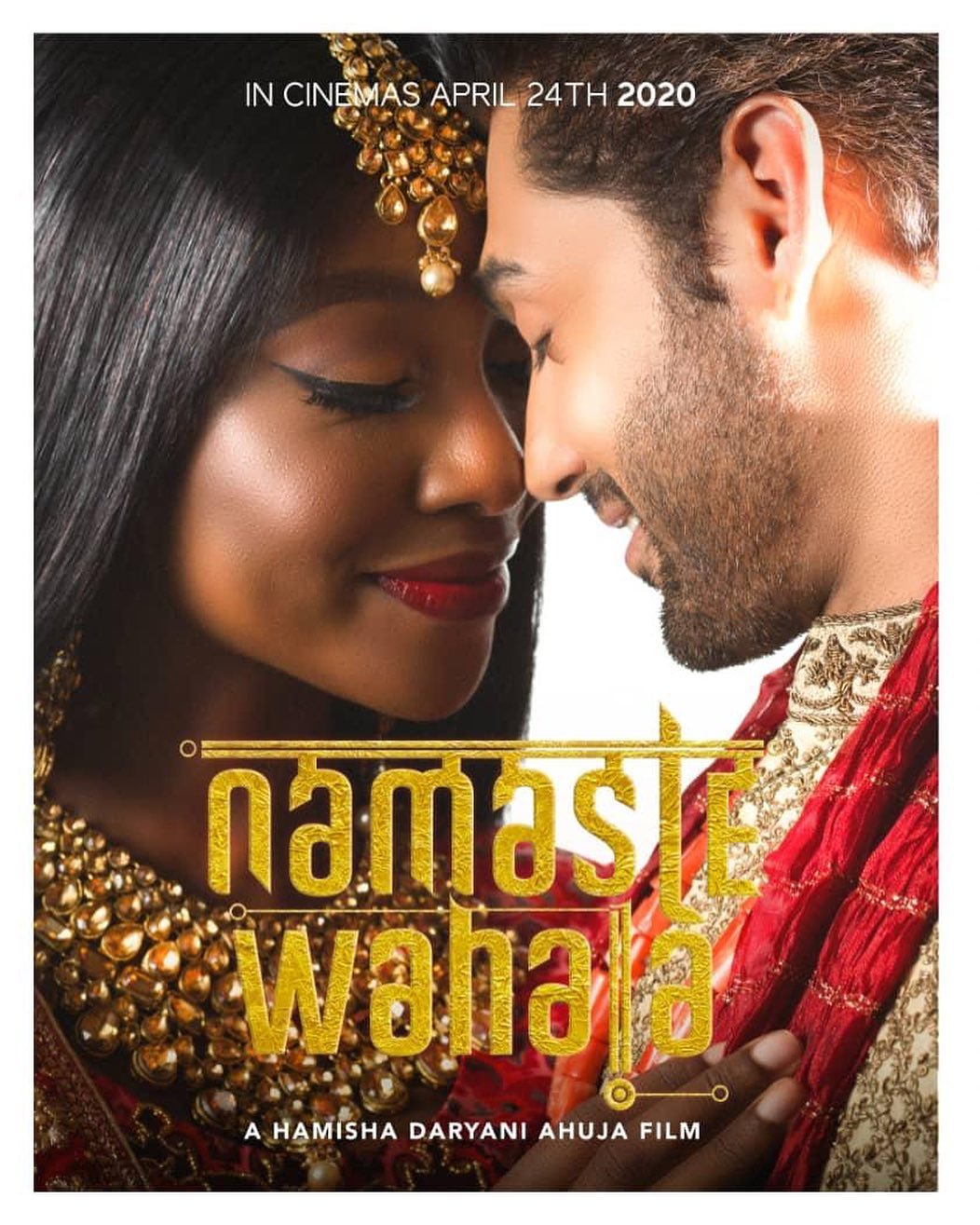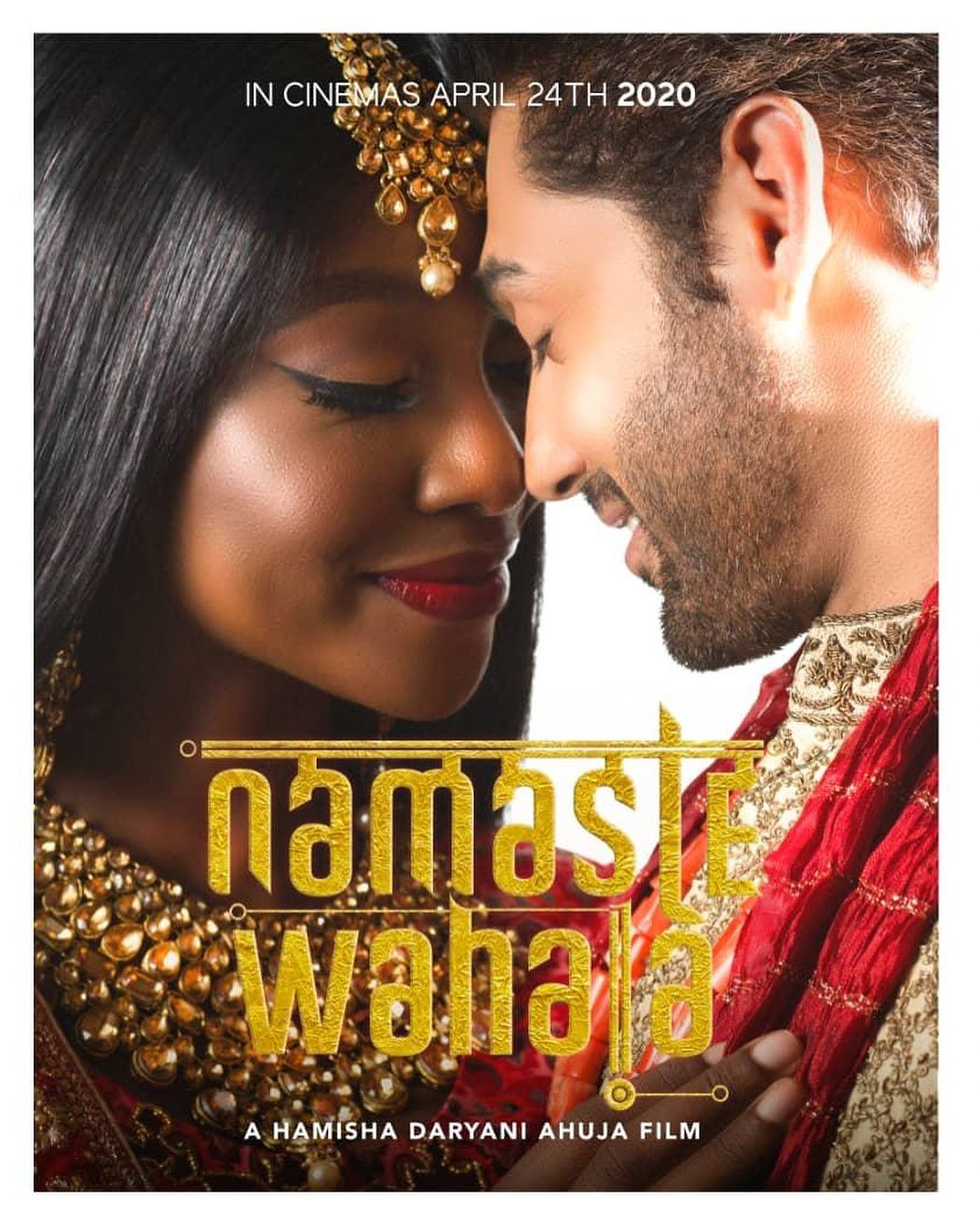 LA Femme Anjola
After more than five years of rigorous production work, Director Mildred Okwo and Rita Dominic of the Audrey Silva Company is ready to knock off our senses with cinema magic.
The woman Anjola follows the story Anjola Kalu (Rita Dominic), the wife of Night club owner Odera Kalu who falls for a young Stock Broker and part-time sax player, Dejare Johnson (Nonso Bassey) and turns his world upside down.
According to what we gathered, the movie was set to screen late April but the lock-down situation made the plans obsolete. No new date has been revealed
This Lady called life/Kambili/Fate of Alakada
2020 would have indeed been a back to back Nollywood Domination for Kayode Kasum titles.
Leaping off from Sugar Rush movie that now seats comfortably on the coveted N200 Million NGN box office Club, the hot shot director has three Female lead films yet to hit the silver screens.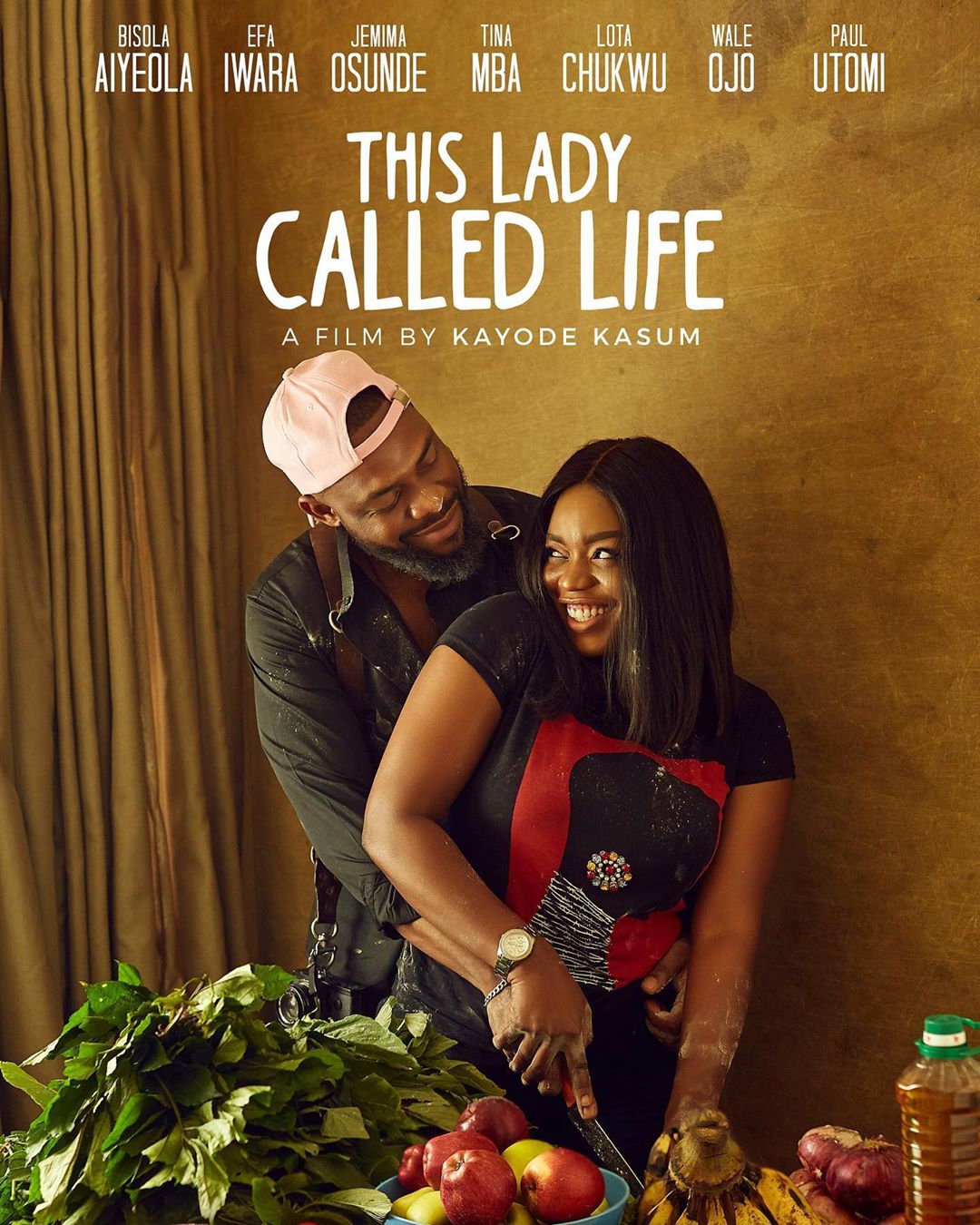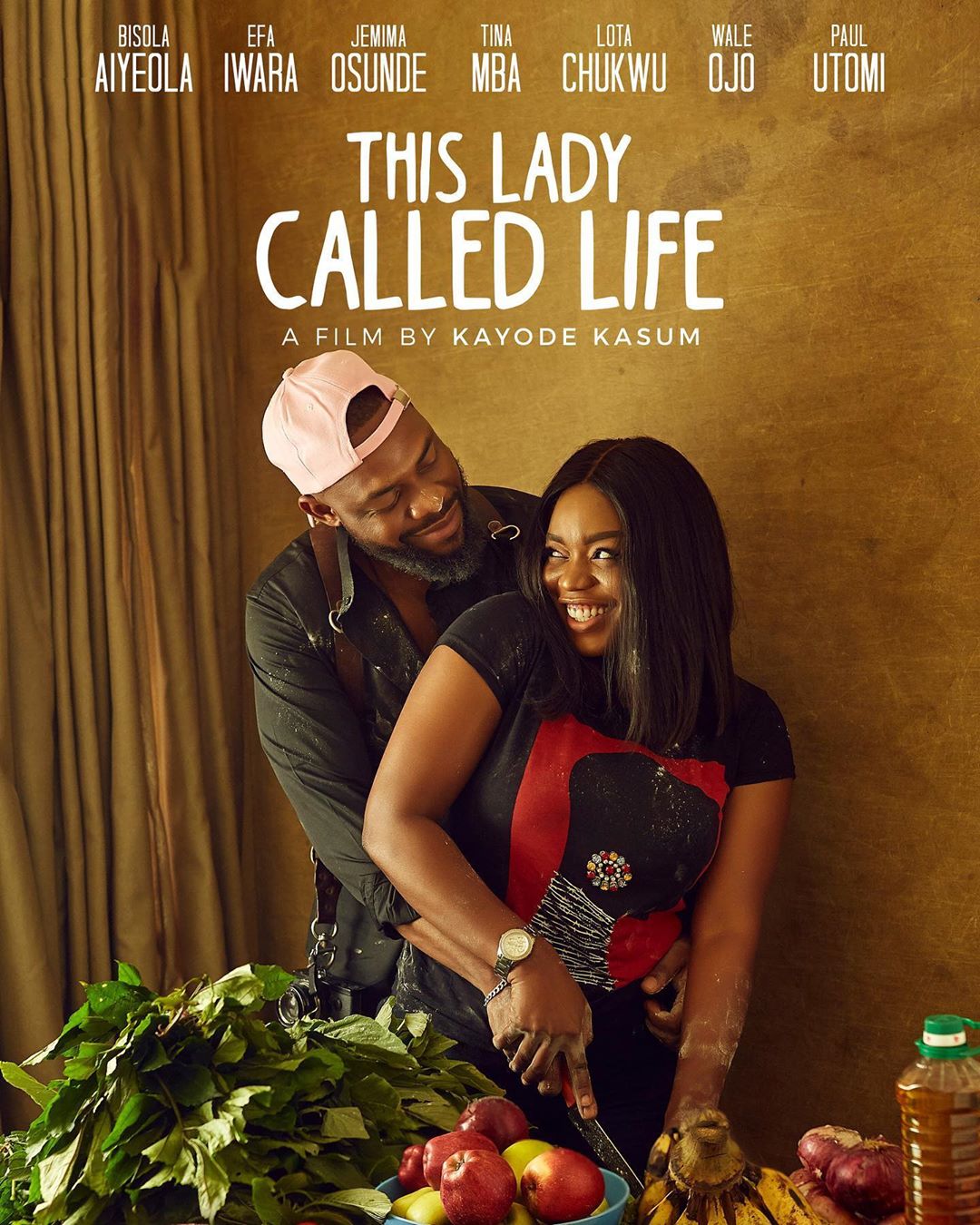 Out of the three, the resurrected IP of Toyin Abraham Fate of Alakada originally meant to debut Early April is what our eyes are fixated upon
our single question: Will the Formula work again??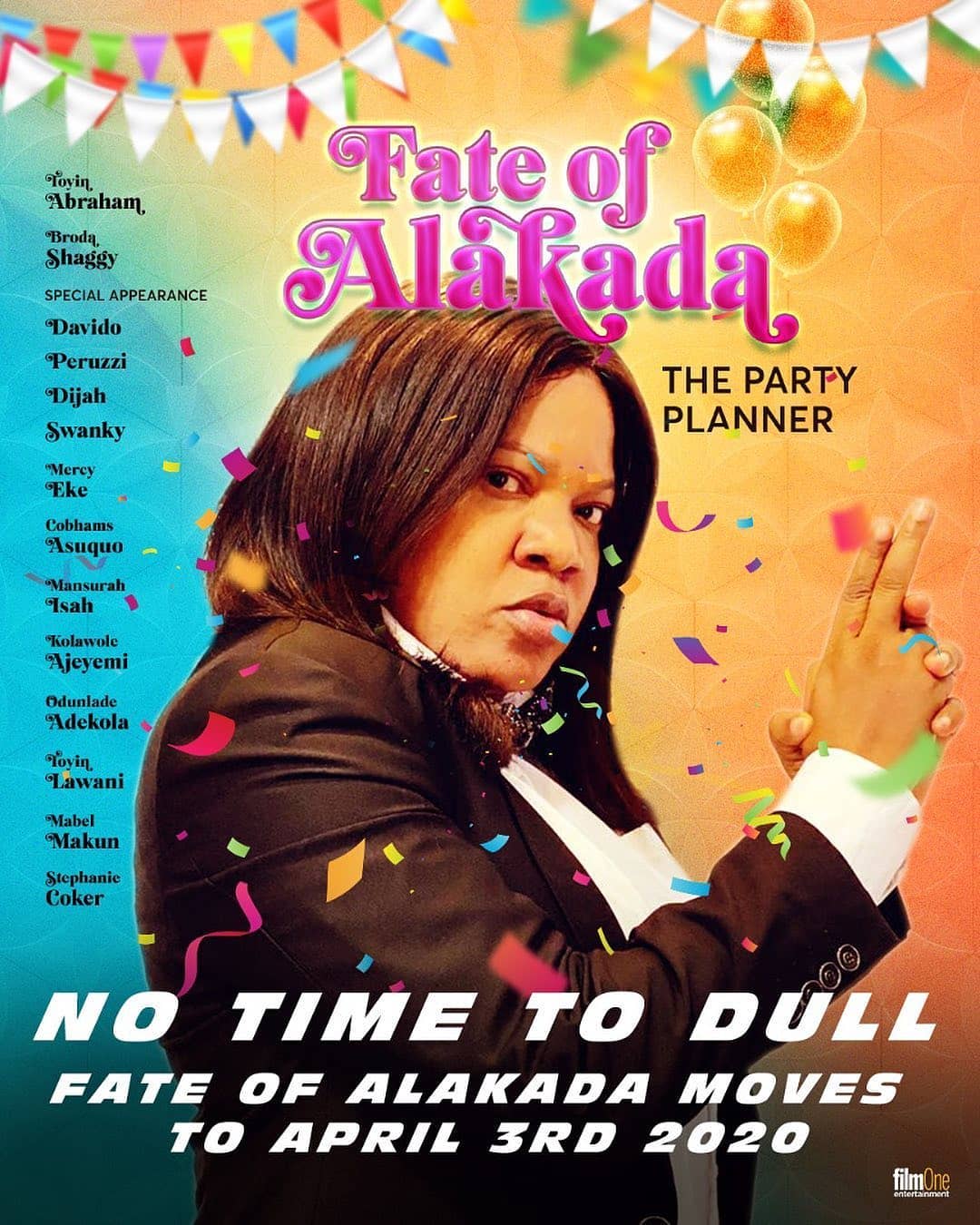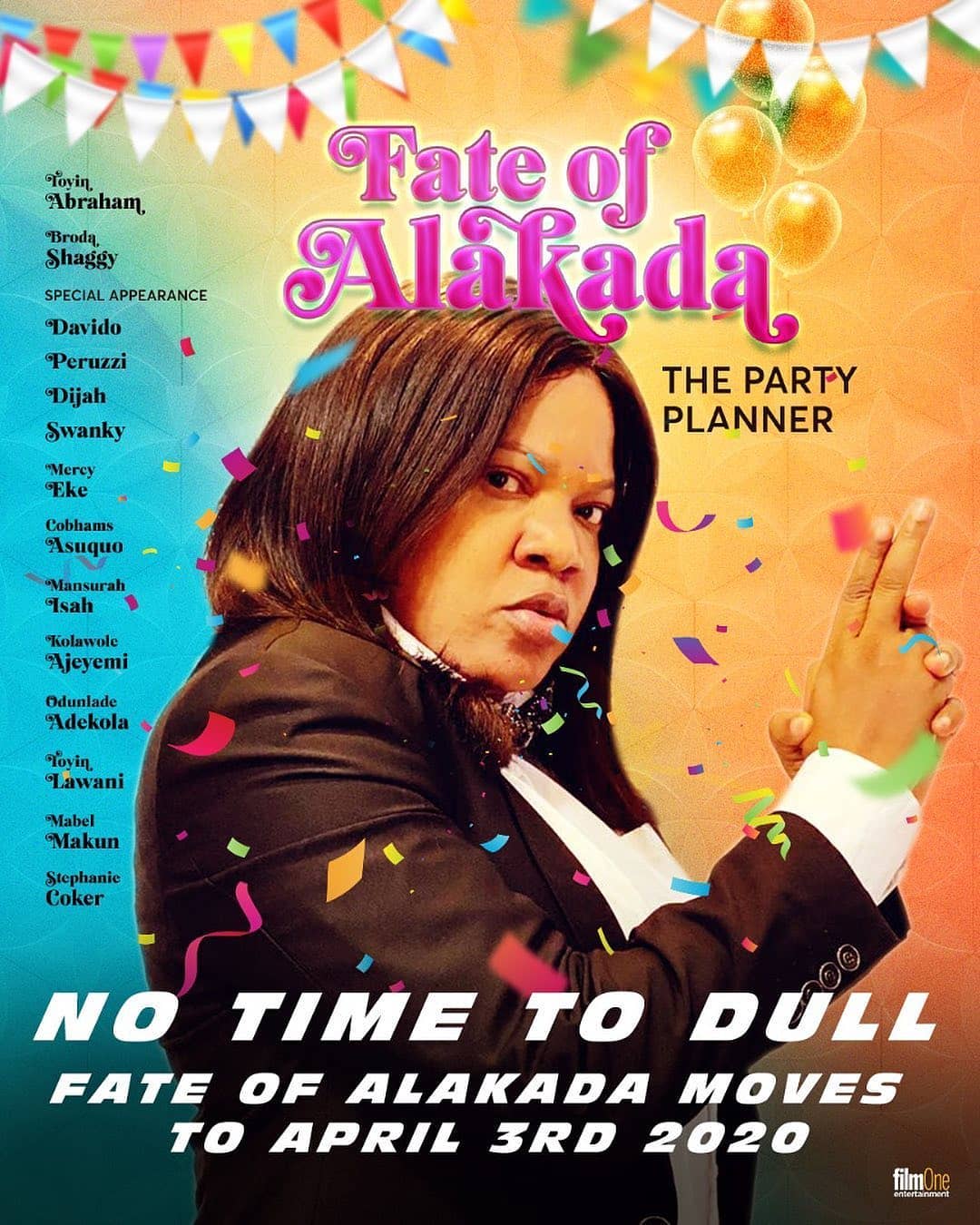 DOD
The DOD Directors geng – Akay Mason and Abosi Hunter has kept our minds fresh since early 2020 about their time travel movie that is developed under the banner of anthill studios
https://www.instagram.com/p/CBONa_AnmvR/
Set to initially screen in June, a new date has still yet to be revealed
The Citation Movie
Kunle Afolayan in his regular Modus Operandi cast a relative new face for his latest Nollywood Project titled: Citation
The Lead in person of Fashion and beauty influencer: Temi Otedola plays Moremi in her first time feature for a high budget production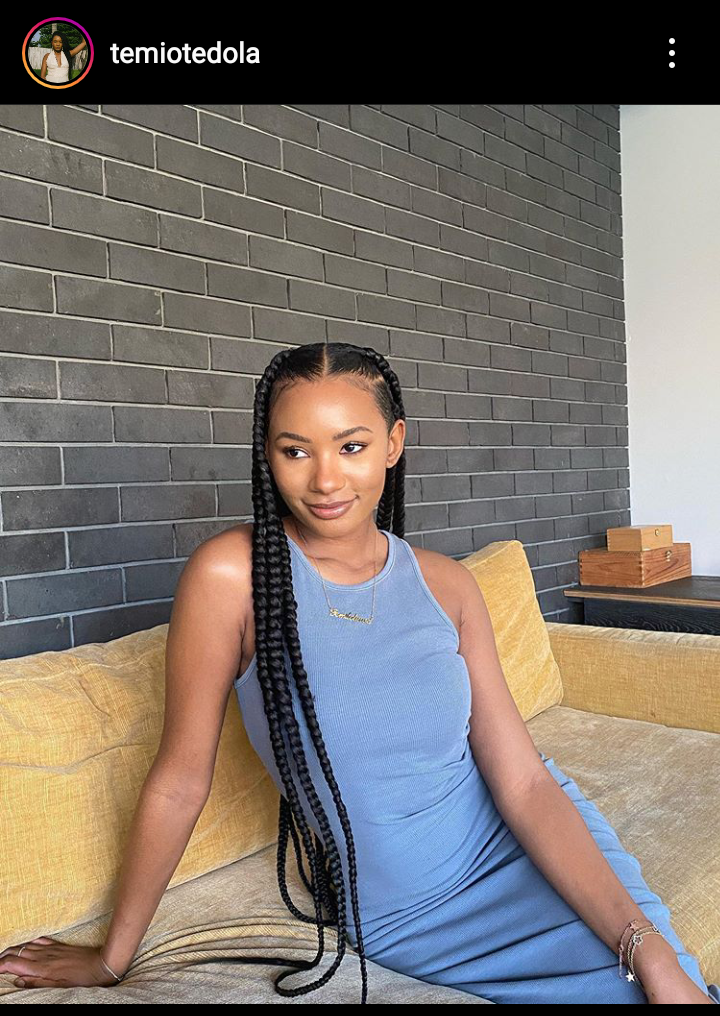 The movie wrapped up shooting before the pandemic hit and is set for an august release.
New: Filmmaker Kunle Afolayan has just released a first look from his Latest Film "Citation"

Press Playpic.twitter.com/X9O7QNvWOO

— S H ⚡ C K ! (@Shockng) March 13, 2020
Others that have set sights for a 2020 release include: Bad Comments, Soft Work, Rise of the saints
King of Boys 2, Nneka the pretty serpent, Rattlesnake, Sanitation
Are Cinemas Coming Back in 2020?
If domestic cinemas can't open before Tenet, they should not bother – Laughs*
But on a serious note, the big screens would hopefully open soon when it is safe to do so.
In the mean time if you are a filmmaker or cinema owner. Do Stay Strong.
if you are a lover of the cinema and homesick, you are not alone, Hold your coins
We all miss the big screens and we can't wait to experience it all again.
Thank you reading this post. Let's be friends on Twitter @ShockNG