The Story ⚡
Tosin Igho wants to shake things up with a slate of action films in development.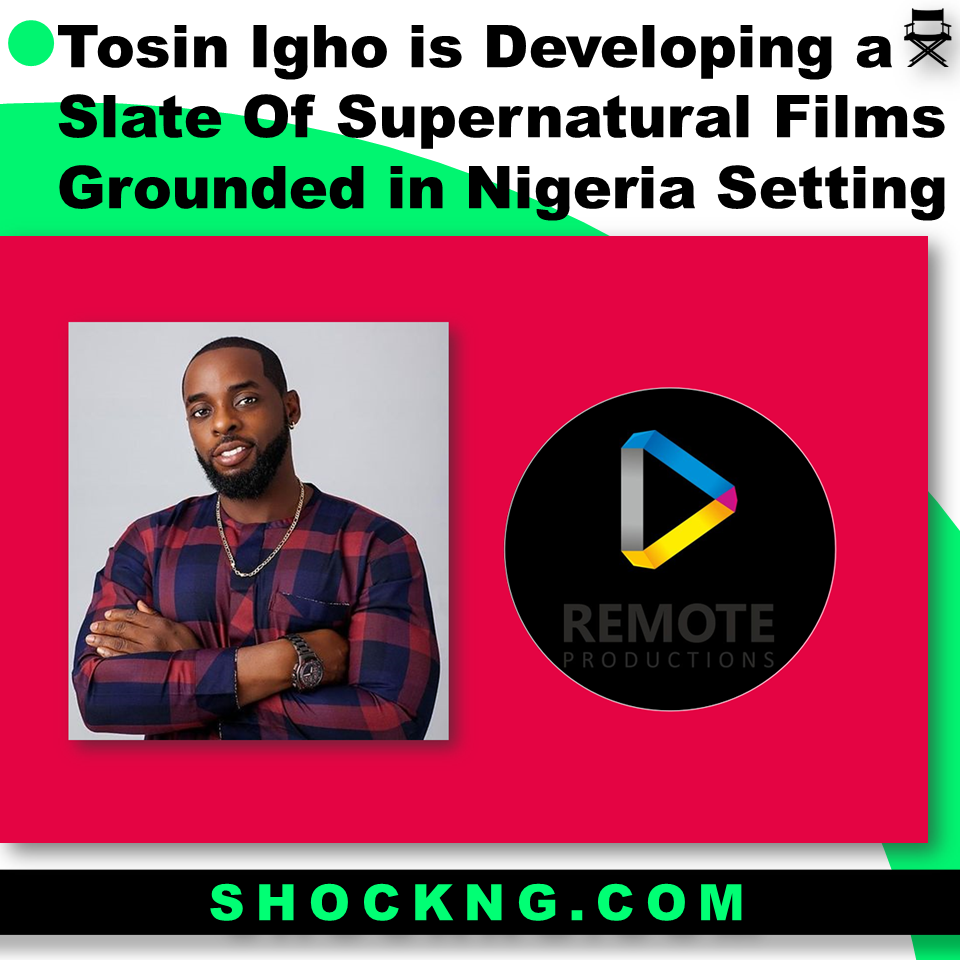 Tell Me More
The filmmaker has disclosed plans of independently making several feature projects that will push the boundaries of storytelling and get movie buffs excited.
He shares "I'm now in a position to finance the kind of stories I want to make.
My production company has built a film studio and acquired necessary high-end equipment to make sure the team can produce quality films that people can watch all over the world.
In 2019, the filmmaker directed Seven, a feature project funded by the Bank of Industry.
The film follows a young irresponsible man who inherits his father's company and estate on the condition that he spends a week in Ajegunle with none of the help that his privileged upbringing afforded him.
For More Context, Read our Quick Q and A with Tosin Igho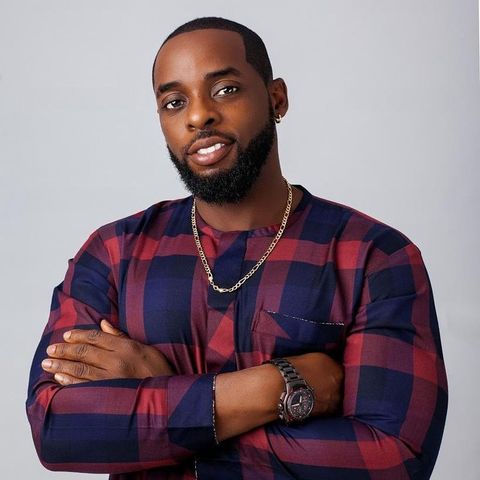 What's different now?
As I am right now, I don't have rights to the films I have made.
That has to change. I want to build an independent library that I own the IP rights. From series, films and even documentaries – That's the content plans for this owned library.
You stressed independently for this next set of projects, what does that mean?
I have realized that I work better when I am in control of story direction and using my methods. And this is an exciting stage in my career where I can tell the stories I love.
Of course, I have collaborative partners, and we've mapped out how this will work. Now, I'm in a position to finance the kind of stories I want to make.
My production company has built a top-level production studio and acquired necessary high-end equipment to make sure the team can produce quality films that people can watch all over the world.
What type of stories are you taking a stab at for this new slate?
African folktale culture, supernatural action thrillers that have big action pieces, VFX with the story grounded in a Nigerian setting.
That's what we're looking at.
The first film drops in 2022..any actors signed on yet?
As we speak, we are finalizing the script and I don't want to say something that might change.
But believe me, this will be the biggest action-thriller Nigerians have ever seen and we are sure we can execute.
Seven was shot 4/5 years ago and it is one of those films that people still go back to reference the action sequences that we shot asking us how did we shoot this?
Till today, no Nigerian based studio has come close to beating it.
It's 2021 and we can do far better VFX than what you see in seven, we are just making sure the story is airtight and the performances of the actors are super great.
We want to kill this film.
What do you think determines the performance of an actor on set?
If an actor 100% believes a filmmaker is doing a life-changing project and it will create something exceptional, they will give you their best.
Here in the industry, you can see an actor perform well in one project and then do badly in another. Why?
It's because of how much they get paid per project which is not enough. Hence, they go from set to set daily changing characters and you see it on screen.
If you decide to hire these actors in this state, hmm bro. you might get what you don't like.
What I try to do is to freeze shooting months of my main actors and partner with them all in a bid to hold them down and get the best out of them.
From here, it is easy for them to key into the exceptionality of the project for the final cut to all look good.
Can you share your distribution focus?
I believe that going to cinemas ups your blockbuster value.
Currently, the cinema process is very expensive. You will spend a lot of money to get good returns, however, we are still open to going to theatres nationwide.
Though some of our projects may just be fully focused on getting acquired by streaming platforms.
we've had meetings to ask what they are looking for, so one can follow that model of taking an exclusive streaming deal route or even do both. Why not?
To answer your question, I just want to make films that I can be proud of internationally.
Industry-wise, are we ready for the global limelight?
The truth is that if we don't do it, they will get someone to do it for us.
Africa is getting hot by the minute and we just have to get ready.
If a platform feels they are not getting good stuff, they will hire foreigners to get the job done
When this happens you can imagine how that looks.
What's your drive for staying focused?
Our films are now getting global distribution.
This means my favourite filmmakers can watch my film. Imagine steven Spielberg or Guillermo del toro watching my film and saying "They did great"
That's how I am looking at this, I strongly believe any film you can make can change your life.
You just have to do the work and make it right.
What should filmmakers have at the back of their minds when cutting deals with streaming platforms?
Deals are not static, it keeps changing. That's why they are kept secret.
Just get as much info as you can before you go in, Knowledge is power
Also, producers need to understand how to value their projects and not take every deal on the table.
There are different types of film rights to sell and you should know what bargain each holds.
What projects are you working on that people can watch?
I've got a Telenovela showing called Venge airing weekdays at 8:30 pm and a court show Judging matters with Ebuka – Both are currently showing on AM Showcase.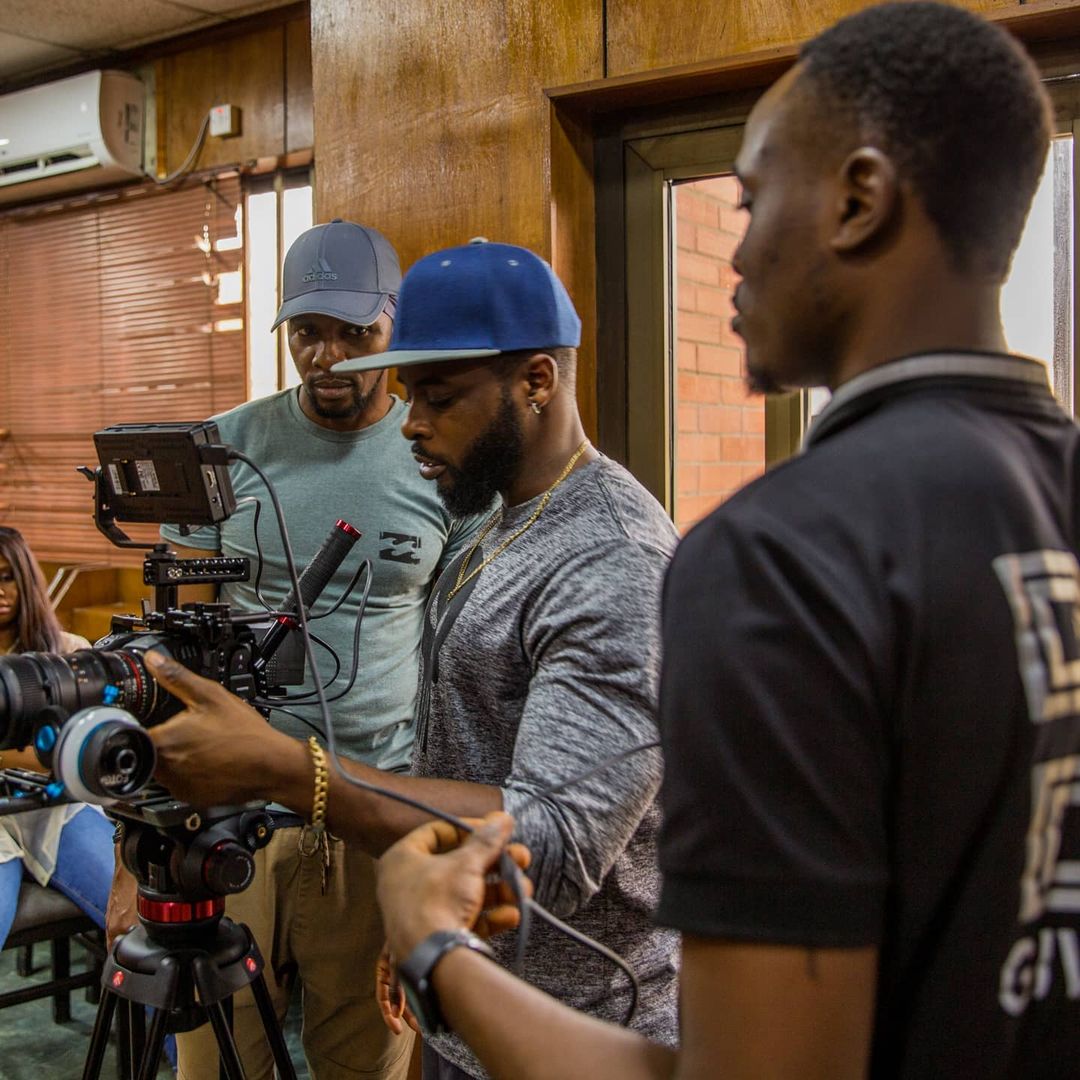 Thank you for reading this post.
For Film/TV Executives, Shockng.com Covers the Business of Storytelling and the Biggest Creators in Sub Saharan Africa.
Let's be Friends on Instagram @ShockNG