The Story ⚡
Soólè has made N16.21 Million in 7 days – Enter with your change!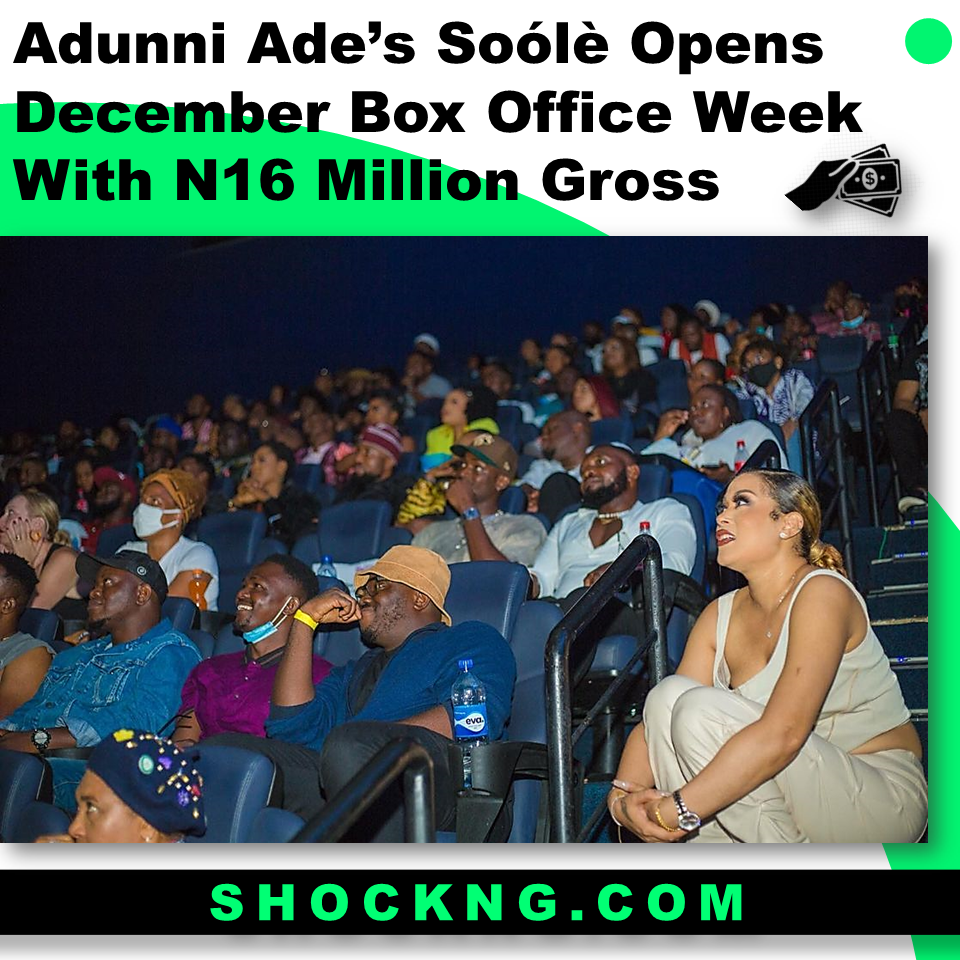 Tell Me More
Soólè a Nigerian big-screen picture directed by Kayode Kasum and Produced by Adunni Ade has made its debut on Nov 29th.
The title follows the story of a number of strangers who find themselves in a sticky situation after they discovered a huge sum of money on a bus while on a trip to Enugu.
Opening weekend figures from Nov 26th – Dec 2nd is N10.31 Million.
The full 7-day figures nabbed N16.21 Million from Nigerian Moviegoers.
What Does This Mean For Adunni Ade?
Historical box office data has reflected that first time studios that take a film product to the exhibition market always get burnt.
Adunni Ade entry into the big screen business seems to have been smoothly facilitated by Kayode Kasum's test and trusted mark. Since Sugar Rush, Kayode Kasum has locked, cocked and unloaded a bazooka of movies at the big screen market with him getting more hits than misses.
Soólè hit a double-digit debut's means bucket of the box office has poured onto Adunni Ade a bucket of credibility which is a means to an end to boost her career as an actress for the big screen as well as her new production company – Lou Ellen Clara.
What happens next is how she makes use of this milestone to grow herself and benefit the industry chain.
What Does This Mean For Kayode Kasum?
Soólè is the 4th ranked title that made a double-digit debut.
The box office figures below reflect how the market reacts to the movies directed by Kayode Kasum.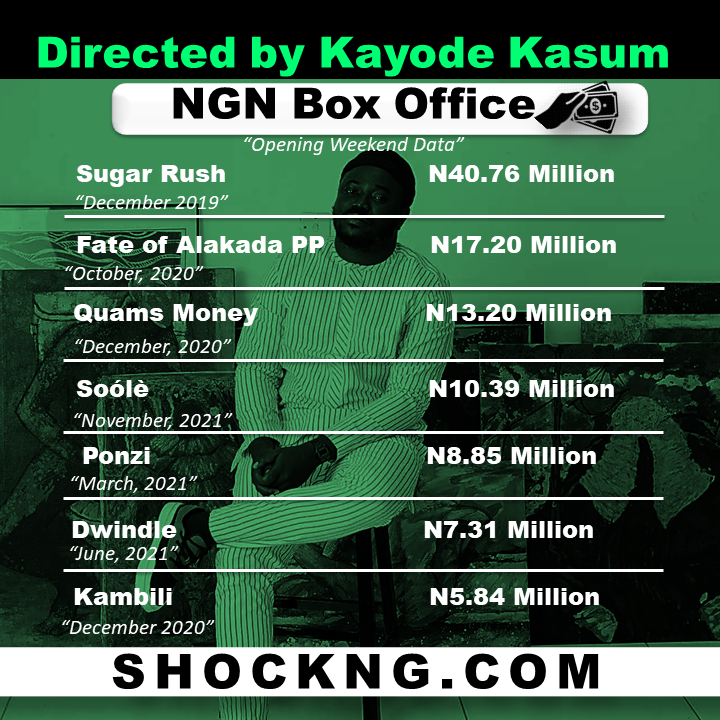 For a director under 35 in a market that has a high-level uncertainty, this is breathtaking.
In Summary
Soólè has some heavy competition to fend off in the coming weeks but a N50 Million gross might be accomplished in due time.
If you follow us now on Instagram you will be apprised of the data
Thank you for reading
For Film/TV Executives, Shockng.com Covers the Business of Storytelling and the Biggest Creators in Sub Saharan Africa.
Let's be Friends on Instagram @ShockNG