The Story ⚡
After its first debut 30 years ago, the 90's show Ripples is seeing a sequel Ripples: The New Generation.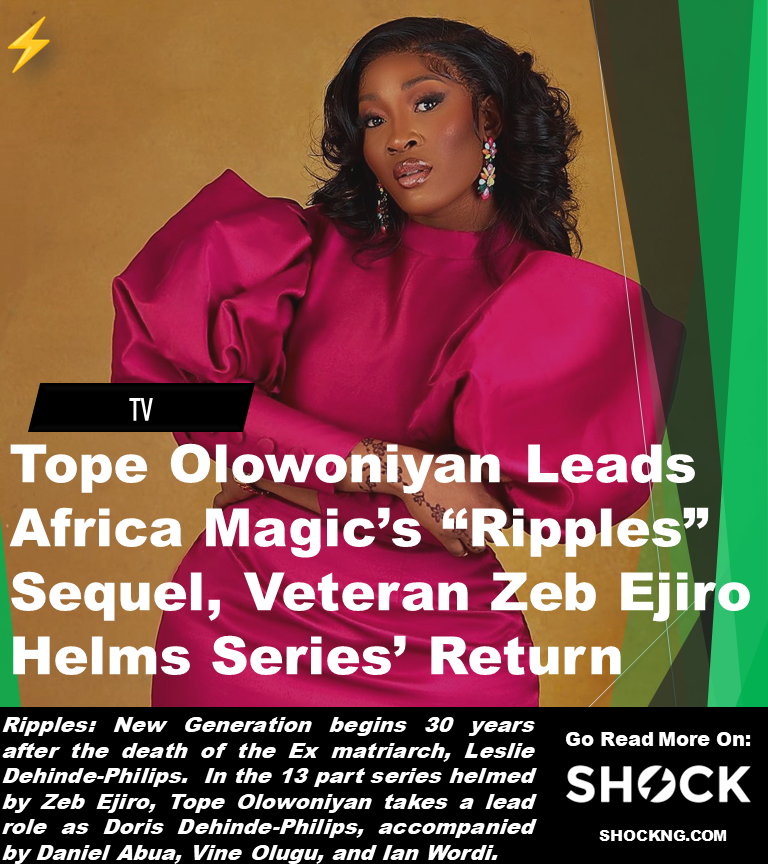 Tell Me More
Ripples: New Generation begins thirty years after the initial show – Ripples – wrapped on NTA in 1993 and after the death of the former matriarch, Leslie Dehinde-Philips.
The story follows Doris, a remarkable young woman and Leslie's granddaughter, who finds herself on the brink of inheriting the Dehinde-Phillips fortune and a staggering 75% share of DP Oil. Raised to take the reins as Chief Executive Officer, Doris seems destined for greatness.
However, beneath her seemingly perfect life, she yearns for something more elusive – freedom.
The series, which will focus on the daunting challenges of oil spillage and the environmental consequences, the battle for freedom, and the need to succeed against all odds, features a diverse cast of actors.
Tope Olowoniyan will take her lead role as Doris Dehinde-Philips, accompanied by Daniel Abua, Vine Olugu, and Ian Wordi, who play Elo Dehinde-Phillips, Alex, and Inspector Richard, respectively.
However, older characters like Alex Usifo, Barbara Soky, Emeka Ossai, and Keppy Ekpeyong-Bassey will return to their roles as Talab Abass, Daphne Wellington-Cole, Wale Okoya, and Admiral (formerly Captain) Hassan respectively.
Debby Felix, Lexan Peters, Francis Onwochei, and Mena Sodje will join them as the new generation.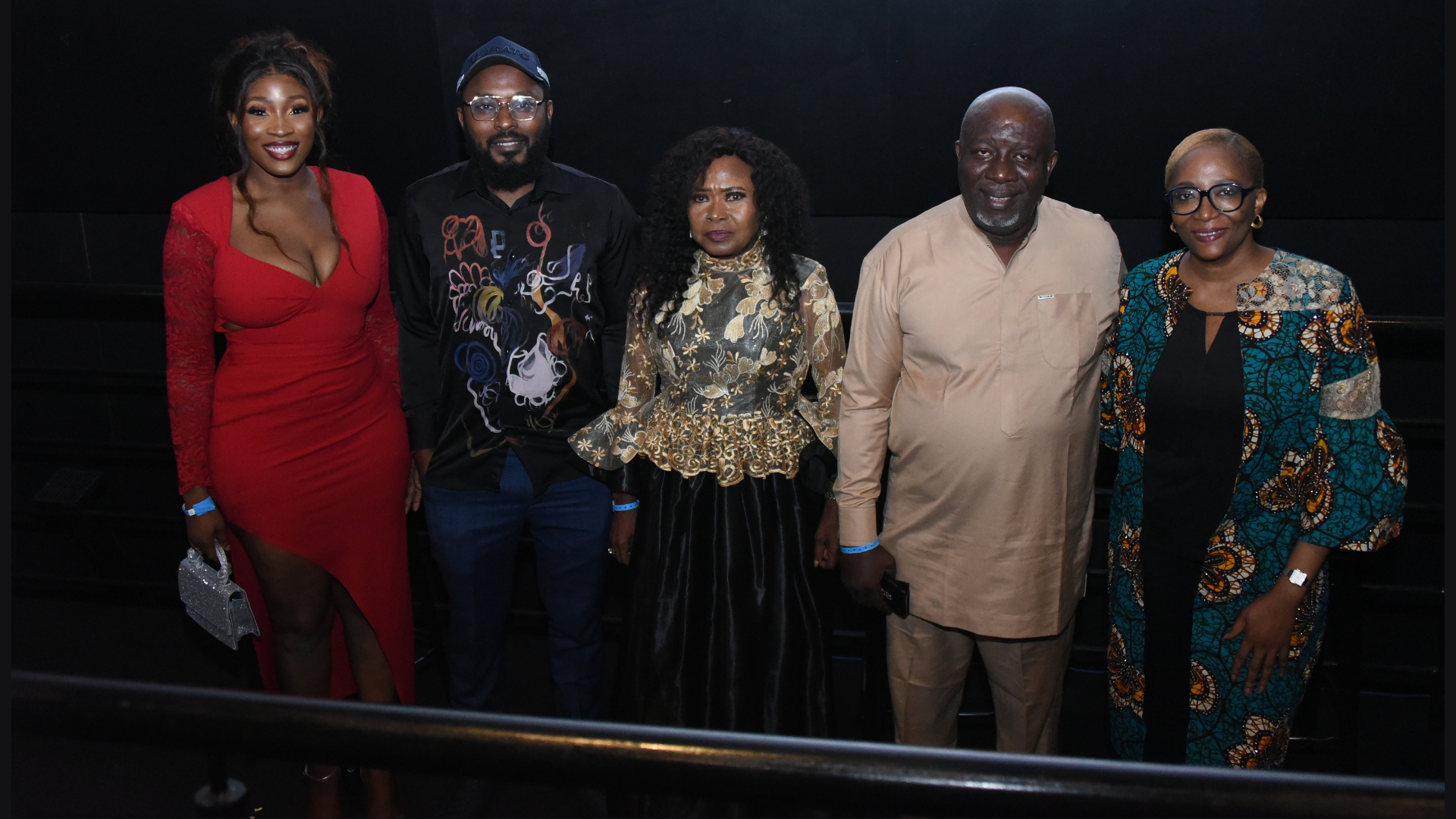 During the pre-screening launch of the show, the original creator and producer of Ripples and Ripples: New Generation, Zeb Ejiro, spoke about what it felt like recreating his hit series. He said, "I feel so happy that we have been able to create Ripples: The New Generation because today we have made history.
Ripples is the only TV series or soap opera that was done thirty years ago and is back again, it's the first of its kind and one to look out for. No other program has been able to achieve this.
Yet, we are doing a mix of the old and new generation. We are going to hold viewers, hostage, every Wednesday at 9 pm."
Tangent
As the year enters the second half, here is the slate of new shows commissioned by Africa Magic so far.
Created by Peter Fada and produced by Justice Atigogo, Lahira is a 26-part timely piece on terrorism and insurgency. Lahira played by Miracle Iyanda aims to shed light on these issues and showcase the resilience and determination of those who fight to protect their communities.
The show aired on the 4th of April on Africa Magic Showcase (DStv ch.151)
Another show heralded by Africa Magic, the TV arm of Multichoice is The Hidden. This fiction thriller drama takes viewers on a gripping journey through the shadows of human emotions and the dark secrets that bind a group of interconnected individuals.
The show features an exceptional cast, including the talented Ireti Doyle, Victoria Daniel, Bucci Franklyn, Misi Molu, Racheal Isaac, and many more, who bring their characters to life with remarkable depth and intensity
The show also premiered on Africa Magic Showcase on May 28.
In Summary
Ripples and Ripples: New Generation is making a major comeback after its initial premiere, the TV series promises to keep you glued to your screens.
The series will have 13 episodes that will start airing on Wednesday, June 21, 2023, at 9 pm on Africa Magic Showcase (DStv ch. 151).