The Story ⚡
Filmmaker Emem Isong-Misodi opens up the Royal African Center in Houston Texas and unveils her newly founded African Cultural Film Festival, AFFRICUFF.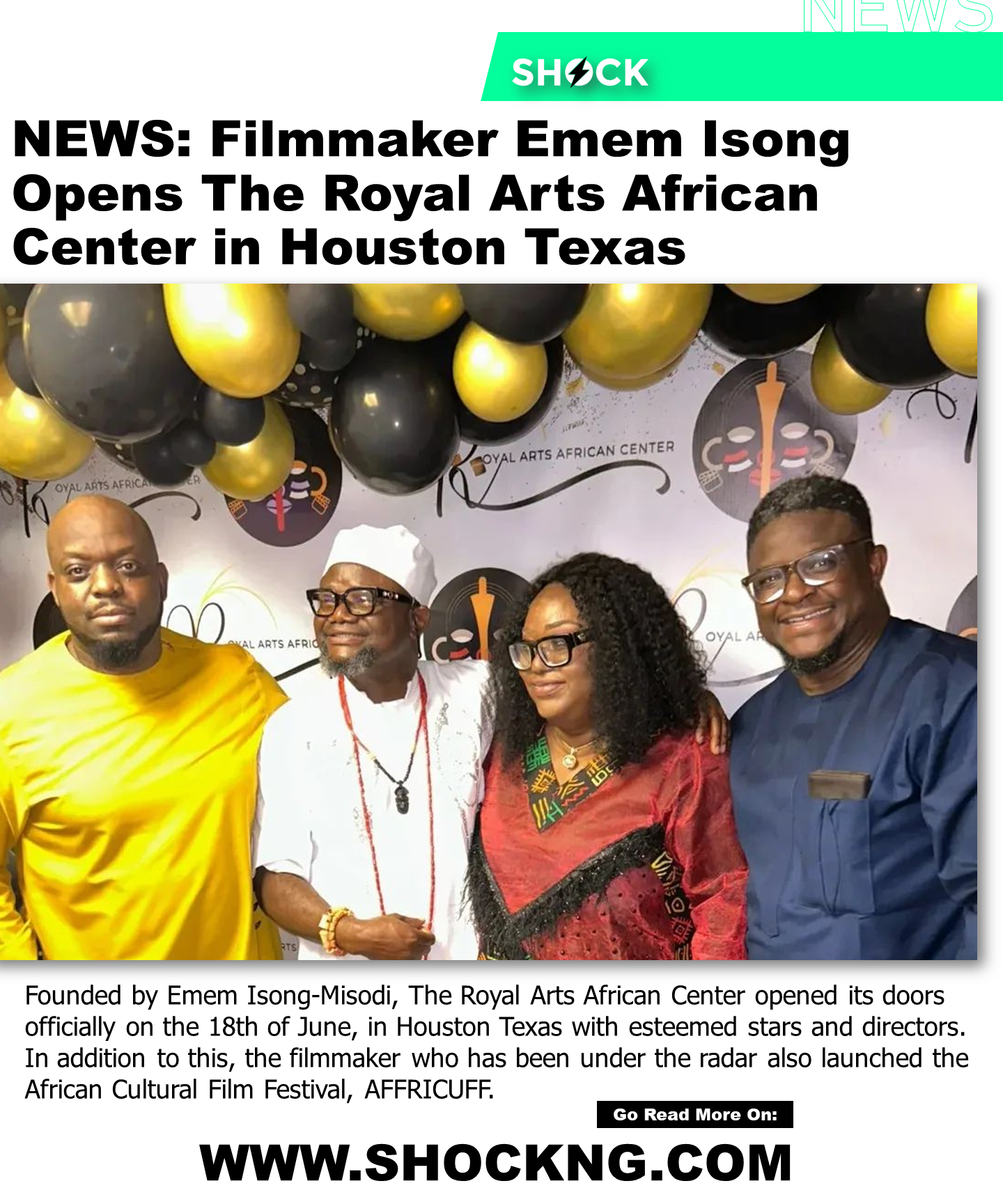 Tell Me More
The Royal Arts African Center is a Federal Government Innovation Enterprise Institution that offers courses in various aspects of the film industry. It is also a place where raw talent is discovered, harnessed, refined, and produced in acting, screenwriting, directing, editing, costume design, and cinematography to meet international film-making standards.
Founded by Emem Isong-Misodi, The Royal Arts African Center which began in Lagos, Nigeria, launched its US arm on the 18th of June, in Houston Texas. In addition to this, the filmmaker who has been under the radar also launched the African Cultural Film Festival, AFFRICUFF.
The African Cultural Film Festival, popularly known as AFFRICUFF, is a vibrant showcase of African cinema presented annually to feature diverse perspectives and stories from across the continent. This festival highlights the dynamic and evolving landscape of Africa, and films from other parts of the continent that are rich in cultural content. We celebrate the power of storytelling, not just in African stories but also in the beautiful cultures of the world.
The African Cultural Film Festival will hold this October, between the 26th and the 29th. However, applications to attend the event are in earnest. This 4-day Afrocentric film festival will focus on celebrating African films, short films and documentaries in the bid to unveil the cultural and artistic richness of the black race to a global audience.
Key Background
The Royal Arts Academy (RAA), was established in June 2010 to educate and equip students for the growing entertainment industry and life opportunities in Nigeria and Africa at large. The Academy seeks to provide continuing education through the Arts and training in Acting, directing, dance, and children's theatre. In the emerging and vibrant Nigerian entertainment industry, it has become necessary to improve and develop skills in order to meet the international standards of filmmaking.
In Summary
The Royal Arts African Center is not only poised to celebrate culture but also to spotlight the unsung heroes behind the scenes – the filmmakers, the directors, the producers, the writers, the editors and the entire crew who pour their hearts and souls into crafting unforgettable stories.