The Story ⚡
Lady laide's film in partnership with Shutter Speed has confirmed the theatrical debut of "Hotel Labamba"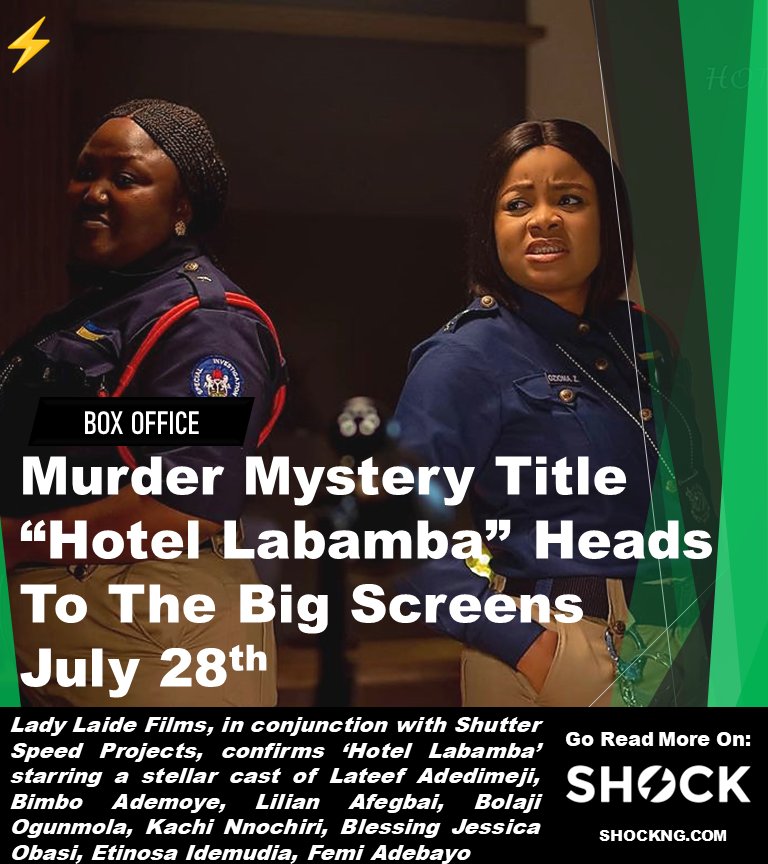 Tell Me More
Written by Frances Okeke, Hotel Labamba follows the mysterious murder of a popular social media influencer in the titular hotel and investigative attempts to solve the case. This comedy crime stars Bimbo Ademoye, Lateef Adedimeji, Blessing Jessica Obazi-Nze, Bolaji Ogunmola, Lilian Afegbai, and many others.
The film will be distributed by Cinemax and is expected at the cinemas on July 28, 2023.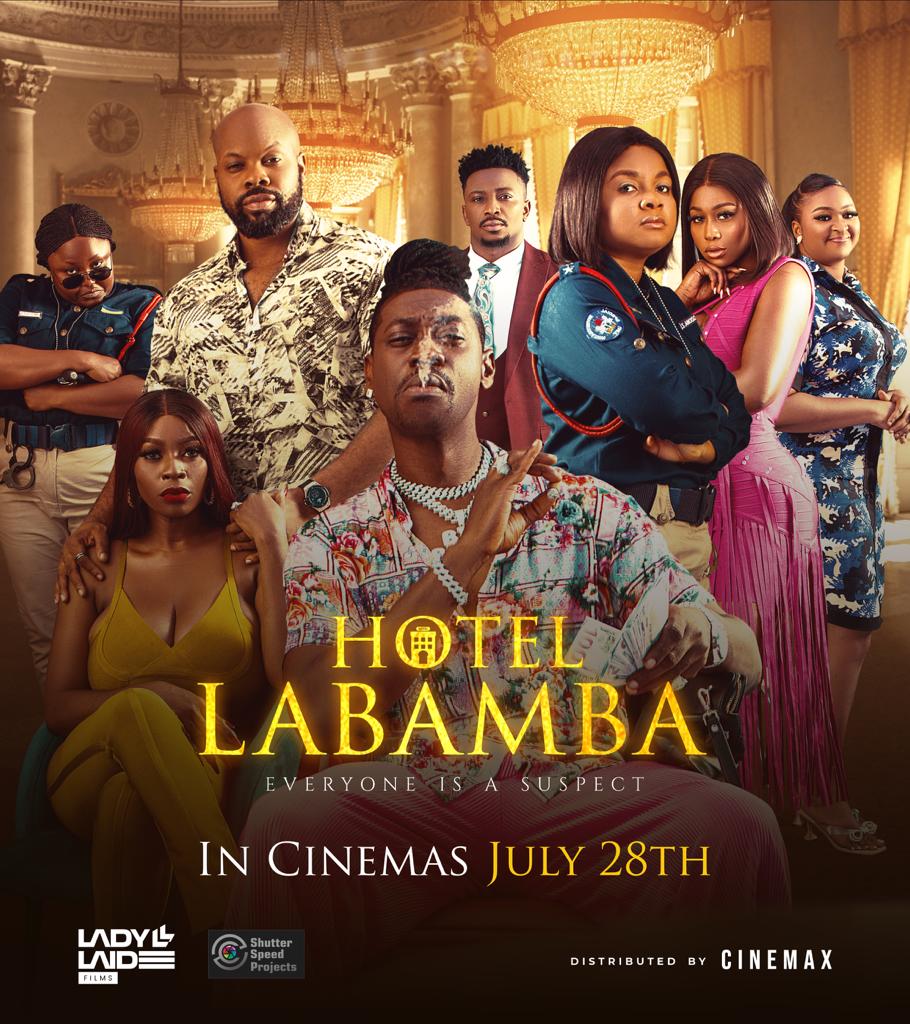 Biodun Stephen explains the core of this crime-comedy as she says
"Apart from the fact that its an entertaining film, the one thing you should look out for is the lesson, which is where the title of the film stems from, the song " you want to bambam, you want to chill with the big boys" if you know what the song says, then you know the core of this song. It's an all round entertainment, you'll have a good laugh, there are fantastic characters, fantastic personalities."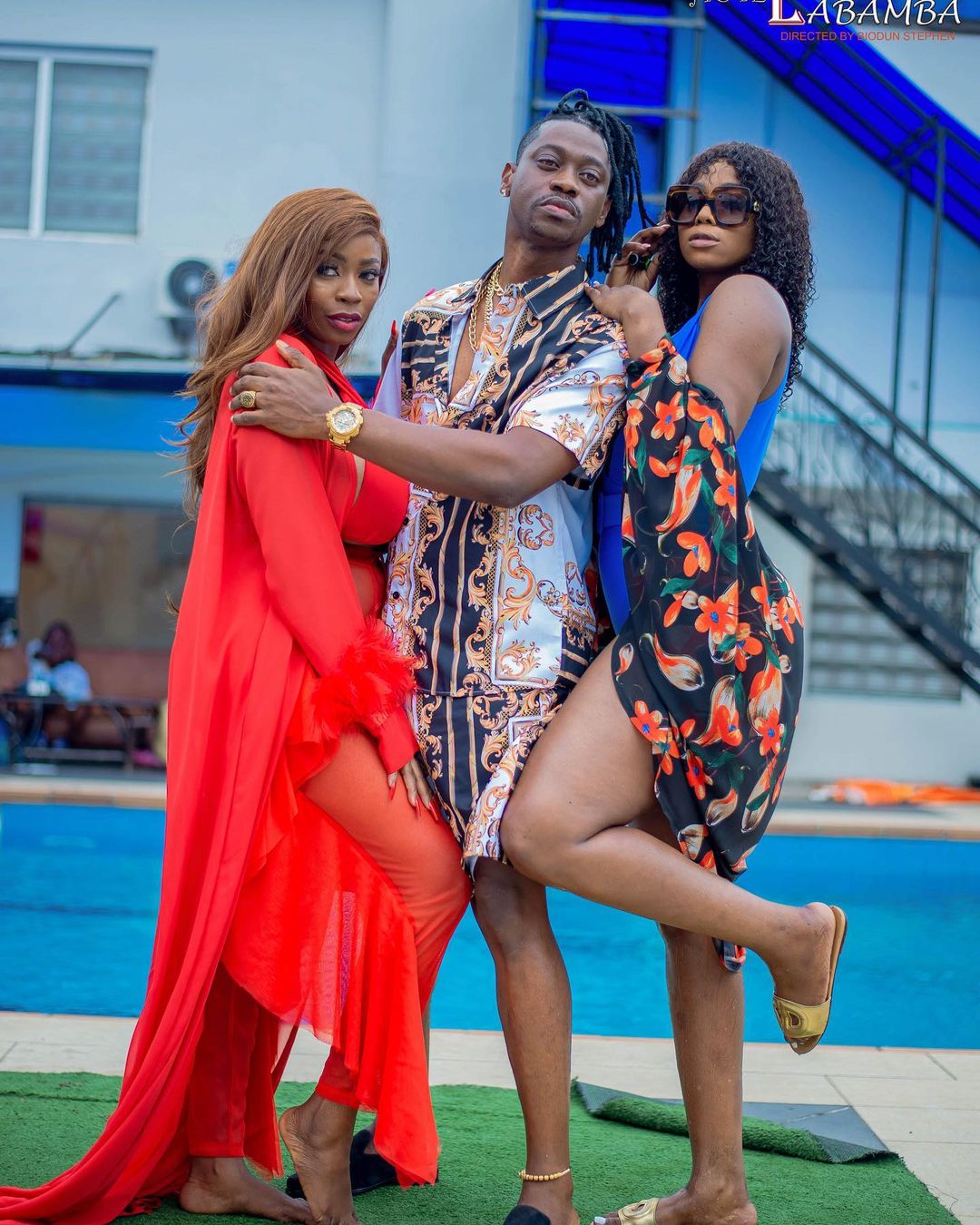 On the central theme of fraud and justice in the film, the filmmaker explains
"Its a collective effort, you have expectations from the government, the government has expectations from us, if you want justice don't be quick to give a bride when you're at the wrong side of the fence, it starts with you to be honest. If you're saying you want justice and you commit a crime and want to pay your way out of it, how is that justice for the person you've committed a crime against?
So if you want that justice, it starts with all of us. "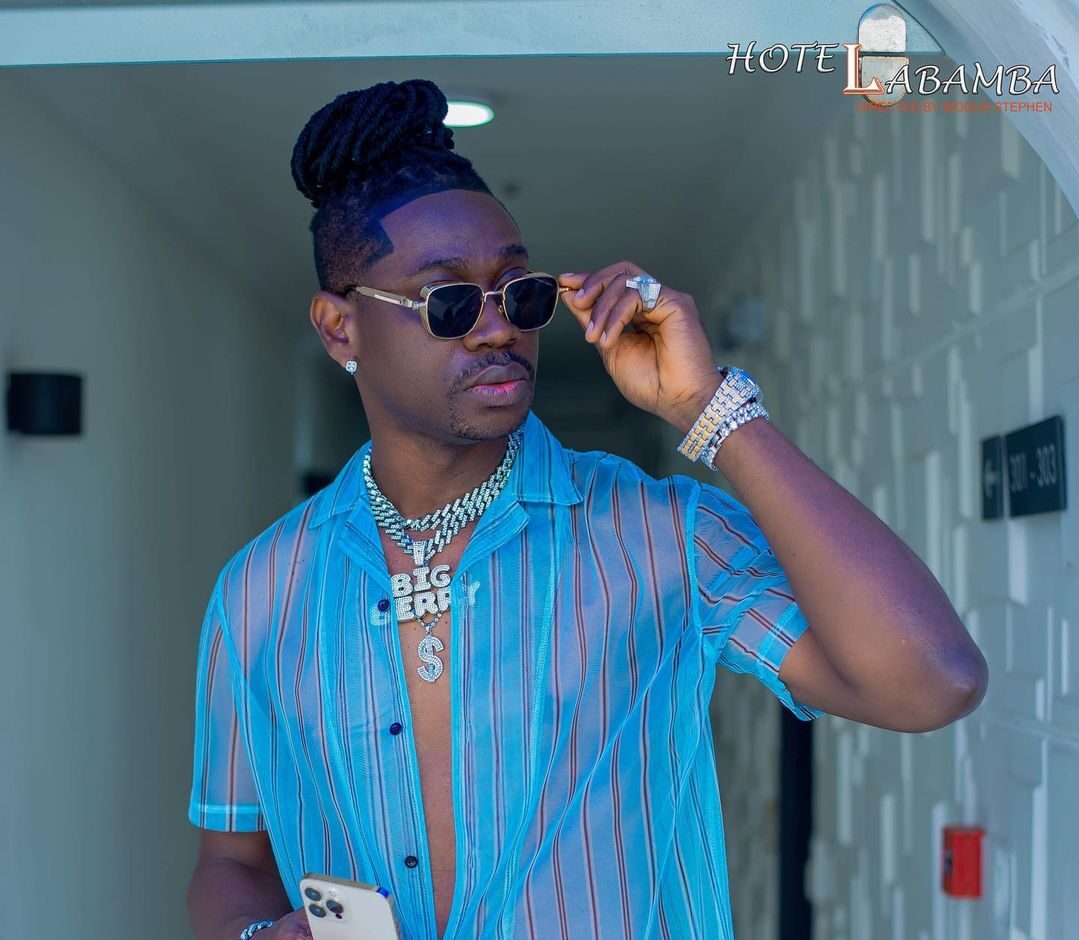 In Summary
With a mix of light-hearted dialogues and suspense, Hotel Labamba is one to look out for.