The Story ⚡
Nollywood projects to anticipate this April are getting ready to launch.
Here are 4 box office titles with Timini Egbuson in key roles.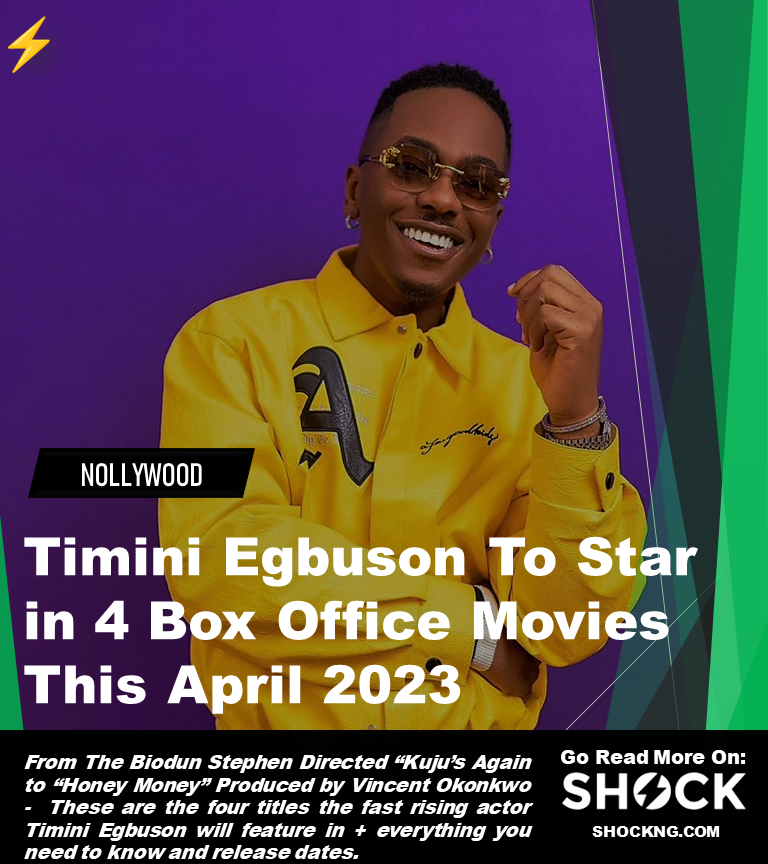 Introducing The Kujus Again – April 21st
The Kujus are back!
Another Biodun Stephen-directed film will hit the cinemas this April; Introducing The Kujus Again.
After the 2020 release of Part 1, the creatives behind the film are gearing up for the release of Introducing The Kujus Again, the sequel to the initial film.
The cast of this drama includes Bisola Aiyeola, Timini Egbuson, Femi Jacobs, Kunle Remi, Ronke Odusanya, Sophie Alakija and many more creatives.
Release date April 21st 2023
Maniac – April 21st
Two good detectives' ability is on the verge of doubt as they work hand in hand to fish out a serial killer who specializes in killing girls and leaves a trademark.
Honey Money – April 28th
Honey Money follows the story of Tobiloba who is a young man in his late 20's from a humble background. When he starts showing up at home with things he shouldn't afford, he's faced with strong opposition from his parents. Unknown to them, he belongs to a notorious gang.
The VSL production produced by Vincent Okonkwo and Directed by Ekene Mekunye has been billed to debut in cinemas from April 28th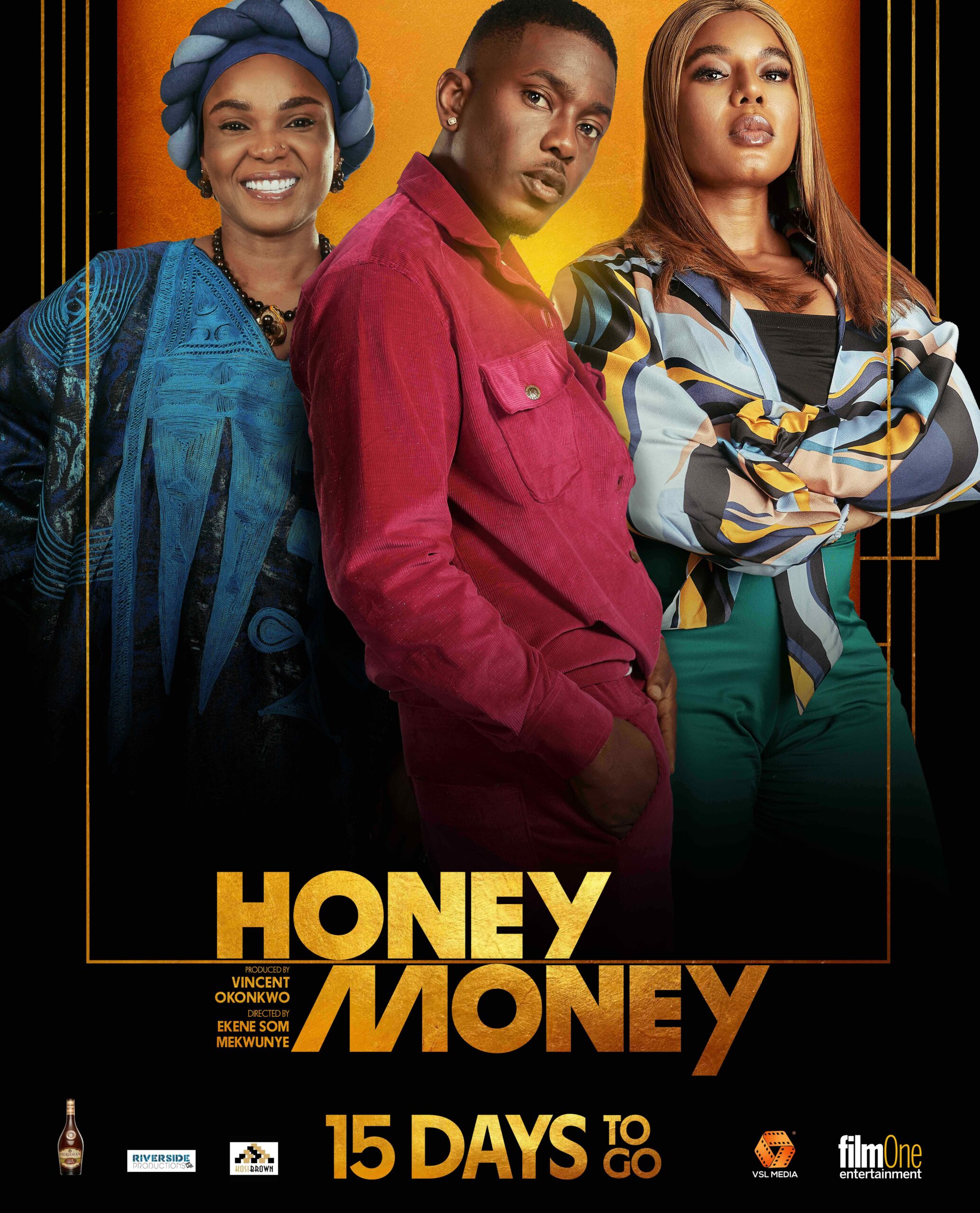 The Bloom Boys – April 28th
Timini Egbuson, Bolanle Ninalowo, Shaffy Bello, Fehintola Olukotun, Mc Lively and Tobi Bakre will feature in Ishaq Ilyas of Linar and Shrewd Films' The Bloom Boys.
The synopsis reads
Despite being from a noblesse-high society family, Kemi's and her influential mom's desperation to get her married to a Billionaire's son could not be differentiated between Love and Obsession. She let down all her family assets for her psycho-path boyfriend and also betrayed her bloodline which later led to a lifetime of regret. However, Tosin (Kemi's brother) Akintola and his friend; Derek built a multi-million dollar revolutionary app that slightly saved the Akintola's name after a complete year of the media trends and spread tarnishing their image for the murder of Dozie Okafor, a leading tech bro in the society.
Release date April 28th 2023