The Story ⚡
Netflix launched Netflix in SSA: Our Impact in South Africa, Nigeria & Kenya (2016-2022)', an impact report by Africa Practice which details what the net economic contribution of these investments has been, and importantly, gauges the human impact of Netflix's investment into the audiovisual sector.
Download the Report HereNetflixReport-11April-DIGITALfile-1
Nigerian Summary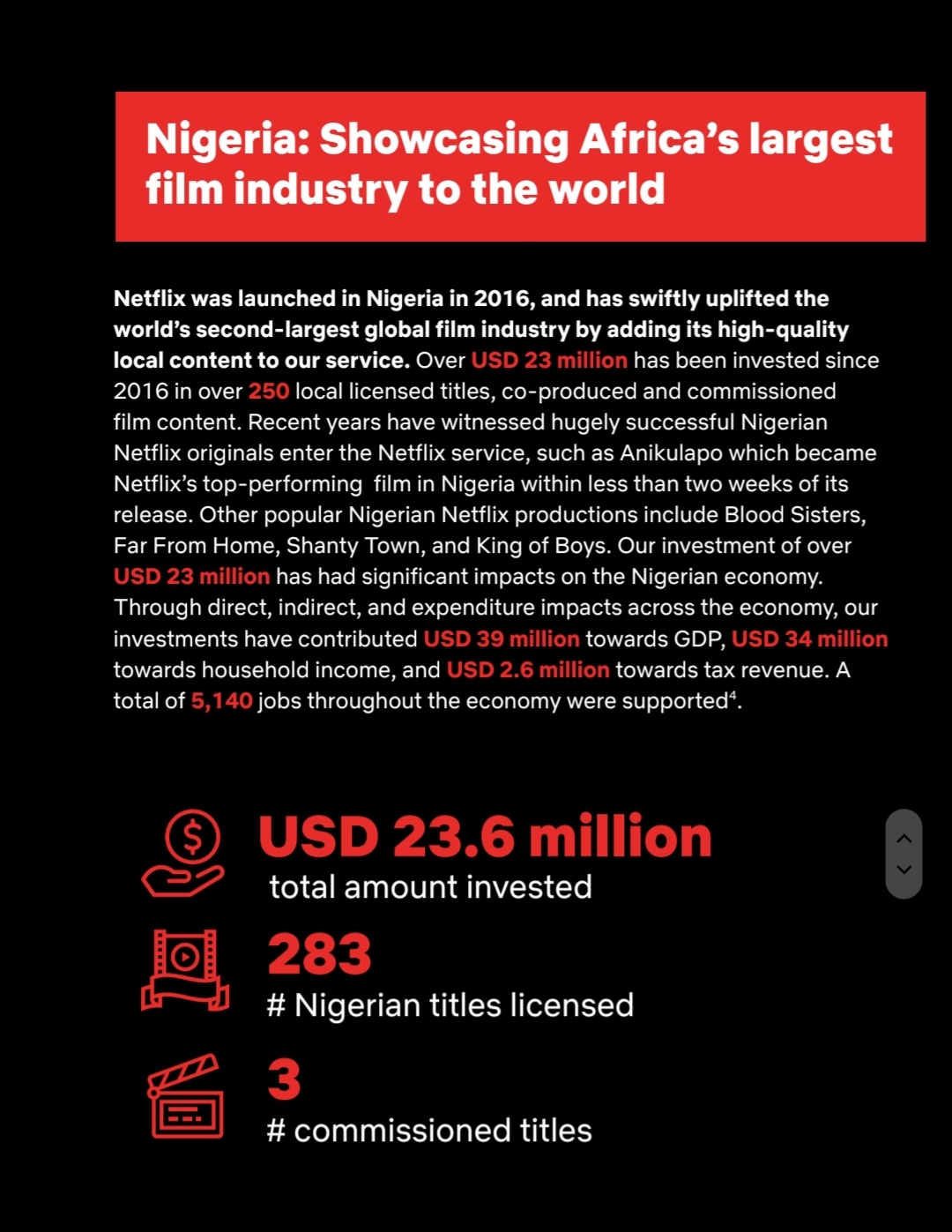 For the Nigerian section, the new report by Netflix on its impact in sub-Saharan Africa reveals the following data about its investment in Nigeria from 2016 – 2022
💰 23.6M invested
🎬 283 titles licensed
💳5140 jobs supported
🇳🇬 3 Commissioned titles
Context
Per our knowledge, the 3 commissioned titles are projects backed and developed by Netflix. they are as follows.
Blood Sisters – 5th May 2022 – Limited Series
Far From Home – December 2022 – YA series
Anikulapo – 30 Sept 2022 – Lanugaute Title film
More insights developing. Be back for more