The Story ⚡
Steve Gukas and Otunba Oludotun Olakunri have teamed up to produce a slate of 12 family-friendly films.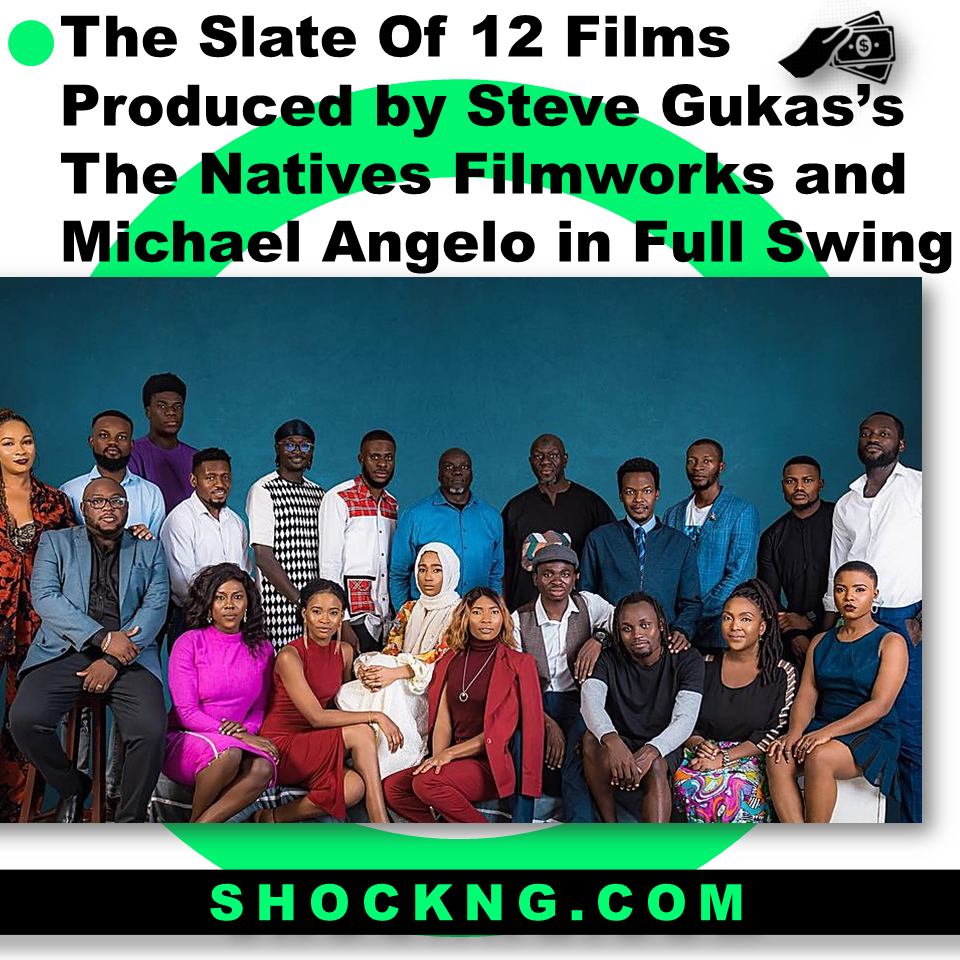 Tell Me More
November 2020, a nationwide call for young filmmakers was made public by Native Filmworks.
From a pool of thousand applications, 11 names emerged and were invited to take part in a production boot camp that brought them in close space with a group of working professionals in film and TV.
These professionals include Tolu Ajayi, John Demps, Antonio Ribeiro, Cristina Aragon, George Kallis and Steve Gukas himself who all dished out industry and technical insights with the chosen 11 to boost their knowledge and production know-how.
After this process, this selected crop of filmmakers has been confirmed to direct a feature-length title from the slate of films funded and produced by Nativefilmworks and Micheanglo production partnership.
The 12 slate of films has been established to be Family-friendly with the confirmation of two titles beginning its principal photography.
Directors List
Regarded as Class of 21, the following directors will each helm a feature-length project for the slate.
With 6 women taking up this list, the lineup is quite impressive and surges anticipation levels to some exciting degree
These young directors are defiantly the ones to watch out for as their projects are yet to be disclosed this year.
Full names: Jammal Ibrahim, Kesiena Obue, Sebastian Ukwa, Nifemi Ogunlola, Toluwanu Oabyan, Korede Azeez, Prosper Arhawho, Wingonia Ikpi, Courage Obayuwana, Biwana Gazuwa, Seun Richards.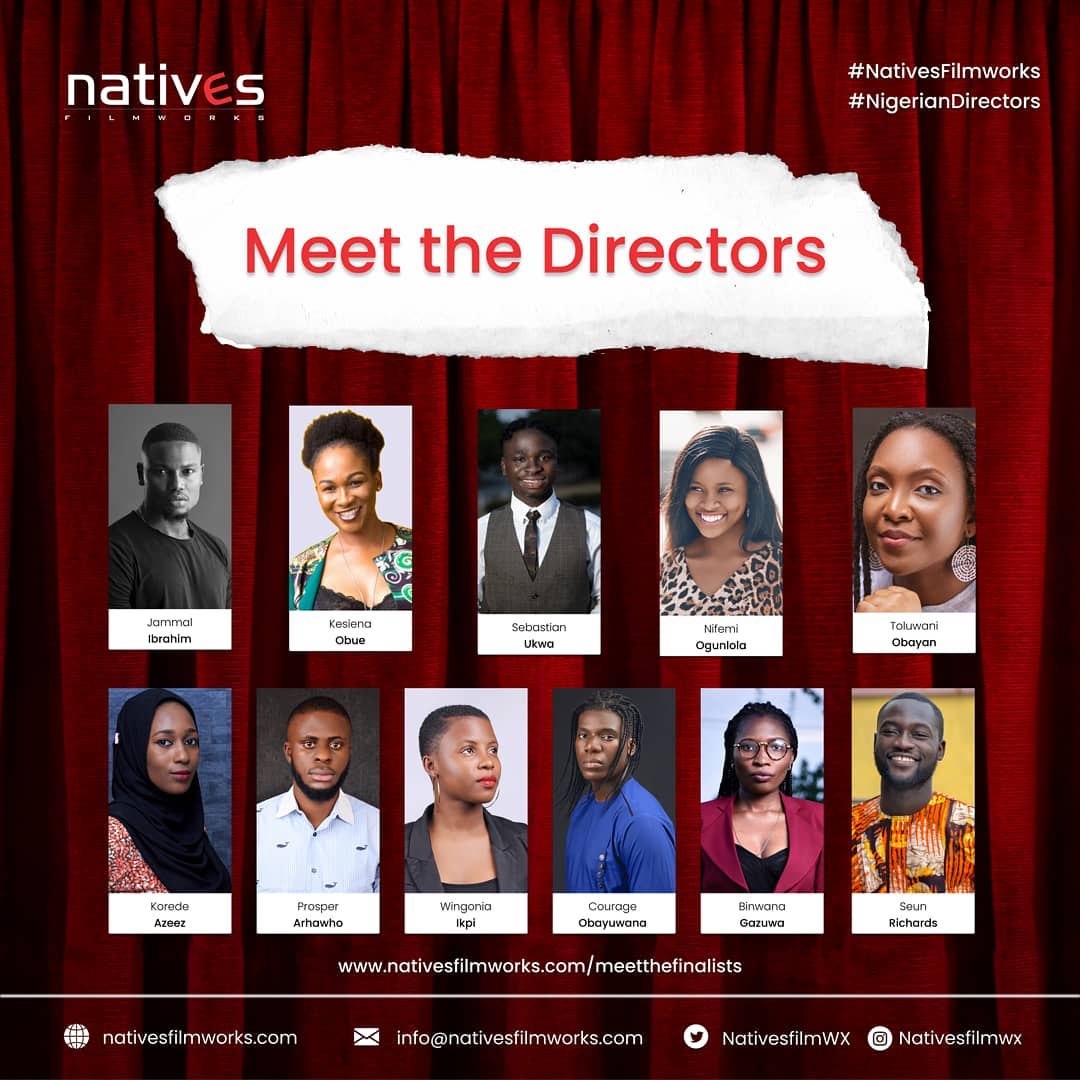 Cake Movie
Cake is written by Ronke Agbede and directed by Prosper Edesiri.
The premise of the title is set up on "Tomiwa Akinlolu", a talented baker who makes two beautiful women fall in love with him at the same time with his confectionary skills.
Cast in the film are Tope Tedela, Folu Storms and Sophie Alakija as the characters in a quirky love triangle + formidable support cast in persons of BBN Alum Saskay, Koloman, Philip Asiya and Patience Ozokwor.
Cake credits Dotun Olakunri and Steve Gukas as Executive Producers with its principal photography well underway.
No release date has been announced.
It Blooms in June
Directed by Korede Azeez, it blooms in June is also in its early stages of principal photography and part of this slate.
The title has confirmed Femi Jacobs, Susan Pwajok, Kiki Omeli, and Kem-Ajieh Ikechukwu in leading roles.
The date of release is yet to be announced.
12 Family-friendly titles
Working titles of this slate are: Cake, It Blooms in June, Rambo, A Danfo Christmas, Remembering Love, Kill Boro, Your Move, At Ease, Lost Day, Almajiri, Kantagari Goes to Town, Wish upon a Star.
11 out of the 12 titles listed above would be commanded by new filmmakers who want to make their mark and what happens next is to see how their vision turns out with veterans in the background running the show.
Native FilmWorks X Micheal Angelo Production
This is not the first time Steve Gukas and Otunba Oludotun Olakunri have teamed up to produce a project together.
A Place in the Stars (2014) and 93 days (2016) both directed by steve Gukas have seen these two combine funds, resources and networks to make these critically acclaimed projects.
The former, an independent project that made the two gentlemen work together for the very first time while the latter was a project with Bolanle Austen Peters and Pemon Rami on board.
is there a streaming deal somewhere?
Producing a slate of 12 films is a huge investment and it is unclear how the studio plans to monetize.
With Netflix and Amazon now expeditiously shopping for Nollywood content, there is a high possibility that a strategic roadmap has been set to sell rights of this slate with just a couple or none of the titles going to the big screens.
There might also be an unannounced streaming deal signed that enables this slate of projects to be bankrolled by a big bank or VC firm.
In Summary
The economy of Nollywood continues to get more attractive with new opportunities like this opening up for new filmmakers.
We will make sure to keep you updated on where to watch these films made from this pipeline and perhaps get an exclusive interview with the backers of the project who can share more about the development of this project.
Stay Tuned.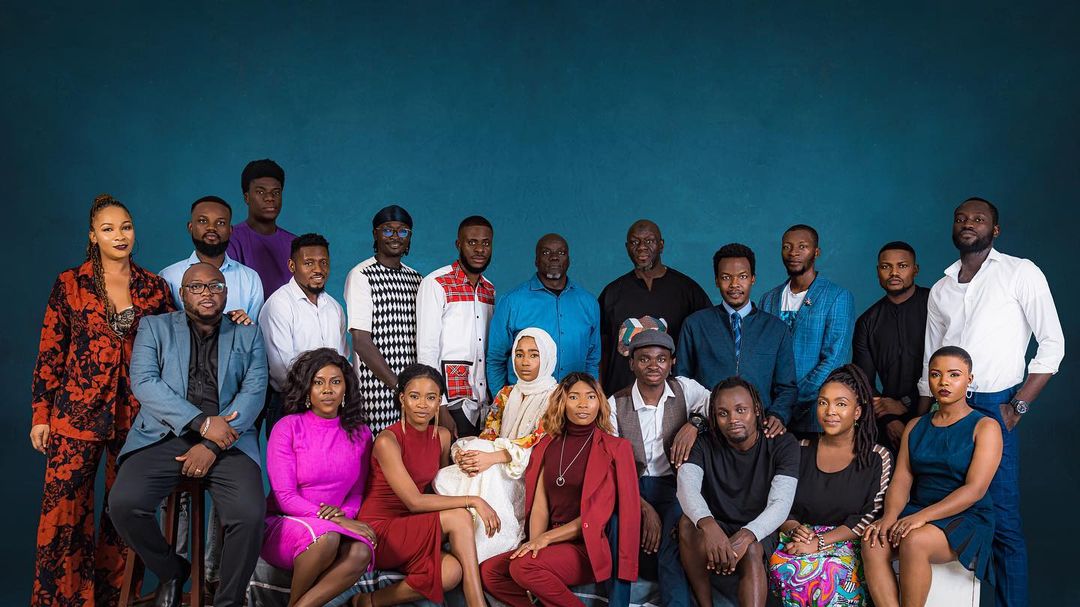 Thank you for reading
Shockng.com Covers the Business of Film/TV and the Biggest Creators in Sub Saharan Africa.
Let's be Friends on Instagram @Shock NG