How do you price film content made by domestic filmmakers for acquisition?
What do you use as a yardstick to begin negotiations?
Are Nigerian filmmakers even getting enough return on investment in the business of filmmaking?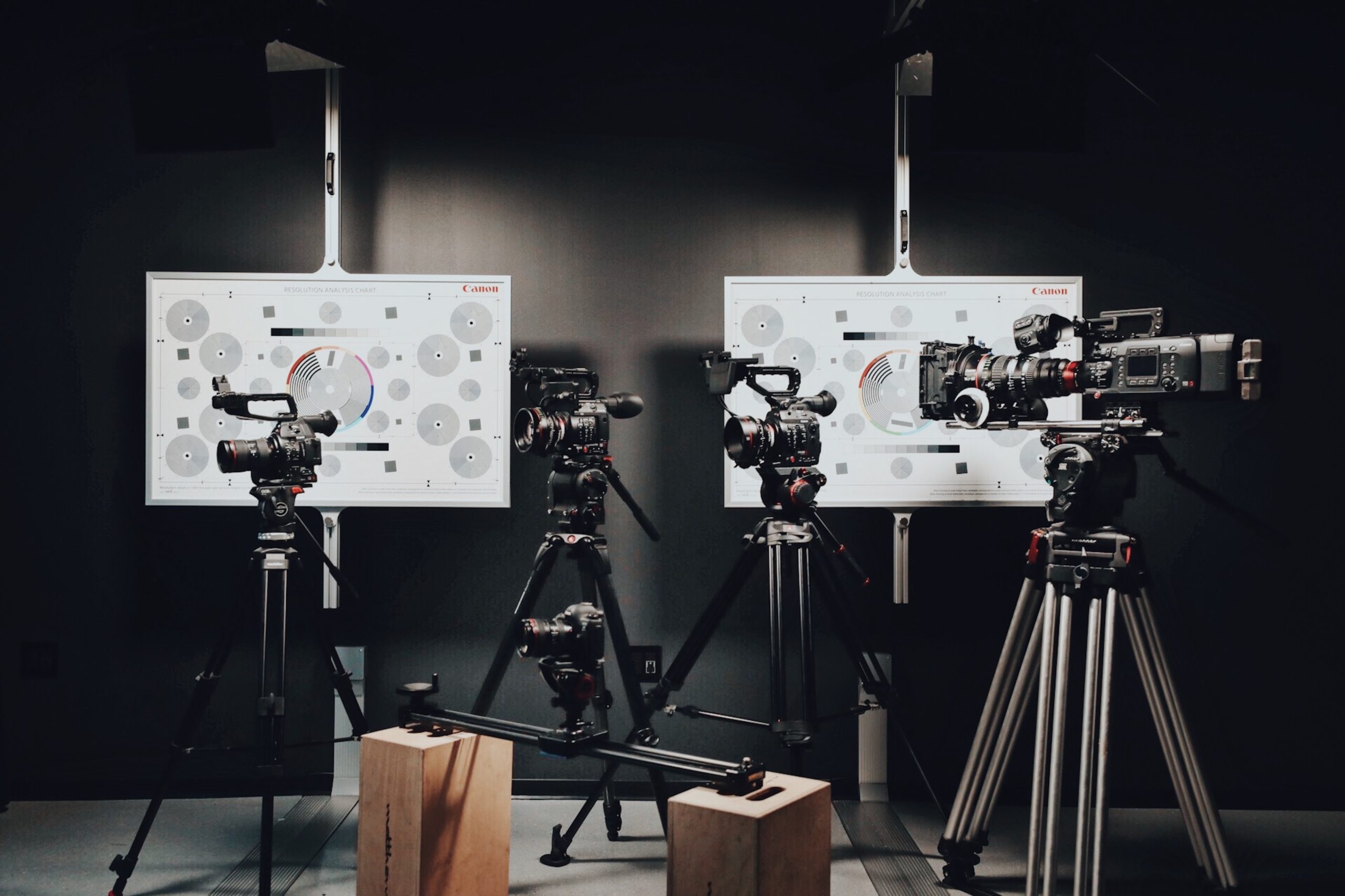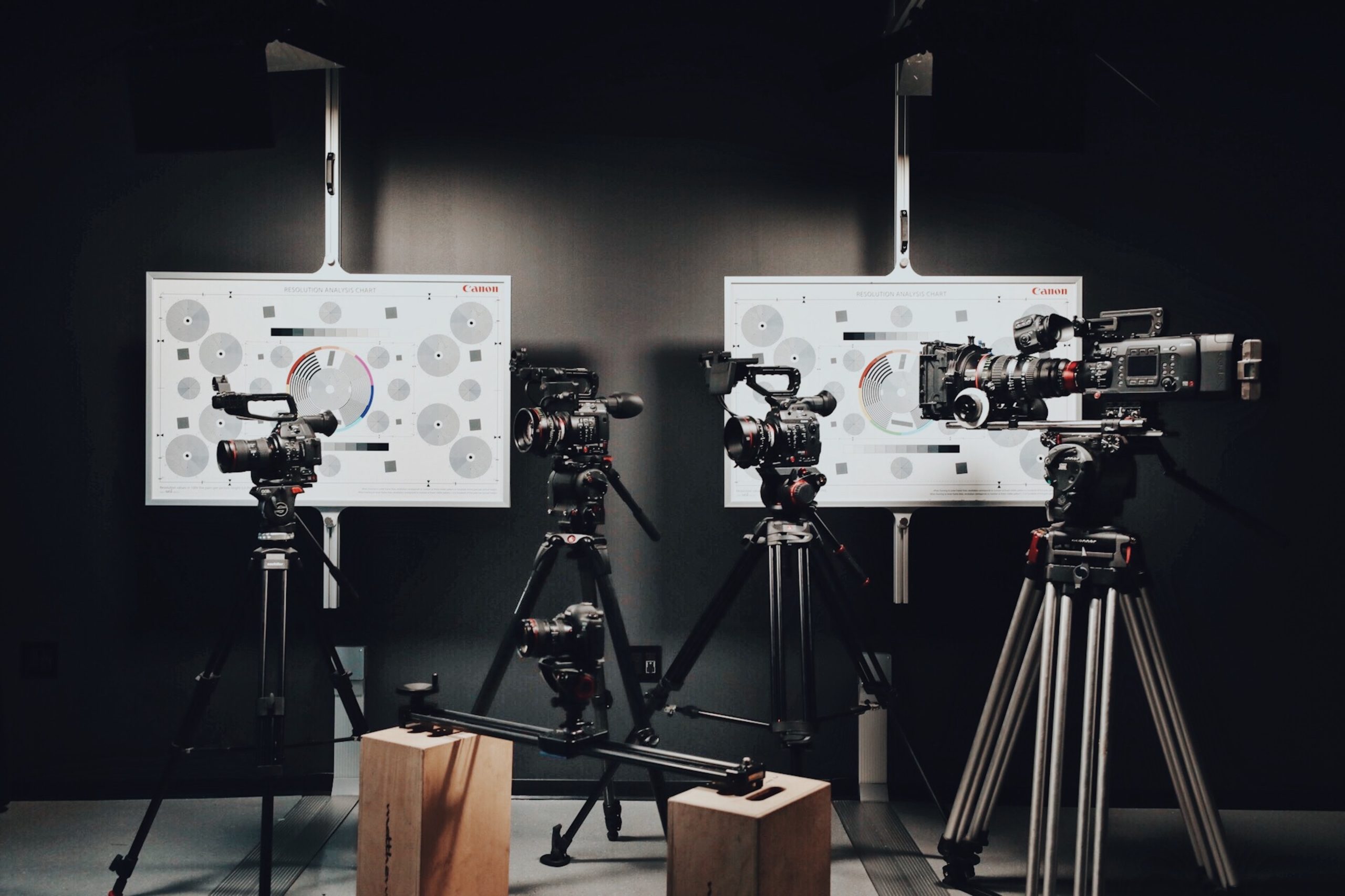 Questions on how certain quality films seem to have limited distribution and bad ones getting mass-market releases are also notable talking points.
This and more are the hottest conversations that are currently ongoing with this article trying – in a way to enlighten those who are asking.
For the sake of context we would be grouping all films made in Nigeria by Nigerians under Nollywood.
Yes. It might interest you to know that the film space is quite vast and diverse, with some groups refusing to be labeled as such but that's another discussion for another day.
Now, let's kick start this conversation from the fundamentals of film business which starts from these three key factors.
How much does it cost to make a movie?
Considering our economic realities this are the ranges of the cost that are incurred from making a film?
Low : < N2 Million
Middle: N2 – N35 Million
High: N35 million >
What's the primary medium being used for revenue generation?
DVD Sales: Ever heard the name high waves video mart/ asaba Nollywood. This is a medium of distribution that has been in existence for more than 25 years.
Here the filmmakers shoot their films with the aim to burn on CD/DVD for mass-market sales. This informal model is still in use in major parts of rural areas but no clear figures can be stated.
Box Office: Last year 2019, Over N6 billion in revenue was made at the cinemas. 141 domestic titles contributed 36% to this figure.
In this medium, buildings with state of the art projections are used to display motion pictures for a seated number of individuals.
This model is currently set up mostly in urban areas and profits are shared with ratios established by Exhibitors (owners of cinema) and the Filmmakers
TV/Cable: Free to air or satellite stations have dedicated frequencies they broadcast Film/TV programs into homes that have a TV set.
Filmmakers are paid upfront for ready-made films or are either commissioned for exclusive deals
Video on Demand: With the growth of technology and internet broadband – Long-form content can now be uploaded online to be streamed on smart devices.
Monetization stems from internet adverts or monthly subscription fees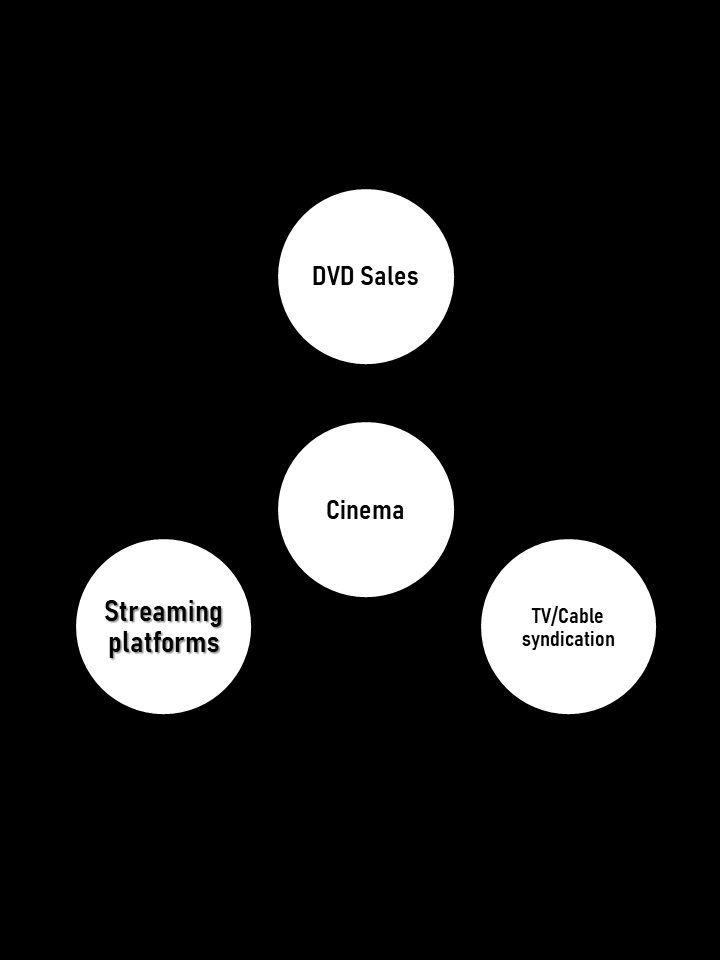 The above are the major ways film product are monetized here in Nigeria
Talent and Marketing value:
Marketing increases demand as well as the face of the talent (if popular) that features in the film project. From Billboards, TV, Posters, newspapers, and more importantly social media – This is how Product awareness is done by the filmmaker to let audiences be in the know that they have created value.
The combination of the above fundamentals are what determines which plane of the spectrum a film product falls on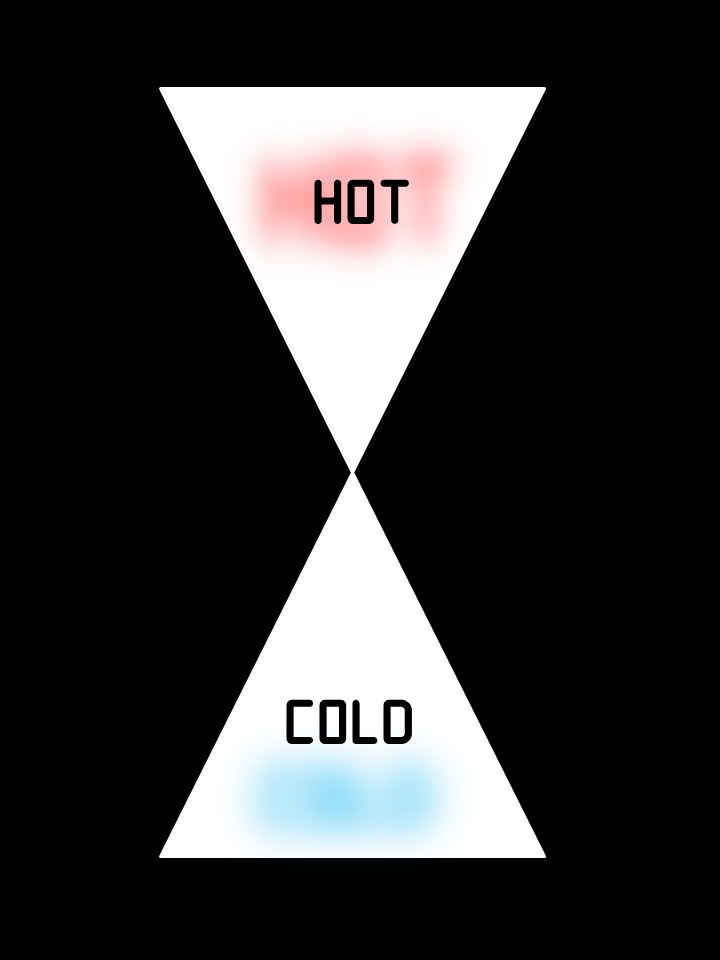 The higher a film product falls on the spectrum, the more value it has. The more the value, the better the chance of a bountiful ROI for filmmakers and their sustainability in the business.
NEWS FLASH: The above principle does not work for most Nollywood Films

Shocking right ??!! Here is why we said so
First is that the number of individuals who have the ability to pay for quality films is very low
Second, the monetization path for Nollywood films is in disarray.
This will be explained succinctly below
Demand and Market Share:
The population of Nigeria is said to be around 190 million.
Half of this figure is the potential eyeballs a film made by a Nigerian can pull – But that's not the case.
According to an IMF piece about Nigeria being the poverty capital of the world, it is estimated that the number of Nigerians falling into extreme poverty grows by roughly six people every minute.
This means by the time you read this piece finish, 24 people would have become poor.
This simple math informs you that Nigerians cant afford basic necessities not to talk of paying for entertainment. Now Let's divide the consumer into categories
Free content consumer – does not pay a dime for access, eg Local stations
Cheap consumer – afford to spend but at a meager sum of naira with the option of buying or renting an N400 DVD
Middle Consumer – afford to spend up to N2500 a month e.g DVD, Pay and Cable, Cinema, YouTube
Rich Consumer – afford to spend over N20,000 for quality entertainment DVD, Pay and cable, Cinema, YouTube, Netflix, Iroko, Air flights
Mass Market: Nigeria has a mass-market (both cheap + free consumers) of over 70% with the middle-income earners fast-shrinking since the economic recession that hit back in 2016
As it stands a huge influx of individuals with the ability to dub at a moment notice has flooded the DVD market making it very hard for film businesses to track and trap the wealth being created through that route.
Multiple campaigns against piracy as far back as 1992 have been launched with government intervention but all this and more yielded no solution.
The movie pirates got smarter by recruiting cinema operators and even plant moles in post-production studios
Exclusive deal opportunities in the TV space are tightly knitted within circles and if you decide to approach local stations for partnerships, you would be asked to take up the cost of the expensive airtime up until advertisers show interest
In the case of cinema, an intensive capital risk is needed to at least break even or worse lose money.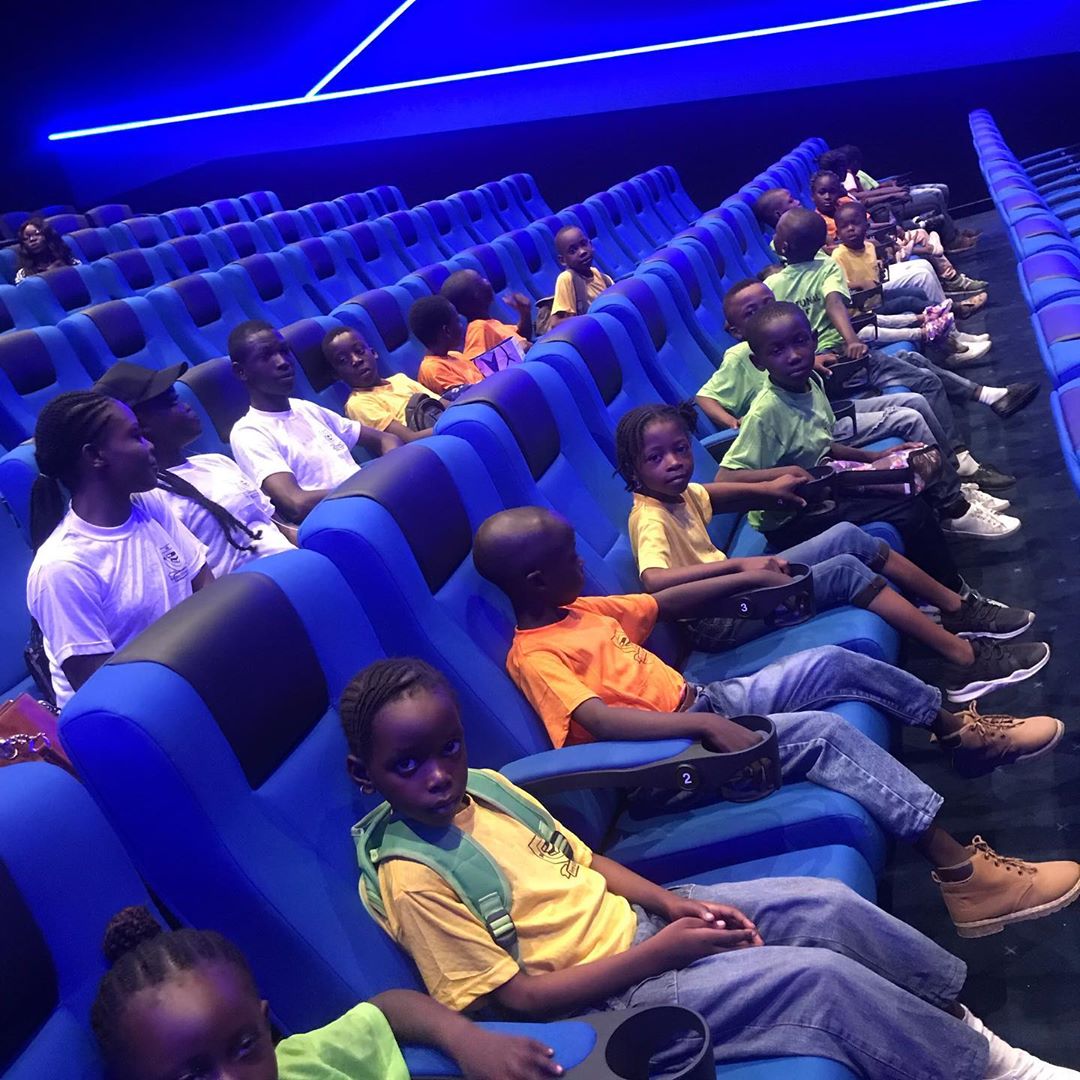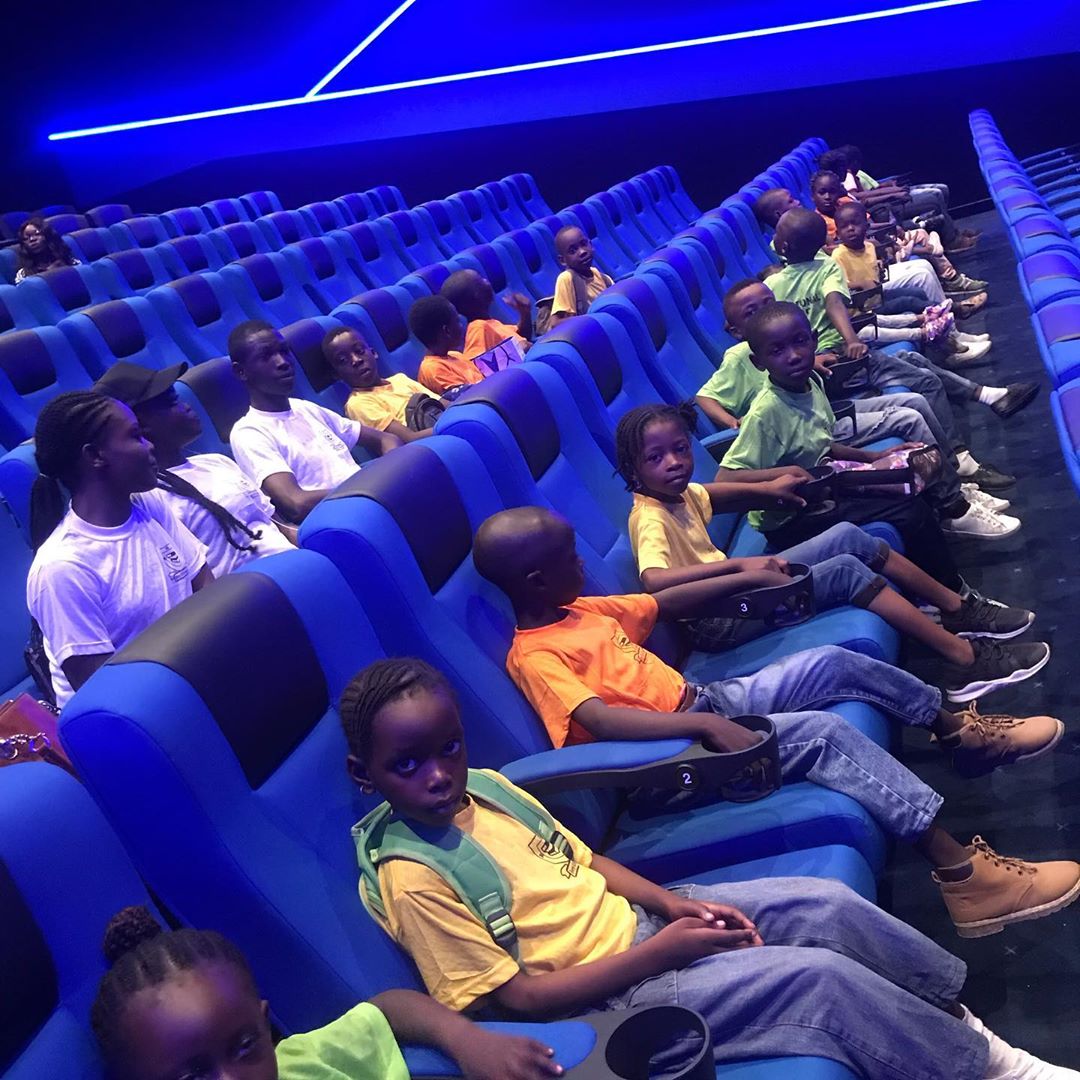 This and more are the reasons why it is common to find more filmmakers that undersell their content.
The decay of the distribution infrastructure in a un – enabling environment has become a primary driver for the types of films made by Nigerian Filmmakers
One would argue that every dick, tom and harry can now make a film which has allowed the film market to be oversaturated with good, bad and rubbish films.
So therefore, the buyers/acquirers of Nigerian film content hold a good position to call shots on the "value" of a film due to the number of available options on their table.
This holding position puts the film ecosystem in serious danger for instability and a breeding ground for exploitation
In our opinion, Nigerian Filmmakers need to have a united front that would dictate clear paths and standards in terms of monetization and distribution but lo, their egos or selfish reasons seems to hold them back
A look into the past shows that this problem has been passed down from early filmmakers who also could not find a common ground on the way distribution should be handled.
This disarray in distribution might also be one of the reasons why actors are finding it difficult to break out into stardom and increase their rates.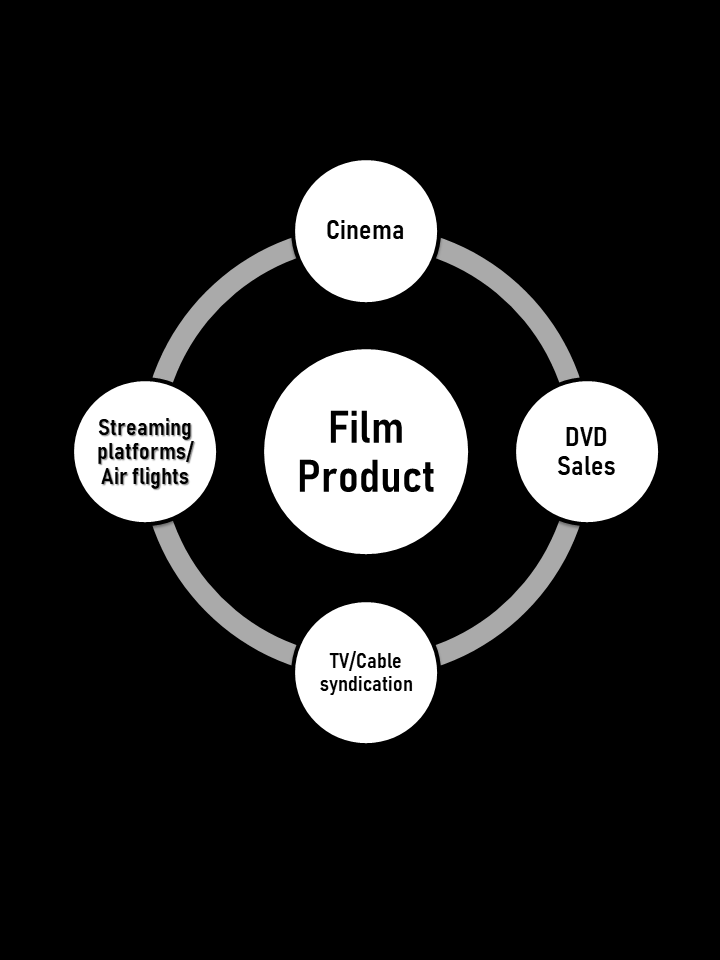 The cycle of a film product kicks off from cinema > streaming platform> Air Flights >DVD sales > TV/Cable syndication
But this cycle rarely happens as "content buyers are in a good holding position" to determine the value of film which inevitably makes them whip ridiculous deals for filmmakers which they do not take
Bridge The Mass Market Gap
As it stands the mass market is still serviced by cheaply funded films with little or no production value.
This will continue to happen due to the fact that Nigerians are getting poorer by the minute, with films being washed below standards just to make up for economic realities
However strategic a plan is being done to bridge this mass-market gap, if the spending power of an average Nigerian does not increase long term then chances are relatively slim for the success of such a plan
A medium-term fix can be done through the government who funds high budget films done by proven filmmakers on an annual basis.
This film then screens directly to the only local station that has the highest audience reach – NTA
Perhaps if they get a better taste of this high budget films, they might be inclined to seek more in the cinemas – assuming that they find one close to their homes
This might then also juice up the demand for localized cinema houses that can be profitable to the benefits of the owners and filmmakers.
Netflix Originals and Acquisitions
On January 6th 2016, at the consumer electronics show, Netflix announced a major international expansion into 130 new territories including Africa
With this expansion, the streaming service began the strategic acquisition of local content to drive up domestic subscriptions
These said content acquisitions could happen in two ways
Option one is direct access to the filmmakers by the execs in charge of acquisitions. They reach out to them, express their interest in acquisitions, and offer a deal.
According to our insider sources, only Geneviève and Kunle Afolayan have been licensed through this route – and we hear the deals happened in good value for money
The other option is the aggregator/middlemen route.
Mass licensing with crappy deals happen here with the film product.
$10,000 for five years – This deal is the popular route where the glory of domestic filmmakers shine but their bag fumbled
There is indeed a good side for this deal in terms of the access the filmmakers get but it really still doesn't measure up.
Netflix Party/ Steve Gukas (Instagram)
In summary, the risk of doing film business in Nigeria at this point carries a huge weight of UNCERTAINTY, and filmmakers are still not making enough ROI that allows them to make much bigger films.
Thank you for reading this. Find us on twitter @ShockNG to get the latest industry insights you don't want to miss