The Story⚡
Multichoice is not slowing down with its latest unscripted franchise.
The broadcasting company now have 8 cities that have locally adapted the "Real Housewives" programming format.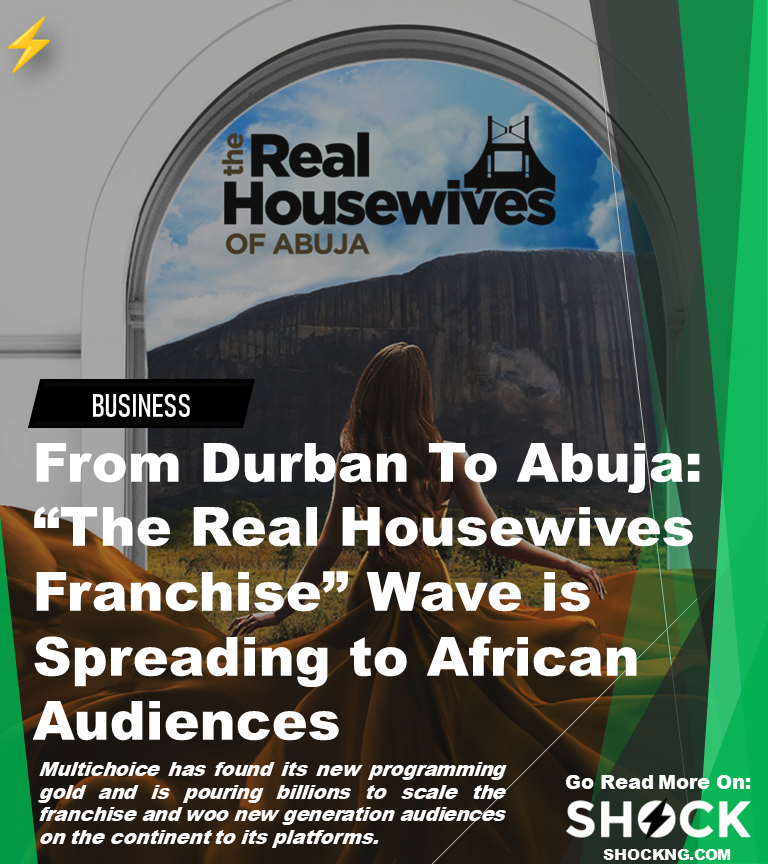 Tell Me More
The Real housewife format has now successfully been produced in Johannesburg, Durban, Cape Town, Pretoria, Lagos, Nairobi.
Two new additions have now been announced – South Africa's Eastern Cape Province Gqeberha and Nigeria's city of power "Abuja"
The Real Housewives of Abuja (RHOAbuja) is set to premiere exclusively on Showmax on 17 February 2023, with new episodes dropping every Friday.
The new series will follow the luxurious lives of six influential and successful women in Abuja. The women include Arafa, Comfort Booth, OJ Posharella, Princess Jecoco, Samantha Homossany and Tutupie as they navigate their opulent lives, relationships, family and businesses within the powerful city of Abuja and beyond.
Speaking about the show, Dr Busola Tejumola, executive head of content and West Africa channels at MultiChoice, said,
"We are excited to announce The Real Housewives to the power city of Abuja. Telling our local story is at the core of what we do, and we are glad to continue this partnership with NBCUniversal Formats to bring the franchise to a second city in Nigeria.
The show will explore the power and influence of Abuja through the eyes of these fabulous women who are both unique and very entertaining. We are delighted and are certain the viewers will enjoy watching"
The Real Housewives of Abuja is the second Nigerian instalment of the award-winning franchise and the 21st international version of #TheRealHousewives format
RHOAbuja is coming on the back of the success of The Real Housewives of Lagos, which broke the Showmax first-day streaming record in Nigeria and was one of the 10 most streamed shows of 2022 on Showmax in Ghana, Kenya, Nigeria and South Africa.
Showmax is also home to the Dubai, Durban and Johannesburg editions of the franchise
Produced by Delmedia Productions, RHOAbuja will be available exclusively on Showmax in more than 40 African countries from 17 February 2023.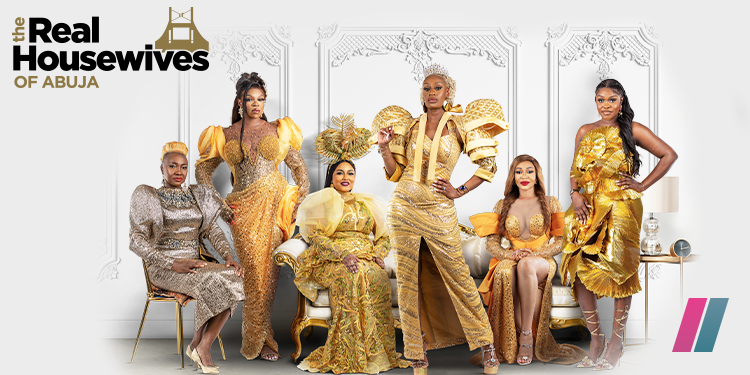 Tangent
When a hit show is minted. It means only one thing. Both the primary and secondary target audiences are hooked on the show.
They make the ratings look sexy and advertisers or in this case, Paid subscriptions will trickle in.
Multichoice as an entertainment Jaguarnaut with 22m in household reach understands scale more than any content provider operating in the continent and is clearly now on a well-defined path to make this unscripted format a success in Africa.
This success of scale means creating a local flavour for an already popular franchise, minting its own celebrity network and of course creating entertainment value for a new generation of audiences that loves real-life drama more than scripted drama.
In the age of the internet where nothing is private and everyone overshares – The Real Housewives is the perfect drug to fuel Multichoice 10-year ambition to become not only the biggest distributor of content but also investor/Producers as well.
This investment also means Showmax has a massive competitive advantage against Netflix and prime video who are also on the lookout for shows that will drive up their number of subscriptions.
Thanks for reading
Let's be friends on Instagram