The Story⚡
The Garden Theatre has unveiled its new movie project, titled Over The Bridge.
Here is everything you need to know and when the trailer drops.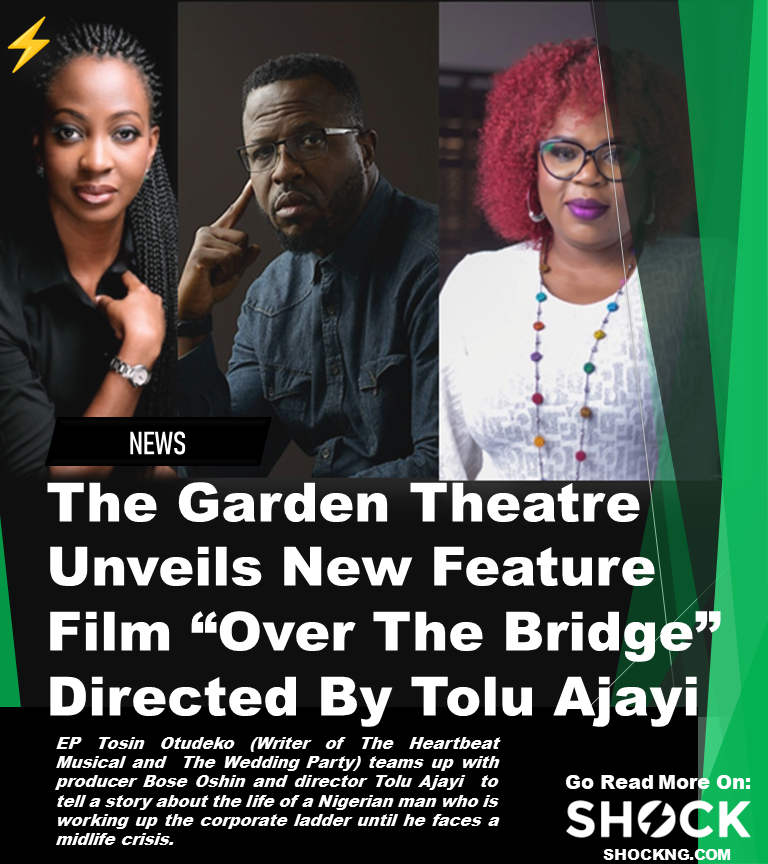 Tell Me More
Over The Bridge tells the story of Folarin Marinho who gets missing while working on a major project in Nigeria's most populous state, Lagos. His wife is left with no option but to engage in a frantic search for him.
It will later be discovered that Folarin has been battling with pressure from work and the circumstance surrounding his young protege's involvement in the project.
The movie shines a transitory light on mental health in corporate Lagos and one man's response to what happens when life becomes unbearable.
The title was written by Tosin Otudeko, produced by Bose Oshin, and directed by Tolu Ajayi.
The movie was shot in Lagos, Nigeria with principal photography completed on the 1st of June 2022. It had K.C. Obiajulu as Director of Photography.
SHOCK was in an exclusive with the writer, Tosin Otudeko; and the director, Tolu Ajayi to learn more.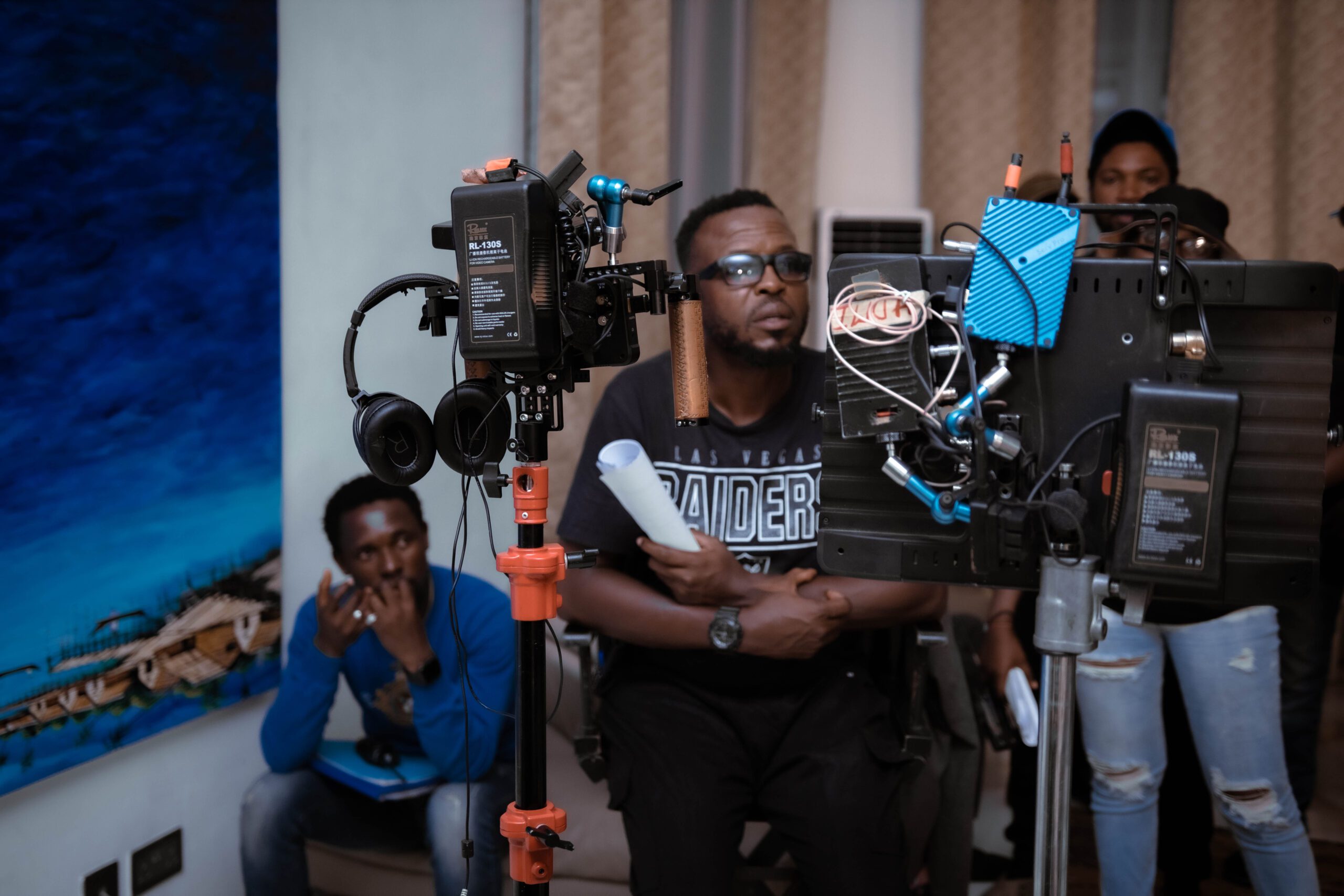 Shock: Why tell this story now? And how is it relevant in today's world?
Tosin: Interestingly, I had the story idea about 11 years ago but the issues appear as relevant now as they did back then (the film touches on infrastructure projects in Nigeria, relationships, the corporate ladder and the stresses these may have on one's mental health and in the most tragic instances, suicide).
Although they have always been a fragment of society, perhaps these issues appear to be more topical now. And yet, we do need to keep talking and hopefully find positive solutions around mental health and mental wellness.
Shock: Genre approach in the screenplay?
Tosin: I tend to write from the character's perspective so I have a deep interest and investment in the character's journey – and I believe that informs the genre. I am probably most naturally drawn towards drama – but have also enjoyed the freedom of comedy and the magic of musicals.
In addition, I am always intrigued by psychological thrillers and find myself being a little too invested in the conclusion. However, I would probably steer clear away from horror – it gives me nightmares.
Over The Bridge can be described as an emotional drama.
Shock: How long did the story development take?
Tosin: I worked with a script mentor who reviewed the initial drafts quite early on in the process, and after speaking with the director we carried on the journey for about 2 years of reviewing the script, developing and aligning our visions to what we have today.
Shock: What's the one thing you are excited about this project?
Tolu: I am particularly excited about the audience being transported into an alternate, very slanted Lagos. The story moves us from the lofty towers of corporate central Lagos to the rustic beach locales of Iruoyin village ( actually shot in Akodo, Lagos).
Over The Bridge is a modern parable, I hope the audience leaves the experience feeling emotionally
engaged.
Shock: Do you have any connections to this story?
Tolu: I was drawn to this story from memories of a corporate internship in my late teens. I observed "the masters of the Nigerian financial universe" in Lagos during the financial boom of the 90's.
This experience tutored me in understanding these stories of corporate leadership, personal sacrifices and social consequences." Essentially revealing the axiom "Having it all also means bearing it all".
Key Background
Tosin Otudeko (writer and executive producer) is a writer, producer and performer. Following a degree in Chemistry with Patent Law and a background in intellectual property and consulting, she decided to follow her obsession and has been involved in the performing arts for over 15 years.
Her scripts can be described as thematic, topical and timeless. In addition, her creative projects combine a deep passion for the industry and an infusion of positive themes with an adept musicality.
The Garden Theatre was set up to create, cultivate, nurture and nourish with a blank canvas and a boundless dream.
Her previous credits include The Heartbeat Musical, The Wedding Party, The Heartbeat Musical Songbook, For The Love of Words and Music: The Poetry Collection.
She is a member of the Writers Guild Britain serving on the Film Committee and the WGGB Awards Panel as well as the Recording Academy (The GRAMMYs).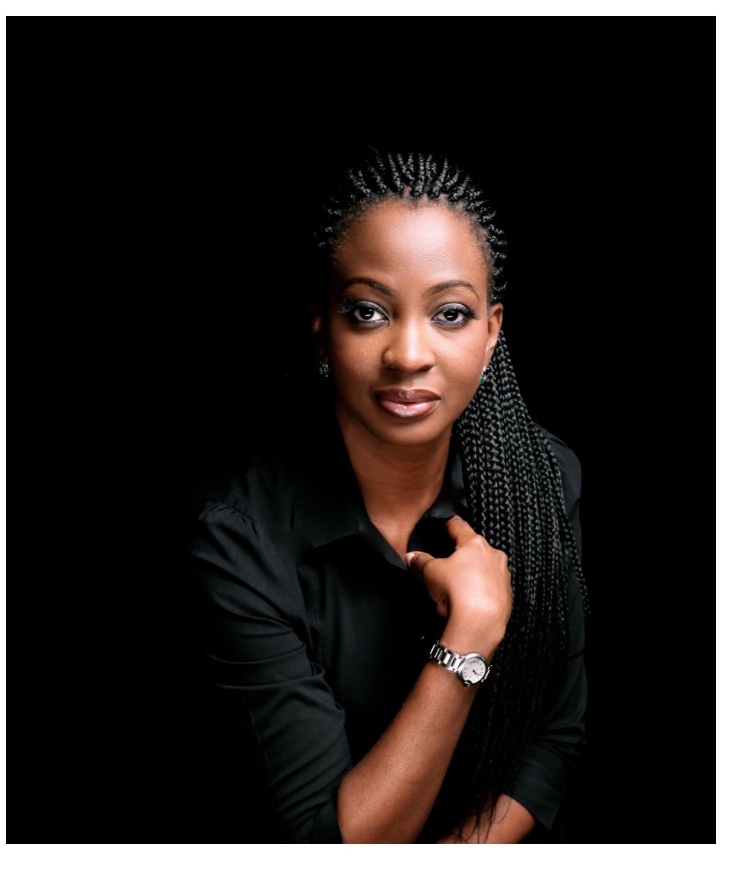 The producer of Under The Bridge, Bose Oshin, is a seasoned producer in the Film and TV industry in Nigeria. She studied Theatre, Film and TV production at the Lagos State University. She then went on to work with one of the most prolific theatre studios in Nigeria, The Performance Studio Workshop, under the tutelage of Mr. Chuck Mike.
Bose's most recent producing credits include MTV Shuga Naija 4, Eyimofe, Nigerian Prince (USA/Nig), Encounters, and Ever After, The Figurine, Phone Swap, The Meeting, Flowergirl, The CEO, Isoken, and Half Of A Yellow Sun, amongst many others.
She also has documentaries to her credit. Some of them include My Nigeria (A 6-part documentary produced for Aljazeera), Sisterhood (Produced for Salt and Light TV, Canada), among others.
Bose also owns G.A.M.E Productions, a production company specialising in production, casting and crewing for Television Drama, Commercials, Documentaries and Feature films in Nigeria. Bose resides in Lagos, Nigeria.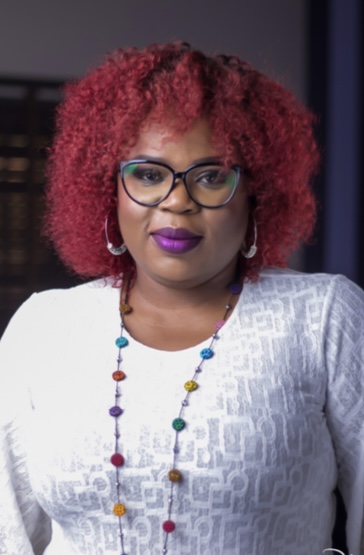 Tolulope Ajayi, the director of Over The Bridge, is a Film/TV director, producer, educator, and creative professional. He has a 22-year background in marketing communications, working for agencies like SO&U SAATCHI & SAATCHI and INSIGHT PUBLICIS in Lagos.
He began a career as a director on MNET's Tinsel and has worked on a range of TV series such as NDANI's Gidi Up, Ebony Life TV's Paradise Way, Viacom's MTV SHUGA Naija Season 6. In 2021, he was the Head Director on SHOWMAX series "DIICHIE".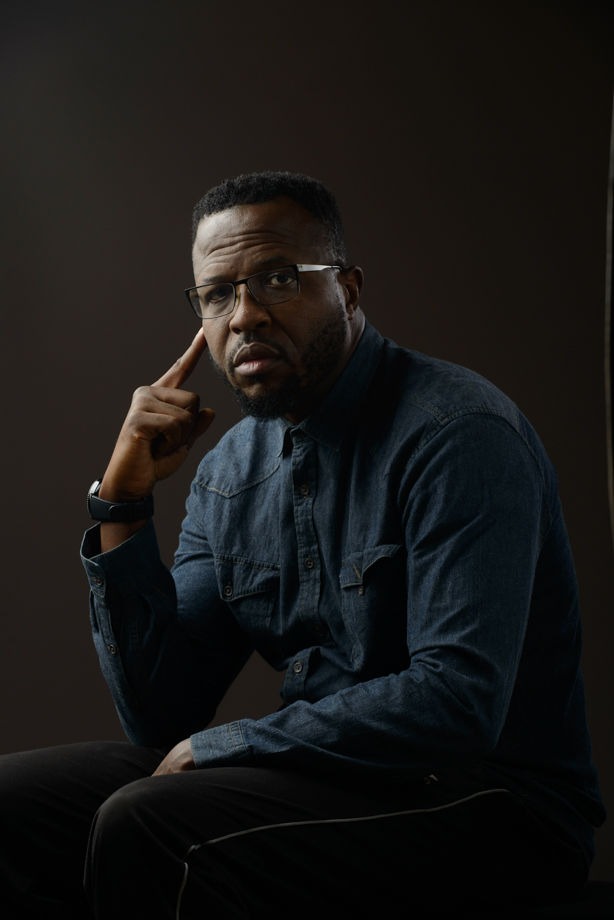 In Summary
Over the Bridge explores society, relationships, values, responsibility/leadership, community, loss and loyalty. In particular, how the external pressures we face impact our internal pressures, decisions and desires.
It has been confirmed that Garden Theatre will debut its first look photos and trailer in weeks ahead.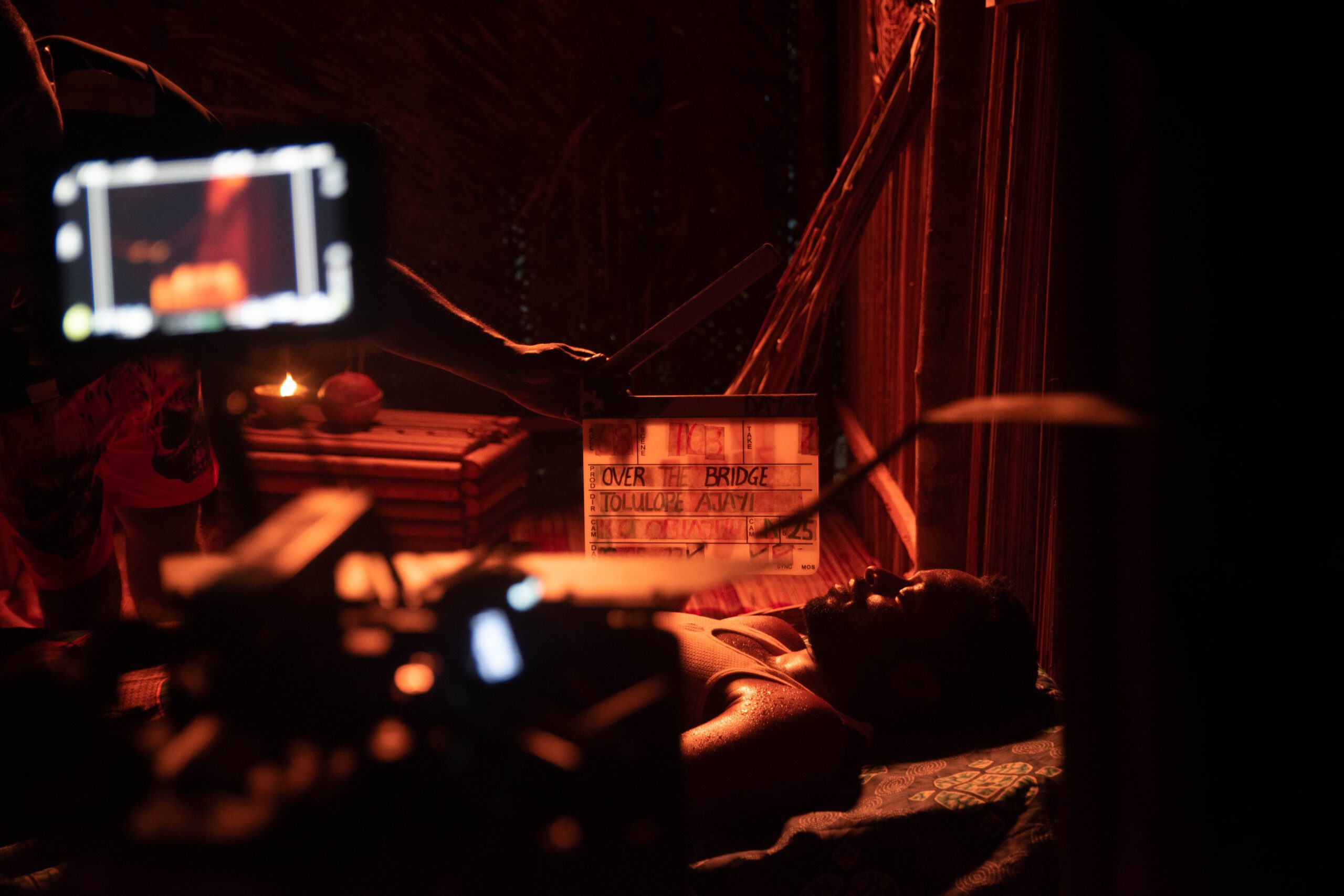 Thanks for Reading
Let's be friends on Instagram @Shockng