The Story⚡
After more than a decade of working as an Executive at Genesis, Ope Ajayi is starting his own venture.
In this exclusive conversation with SHOCK, Ope Ajayi shares his laudable achievements at Genesis, key insights, growth, and evolution of the exhibition business, and his next big plans for Nollywood with his new start-up – "Cinemax"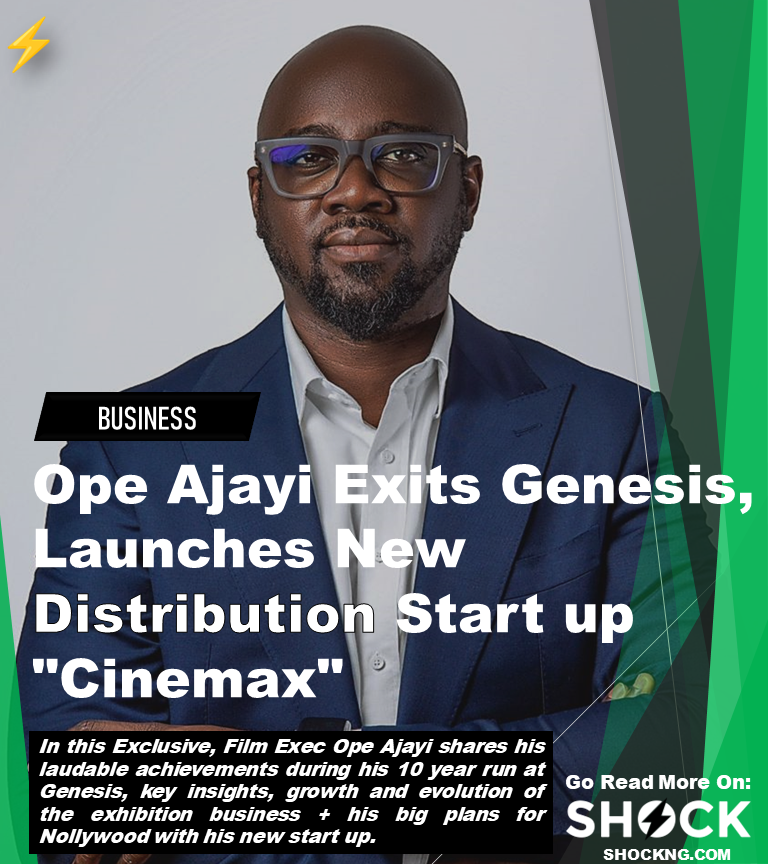 Key Background
Ope Ajayi joined Genesis in December 2012 as General Manager.
That was his first experience working as a film distributor. Back then, there were just 3 locations for Genesis Cinema locations. Lagos, Port Harcourt & Enugu branches.
Previously, he had spent ten years in finance working with ARM, FCMB, Synergy Capital and others. Also did some private equity before coming into the cinema business.
When you went into this new space, What made you take the job?
It looked interesting from the outside. But like most people find out after getting into distribution & exhibition or any aspect of the film business, the work is not as sexy as it looks.
The exhibition business is quite complex. It's retail business. As a matter of fact, one of the things I quickly realized in the exhibition business is that film is the driver of traffic but it's only a part of the exhibition business.
For the exhibition business to be successful, you need to have films, you also need to be able to maximize your F&B (Food & Beverage) and Advertising revenue. That's the only way the exhibition business thrives.
The exciting work, which is movies and the premieres and events is perhaps 20% of the business. The other 80% of the business is supply chain, managing cost of sales, managing people, ensuring there's no pilfering, dealing with vendors, dealing with payments, dealing with banks or whatever funding source that you have, dealing with maintenance and infrastructure.
It's exciting when you see the result or when you open new locations. For me, I thoroughly enjoyed what I was doing.
Is Genesis a group of companies that has other business interests?
Yes, Genesis is a group of companies. It has restaurants, hotels, industrial catering, real estate, and even oil and gas. It's perhaps the largest Nigerian-owned hospitality conglomerate.
I was responsible for the cinema business. I, however, started Genesis Pictures, which is the distribution arm of Genesis. There was no Genesis Pictures when I joined. It's now a subsidiary in the group of businesses Genesis has.
What milestones did you really work so hard to achieve during your time at Genesis?
I think taking Genesis from 3 locations to 11 in an environment like Nigeria is quite an achievement.
Opening in a location in Cameroon is another achievement because it's the first Genesis business to open outside Nigeria.
We've been to places other businesses won't typically go to or what they consider 2nd choice areas. We opened in Warri, Owerri, Asaba, and Abia (though we had to close Abia due to insecurity).
Distributing Brotherhood, the highest-selling film in the calendar year 2022 is also a key achievement.
I joined as a General Manager and left as an Executive director – It was a memorable journey.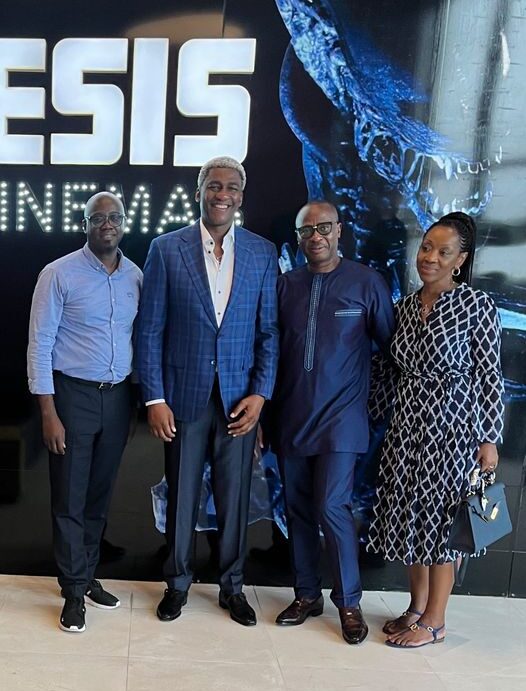 This is a capital-intensive business. For you as an Executive and leading investor, how did you approach these decisions, and what was your framework for taking these risks?
Like every other business, you do your feasibility studies, and one of the things that we did was to ride on the larger malls where we share traffic with other retailers. It doesn't always work, but it's one of the things that guided and aided us.
It's highly-capital intensive. We've made a few mistakes in the course of our expansion, but we learned from those mistakes.
We target middle to upper-class market and sell a bouquet of 3 things.
Films, food & beverage, and advertising.
We need a market that can appreciate this entertainment value proposition and generate constant revenue from them. These are the things we try to look out for when making those decisions. I think most times we got it right.
The pandemic era was the toughest time for the business due to the lockdown, how did you as the head of your organization react to the decision? Did you see it coming?
Some people made a lot of money during the period, but like many retail/service businesses, we were affected. For three to four months, we couldn't trade and it was a major setback. I know one can look back and say that we could have seen it coming, but I don't think anyone alive today has experienced such a scenario where there's was a global pandemic.
Even when it had started in some parts of the world, we thought we could still wade through. We had to make a lot of adjustments, cutting down operating expenses significantly.
In some of our locations, we had a strong F&B (Food & Beverage) business, that helped us to bounce back faster than some competitors before the movies started coming back. To be honest, I think 2023 is perhaps the only year that we can say that the impact of covid will no longer be felt.
In 2022, from the Hollywood side of things, there was still a lot of movement of dates and consumer confidence generally was still low. For instance, Black Panther was supposed to release in July but had to be moved to November. Many movies were moved.
Generally, as an industry, we are much better than our counterparts in Europe and America.
I would say Nollywood kept it going for a lot of cinemas. I'm glad that most cinemas came through. Some didn't survive and some are still on life support, but I think generally the major chains have started thriving and most independent cinemas also came through strong.
And I think that's a great thing for the industry, considering that we get very little government support, in terms of grants. The CBN and the Bank of Industry did a good job providing low-interest loans, and Access Bank also provided friendly loans, but generally speaking, we don't get grants like other countries do.
So the fact that the industry came out of it and continued to expand, I think it's extremely remarkable, speaking both in terms of Genesis (Cinemas) and as an industry as a whole.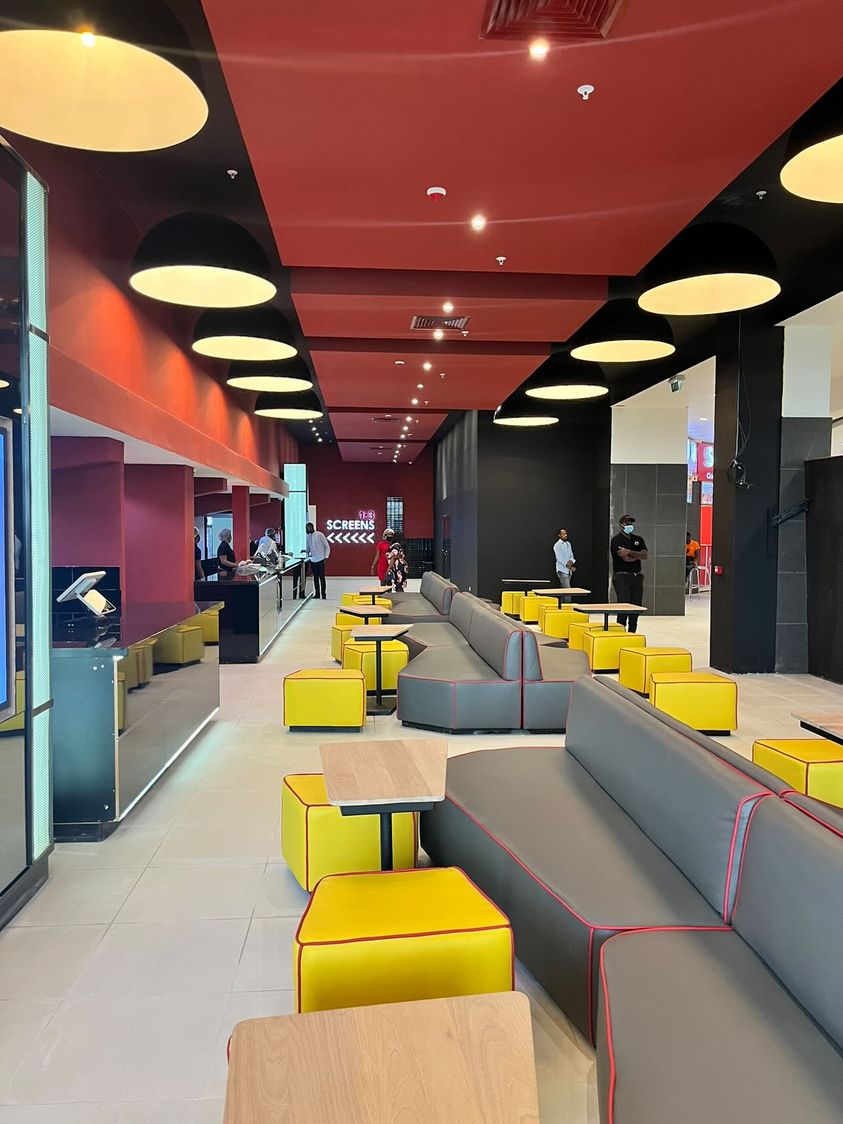 Can you make a comparison between now and 10 years ago on the potential for Nigerian producers to go to the box office and break even?
For Nollywood, there weren't as many projects, in terms of content and even in terms of quality. One thing that's important is that the quality and the quantity has grown over the last 10 years.
My estimate is that Nollywood was maybe about 10% to 15% of the entire industry in terms of quantity and box office revenue. And over time we've seen Nollywood contribute as high as 35%- 40%, in terms of box office revenue, and sometimes it's closer to 45% in terms of the number of films.
So that's growth for Nollywood and it's quite remarkable. Also with global streamers in the market, the entire ecosystem is a lot more profitable for Nollywood.
I think that's the major change between then and now. At the time, cinemas were the major channel for recouping revenue. Today, producers have various options, cinema & streaming platforms or both.
So I think that this is the best time for content creators, particularly those that have quality content and content that can travel.
When I say content that can travel, I mean local films, or hyper-local, as some call it.
Because at the end of the day, you can't be more Hollywood than Hollywood.
So, the more local it is, the better. Film is a global language and originality is really what sells more than anything else. We're definitely in very interesting times, and it's a lot better than it was 10 years ago.
Also, there weren't as many cinemas. The number of cinemas has probably increased at least four times or five times above what it was back then. And so there are more distribution channels in terms of physical infrastructure. There are options in terms of streaming. So it's really exciting times and it's also time to take risks and invest more in content because the outlets are there if the film is great.
Who has the highest number of seats in terms of exhibitor space?
Over time, it's varied but as of last year FilmHouse had the highest market share followed by Genesis, then followed by Silverbird and then Viva. And then you have very strong independent (cinemas) as well, like EbonyLife, Kada, Ozone & Cartege to name a few. FilmHouse has the highest market share as of 2022, which I think is more important than number of seats.
What was the Go-to-market strategy to make Brotherhood a highly-grossing film? Seeing as FilmOne seems to have had an edge in the distribution game in terms of the success of Nigerian films?
I think the major credit has to go to the producer and the content itself. So, while the infrastructure and number of cinemas is extremely important, acquiring the rights to great content will become the starting point for success and this applies to both physical or streaming platforms.
Back to your question, the strategy was to create demand from the customer's perspective. And even in that, there were lots of lessons on what we could have done better in terms of creating the demand. So I think if you create the demand, everybody wins; the cinema wins, the producer wins, and the audience wins, that's what we tried to do with Brotherhood and that's what we want to do at Cinemax.
What do you think a producer can do to make sure a cinema manager sees a product and sees the pre-demand for the product to get good show times that can generate good sales?
It's marketing, and marketing is a general term, but marketing means that you've created a demand for the film from customers. It also means that you've gone the extra mile.
For Brotherhood, we did a press screening and invited all the actors and all the cinema houses as well. Those are some of the things we did to let people know that this is not just an ordinary product. So sometimes that's what it takes because from a cinema manager's perspective, you are probably getting emails about three, or four films every week.
So how do you really know which one stands out and which does not stand out? The work is on the distributor and producer to go the extra mile. I mentioned the work is also on the producer as well because it costs money to achieve these things lol … Channels such as digital, outdoor, influencer marketing, meet & greets are very important to success.
Using Brotherhood as a case study, do you think the brand equity that the producer had, affected the sales of the film? Or do you think that if an unknown producer had done Brotherhood, with the same quality and authenticity, it would still have pushed those numbers and cultural impact as much as it did?
I think brand equity is extremely important. It makes a world of difference because brand equity is something you build over time.
You've done a number of films, people know your name. There are some names you see on a product, and you just want to see the film. So brand equity is a part of it, but it's also something that is built over time.
From the perspective of an insider, should distributors filter out the good and bad before a product reaches the audience, and what does that mean for the industry when a lot of people want to get in the box office, but for some reason are not making the cut?
It's a mixed bag but distribution is supposed to filter, but again film is somewhat subjective.
There are some films that have been released and critics rated very poorly but it goes on to make hundreds of millions at the box office. If a distributor had "filtered" those sorts of films, then we would have missed out.
At the end of the day, it's art but it's business. If you don't make enough money on a film, making another one is hard.
On the other hand, a film can be average or not as great. However, younger filmmakers/first-time filmmakers need to get the experience. That's the only way to expand the market. The filmmaker who's gotten first-hand experience can go ahead to make something better subsequently. I've seen this happen many times.
I am particularly passionate about people getting a first chance to understand how it all works. Younger filmmakers, first-time filmmakers, sometimes need to get the experience as well, and that's the only way you can keep the potential of new players coming into the market.
There are very few films that everyone agrees are really great films.
As someone who has been in business for a while, how can commercial appeal be generated? Especially as was done for Brotherhood, where it spread like wildfire even though posters or a trailer have not been revealed.
I don't know if there's one answer to it. The hack has been to understand the sensibilities of the local market. Which talents are in high demand? What story is relatable to the market? I think the most successful projects are films where the audience can relate to a character in the film or several characters and the story
The important things are the story (scripting), casting, and putting the whole thing together. That's why it's high risk. What you have in your head and the image you've created might turn out to be different. The audience may not react well. But when it succeeds, that's why it gives that high feeling of success.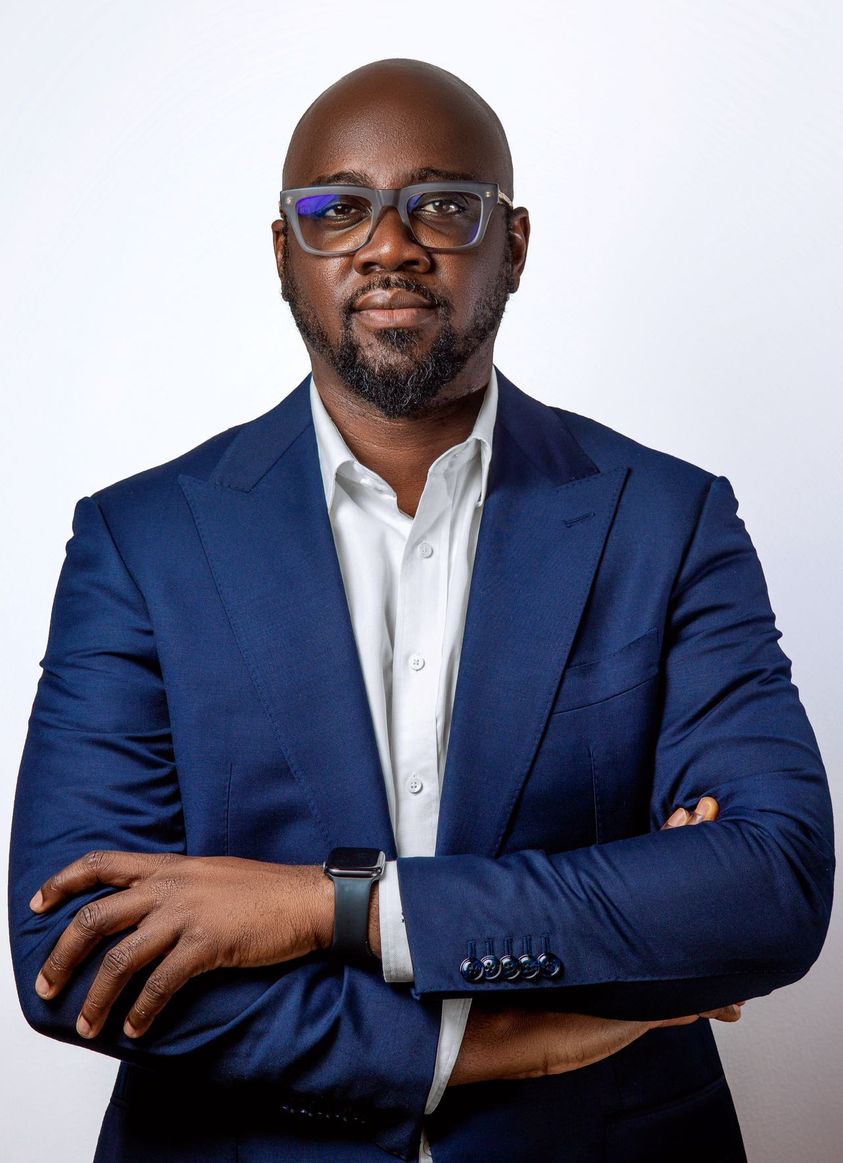 Let's talk about Cinemax. What prompted the decision to move into an independent distributorship? Seeing as you're moving from being the executive director of an established conglomerate to having your own start-up.
Yes, it's a start-up. I think every business or conglomerate started as a start-up. At this stage, we are a start-up. I wouldn't call Cinemax an independent distributor.
I will call it an integrated film business. There are different phases. The phase we are in is distribution and co-production. Co-production because we are not a production company, but we will partner with production companies to create content.
We are also going to raise financing for those projects. We are in the process of fundraising. To call us an independent distributor is a bit limiting because we are not just distributors. Over time, we want to build an integrated film business.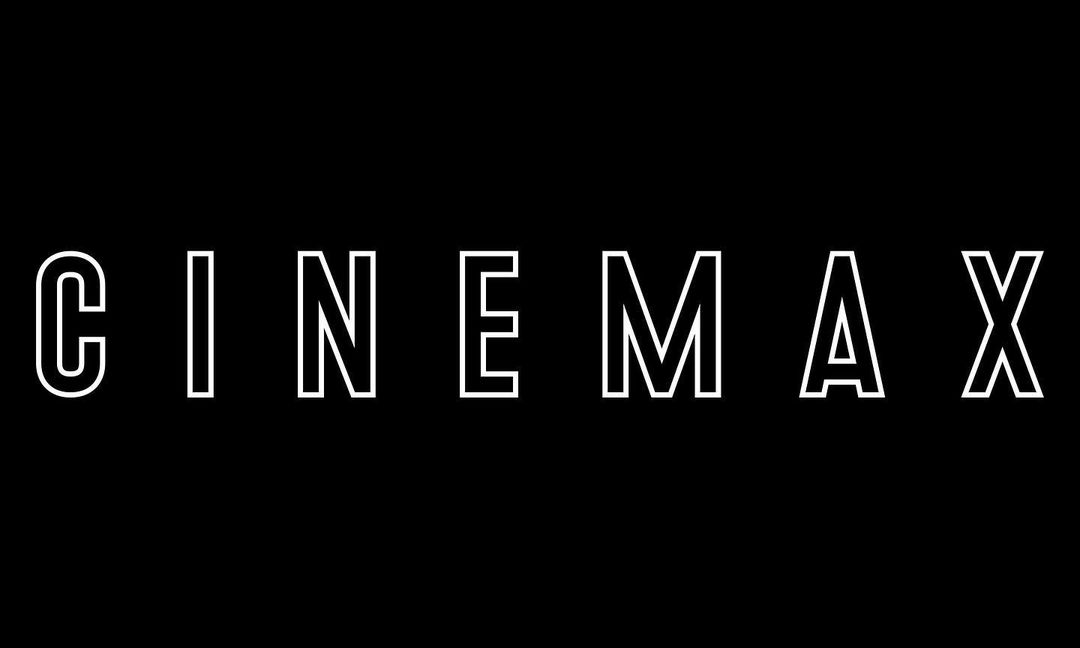 You had a great run, Can you kindly share why you exit Genesis to start Cinemax?
I've enjoyed the journey with Genesis, but I think I wanted to do a bit more on the content side and focus more on distribution. I also have a lot of crazy ideas that I want to execute on my own lol.
I was at Genesis for ten years and it was interesting. I appreciate the Owner & Leadership of Genesis for giving me the opportunity and the platform. I always say that the entry of Genesis into the film business was very pivotal for the industry. At the time we had Silverbird & Numetro from South Africa. Genesis opened the door for many cinemas to emerge and catalyzed industry growth.
I am looking forward to the next couple of decades with Cinemax, working with great partners and collaborators.
Was Brotherhood a precursor to you making this big decision to start Cinemax ?
I knew I was going to start Cinemax at the time we were doing Brotherhood.
I think Brotherhood just helped me to explore some of the market assumptions I instinctively knew would work. I'm glad the producer took what seemed to be a gamble at the time when most producers were going to FilmOne. I'm glad that it worked out.
Now that you're starting your own vehicle and trying to invest in some sub-sectors of the business, what are the lessons you've taken from your building a conglomerate like Genesis and you're now using it for your own company?
One of the things is that it's good to have good relationships and strong networks across sectors, whether it's filmmakers, financers, investors, banks, producers, cinemas, other distributors, or the industry as a whole, locally and globally. It's important to have that network.
My business experience will help a lot. I've also worked in the finance sector before Genesis. These are the things that helped me hit the ground running in Genesis.
My love for film I think is also extremely important, probably the most important.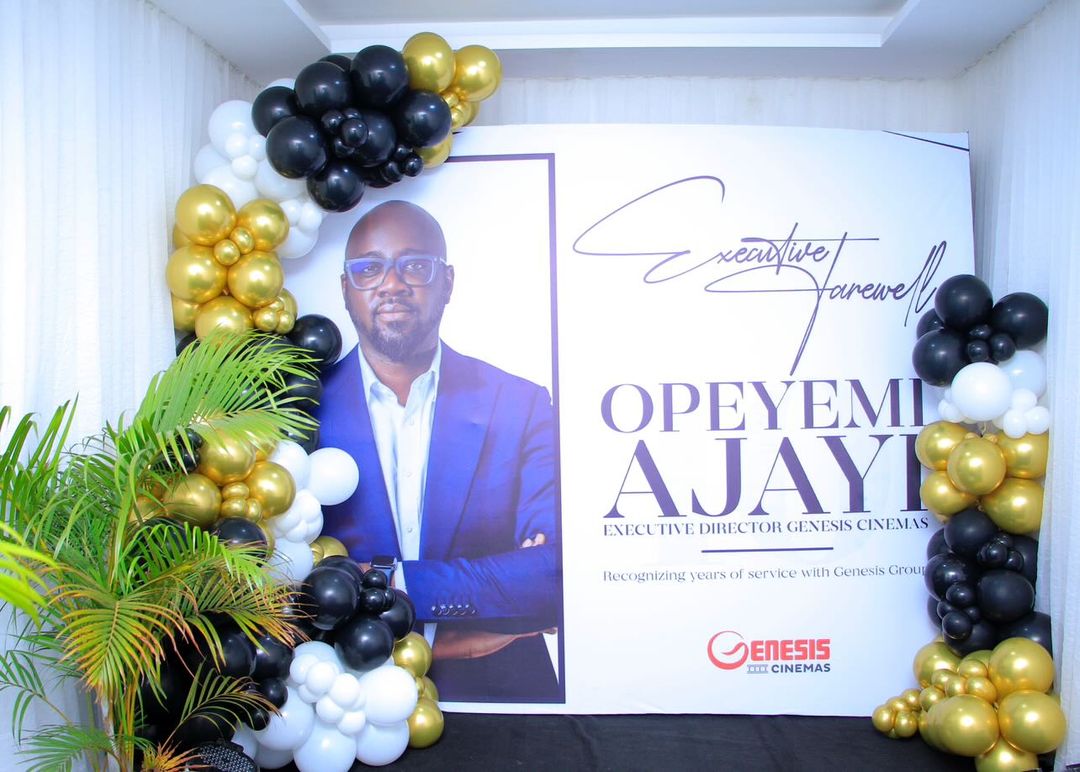 We are heading into the Nollywood era where you're only as hot based on how good your content is. In the long run, do you think that as an industry, we should push to evolve into a much direct-to-consumer model or for now it's just selling to distributors that will sell to consumers?
I think both will continue. I think distributors will continue to play an important role in navigating. That happens everywhere in the world, even in the most developed markets.
But I think that leading producers who are able to distinguish themselves will be able to strike deals directly. Striking these deals directly doesn't mean the absence of distributors.
There's still a lot of legal, admin & negotiation work that needs to be done, but I think both will continue to exist in the market. What distributors also need to do more is invest in content. This is what we'd be doing at Cinemax. This is what I think will continue to happen in the market.
What should we be expecting from Cinemax this year? Do you have titles going to the box office and/or titles going to streamers?
We have titles coming to the box office. We're likely going to be in the cinemas in April, but in the month of February, we will start to make some of the announcements. We have some projects going directly to streaming. So, I think it's a bit too early to announce the specific projects, but we have a very exciting line-up for the year. I think the market and industry will be better for it. Hopefully, we will achieve the success we set out to achieve.
Potentially, from the month of April, we should have our first cinema release.
If you were not doing the business of film or distribution, what would you likely be doing?
It'll be in private equity. I did a bit of that before coming into the entertainment business and that has helped me in terms of the film business. But I thoroughly enjoy the film space.
What do you do for fun if you're not working?
I don't know, really, I go to parties/events when I get invited. To be honest, I'm a bit of a workaholic.
This was a great conversation, thank you for your time and openness.
Thanks, Shock.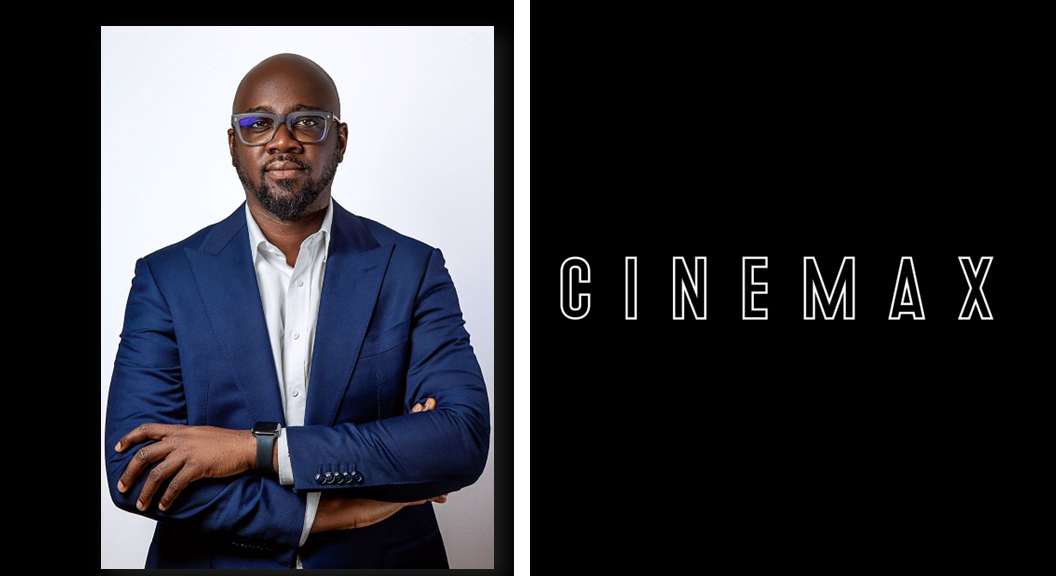 Thanks for Reading
Read Nollywood news that matters and understand key business insights to be a smarter industry professional.
Follow @shockng on Twitter now