The Story ⚡
Son of mercy movie has earned close to N8 Million in its current course of theatrical exhibition that began 31 days ago.
What's curious is that the revenue generated came forth from less 15 cinema locations with 75% of the earnings generated from a non-Lagos market.
Tell Me More
The feature film directed by Amen Imasuen follows the story of Efe, a young man growing up, scared of poverty. He stole his father's pension money to travel abroad and was duped along the way. Now he must not return home except he makes it.
Originally the feature was meant to debut in June but COVID 19 pandemic disrupted the date – hence a theatrical shift to December 11th 2020 was planned.
The feature shot on location in benin stars Alex Ekubo, Kelvin Ikeduba, linda Osifo, Gregory Ogufua as well as new acts from the ancient city.
Niche distribution
The average number of locations theatrical titles get when their box office debut begins is around 21 – 61.
Son of Mercy got showtime deals way less than that.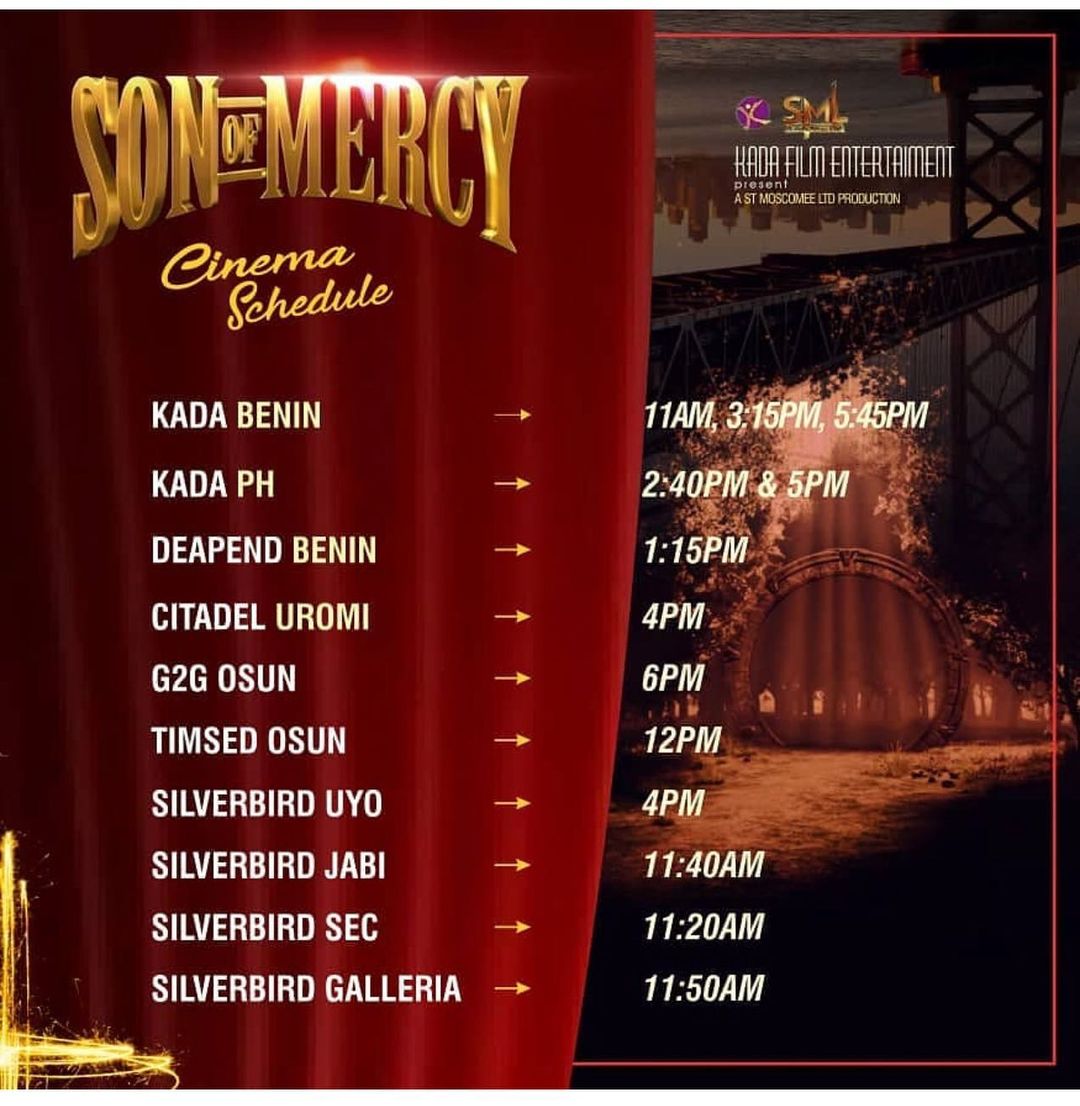 Kada Entertainment, a cinema operator based in Benin handled distribution and this will be the first time the independent cinema operator is dipping its feet into the distribution politics pool.
On a norm, the cinema company gets its titles from a larger chain distributor which it then splits revenue gains with,
This revenue method might no longer be appealing as it has now ventured into this new model of agreement.
Kada Entertainment is founded by Trevor Pillay. He currently owns 2 cinema sites that has 8 big screens which combines to a total of 904 movie seats.
From the above graphics, you can clearly see how he fully dedicated primetime showtimes to its in house produced film.
Out of the other 8 cinema sites, only one screening location was in Lagos that has the biggest box office market. other locations include Osun, Uyo and Abuja.
A close look at showtimes, one can clearly see how distribution politics operates at scale and shouldn't be taken lightly.
A Reduced Net, but worthy Gains.
More than 15 box office titles were jostling for showtimes during the Son of Mercy debut.
On December 4th and 11th alone, seven fresh titles from Lagos based film studios were injected into the theatrical window.
Below is the 7 day revenue report + the number of locations they screened.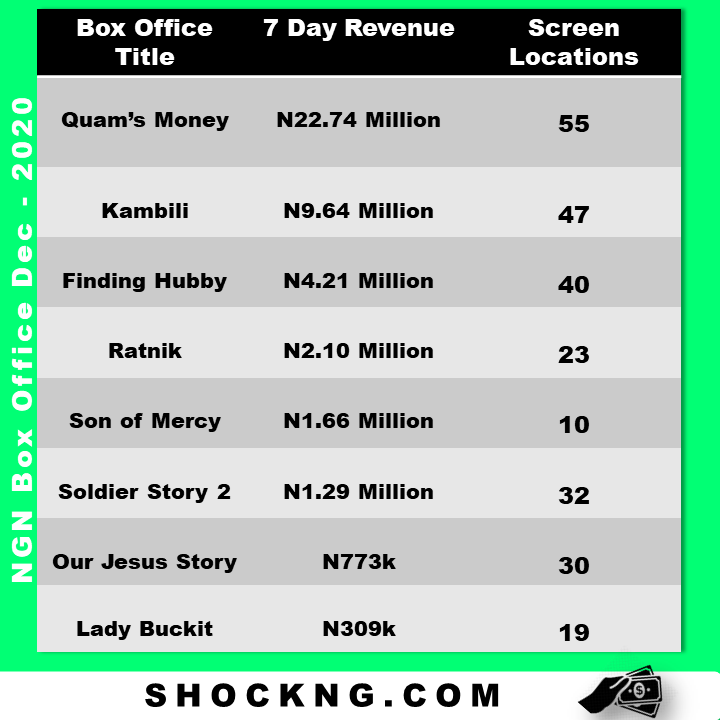 The lowest figures as gathered from cean is the Nigerian Animation title Lady buckit and the Moptley Monster with a revenue of N309,000 in its first 7 days.
The highest revenue gain goes to Quam's Money that cume N22.74 Million from Dec 11th through 17th 2020.
At this point you must have noticed the that the film product with the lowest number screens is in fact not the title with the lowest revenue gain.
That title with the lowest number of screens is Son of Mercy.
However, the Strategic Alliance with Kada enabled the film revenue to beat out other picture with more screens except "Finding Hubby, Kambili and Quam's Money.
31 Days Later
After a 5 week theatrical run, here is how the revenue numbers progressed at the box office.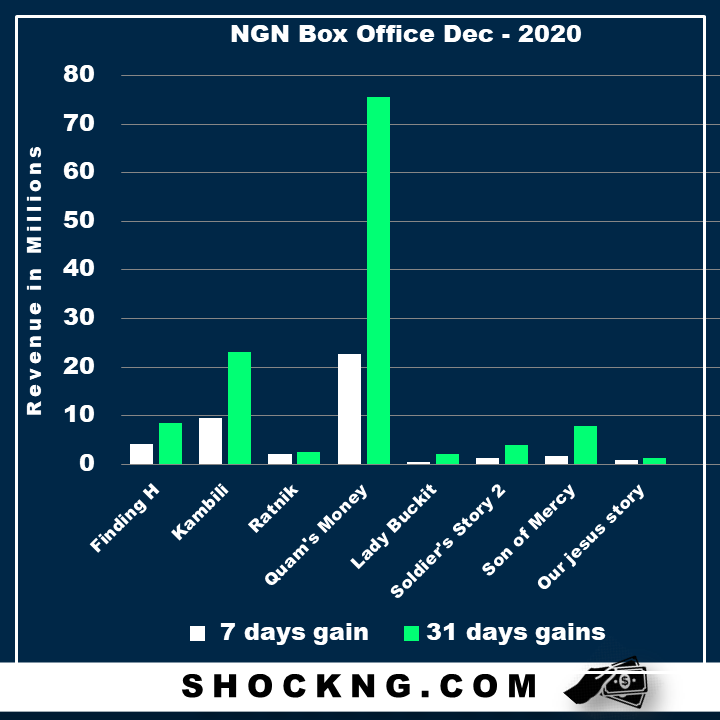 The above depicts that the niche theatrical run of son of mercy was not a detriment to its revenue numbers.
Quite the opposite as the other wider net of distributed pictures in competition with each other proofed useless to boost ticket sales.
More cinemas are being built in states outside Lagos and one wonders if this approach + experimentation in making films for targeted demographics with a reduced budget that can yield decent ROI's is a viable alternative.
Niching down on distribution and segmenting movie markets is how sub regional dvd kingpins ran their joints.
They segmented the movie market, got a grip of what "talent" the market responded to and knew where to concentrate their energy on.
This is very similar to what the film executives behind Son of Mercy did.
So Far, the feature title has been able to generate N7.92 Million.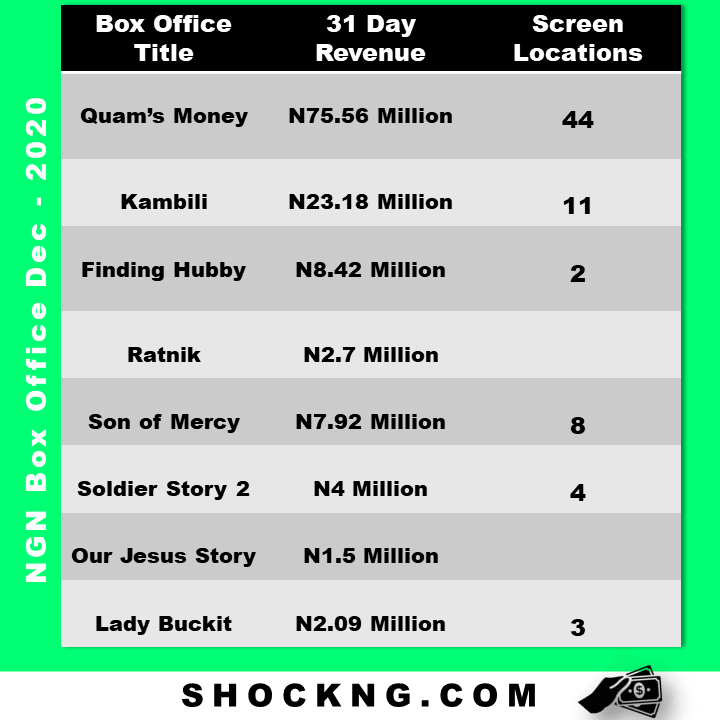 The Hybrid V Indie film Model
The hybrid model is a situation a cinema operator co-finances a feature film, holds majority of rights and makes money from it using its established distribution infrastructure.
This is the inverse of the indie film model where the cinema operator doesn't own rights to the film but rather just takes its agreed revenue cut if a theatrical distribution deal with the filmmaker is agreed upon.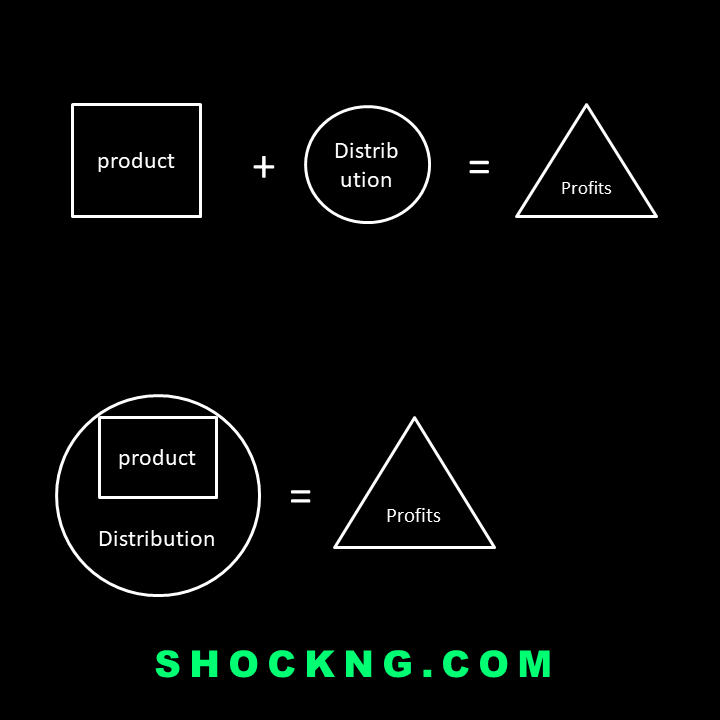 Kada and the director of son of mercy Amen Imasuen seems to have entered this sort of arrangement – and it is not the first kind.
What happens Next?
Nigeria is the biggest movie market in sub-Sahara Africa however foreign titles still dominate the big screens than domestic produced films in terms of revenue and IP franchise.
With the evolution of this hybrid business model, perhaps more box office films produced with intent to serve a targeted demographics and locale may turn this ratio around.
Though the hybrid model has its pro's and con's, this seems to be the direction the emerging exhibition market is headed.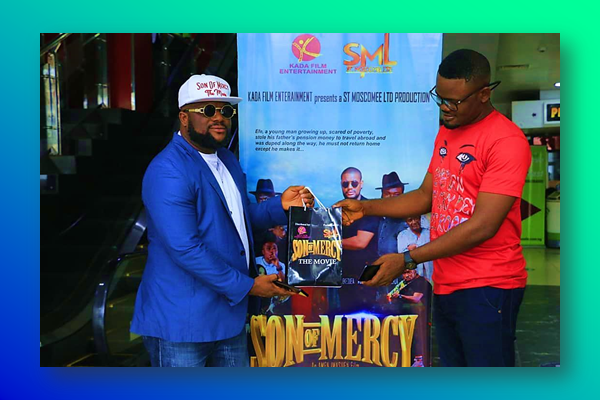 Thank you for reading
Shockng.com Covers the Business of Film and the Biggest movies that screen in Sub Saharan Africa.
Let's be Friends on Twitter @Shock NG