The Story ⚡
One of the distribution routes that many films produced take to reach their audience is the box office. Averagely, the Nigerian box office generates more than N3 billion annually.
Our guest on this post, Joy Odiete, has been in the film distribution game for more than a decade. She is one of the pioneers of the Nigerian box office and is one of the film executives that has helped build the cinema culture in West Africa.
In this exclusive interview, Joy shares much to understand, the history of film distribution in Nigeria and valuable insights from being in the business of the big screens.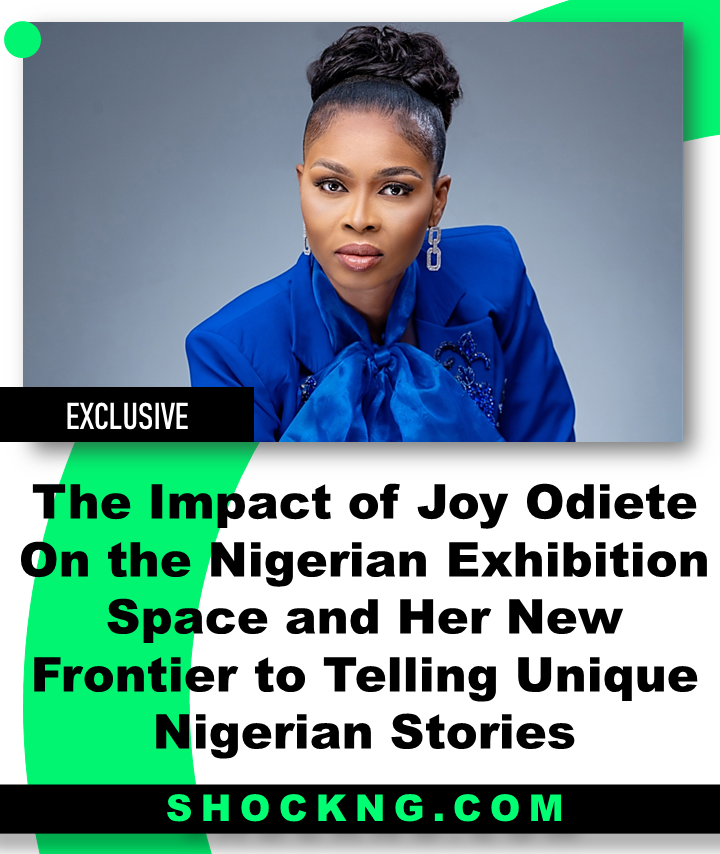 The history of Blue Pictures first as a distribution company
It's a long history. I don't think I would have survived this without God. I ventured into the entertainment space through Nu Metro, a South African-based entertainment company that was established in Nigeria in 2004.
I had just graduated and was unable to go for the national youth service. Looking at it in hindsight, it was like a divine design because I wouldn't understand why I will miss NYSC twice.
In order to avoid being idle, I decided to start working. I started off as a contract staff at Nu Metro. They had two cinemas, and that was as far back as 2004. Those were the two cinemas in existence at that time. I was working in the New Music store, and I was fortunate to have been trained by the South African staff.
Eventually, I moved to the film distribution side of the business. We used to distribute content for Warner Brothers, Disney, Fox, and a Bollywood studio (now called Zeeworld). I handled four major studios as head of Admin under Nu Metro Film Distribution.
The cinemas we were servicing at that time were Nu Metro Cinemas and Silverbird Cinemas. They distributed all the Harry Potter franchise, the first Avatar, and everything that had to do with Disney for ten years back to back. When Genesis was starting out, there was an issue with Nu Metro. They had to sell their cinema arm, so they sold it to Genesis and that's how they came into the market.
All these players you see today, I saw them one after the other come into the market. I worked with them on the first film they ever put in their cinema.
The beginning of Blue Pictures as a production company
I registered Blue Pictures in 2011 and started working on film rights contracts. While the cinema arm of Nu Metro was shut down in Nigeria and some locations sold out to Genesis and Silverbird, the film distribution arm continued to exist. That's where I came in. I continued to distribute all the Warner Bros. and Disney products because their contract hadn't expired. Notwithstanding, Nu Metro was still in operation in South Africa at the time. After the expiration of their theatrical contracts with Warner Bros. and Disney, the studios moved to another player based in East Africa called Crimson Multimedia. They came into the market and won the bid.
Crimson reached out to us to partner with them as their West African partners and we embarked on the journey for about nine years until Covid happened and I couldn't continue due to financial constraints.
Before Covid, I distributed Black Panther, then I decided to do something with a local and international outlook. So I ventured into the movie "Gone". It was shot in Lagos and the US.
At the time, I didn't know what my financial expenses were. I was shocked. It took a lot of money, between N30 to 50 million to produce a good film. It was a partnership with the director, Daniel Ademilokan, who helped tremendously.
The New Frontier to tell better stories
Blue Pictures is a beneficiary of the CBN intervention fund. We opened our first cinema location and launched Gone, which was our first production.
We ventured into this space for us to tell our stories better. For us at Blue Pictures, we tell our stories and get involved in the creative part.
From casting to location, to having a detailed conversation between characters. We are that involved in our movies.
One other important thing to note is how the story must be able to cross over and resonate with the global market. We are on a mission to change the way Nigerian stories are being told.
I think our biggest challenge in the industry is the way stories are being told. Because of my distribution experience, I know that a film can go flat because of the story. You can have all the cast in a movie but if you don't have a good story, it will fall flat.
The Nigerian audience is now particular about the kind of story you tell. You can't just feed them anything. I'm also not your regular storyteller. Having worked in the distribution space, I have an edge in understanding the consumer far better than someone who is just navigating the space. Our slate in the next five years will be the new frontier.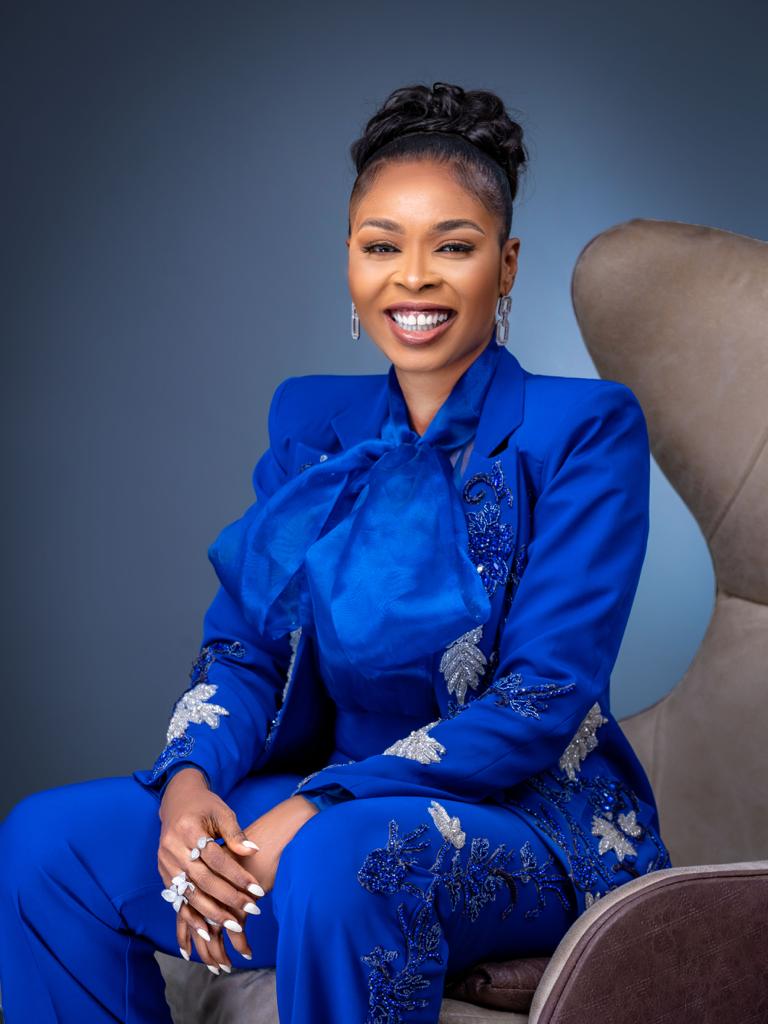 You have the highest record for distributing Black Panther. Why do you think that record is yet to be broken?
We didn't have many cinemas as we do now but no distribution company has been able to break that metric. There are lots of elements that worked for Black Panther that year.
It was the most celebrated black history movie. Celebrities all over the world celebrated the first black superhero movie. It was the international noise that built local demand. We got people coming from everywhere to see the movie. It might take decades to see that kind of crowd again.
It was more of the celebration of the first black superhero movie. For me, Chadwick was exceptional (may his soul continue to rest in peace). He embodied his role. I think that also added to the box office numbers here in Nigeria.
What are your thoughts as regards the ROI of movies that go to the big screen?
I've looked at the figures coming out from a film having a cinema run.
No matter how much the gross amount is made in ticket sales, you only walk away with 33% at the end of the day.
From this, the evil of double taxation becomes obvious. From a N1000 ticket sale, a producer only walks home with N355.
his could be corrected if the N45 Withholding Tax alone is retained.
If N100 Taxes, comprising N50 VAT and N50 Entertainment Tax are added to the producers' take-home, that leaves them with N455 at the end of the day which instantly boosts ROI.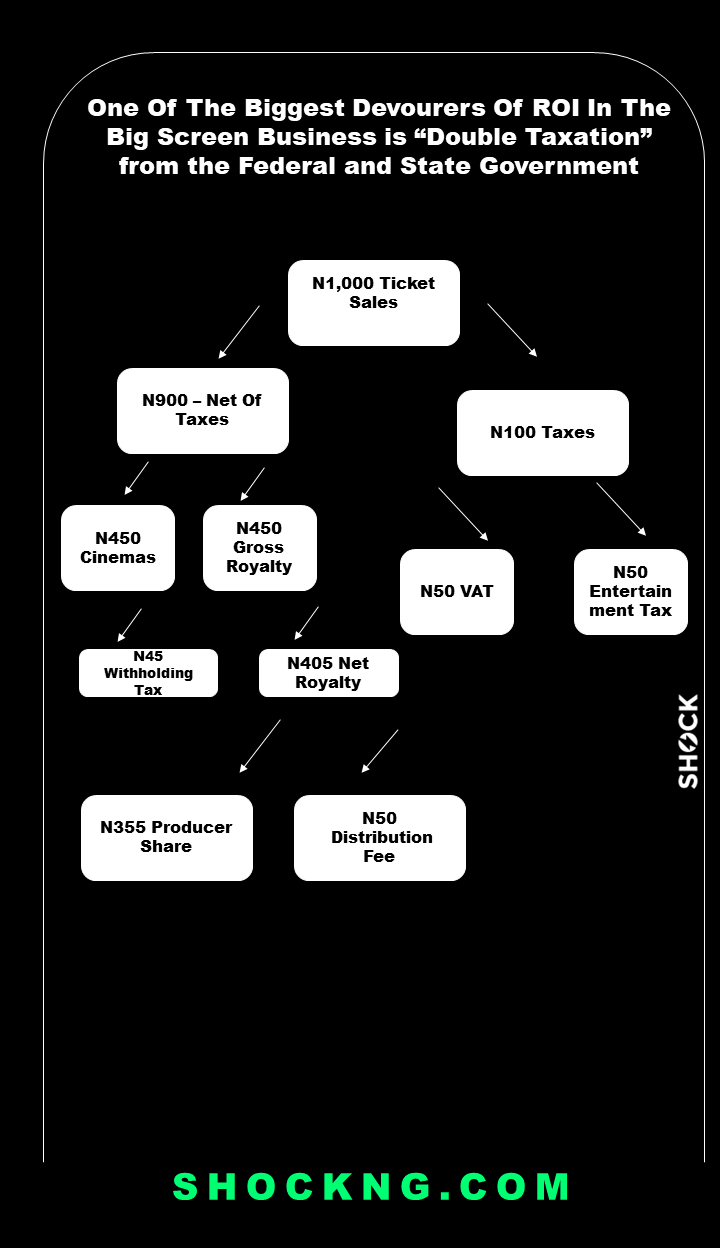 The clever thing that you can do is to minimize the production budget so that when you go to the cinema you are able to maximize profit. Even if it's marginal, you can recover the cost of production.
In the Nigerian film environment, there are factors that are within your control and out of your control. I'll use Gone as an example. When you bring such a great movie with all the elements to the screen, you'll hear exhibitors saying "there's no space". Then you realise that the number of screens you get in reality doesn't match what you need to just break even.
Gone wasn't given a chance to compete because there was a film from the other end that was being pushed to the market. These are the realities at the box office and happen a lot to film producers.
Films aren't given the same fair chance. You can go to the box office metrics and check for yourself. Certain movies are the only ones that strive at the box office.
Until a time comes when movies are given a fair chance to compete with themselves without human politics, we'll continue to have this issue. You won't get enough return on investment for many reasons out of your control.
How do we solve the challenge of this? Should there be sanctions or policies? Who do we involve? What role do you think the government plays in all of this?
We have the Cinema Exhibitors Association of Nigeria which is supposed to call its members to order, especially as regards content that is meant to get to the cinema but is not able to because of lack of screen time.
There was a time CEAN was clamouring that producers should not go directly to streaming but explore the cinema first which is the first distribution window. But when producers come to the cinema, how are their products treated?
is it only the films by notable producers that should have access to sufficient screen time to guarantee ROI?
Every quality production befitting of the big screen should be given a chance.
Democratize the content and remove every human element to allow for a level playing field where every production can thrive, not only productions where the distributors have personal interests.
It's only fair so that the industry can move forward.
They should open their doors. That's why they established their cinemas in the first place.
I have been speaking with the president of AMP (Association of Movie Producers), and I think in the next coming weeks we will be engaging major stakeholders with a view to resolving what we have as the human elements and see if we can have a common ground on policies so that we can have a way forward.
As regards the government's part in all of this, I can say that the government is not helping us at all with these multiple taxes we are facing. In my opinion, taxation is a major problem we have to contend with. For instance, the exhibition space is crippled by double taxation that is killing our business.
The government doesn't really understand our industry. If they do, they will know where to come in. Coming in is not just about giving intervention funds because if you give funds and the business that receives it is not able to find an enabling environment, it will still fail at the end of the day.
I'm more particular about taxation because I know how these things are as I now have a cinema. Then there are radio and TV taxes that we pay each year under the audio-visual tax that I have to pay.
It's compulsory. We can't do anything about it because if we don't pay our cinemas will be shut down. It's not fair to exhibitors and producers.
In terms of P&A, whenever a distributor has accepted to distribute a film, a P&A budget should be brought on, not by the producer but by the film distributor in order to push. However, most producers bring their films after production. What do you think?
First of all, every production should have a budget for marketing and publicity. It should be part of your production budget. A film should be treated as a product because it's a product. So, when you're producing a movie, you should budget for marketing.
From your pre-production stage, you must carry your distributor along.
What's your thought on the good side of what streaming investment would do for the industry? Also, how do you advise producers to negotiate licensing fees?
I think one of the good sides of what streaming investment will do for the industry is that it helps filmmakers monetize their products. Having foreign investment/streaming platforms will help to quickly recover the investment.
In a market, you have directors, producers, and distributors. The directors are on the creative side of the market, while the producers are the ones who work with distributors to monetize the product.
You may not have a director that's knowledgeable in the film business, hence the need for the producers to work on the business side of the film to ensure that negotiations are being done properly. Producers must work with their entertainment lawyers and trust the distributors to those they give their content.
In terms of understanding the movie to take to cinemas and what the audience wants, what do you think the Nigerian audience wants? What will they pay to watch on the big screen?
I think the Nigerian audience loves movies that are reflective of their personal values like religion and morals. You have to touch on the core moral values and what Nigerian culture has accepted.
I would say you need a lot of experience, observation, and listening to do.
But in all, every Nigerian will pay good money to watch a compelling story.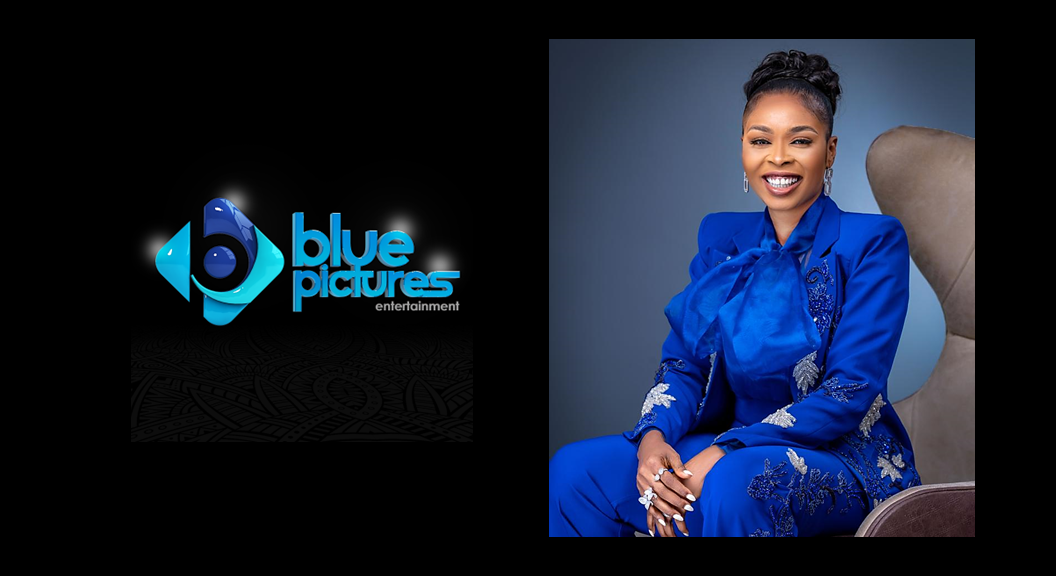 Tell us about your new projects and the directors you're working with
Well, there's a sequel to Gone with Daniel Adenimokan returning with a co-director soon to be revealed. Filming will begin in the first quarter of next year. We also have two co-productions signed with Obi Emelonye, the director of our new movie—Money Miss Road.
We are working with the best. We have an ongoing conversation with Sozo Films, founded by Chris Odeh and Ramsey Nouah. We also have Seyi Babatope, Kayode Kasum, Asurf Oluseyi feature films in the works.
How did you come up with the title Money Miss Road? What's the story about and how does it resonate with society?
The story isn't mine. It's a collaboration with The Nollywood Factory. It's Obi's story, written and directed by him. I do have some creative input in it.
It tells the story of two friends and their luck in getting money.
Summary
Having dominated the distribution space successfully for nearly two decades, Blue Pictures now ventures into the production space with its debut title, Gone, which was set in Nigeria and the US. Blue Pictures is big on the kind of stories that are told on the screen. This is why it has transitioned from being a distribution company to also producing its own stories.
The solid foundation of the founder of Blue Pictures in film distribution is one that cannot be discarded. With a background experience working for a distribution company, Joy later started Blue Pictures; a decision which has proven not to be an erratic one.
On the human elements side of film distribution, Joy proposes that films should be given equal ground to compete at the box office. No title or producer should be rated above another. Producers also need to understand that distribution should be well budgeted for in their production journey.
To make the film production and distribution business a blessing rather than a burden for exhibitors and producers, Joy calls on the government to look into taxation. For her, taxation is one major problem the big screen business battles constantly.
With a gaze set on bringing its own narrations to the screen and production partnerships sealed, we anticipate the type of stories that Blue Pictures will be bringing to the screen and the impact these stories will have on the Nigerian cinema space and the global outlook of Nollywood.
This is a Shock Exclusive, Thank you for reading
Shockng.com Covers the Business of Film/TV and the Biggest Creators in Sub-Saharan Africa.
Let's be Friends on Instagram @shockng