The Story ⚡
Movie posters from Nollywood can be better shares Tomi Wale and in his effort on making this point known, he shares his process of redesigning the "Hey You" posters that went viral.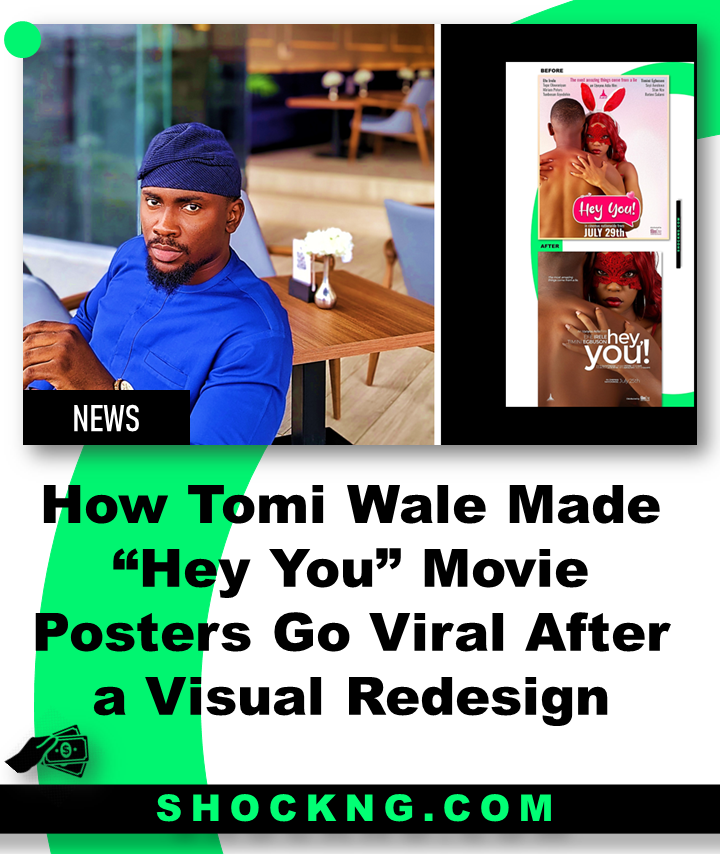 Watch Full Clip Here
Tell Me More
if you're on a bike and the bike is on top speed and you roll past the poster you should be able to get something from it that could actually make you come back to it right.
Now one of the things we also do is research. So that night we just went on Google and pulled up rom-com Hollywood movies and then we saw certain things such as the use of white space and
a certain type of font named sans-serif font that looked like it was Monserrat.
The picture alone speaks volumes as it evokes an appeal and stirs emotions. so if we have the picture do the talking, then just a simple text to show the title and finally the white space to just make it more structured and that was it.
See the Before and After final designs below.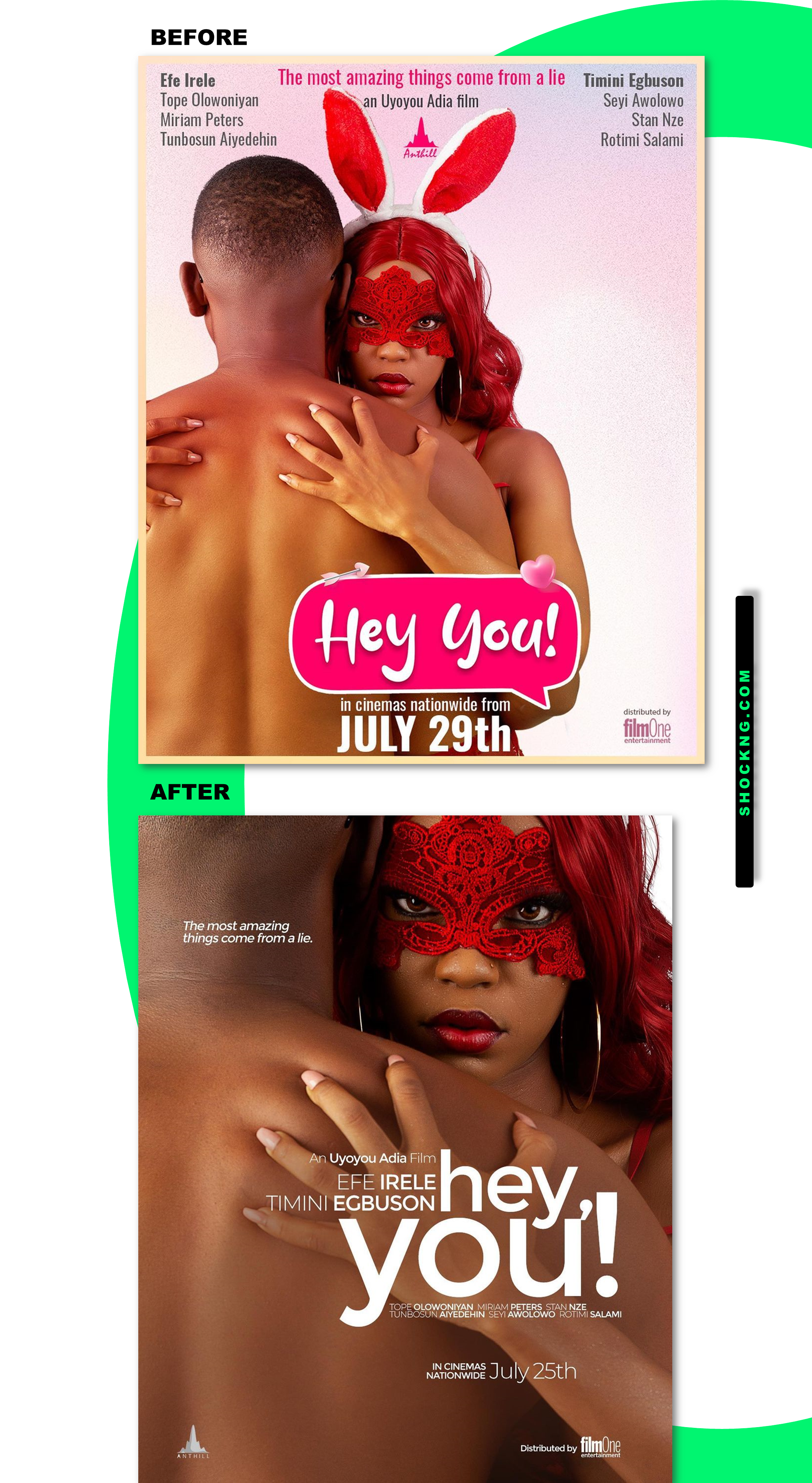 This is a Shock Exclusive, Thank you for reading
Shockng.com Covers the Business of Film/TV and the Biggest Creators in Sub-Saharan Africa.
Let's be Friends on Instagram @shockng