The Story ⚡
In 1975, Wole Soyinka published the critically acclaimed novel "Death and the king's horseman" – 47 years later, the big screen adaptation would have a world premiere at TIFF 2022.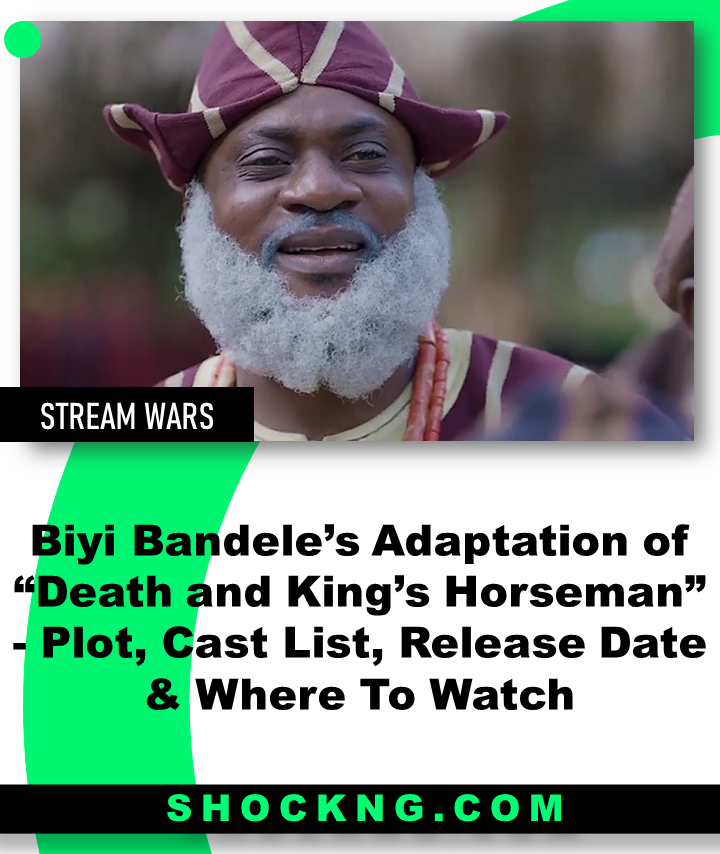 Tell Me More
Produced by Mo Abudu's EbonyLife Films and Netflix, the film is based on real-life events in Nigeria in 1943, and set in the Oyo Empire, in which the King's horseman, Elesin Oba, must commit ritual suicide to follow his deceased king into the afterlife. However, his best intentions are derailed by his sexual desires, which leads to catastrophic consequences and ends in a deadly clash with the British rulers of the day.
The horseman is unable to fulfil his ultimate commitment to the king, leaving his spirit to roam the earth, spelling doom for the land and its people.
The film is based on the stage play "Death and the King's Horseman," which was written by Wole Soyinka, who won Africa's first Nobel Prize for Literature in 1986. It is the first of Soyinka's works to be made into a feature film.
The screen adaptation was written and directed by Biyi Bandele. The film stars Odunlade Adekola as Elesin Oba, Shaffy Bello as Iyaloja, and acclaimed musician Olawale 'Brymo' Olofooro as the Praise Singer, making his screen debut. They are joined by Deyemi Okanlawon, Omowunmi Dada, and veteran actors, Jide Kosoko and Kevin Ushi.
Also featured are Jenny Stead and Mark Elderkin as Jane and Simon Pilkings, Langley Kirkwood, and a special appearance by acting legend Taiwo Ajai-Lycett and Ajoke Silva.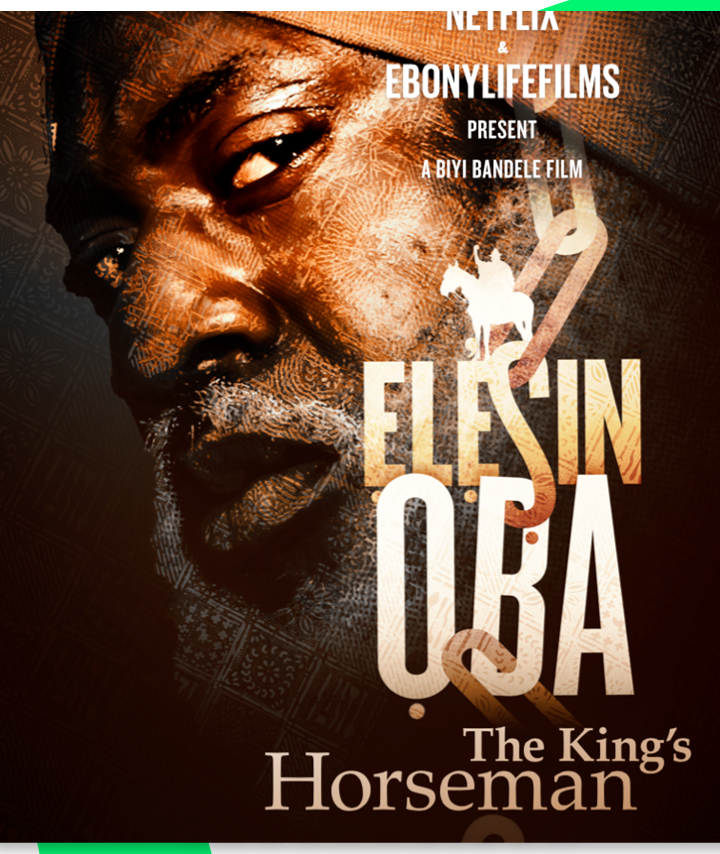 Release Date
Netflix's historical drama "Elesin Oba, The King's Horseman," will become the first Yoruba-language film to premiere at the Toronto International Film Festival and is dated September 8–18 2022.
This Nigerian Historic Epic 'Elesin Oba' will Become the First Yoruba-Language Movie to Premiere at TIFF.
No Confirmation from Netflix on when the title will begin streaming.
Full Cast List
Odunlade Adekola – Elesin
Shaffy Bello – Iyaloja
Olawale Brymo – Olohun Iyo (Praise Singer)
Deyemi Okolawon – Olunde
Jide Kosoko – Sergent Amusa
Omowunmi Dada – Bride
Ajoke Silva – Madam Bola
Taiwo Lyceet – Madam Taiwo
Mark Elderkin – Simon
Genny Stead – Jane
Langley Kirkwood – Resident
Fares Boulos – Aide de Camp
Kelvin Ushi – Joseph
Drikus Volschenk – The Prince
In Summary
Death and The King's Horseman was first premiered on stage at the then the University of Ife (now Obafemi Awolowo University) on the 1st of March, 1975.
In the past years, the play has been staged in different theatres across the world with different stage directors and cast giving their interpretations of the story. 47 years after its stage debut, the classic is set for screen debut and readers of the title are eager to see what interpretation the director and the cast will also give in this adaptation.
Thank you for reading
Shockng.com Covers the Business of Film/TV and the Biggest Creators in Sub-Saharan Africa.
Let's be Friends on Instagram @shockng