Thumbnails are much more important than you think.
They serve as the first impression for many viewers offering a tiny glimpse into what the movie or tv show has to offer
Netflix has over a thousand movie titles with new additions every month that tends to overwhelm subscribers.
This directly means movie title have a 10-sec window to entice a viewer. if it doesn't, off they go to other available and inviting options
Here is a list of 10 Nollywood thumbnails that we found inviting on Netflix
In no particular order
Up North
Banky w is the poster boy for this film title as he looks up to the sky obviously with his mobile device
This warm and very optimistic smile is more than enough to tell viewers to stream the film
Phone Swap
Nse Nkpe Etim is very happy and laughing joyfully about something on the phone.
This gives the impression that the story will be fun and interesting to watch. yes it's works
Fifty
A dark hunky man is seen on the bed with Iretiola Doyle whose eyes are filled with pleasure
This image taps into the sex psyche of the viewer and before they carry their eyes away they would want to find out more about this interesting scene
Lionheart
When two Nollywood veterans are standing in a power pose then you know something is about to go down
A particular feeling is tapped into from this thumbnail as Pete Edochie wears on his head a red chieftaincy cap – a huge sense of cultural appropriation
Genevieve Nnaji dark green dress also scores solid points for appeal
My wife and i
A couple is looking at us but we know something is wrong. They know too and you can sense it on their faces
Dresses are swapped and the faces are well known
The image works. Finding out what really happened would be the priority of subscribers.
King of Boys
Nollywood Star Adesuwa Etomi is draped in a monotone color that sweeps over her hair and skin
The serious look with the odd meaning of the title scores solid points for curiosity
Kasala
Total Chaos. A couple of Young boys are being bullied in the setting of a lower class neighborhood but the well fonted graphic "kasala" set in a clear blue skies background is what really catches the attention
Isoken
In the most beautiful way the thumbnail uses the African fashion and glam style that is rarely seen.
The yellow background can put you off depending on the subscribers mood but the font Isoken helps out the situation that makes it welcoming
The Arbitration
A female lead is about to lit a cigar in a purple hazy background. Her earrings and much a do African hair hits the perfect angle of display.
This absolutely drags our attention and we have to find out more about this character
Iyore
African values all the way. Rita Dominic is adorned in full traditional attire. The background is poorly done with other characters mushed in down below but ignore the Benin empire at your peril
It's a perfect guilt trip wire.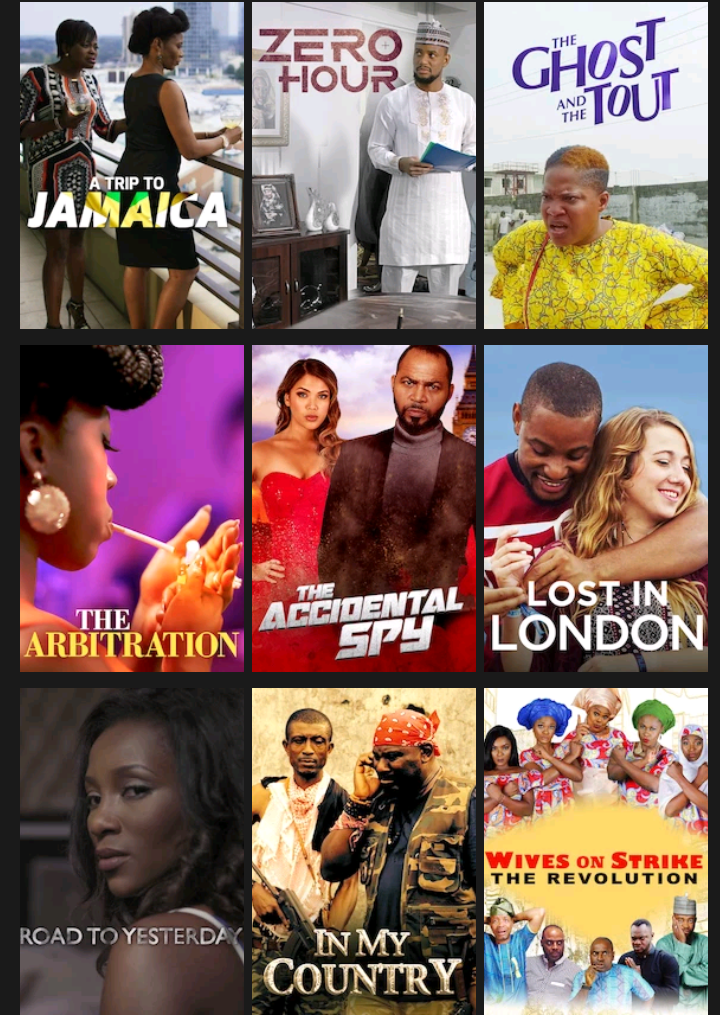 Thank you for reading this post
You can share your thoughts about this post on twiiter @shockng and sure we would respond