The Story ⚡
Last week, Dr strange sequel opened to a powerful 3-digit opening here in Nigeria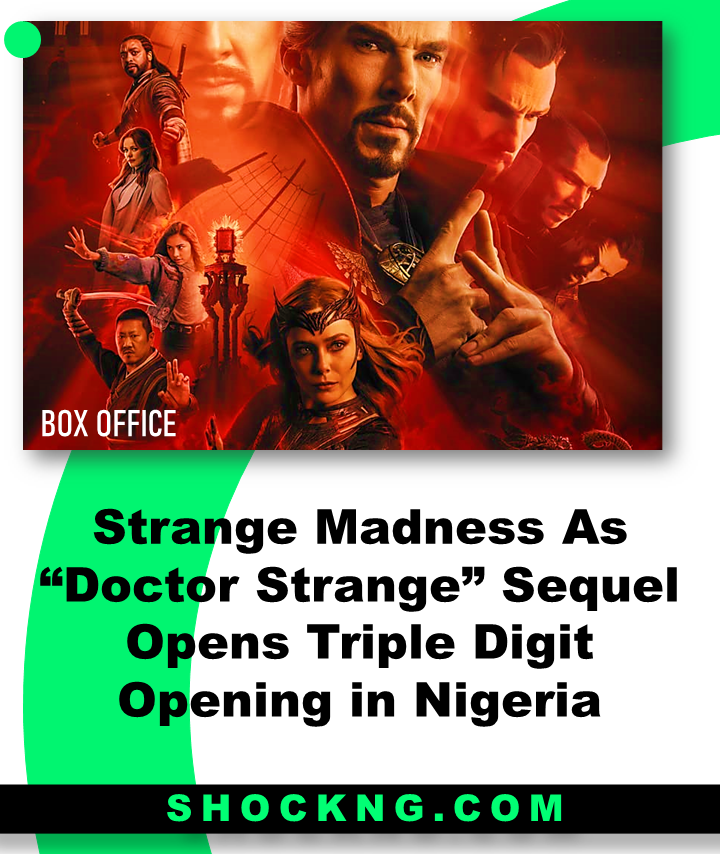 Tell Me More
Following its debut on the 6th of May, 2022, Doctor Strange In The Multiverse of Madness is enjoying an insane drive at the box office. In 3 days, the title pulled a N126 million demand ticket sales and then went ahead to flash close to N200M
As though on the quest to upturn its previous Marvel's flicks, the title has hit its target market hard to take a spot at the top in 2022 and it is fascinating to see.
Box Office
The Disney/Marvel instalment, directed by Sam Raimi, was able to set an enthralling record as it soars above expectation to make an impressive 127.28 million in its opening weekend.
Starting off on a highly promising point, Strange Doctor has so far made over 171.46 million, just in its opening week.
These are groundbreaking 2022 figures in the box office market, especially in a period where the economy is static and inflation is on the rise.
This is to show how the Nigerian audience is so intrigued by Marvel productions all engineered by Kevin Feige with ticket sales hovering around N4,000 – 6000 in most locations not even slowing them down.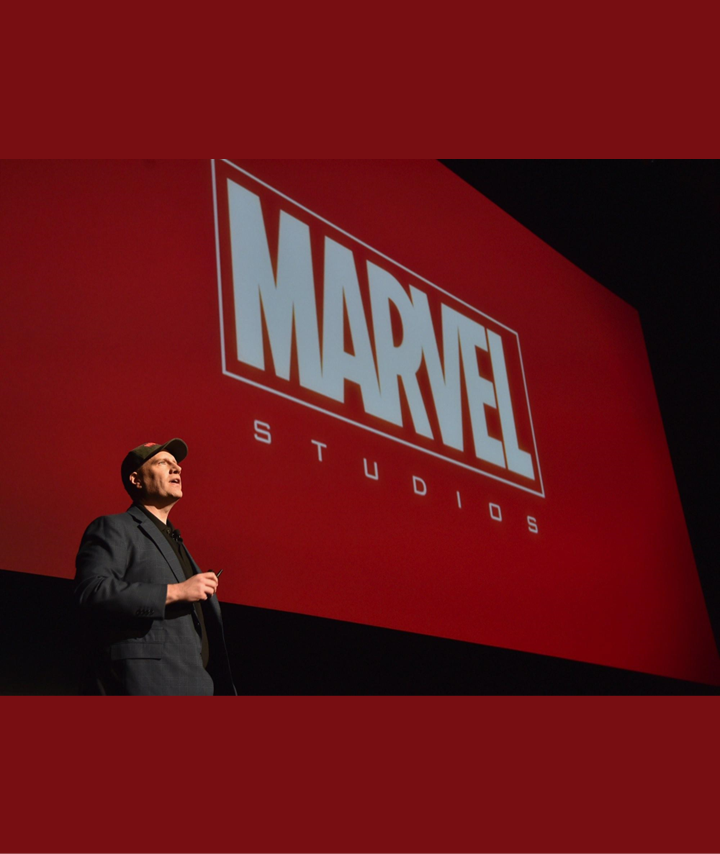 Globally, the Benedict Cumberbatch and Elizabeth Olsen-starred picture is pulling its weight. As of the writing of this report, the flick is the second biggest box office smash of the pandemic era and has now passed half a billion dollars ($500 Million)
Top 5 Earners Between 6th and 12th of May 2022
Here is an analysis of how moviegoers spent in cinemas after the Workers' Day and Eid al-Fitr holidays.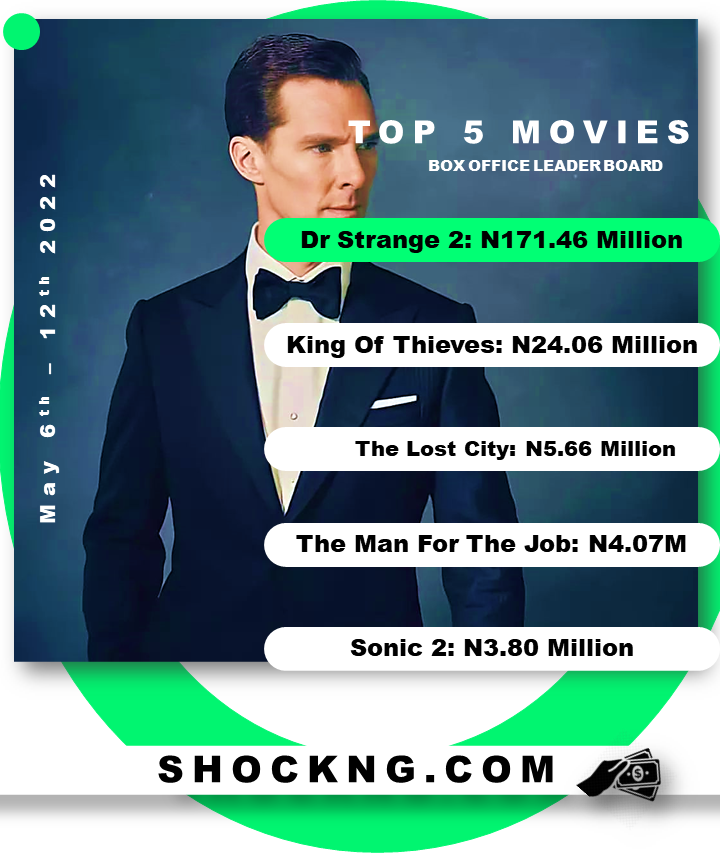 Taking the fifth spot is Sonic The Hedgehog 2, directed by Jeff Fowler and distributed by Silverbird. With a last week gross of 3.22 million, the animated IP title now has a cume revenue of N106.27 million after its release five weeks ago.
The Man for The Job, directed by Niyi Akinmolayan, ranks fourth. It made a weekend gross of N2.41 million and less than N5 million for its 7 day. This is now past two weeks ago with the film shown in 58 locations and cume figures stay an unimpressive N14.67 million as it seems to struggle to find its target audience.
The Adventure/Action film directed by the duo of Adam Nee and Aaron Nee, The Lost City, takes the third position. The film, which has been in the cinema for the past 3 weeks, made a ticket sale of N5.66 million and a flash cume of N44.35 million.
The epic film, King of Thieves, jointly produced by Anthill Studios and Euphoria 360, comes second on the chart with 24.06 million. After being released 5 weeks ago, it has made an impressive N257.14 million. How fascinating it is to see an indigenous film do well on the board!
Topping the list with a three-digit figure cume revenue of 182.37 million is Doctor Strange in The Multiverse of Madness.
This is coming in its first week of debut, having made an overwhelming gross of N171.46 million in seven days. It is still a good time for the film as it enjoys its first week of acceptance by its audiences.
In Summary
In the coming weeks, we see the film doubling these figures and perhaps a new marvel record is about to be set.
This is a SHOCK Exclusive – Thank you for reading
Shockng.com Covers the Business of Film/TV and the Biggest Creators in Sub Saharan Africa.
Let's be Friends on Instagram @shockng