The Story⚡
The comedy thriller movie 'Small Talk' directed by Biodun Stephen is set to make its cinema debut on Oct 27. The stars include Mr Macaroni, Lasisi Elenu and a host of others.
Tell Me More
While we are yet to get over the nostalgic feeling of Big Love and Hotel Lambamba, Biodun Stephen in collaboration with FilmOne Studios, Inkblot Productions and ShutterSpeed Projects announces the cinema debut of their latest movie Small Talk.
The movie is set to hit the cinemas on the 27th of October 2023.
The amazing cast includes Adebayo Mr Macaroni, Lasisi Elenu, Blessing Nze, Lizzy Jay, Moet Abebe, Greg Ojefua, Taiye Arimoro and Ajayi Akorede.
The film is said to take audiences on a rollicking journey, exploring the unintended domino effect of revealing secrets and poking into others' business as it centres around 'Baba Dee,' portrayed by the beloved Mr Macaroni, whose incessant chatter inadvertently leads to a robbery orchestrated by his superiors. When a determined and humorous police detective, portrayed by Lasisi, takes on the case, the stage is set for a thrilling and hilarious adventure.
Upcoming Events for Small Talk Include;
Star-Studded Premiere:

Join @Filmhouse on the 25th for a live stream of the glamorous premiere event that will see celebrities and influencers come together to celebrate the movie's release.

Film Release:

"Small Talk" officially hits theatres on the 27th, it promises to keep audiences on the edge of their seats while delivering uproarious moments of humour.

Meet & Greet + Watch Party:

Don't miss the exciting Meet & Greet event, followed by a thrilling Watch Party with the cast, offering fans a chance to interact with their favourite cast members and enjoy the movie together.
Character Posters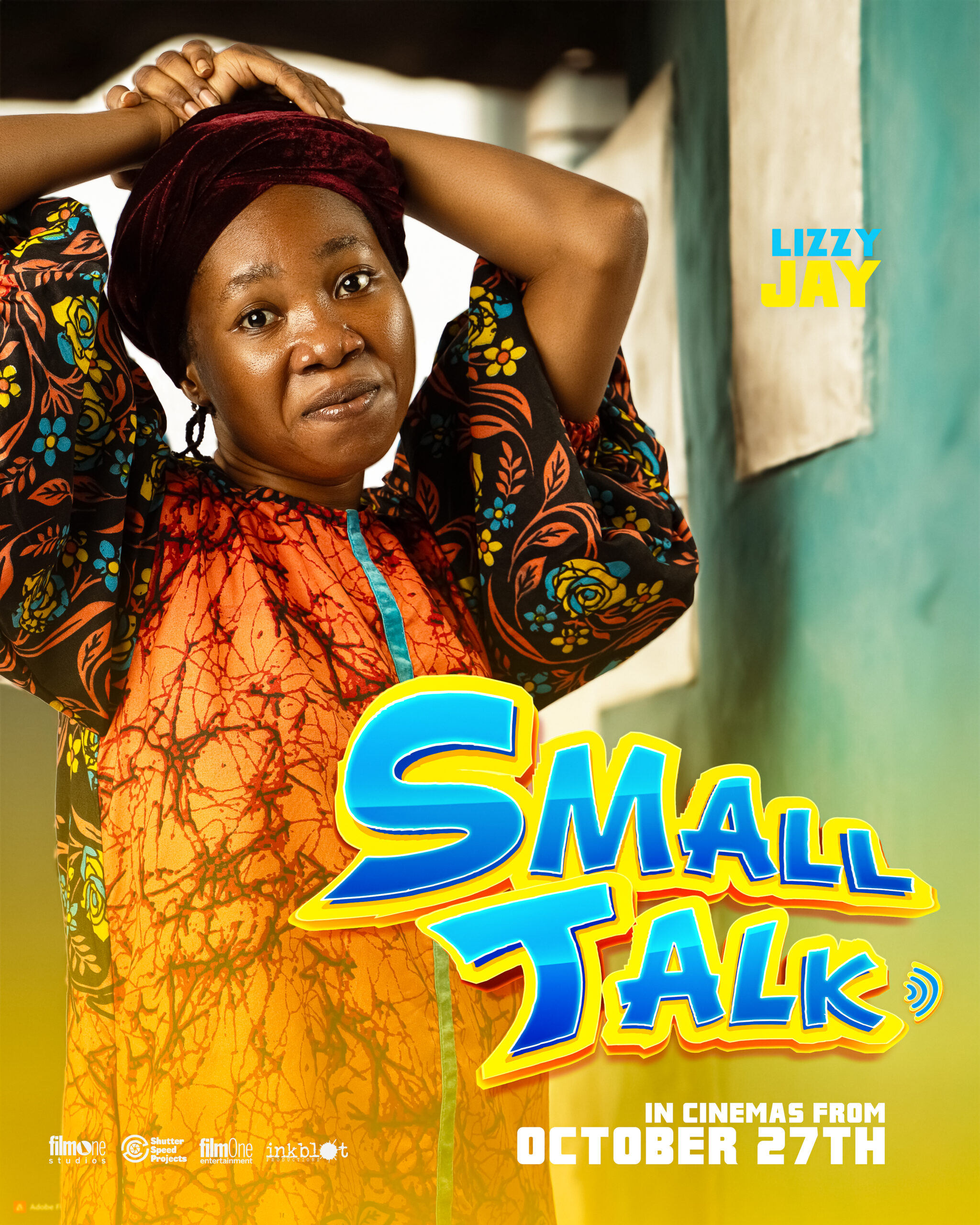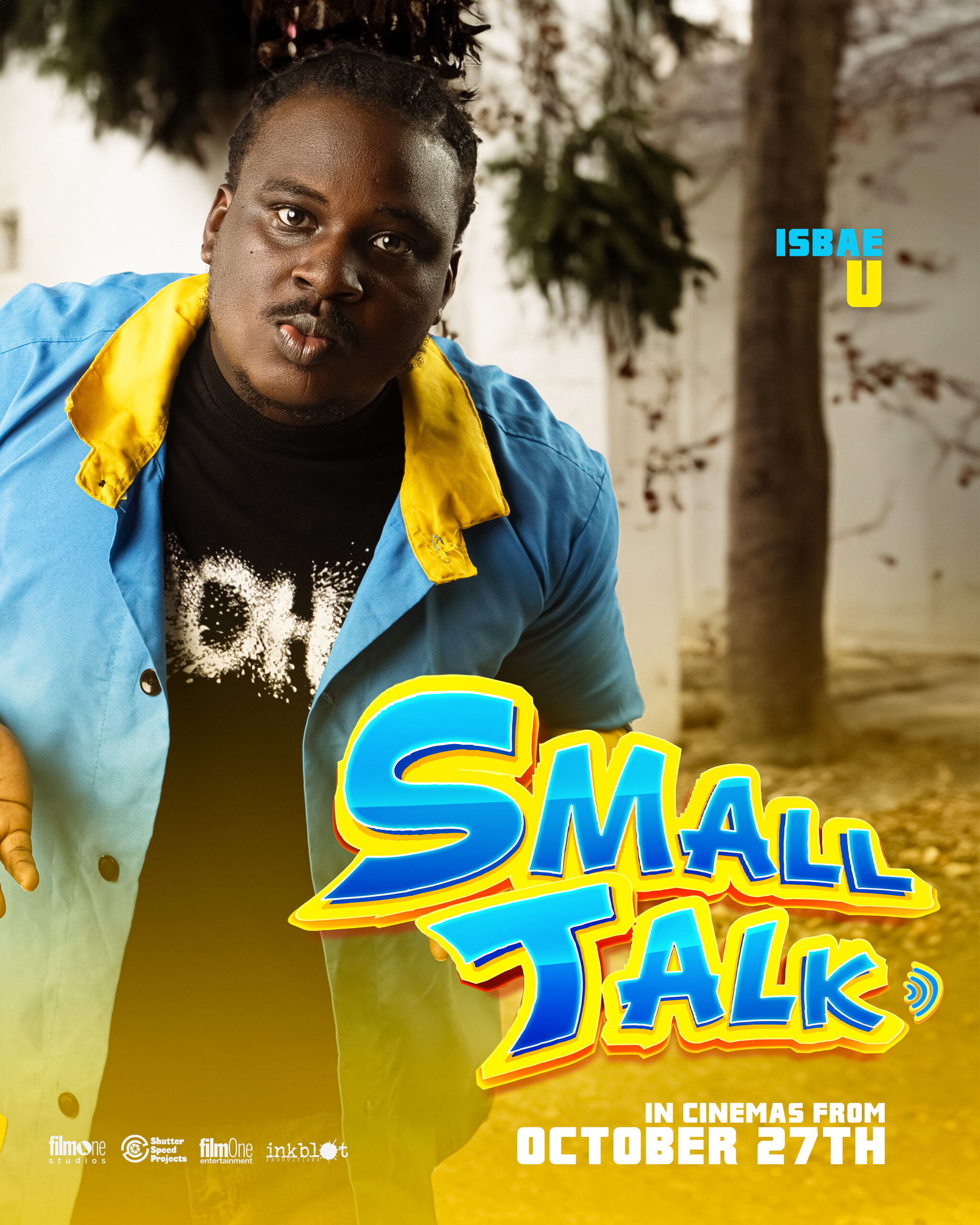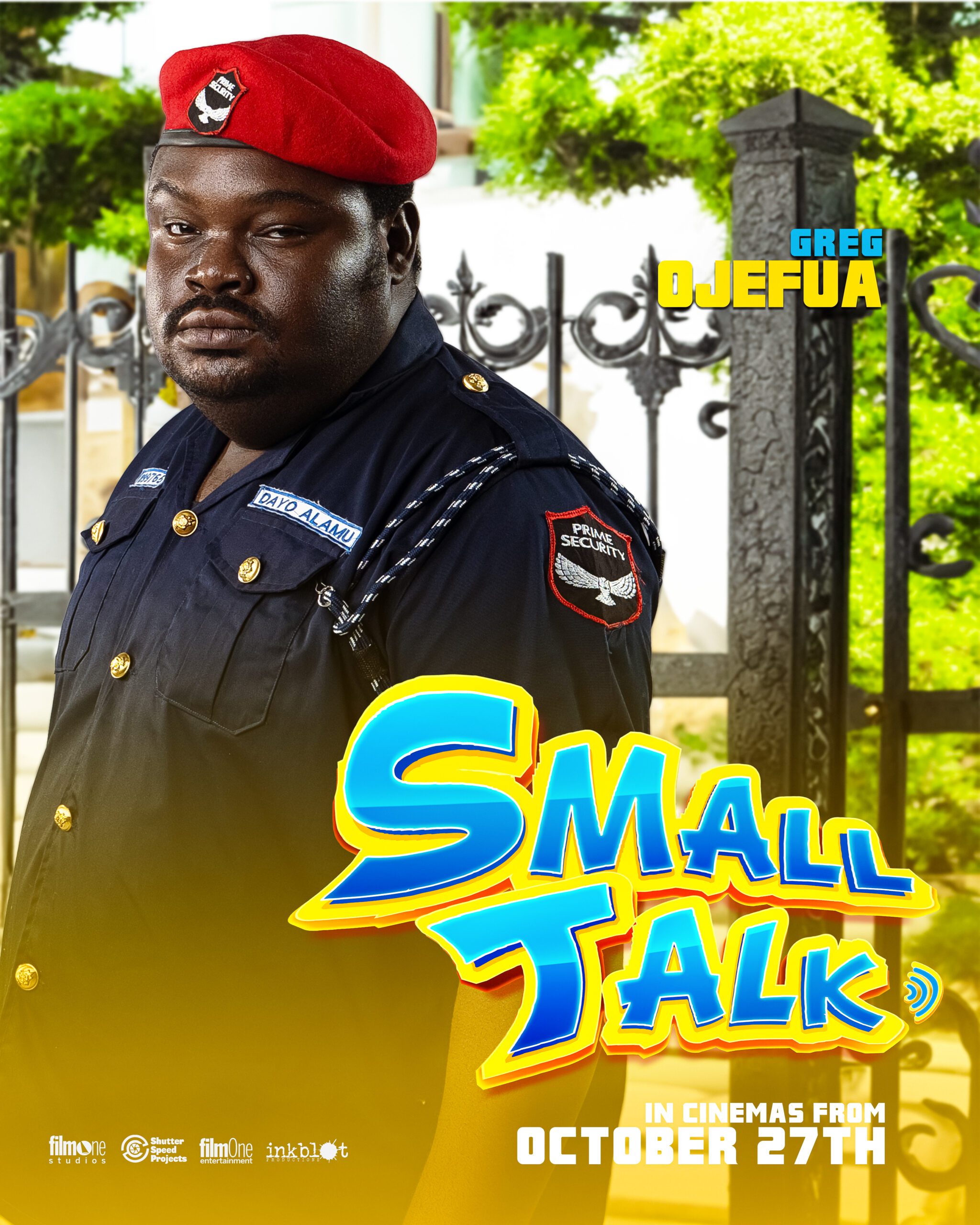 Tangent
The collaboration of the trio (FilmOne Studios, Inkblot Production and ShutterSpeed Project) has produced a bundle of masterpiece projects over the years. We can tell from the reviews obtained by movies like Sista, Breaded Life and Big Love that they do not deliver less.
Breaded Life won the AMVCA awards in the category of the Best Movie West Africa award.
Background
Biodun Stephen is a Nigerian filmmaker, Writer, director and Producer. She's a graduate of Obafemi Awolowo University and London Film Academy.
Biodun is known for family drama, and romantic and comedy movies such as The Visit (2015), Looking For Baami (2019), Picture Perfect, Introducing The Kujus and Breaded Life.
Biodun Stephen is indeed an amazing talent in the Nollywood Industry.
In Summary
To watch another amazing piece from Biodun Stephen, "Small Talk' awaits your presence at the cinemas on 27th October 2023.