The Story ⚡
Niyi Akinmolayan's dreamy romance film The House of Secrets premieres on Prime Video.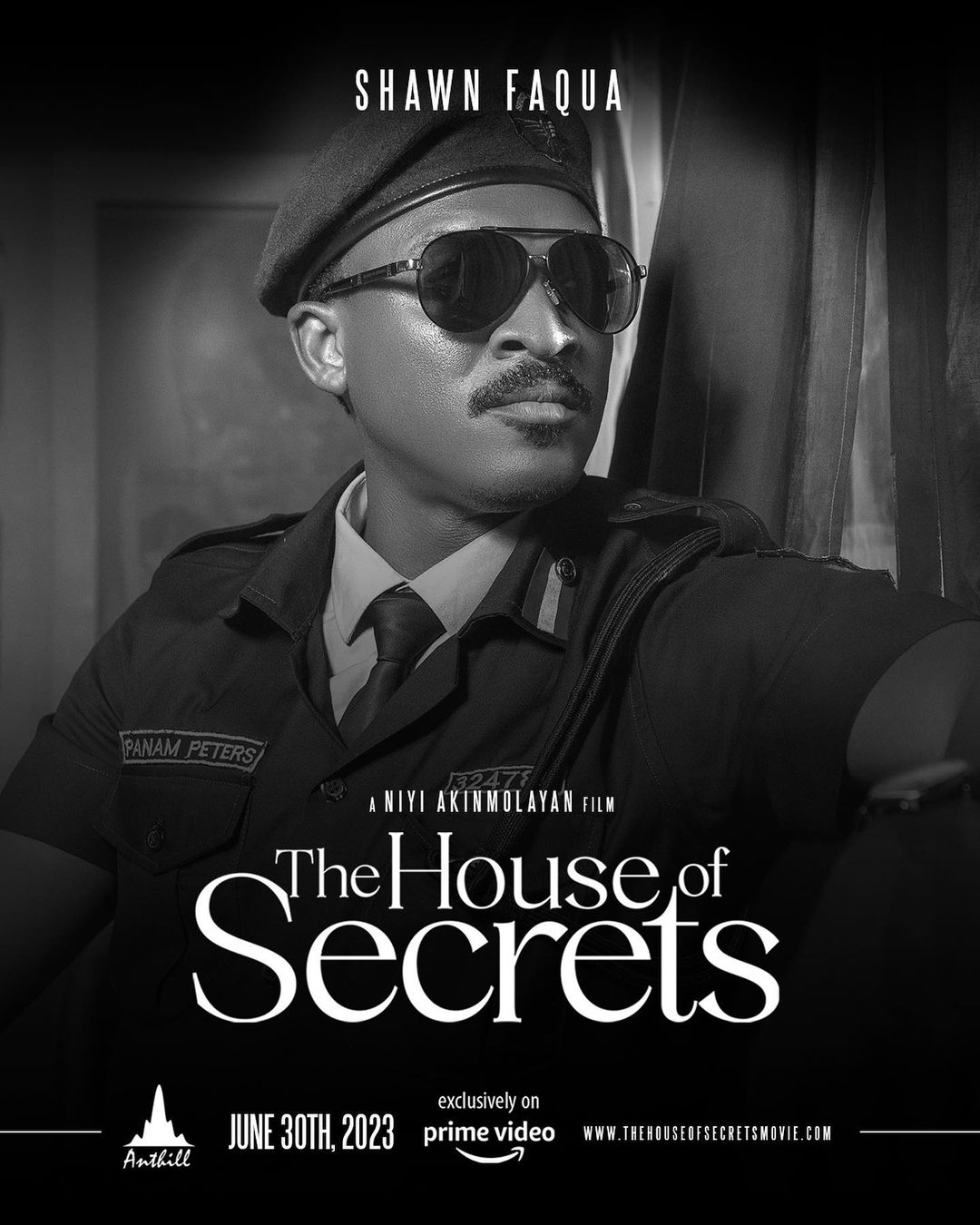 Tell Me More
Produced by Victoria Ekunjobi and written by Dolapo Adigun, The House of Secrets is a spy-thriller shot majorly in shades of grey, black, and white.
The film's synopsis reads – Her memory of a secret document her husband, 'Panam' gave her years ago is the only thing between General Sani and his bid to become the president.
This edgy drama stars Efe Irele, Shawn Faqua, Kate Henshaw, Onajite Dede, Anee Icha, Funlola Aofiyebi, and many others. Barny Emordi also takes the reins as director of photography for this flick.
In this video, the director exclusively reveals why he chose Shawn Faqua to play Panam in this 1999 psychological picture.
In Summary
Niyi Akinmolayan's film, The House of Secrets, is a captivating masterpiece. With its riveting plot and striking cinematography, this film noir promises to leave an indelible impression on its audience.
The House of Secrets will be available for streaming on Prime Video by the 30th of June.
See The Trailer