The Story ⚡
Kayode Kasum's Obara'M has been confirmed to debut on the international streaming platform, Netflix. As a title that beholds the musical genre, will audiences connect with it?
Tell Me More
Filmmakers Kayode Kasum and Dare Olaitan teamed up to make Obara'm, a 2022 feature film musical. This left everyone agog as film lovers looked forward to audience acceptance of a film musical at the box office.
Written by Stephen Okonkwo, Obara'm (My Blood in Igbo) follows Oluchi, an up-and-coming musician forced to confront her true self and past mistakes after her estranged father's death.
As one of the first musicals out of Nollywood, Obara'm made an entrance at the box office on the 26th of August 2022 and after its 6-week run, the title made a total box office gross of ₦26.7m.
After its cinema run, Obara'm got licensed by Netflix and is expected to launch on the streamer's platform on the 16th of June. However, questions lie heavy for this Nigerian musical. Taking into consideration the film's box office gross, will audience acceptance be better on the streamer than at the box office? And more importantly, will Obara'm find its tribe on Netflix?
Undoubtedly, the streamer competition is tough, especially with the lineups of Nollywood titles for this month. One such title is Ijakumo which had a box office gross of ₦278m.
🍿⚡it's Giving BLOCKBUSTER JUNE: Full list of Nollywood titles we're tracking for your deliciousness 🔥🔥

Passport – June 2nd
Tiger's Tail – June 2nd
Lot Like Love – June 9th
Daddy – June 9th
Obara'M – June 16th
Battle on Buka Street – June 16th
Ijakunmo – June 23rd… pic.twitter.com/tu5jSfp5Z9

— S H ⚡ C K ! (@Shockng) June 5, 2023
Key Background
Nollywood musicals have been on the Nigerian scene for quite a while and have found success with live audiences but not necessarily at the box office or on streaming platforms. Some musicals out of the Nigerian TV and film industry are Queen Moremi; The Musical (2018), WAKAA!(2016), Man Enough(2019), Saro The Musical (2013), Heartbeat(2016).
Director Kayode Kasum started his career as a motion graphics designer at Wale Adenuga Productions. His first feature film, Dognapped was released in 2017. He however gained popularity for his film titled Oga Bolaji which was released in 2018. Kayode Kasum has other Nollywood productions in his portfolio including Sugar Rush and Fate of Alakada.
The filmmaker was nominated for The Future Awards Africa 2019 prize for Filmmaking and was listed as one of the top Nollywood film directors of 2020.
Tangent
The Nigerian box office generated about ₦6.94 b in revenue for the year 2022. This number proved that Nigerian movie lovers were back to loving the big screens and that Nigerian titles were capable of making bank.
Although a good number of this box office run featured Hollywood flicks like Black Panther which grossed ₦1b, many Nollywood titles such as Brotherhood, King of Thieves, Battle on Buka Street, Ijakumo, and Passport featured as the highest-grossing Nollywood titles for the year 2022.
Battle on Buka Street was the 2022 highest-grossing film with ₦668m, Brotherhood grossed ₦328m, King of Thieves (Agesinkole) ₦320m, Ijakumo ₦278m, while Passport finished its run at ₦86m.
Obara'M arrives this June but it evidently faces some attention rivalry with Battle on Buka Street arriving the same day via another platform. This, however, shouldn't matter if audiences like it, watch it, and share it.
In Summary
With Obara'm being a family-centered movie, it will be interesting to see the acceptance of the title in the country, especially with Nigerian mothers and mothers around the world who can relate to correcting errant children, marveling at the talent of a child actor and immersing themselves in the emotional scenes felt throughout the film.
Obara'M performance on the streaming service will also shed light on how the audience sees film musicals and if such genre products are worth the risk, opening up a new niche for film creatives to tap into.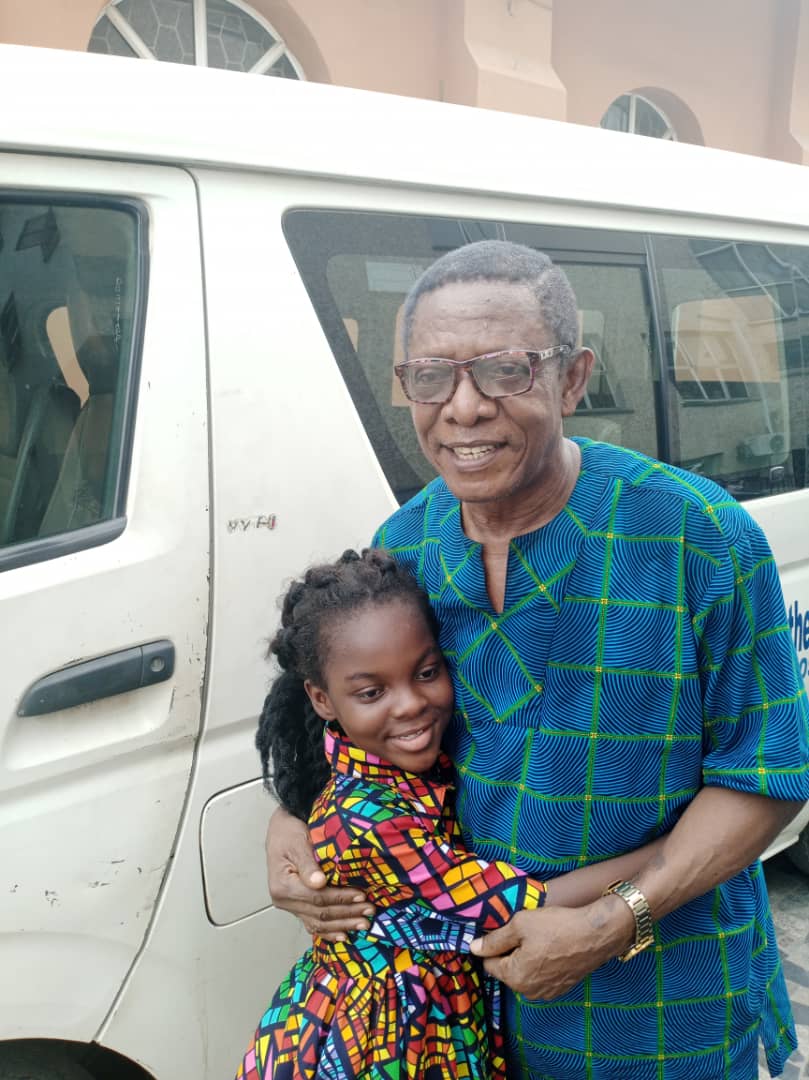 Thank you for reading
Shockng.com Covers the Business of Film/TV and the Biggest Creators in Sub-Saharan Africa.
Let's be Friends on Instagram @shockng