The Story ⚡
Fatimah Binta Gimsay's 7-minute short film Omozi packs a punch, telling a story on the japa wave, single motherhood, and the human ability to achieve a goal by all means necessary.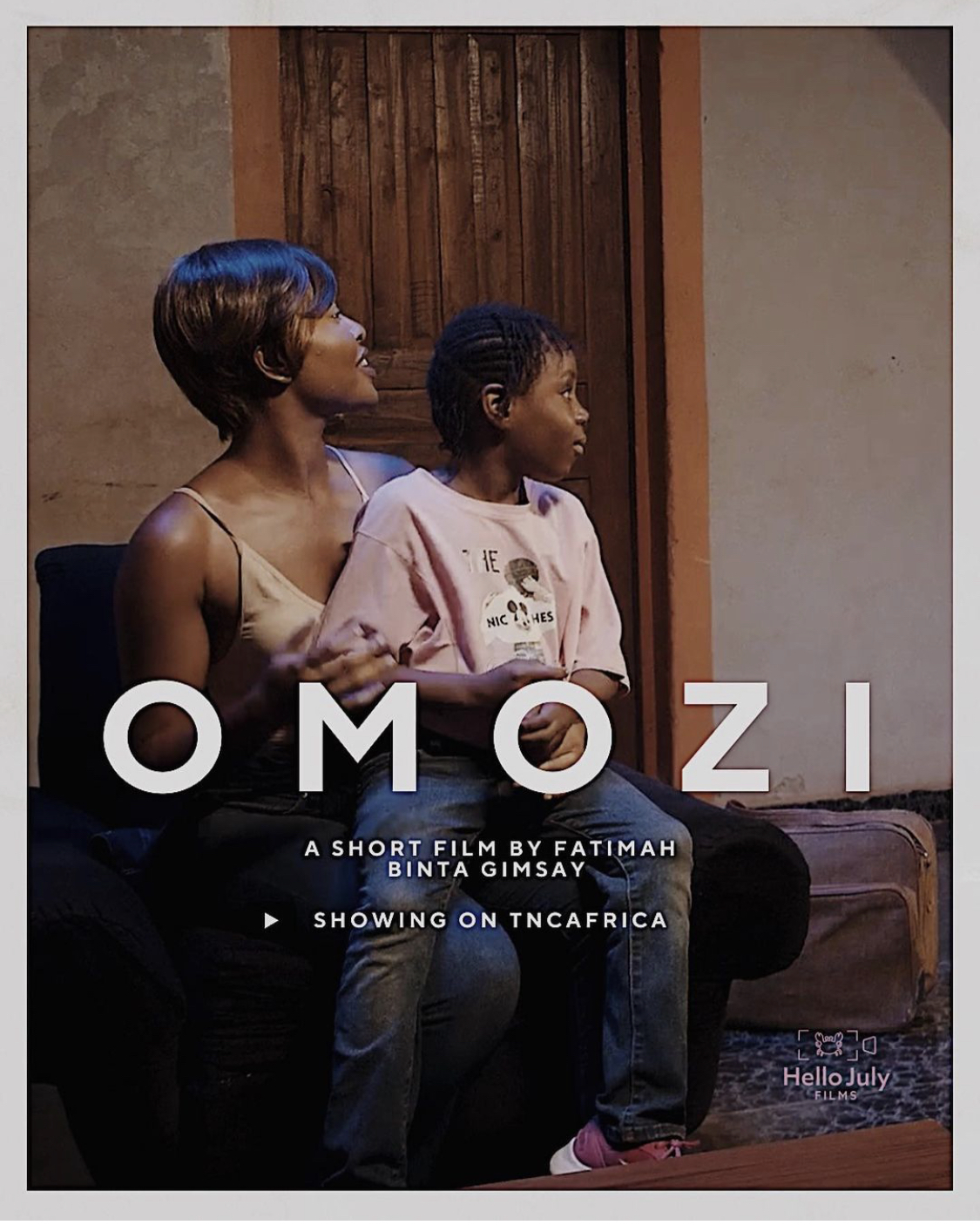 Tell Me More
Faced with economic challenges, unemployment, and limited prospects at home, many young Nigerians have embraced the idea of "japa" as a means to pursue better educational, career, and life prospects. This wave has been amplified by social media, with individuals sharing stories and experiences about their journeys. As a result, more young Nigerians are actively seeking new ways to leave the country, whether legally or illegally.
In this exclusive interview, we go on a journey with Director Fatimah Gimsay on her inspiration behind the film Omozi and how she brought this thriller to life.
Omozi follows a single mother in debt who desperately wants to relocate abroad. However, things take a bitter turn where she has to choose between her dream and her daughter's.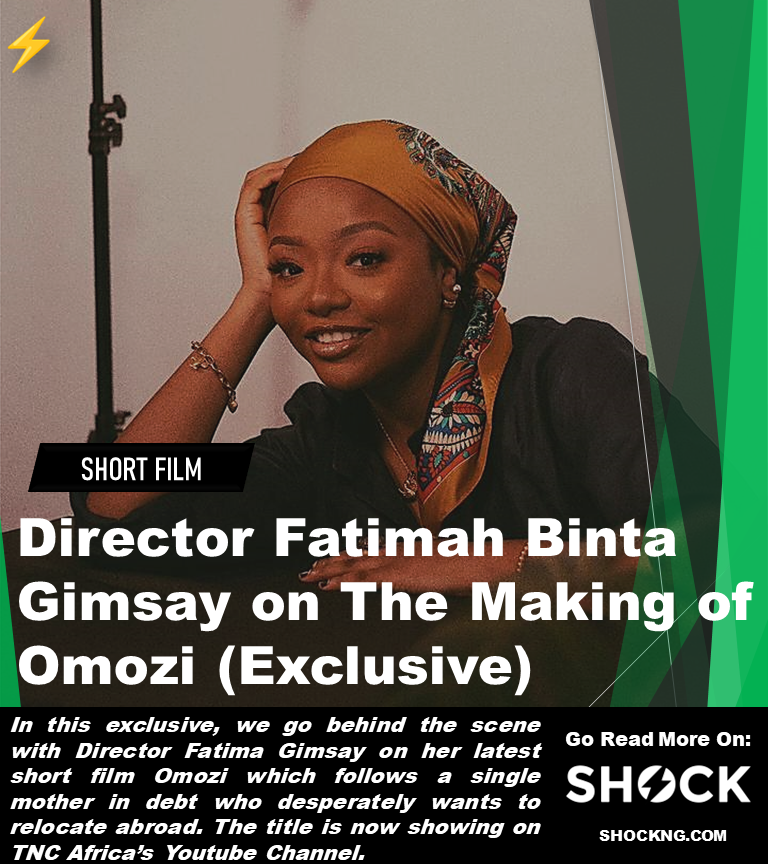 What inspired you to tell the story of Omozi ?
So my main aim for making short films in the first place was borne out of the need to just create something, and it's sort of a way of proving to myself that I can do it. For the story itself, I wanted something different. My last story was Ijo and it was a love story, so for Omozi, I wanted something different.
The story of "Omozi" is heavier but also relatable. Another thing I wanted to touch on was the mother-daughter relationship. The original story I had for Omozi was that of a mother and daughter who have a strained relationship due to the mother choosing to leave her child for a better life. That was the first general idea.
Also, hearing people talk about Japa. and stories of mums who had to take the decision of leaving their children and go with their new partners influenced this story. And it's just to show that these stories are more common than we thought.
This is your fourth short film, what filmmaking lessons did you learn from making your last short that informed this present one?
Its basically money, how to manage it better. The biggest lesson was money and being more intentional. We had a budget range of between ₦900m- ₦1m, and it was entirely self-funded. Luckily, we got the catering for free because it was from family and we also cut down on transportation.
Were there any specific moments in the film that were particularly challenging to shoot or bring to life?
The last scene where the woman tells her "Nobody is coming to save you" is my favourite. The delivery was so good. Amanda (Oruh) and Teni (Aladese) were able to bring life to that scene even though it was a hectic scene.
The film also intentionally ended in a cliffhanger, it was an idea we had right from scripting.
Let's talk location, the film has two scenes, did you encounter any limitations as regards getting and shooting in the locations?
In the beginning, it was hard to find a location. We finally found the locations we shot in and the people there were very accommodating. To be honest, we were just lucky to have gotten the locations.
Teniola Aladese stars as the lead in this film, how did you make that happen?
To be honest it's very good to work with your friends. Teni (Aladese) is my friend and we'd both wanted to work together. I wrote this story that was different from what we are used to and luckily she liked it.
When it was time to shoot, we had scheduling issues. We had to find a way to make a day available and when we got it, we shot the entire film, from start to finish, in a day.
"Omozi" touches on sex trafficking, How did you approach the balance between creating a narrative-driven story and raising awareness about the issue of sex trafficking?
What i wanted to do was keep the story relatable without it feeling like we were preaching. That was very important for us. The story is more common than we imagine. As soon as one of my friends read the script, she already had a similar story to tell, everyone who's watched the film has a similar story to tell. So I didn't need to add anything extra because the story is real life and wild enough.
I've received a lot of reactions to the film. People are really sad and hurt by it. And I think it is a good reaction compared to indifference and silence.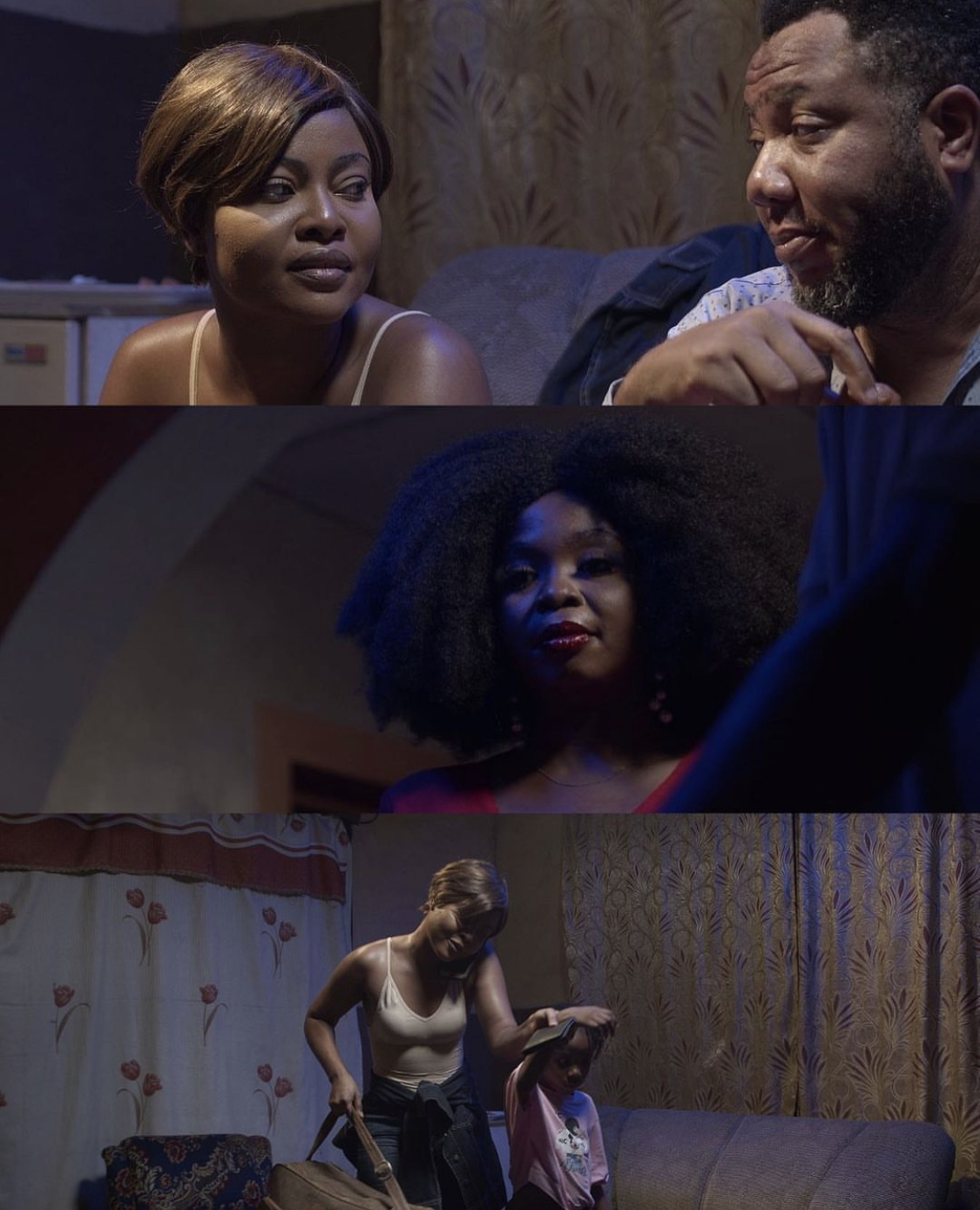 Omozi killed Lotanna, then got forced into sex trafficking, was it karma?
So just to clarify, she didn't kill him, he's not dead. I made the scene that way in case we get to make a bigger film out of it. It was intentional to put that in the script. Now if she deserves what happens, that is for viewers to answer because we know people will do anything to get a better life outside the country.
If we look at it from a moral standpoint, we can see the lengths people are willing to go just to leave. Because Lotanna refused to take her child, she broke all the rules of friendship to achieve her goal.
Should we expect more projects from you soon?
Yes I have projects in the works
Thanks for this conversation
Thanks, shock
"Omozi" is now streaming on Youtube // Press Play