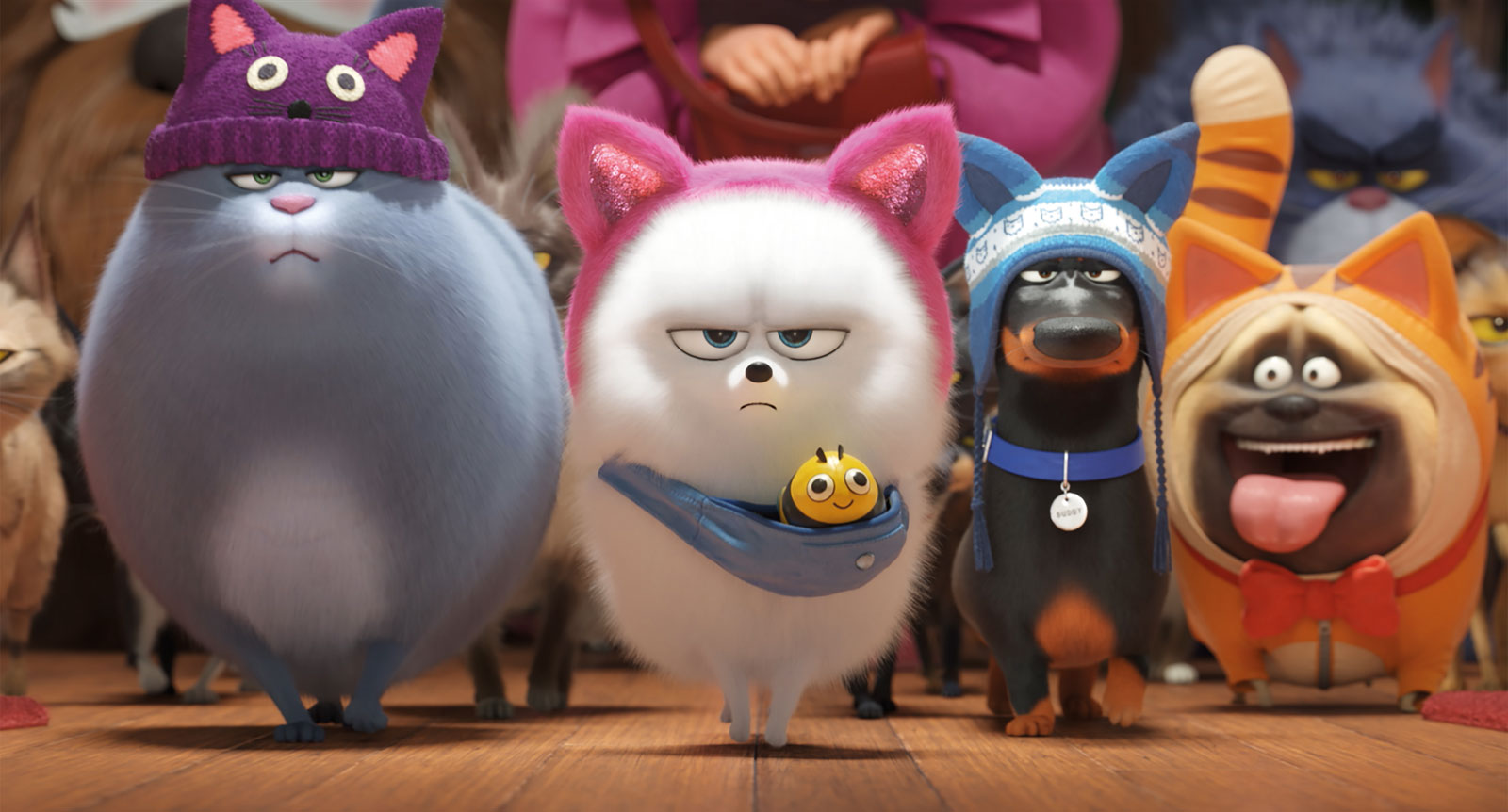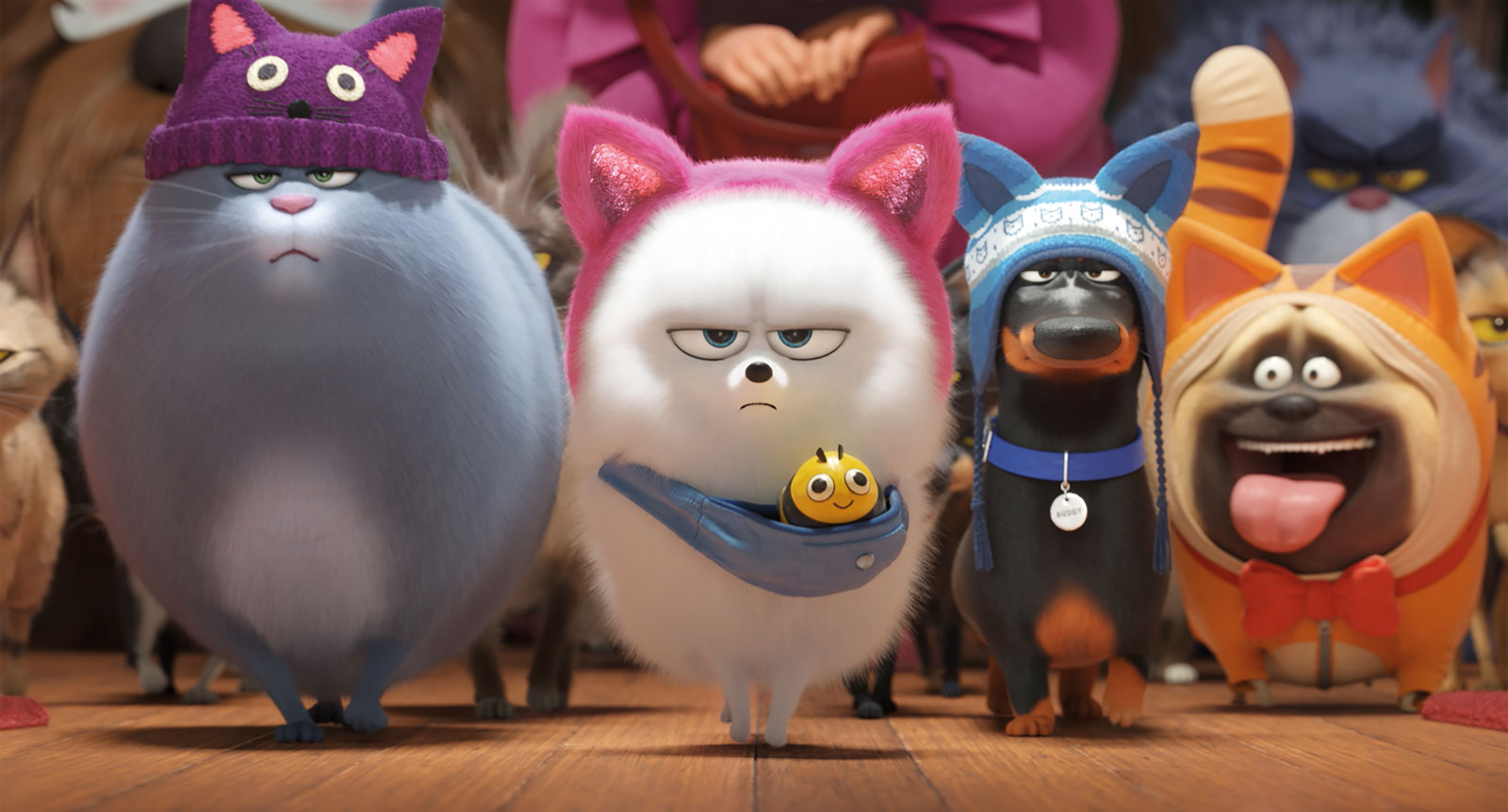 New box office data from cean database (ceanigeria.com) has revealed that Secret life of pets 2 debut woefully last week at the cinemas with a full weekday gross figures of less than 3 Million Naira. The animation movie which stars Patton Oswalt, Kevin Hart, Harrison Ford is a continuation of the first installment released back in 2016.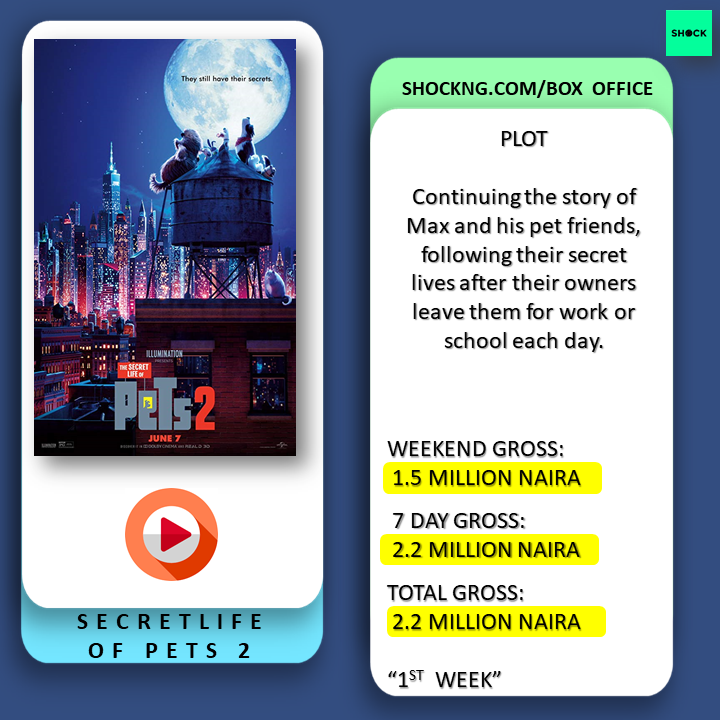 Internationally, the film debut in 4,617 locations which makes it the second widest opening ever only to Avengers: Endgame. Yet it still unperformed with gross figures of $46 million for its opening weekend.
Same also goes for Toy Story 4 who failed to get into the top 10 category this week. The movie has spent two weeks at the Nigerian box office and has just pocketed 3 million Naira.Ugh! That's terrible and embarrassing for a well known international franchise.
Moving on to BLING, BLING Lagosians, a Nollywood Movie by Bolanle Austen Peters which has so far scored in a powerful 40 million in it's first week at the big screens. But the countdown has officially begun for its race to BLOCKBUSTER MODE (100 million Naira gross) .We know this will happen but WHEN is of paramount importance.
Without further ado, here are the Top 5 highest Grossing movies at the Nigerian Box Office.
5. Annabel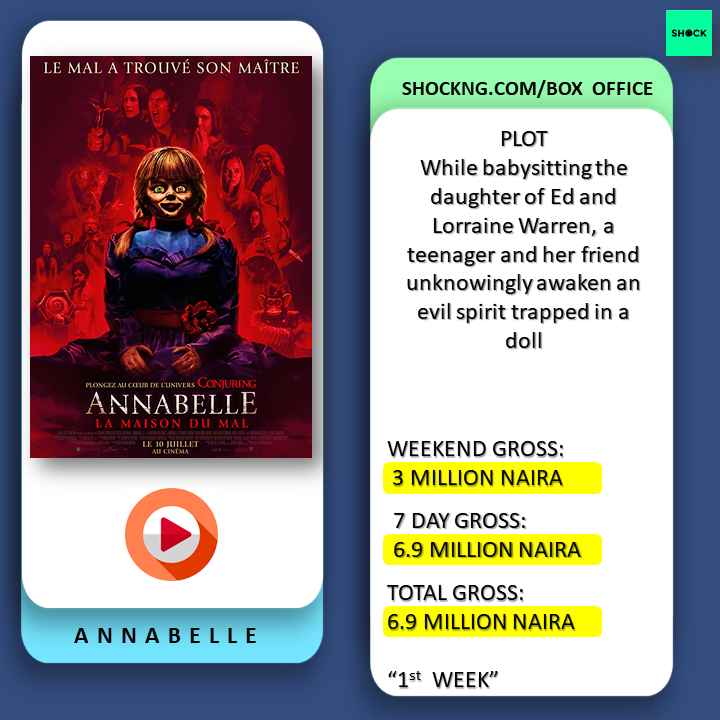 4.Aladdin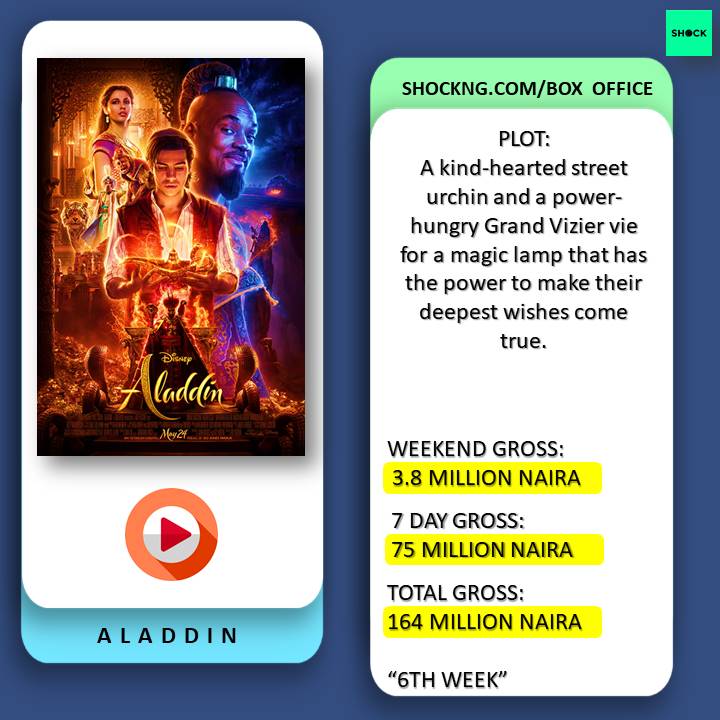 3. Men In Black:International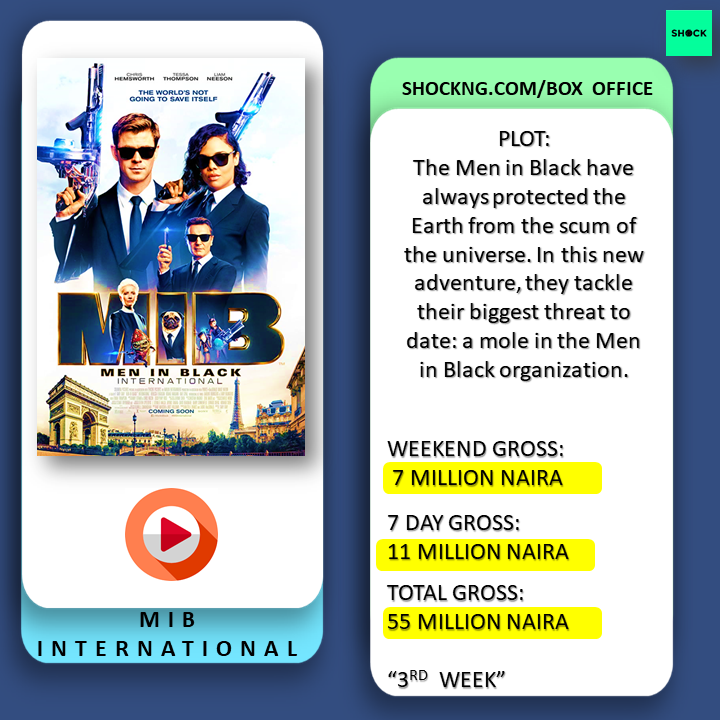 2. Anna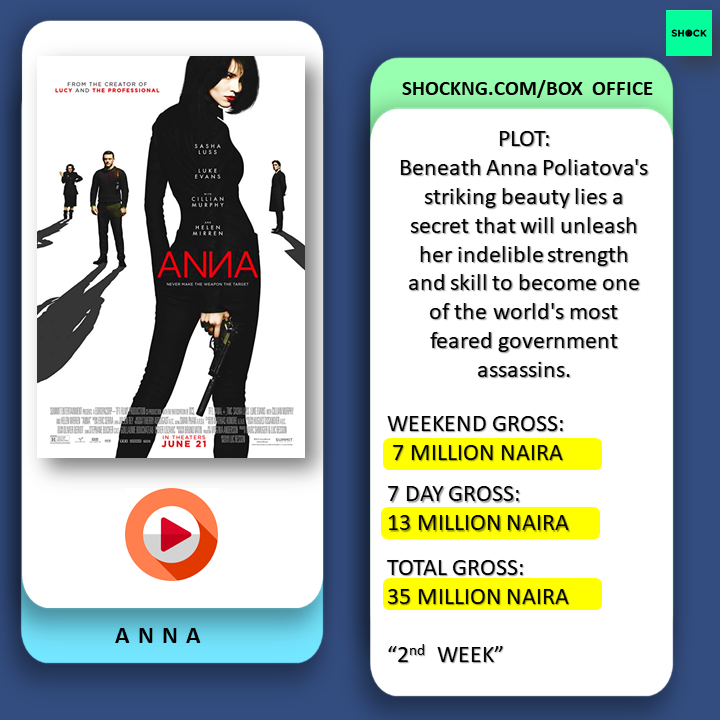 1. The Bling Lagosians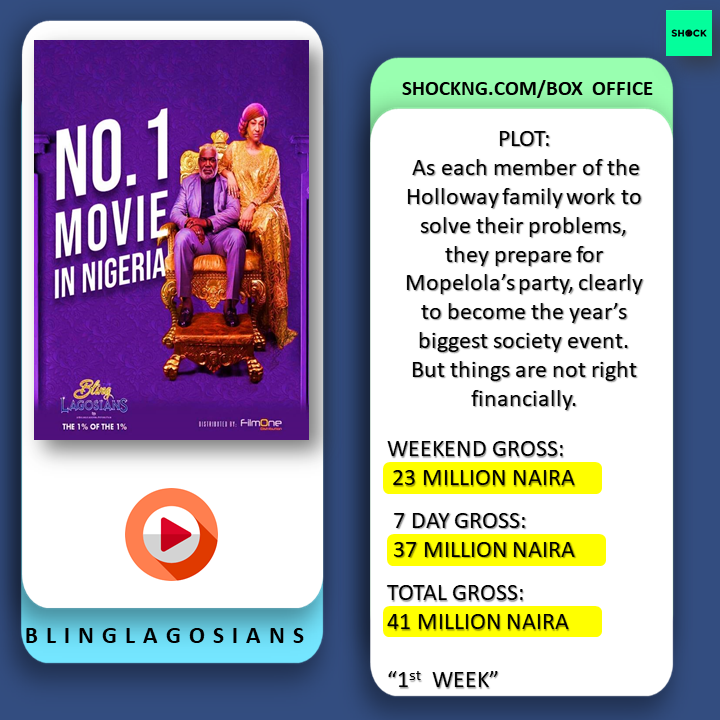 *All data is gotten from ceanigeria.com
Hey there, Thank you for reading this post. On Tuesdays, We Post Fresh and Data driven insights about the Nigerian Box office. Do well to be back for more.