The Story ⚡
This post sets to evaluate the highest-grossing title by Sandra Bullock right from the start of her career up till her most recent flick, The Lost City.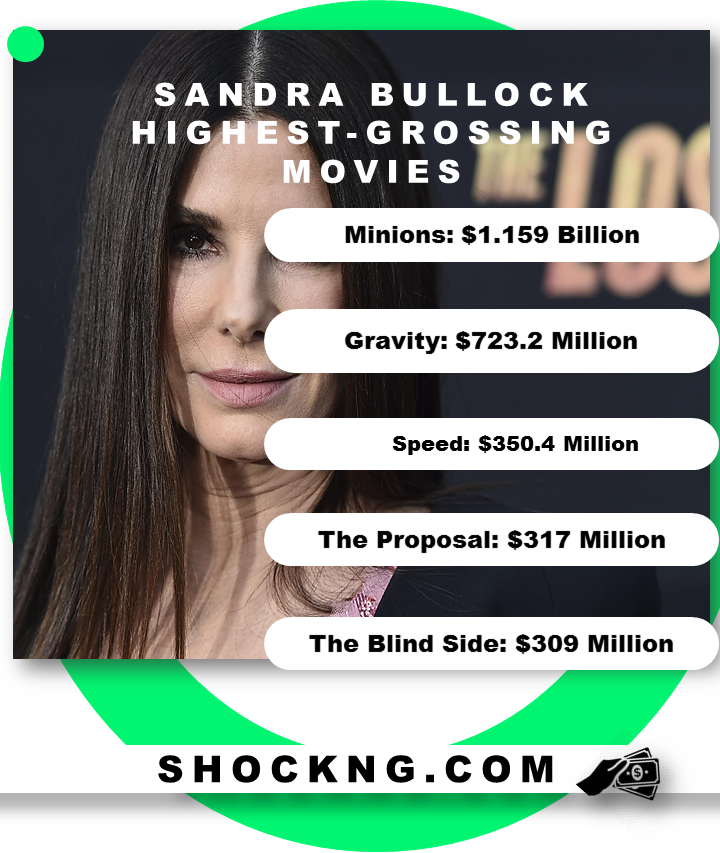 Tell Me More
Sandra Bullock started her career in 1987 by taking a minor role in a thriller, Hangmen. She later went on to take roles from supporting roles to major roles.
Many titles contributed to her success in the industry, part of which include Speed (1994), While You Were Sleeping (1995), Miss Congeniality (2000), and The Proposal (2009), among many others.
Top 5 Box Office Data: Sandra Bullock
Of all the titles she has worked on, The Blind Side, directed by John Lee Hancock and released in 2009, ranks fifth among her highest earners.
The movie tells the story of Michael Oher (Quinton Aaron), a homeless black teen who has been out of school for a while. To help him, Leigh Anne Touhy (Sandra Bullock) and her husband, Sean (Tim McGraw), take him under their care, giving him the guidance and tutelage he needs. Oher later goes on to realize his potential as a football player.
It was reported that The Blind Side made history at the US box office by becoming the first solely female-led movie to gross more than $200 million.
This was a huge success for Bullock.
Coming fourth on the list is The Proposal which grossed $317.4 million.
Debuted in 2009, the romantic comedy was written by Peter Chiarelli and directed by Anne Fletcher. The movie also starred Sandra Bullock, Ryan Reynolds, Malin Akerman, and others, and was jointly produced by the trio of Kurtzman/Orci Productions, Mandeville Films, and Touchstone Pictures for Walt Disney Pictures.
Marketed as a millennial rom com the picture narrates the story of an editor-in-chief of a publishing house who convinces her assistant to play the role of her fiancé because her visa renewal application was denied and so faces deportation.
The Proposal became the highest-grossing film on June 19, 2009, the day it was released, after grossing an estimate of $12.7 million in 3,056 theaters.
It would later gross over $34 million in its opening weekend. At the time, it was Bullock's biggest opening weekend.
Ranking third is Speed, the American action thriller film released in 1994. Alongside Bullock, the movie starred Jeff Daniels, Keanu Reeves, Joe Morton, and Dennis Hopper. It grossed $350.4 million.
In its opening weekend, it made a ticket sale of $14.5 million, earning it the number one position at the box office.
Reeves and Bullock weren't the first choices for their roles as Jack Traven and Annie Porter, respectively. But both were ultimately chosen by the film's director, Jan de Bont, which kicked off a decades-long friendship between the actors.
In a 1994 interview with Entertainment Weekly about the movie, Bullock recalled how she had to audition for the role to test her chemistry with Reeves.
"We had to do all these really physical scenes together, rolling around on the floor and stuff. At one point Keanu stumbled into me and sort of grabbed my butt," she said. "I asked him, 'Are you copping a feel?' He got all panicky and was like, 'Nooooo! I wasn't!' I was like, 'Relax, Keanu. Just kidding."'
Gravity, the science-fiction thriller film released in 2013 takes the second spot, having realized $723.2 million – displacing Bullock's previous highest-grossing by more than double.
The film, also starring George Clooney, tells the story of two American astronauts attempting to get back to earth after they got stuck in space, following the destruction of their space shuttle.
Following its debut, Gravity became the most successful sci-fi film of all time and the highest-grossing title for Sandra Bullock and George Clooney. Before this time, Ocean's Eleven was Clooney's highest-grossing film at $450.6 million.
Though it might seem like an unconventional rating, the project featuring Bullock that has grossed the highest is a computer-animated comedy film, Minions, which was released in 2015. The film, starring the voice of Sandra Bullock as Scarlet Overall, made a cume revenue of $1.159 billion.
Minions remains the fifth-highest-grossing animated film of all time, after The Lion King (2019), Frozen II (2019), Frozen (2013), and Incredible 2 (2018).
The film passed the $1 billion mark at the worldwide box office on August 28, 2015. On its first day of release, it made $46 million and $115.2 million in its opening weekend.
In Summary
It should be mentioned, however, that Bullock's most recent release, The Lost City, which she jointly produced with Liza Chasin and Seth Gordon, has been making headway since its debut on March 25, 2022.
The movie has grossed over $100 million domestically and $181.73 worldwide.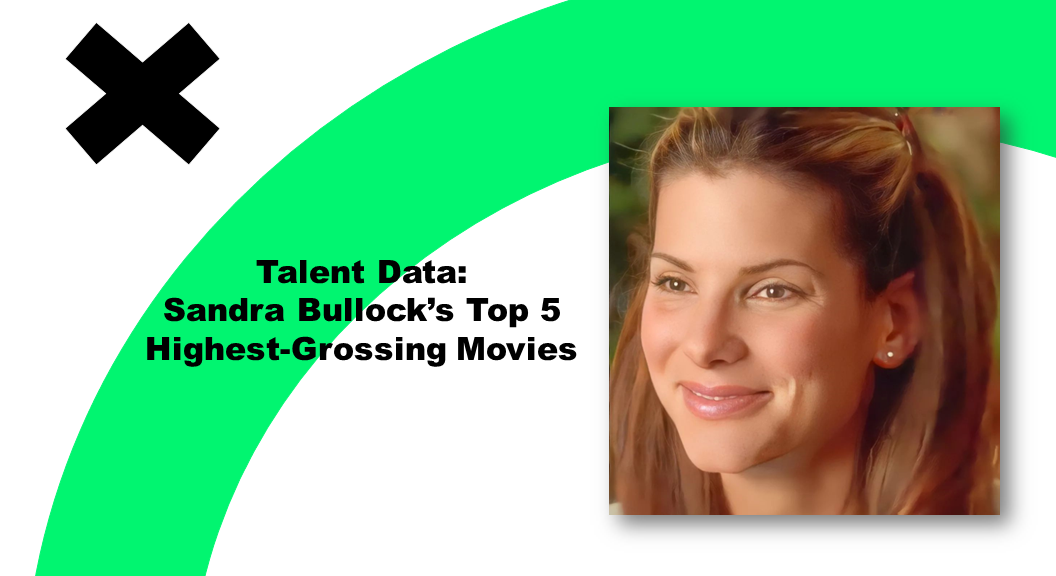 This is a SHOCK Exclusive – Thank you for reading
Shockng.com Covers the Business of Film/TV and the Biggest Creators in Sub Saharan Africa.
Let's be Friends on Instagram @shockng