The Story ⚡
Viewers in the US, Canada and the Caribbean can now stream "For Maria" the critically acclaimed Nigerian picture of 2021 on "All BLK" streaming platform.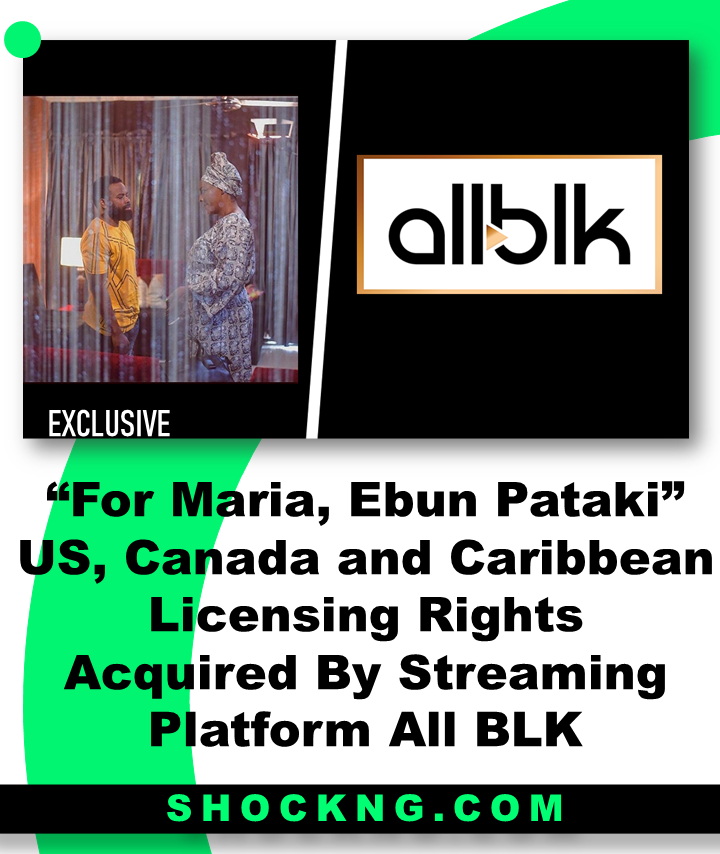 Tell Me More
Writer/Director Damilola Orimogunje has exclusively confirmed to SHOCK that his feature debut "For Maria" is now streaming on All Blk platform from June 11th 2022 in countries that include the United States, Canada and the Caribbean.
Allblk is a premium streaming service made primarily for an African-American audience. It was originally launched in 2014 as the Urban Movie Channel by RLJ Entertainment and was founded by Robert L. Johnson, who previously created the BET cable channel.
In 2018, AMC Networks acquired RLJ Entertainment, including the Urban Movie Channel. In January 2021, the name of the service was changed to Allblk.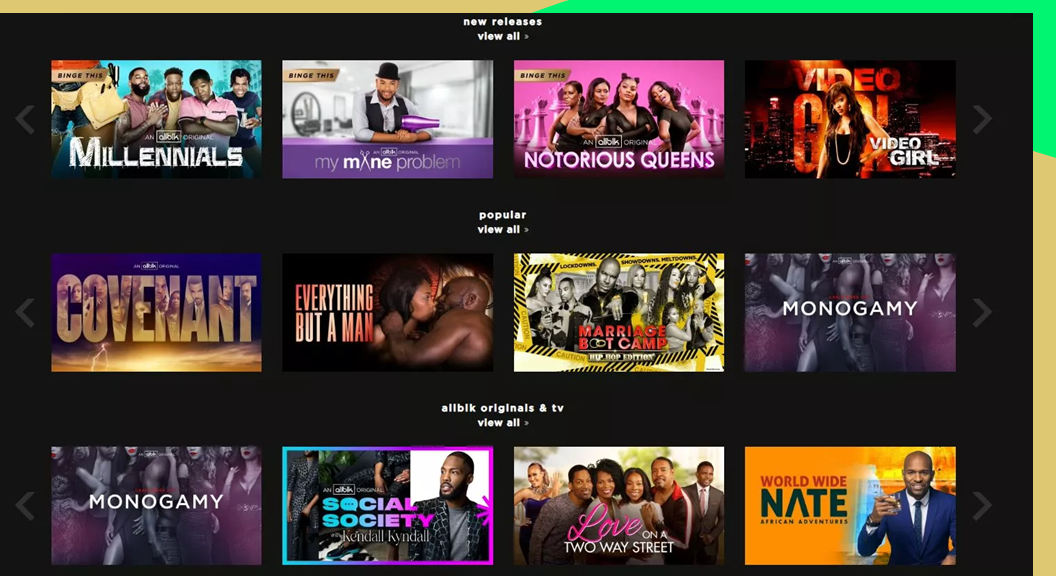 Subscription Cost
Allblk costs $4.99 a month, or you can also purchase an annual subscription for $49.99. Yes, Allblk offers a seven-day free trial where you can access all of its content with no restrictions. You can cancel your trial before the end of the seven days to avoid being charged.
What's the film about?
The film follows the life of Derin who after a difficult child delivery finds herself out of step with those she loves, including her newborn, Maria. With her mother-in-law questioning her parenting skills, and her husband, Afolabi, becoming increasingly worried, For Maria Ebun Pataki confronts the realities of postpartum depression.
Principally shot in Lagos, Nigeria, the picture stars Meg Otanwa, Gabriel Afolayan, Tina Mba, Judith Audu, Demi Banwo and credits Tunray Femi and Damilola Orimogunje as its writers.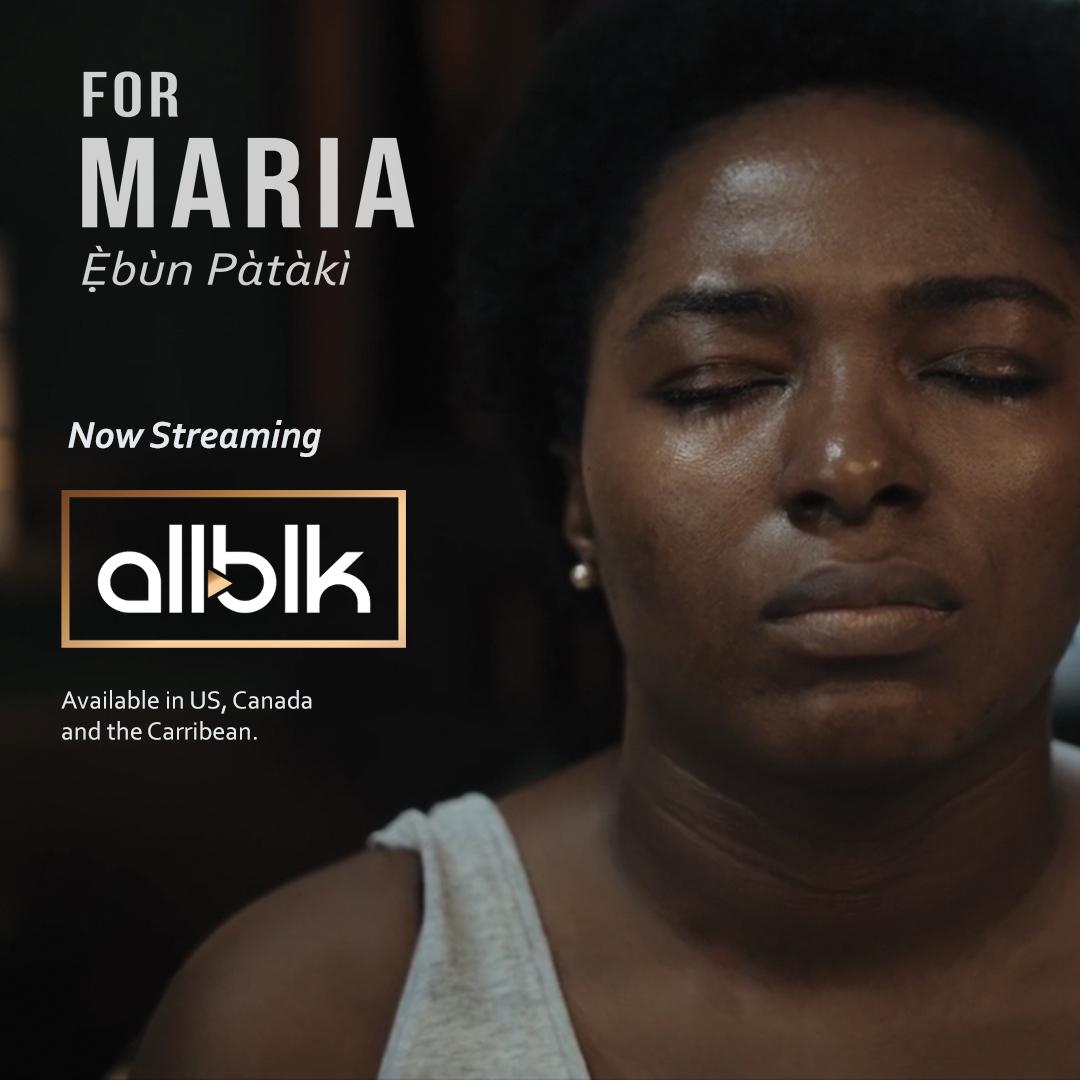 Watch Trailer Below
In Summary
It has been 3 years since the film was produced in Nigeria and for a first-time feature, that toured international film festivals, with no theatrical debut, its domestic and international success is just beyond astounding.
On January 16th 2022. For Maria debut to audiences in Africa via a Netflix release. This was one of the first straight-to-streaming titles that skipped showing in theatres due to the nature of stories the big screen audience has come to favour. For Maria had none of the "commercialness" distributors looked out for upon submission and hence the key decision to find its audience somewhere else.
Studio executives, Producers, Indie directors as well as Critics were all curious to observe if audiences will either accept this film or if it would drown in the sea of titles no one would care about.
To everyone's surprise, the audience not only loved the title but even went ahead to rave about how the film made them feel, sparking a national conversation on the topic of the film and was indeed worth watching.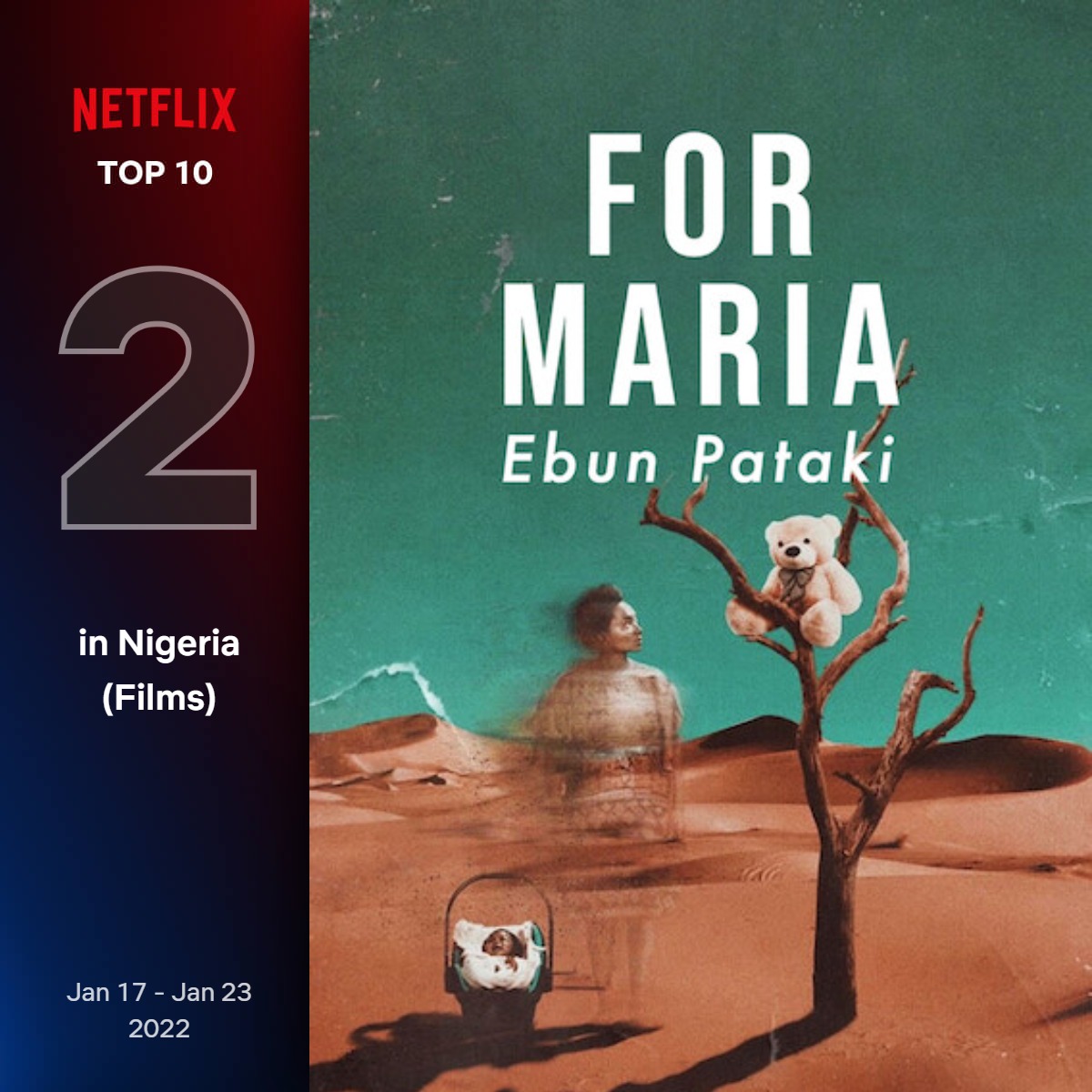 We asked the director his thoughts on why the project has been loved both at home and globally and he shared:
"I think I once had doubt about a stylish film resonating with both markets but I think the key here was the originality the film exudes – You look beyond style or language when the story & performances are great".
Nigerian titles finding a home on new streaming platforms keep growing which is good news for the industry trying to export its content and grow the Appeal of films made in Nigeria.
2022 continues to be the year for the global growth of Nollywood and For Maria going global is a good reference point for the kind of stories that its makers can tell.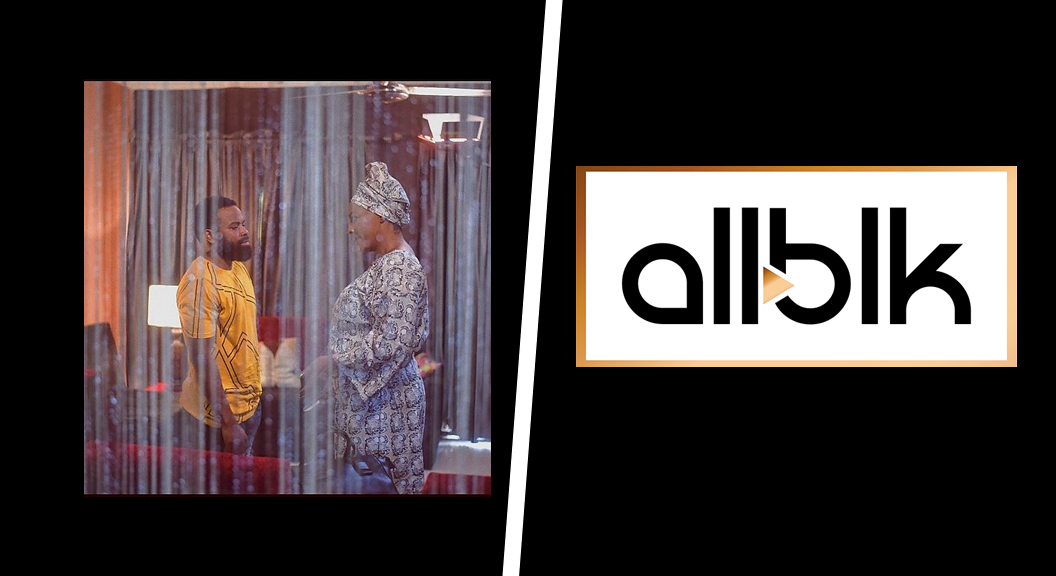 This is a SHOCK Exclusive – Thank you for reading
Shockng.com Covers the Business of Film/TV and the Biggest Creators in Sub-Saharan Africa.
Let's be Friends on Instagram @shockng