The Story ⚡
ROK Studios has wrapped up the principal photography for Dear Miss Kate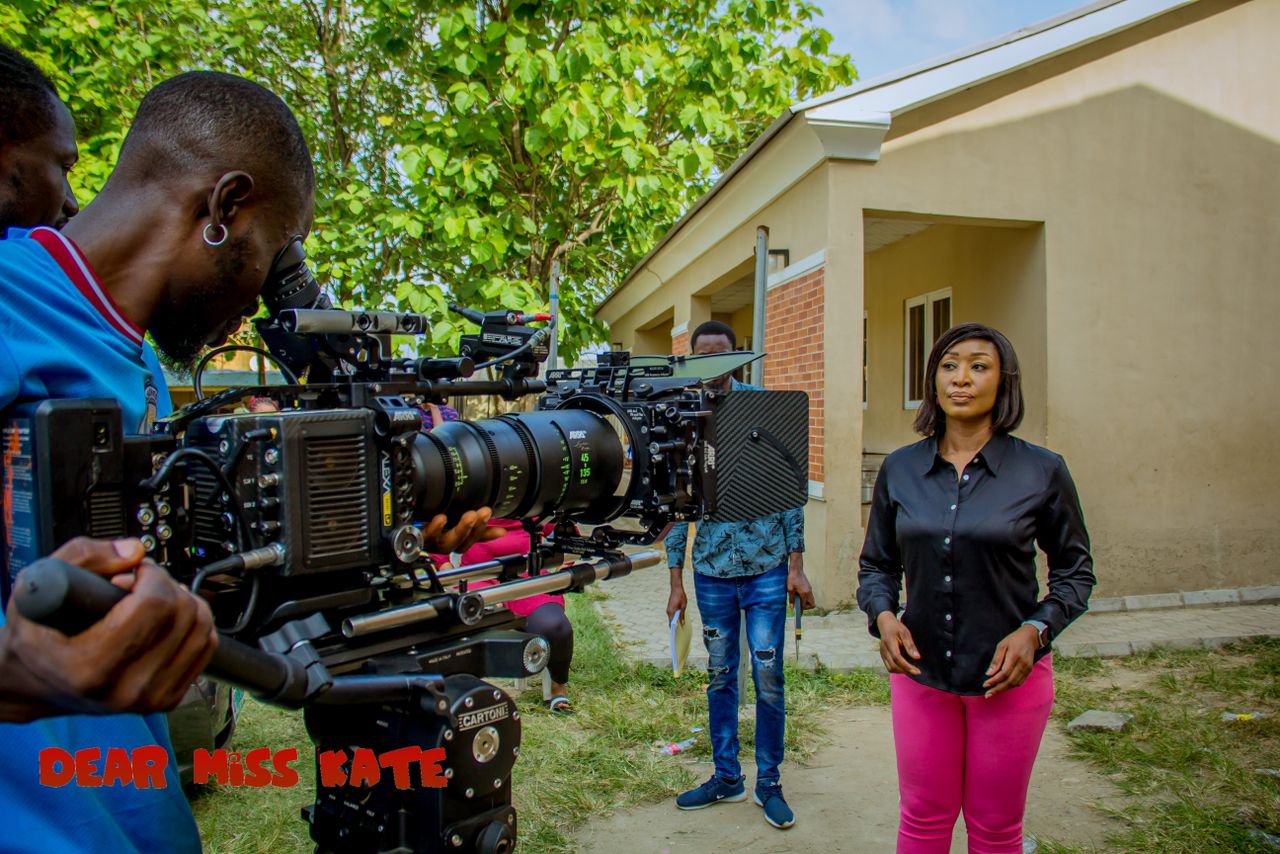 Tell Me More
Directed by Umanu Elijah Dear Miss Kate is a melodramatic cinematic movie that tells a story of hope, sacrifice, and perseverance.
It stars prolific actors like Patience Ozukwo, Ashionye, Ruth Kadiri, Oma Nnadi, Felix Omokhodion, Lemuel Udokomose, Ozee Mbadiwe, and a host of others.
Produced by ChinneyLove Eze, the title is an original piece from the entertainment house ROK. This project is intended to push the media company's presence and platform, especially in this era of stream wars.
Dear Miss Kate is slotted for a big screen release and later on a streaming path.
Key Background
ROK Studios is a Nigerian film production company founded in August 2013 by Mary Remmy Njoku. The production company has produced over 12 TV series, and notable productions from ROK Studios include Hazeezat (2014), Thy Will Be Done, Festac Town, TV Series (2014), and A Northern Affair (2014).
Mary Njoku launched ROK on Sky, a network airing across the UK at the Nigerian High Commission in the UK in 2016. In July 2019, ROK was acquired by Canal+ Group. Mary Njoku stays on as director general of ROK under the Canal+ acquisition. On 23 November 2022, ROK United Kingdom launched a streamed service on Freeview channel 280
In Summary
This is a step in the right direction for Mary Remmy Njoku's ROK Studios. Creating and releasing this big screen piece will further promote the Iroko brand, making its mark in the advancing TV and film industry.
The release date for the title is yet to be announced.