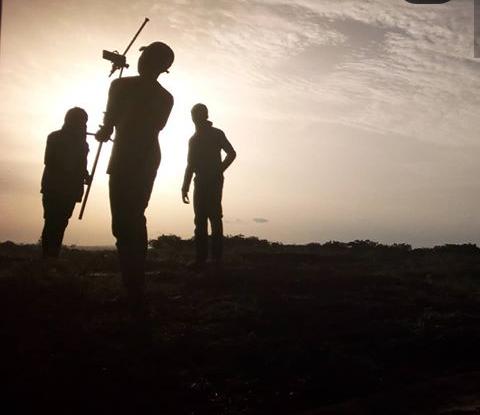 Meet the young team of eight that formed a sci fi production company in Kudenda the northern part of Nigeria. They are named the Critics Company. We spoke with them through a series of video call and yes before you start thinking that does Kaduna even have internet. Lol. They actually do.
Lets give you a context of how this story came about. The critics company reached out to Nigerians to support them financially via a Twitter post and BOOM! something unexpected happened.
Hi
The critics here again, we are teenage filmmakers based in kaduna. We make sci-fi short films and all our short films were shot with a TECNO CAMON CX. We believe with one million, we could get better gadgets and improve our filmmaking skills. #lightupyourdream3 #TecnoSpark3 pic.twitter.com/nWkqBqou5J

— The Critics (@thecritics001) May 12, 2019
One of Nigeria's biggest filmmaker Kemi Adetiba (King Of Boys) reached out to them and gave them one of the best gifts in this world. Her VOICE.
Please help support these AMAZINGLY talented kids @thecritics001 if you can, and with whatever you can. These kids are the FUTURE… I can feel it!!

Acct number: 0064471627
Name: Godwin Gaza Josiah
Bank: Sterling Bank pic.twitter.com/E5xsmjtS8R

— Kemi Adetiba (@kemiadetiba) June 12, 2019
She posted a video of their work alongside a written caption that solicited for financial help from the public and her fans. From here on the Twist of Fate began.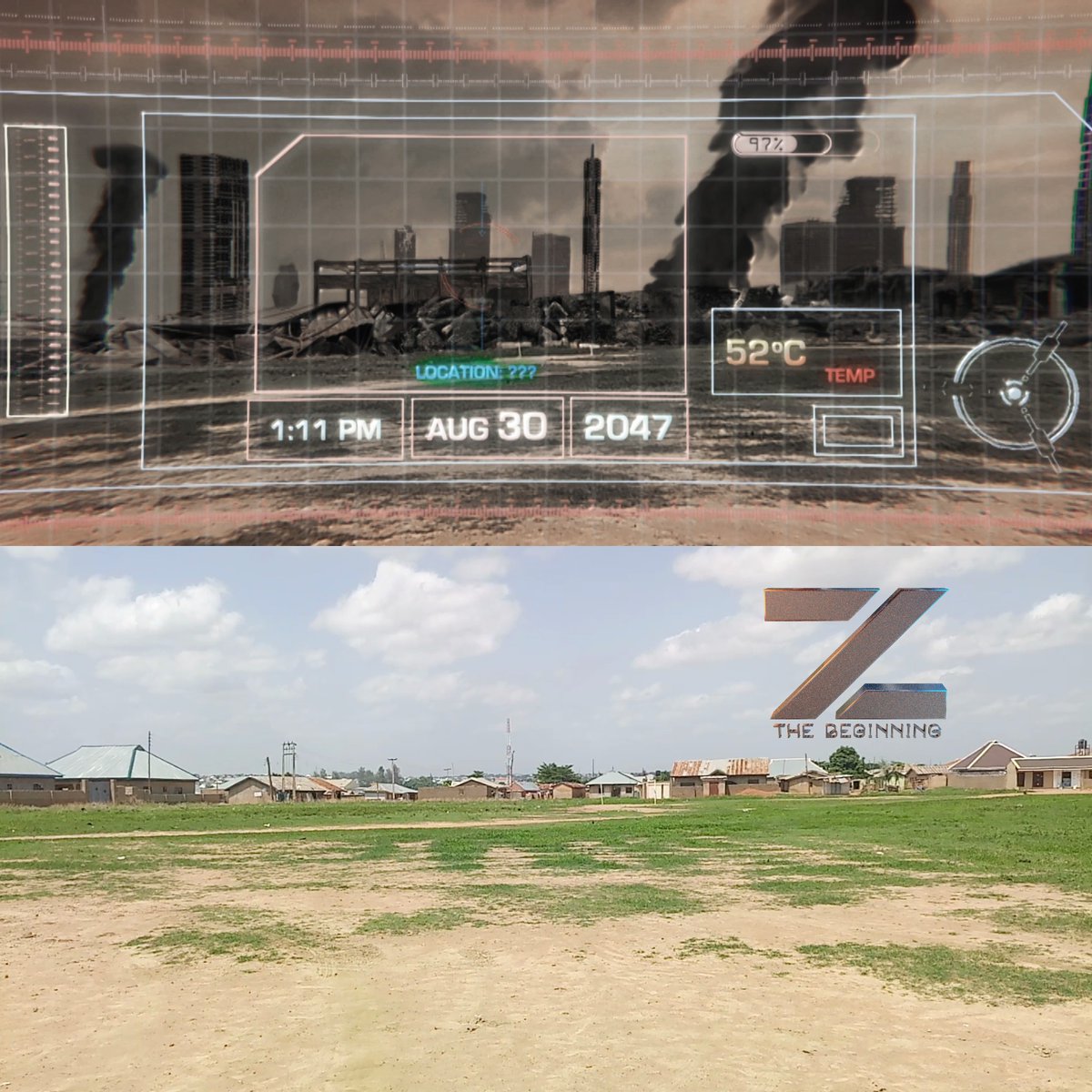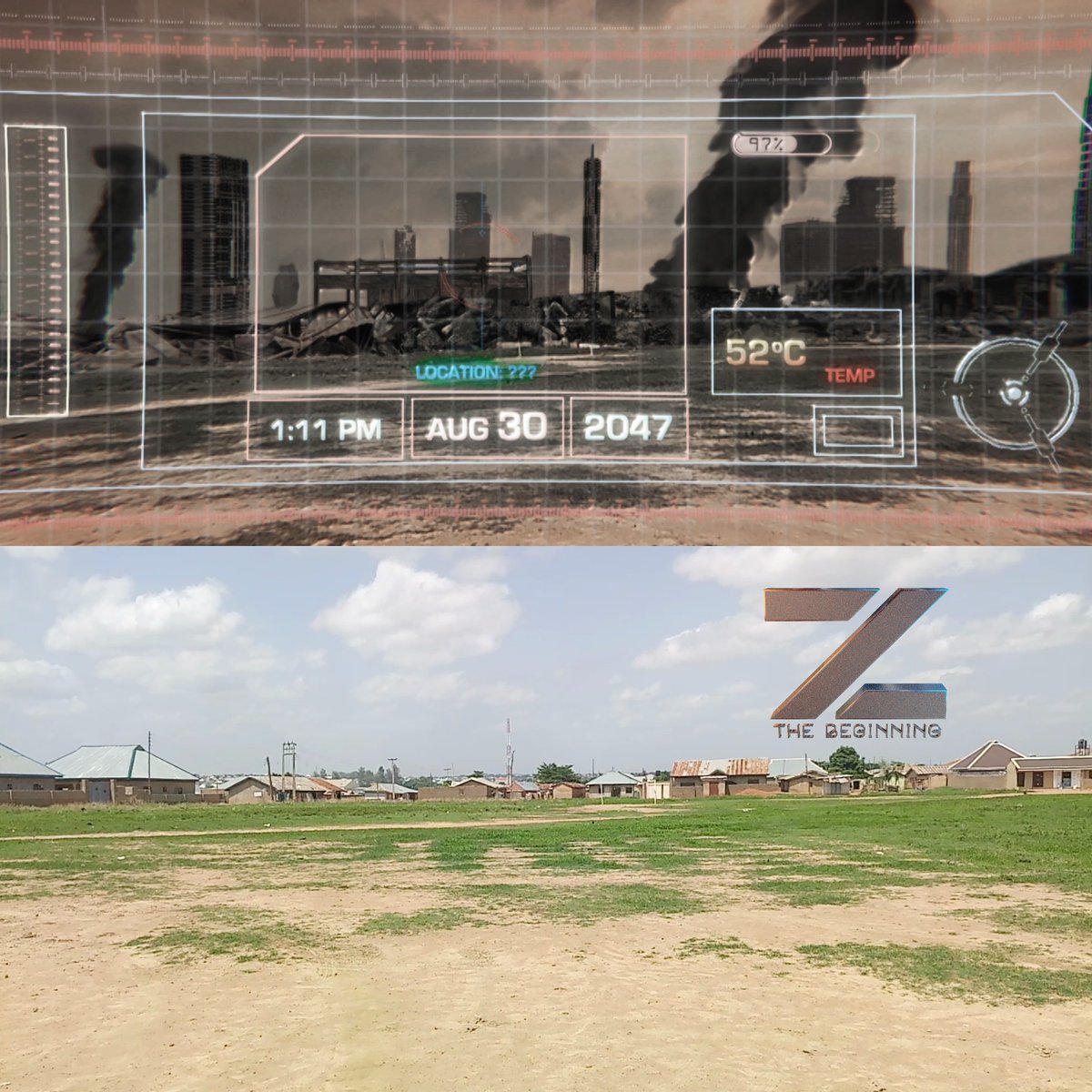 It was around 2pm on a sunny day in Kaduna state University. Godwin Yusuf an undergrad student of chemistry was breezing through his phone and saw the best news of his life. It was a comment from a well-known financial institution promising to give his team one million Naira for equipment gear. Ha!!!
Crazy right, just how one action from someone you barely know can change your life just like that.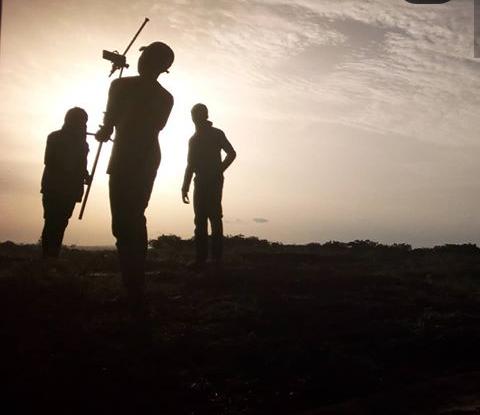 The Critics Company, let's meet them
Victor Josiah is an 18 year old male individual part of the sci fi production team. At the moment he is in love with yam and egg sauce and can eat it all day. We asked him what motivated him to become a filmmaker and he says he is tired of traditional reality settings and boring drama stuff Nollywood does and he is here to change all that.
Victor is the props, costumes and light guy for the group. He also scouts for locations for filming. Currently he enjoys watching movies and his top favorites are Alita battle angel and Pacific Rim. He just finished write WAEC, waiting for his results.
Raymond Yusuf is the cinematographer for the group and also doubles as the premiere pro guy (video editor). At just 17 it's very impressive the knowledge this guy has stored in his brains. Currently he is an undergraduate studying computer science at the University of Abuja, but there is a problem. He says that they are grinding them too much in courses they don't need. *sighs we all know this apparently.
Raymond stays awake at night waiting for 12 am to nack (reach) and you must be wondering why. It's for no other reason but cheap INTERNET. A popular network provider does a deal for data plan. Pay 25 naira to get 500 MB valid from 12- 4 am. During this period, he browses and downloads VFX tutorials and gets ideas of film making from his favorite YouTube channels which include film riot, peter McKinnon. Asides film making he says he enjoys rap music a lot and has respect for Nigerian rapper M.I.
Oh he is also a Johnny Drille and Dumebi fan.
Ronald Yusuf is the genius guy for their props design. Most of what they use is makeshift local materials they can lay their hands on which is now used as prop for their filming. From tripods to their light stands/holders or weapons. Ronald is the guy in charge of all that. He also does stunts for the group and coordinates fighting sequences for their film projects.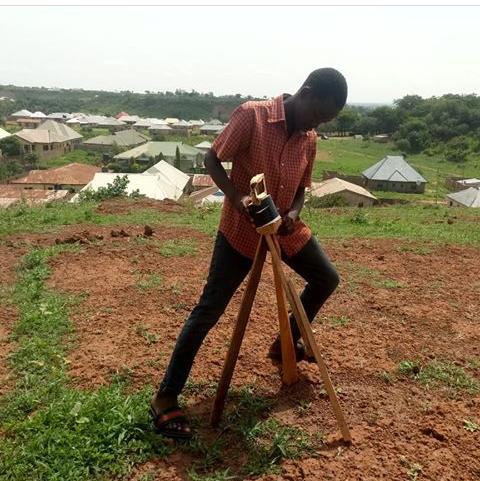 Godwin Josiah is the director and script writer. He is the oldest among the group at 19 years. He is a student of Kaduna state university studying chemistry (can someone fling this guy to film school??!)
Godwin says the group has been together since 2011 and started shooting their films with a Nokia c2 phone. The group only had one laptop which makes their production quite slow and progresses into months before the final work is done. A lot re-shoots is done and it can sometimes get frustrating as we realize that a particular scene is missing while editing in post-production.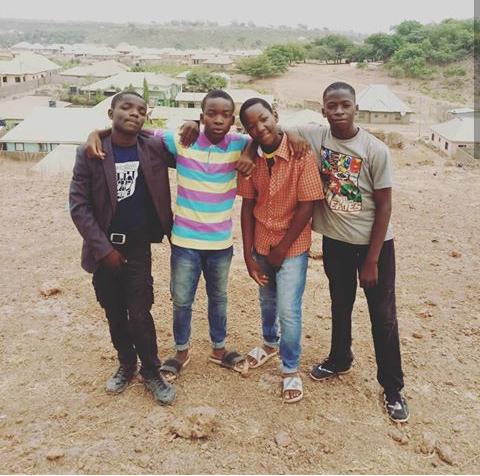 Speaking on whether they have family support, its goes on and off but it's getting better. Before they told us not talk to even talk to each other at all. We are from related but different families that don't want to come together. Looking back we always had to sneak out for like a quick 5 minutes shoot and then sneak back in to pretend as if we had been there all along. But few years passed on and this time we just did not care anymore. We just went out to shoot even though they severely warned and punished us for going.
"Our passion became stronger than the words of our Parents"
Early this year we applied for the techno spark challenge, got to the final stage but lost due to one reason or the other. but then the universe has a way of doing its stuff. Filmmaker Kemi Adetiba was tagged in our post and a few weeks later she reached out. lol. it was a surreal moment when i saw her DM. I had to go confirm first if it was her . then i saw the blue tick because she is verified on her accounts and i was like its REALLY her.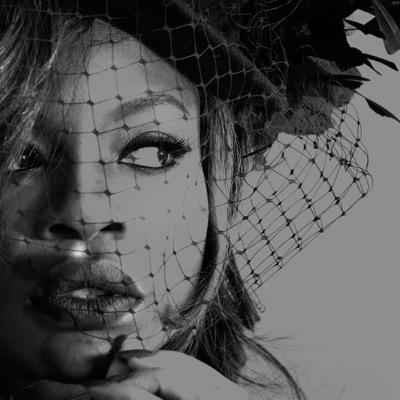 so the rest is history and we got the fund we never dreamed of having and we have promised everyone who has been following our journey to continue to work hard and put more stuff. our gears are being bought as we speak and we are already working on our next short film.
"is it Sci-Fi we joked , they laughed and gave us a face of what else could we possibly do"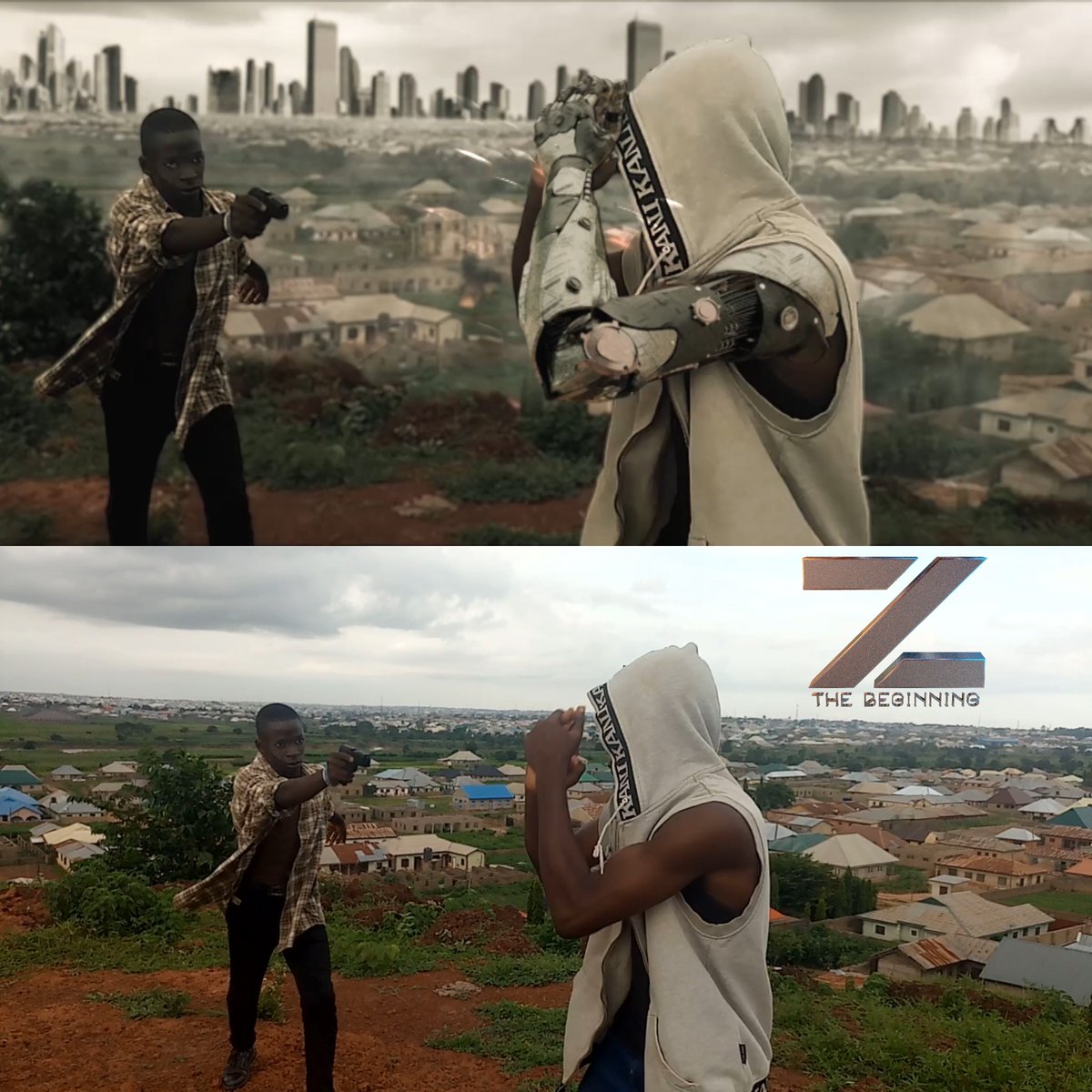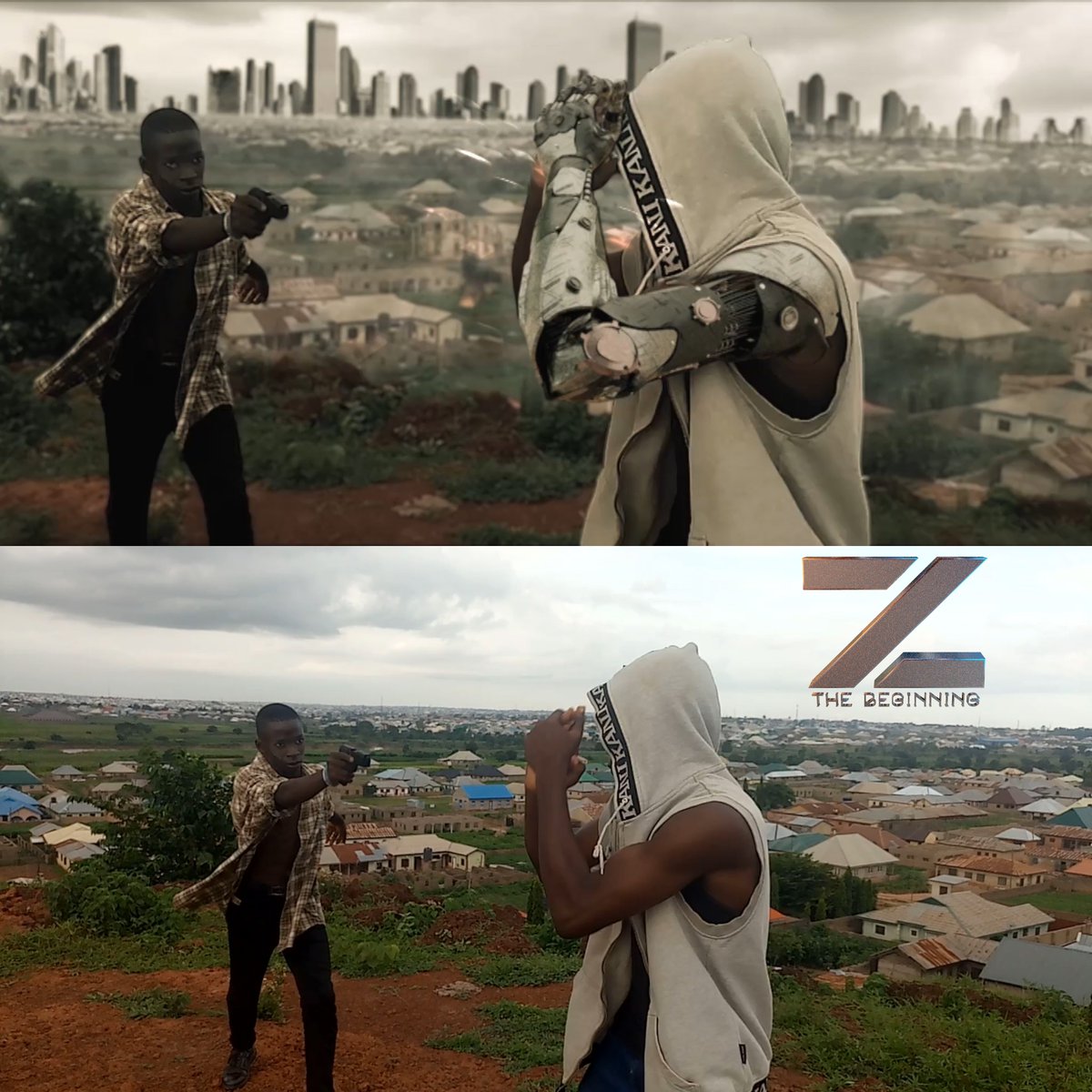 Godwin also has a word for every creator out there, he says that you don't need something big to create something big, just create no matter what tools you have on ground.
Also as a filmmaker your mindset matters. Sometimes we create stuff that we feel is just mediocre. Don't take it as a failure. Rather take it as an experience you have gained good knowledge from because now you know what made that stuff mediocre and only you can make it better.
To every single person who Donated Thank you
We will not Fail you
You kick-started a Dream
Now Watch it Grow ❤#thecriticswhorule#Thankyou

— The Critics (@thecritics001) June 18, 2019
We end this post by saying THE FUTURE IS NOW! for every dreamer out there. Get your stuff together and create the worlds you have always dreamed of. You never know when your 'KEMI' would come calling.
"DONE is better than PERFECT" SHOCK THE WORLD

Hello, Thank you for Reading. would you like to tell us your incredible story of how you are defying the odds. well, do send us a mail at [email protected]
we will be waiting.