The Story ⚡
If you missed the April edition of short film Saturday, here is a chance to catch up on the question and answer session with Idowu Okeniyi, director of the film screened – Jungle Justice
Jungle Justice centres around the life of young Kofi, who lives in a Ghanaian beach town, James Town, with his mother and father. He finds himself in constant trouble and alters not only his character but those around him too.
How far will those who love him go to keep him safe? How far will he go before he truly learns a lesson?
Watch The Session Here:
What inspired you to make the movie "Jungle Justice".
Jungle justice is a situation where an individual or criminal is
caught in the act by people living in that neighbourhood. The criminal is caught, beaten to a stupor,
and they call the cops after to take the culprit away.
I think a lot of people engage in Jungle justice because they don't trust the police.
The idea behind it is to make sure someone else doesn't repeat the act committed by the culprit. I don't necessarily agree with the idea because it's murder.
You haven't given the person the chance to get true justice. There's no difference between the culprit
and you share the director.
This is what inspired the making of this short film.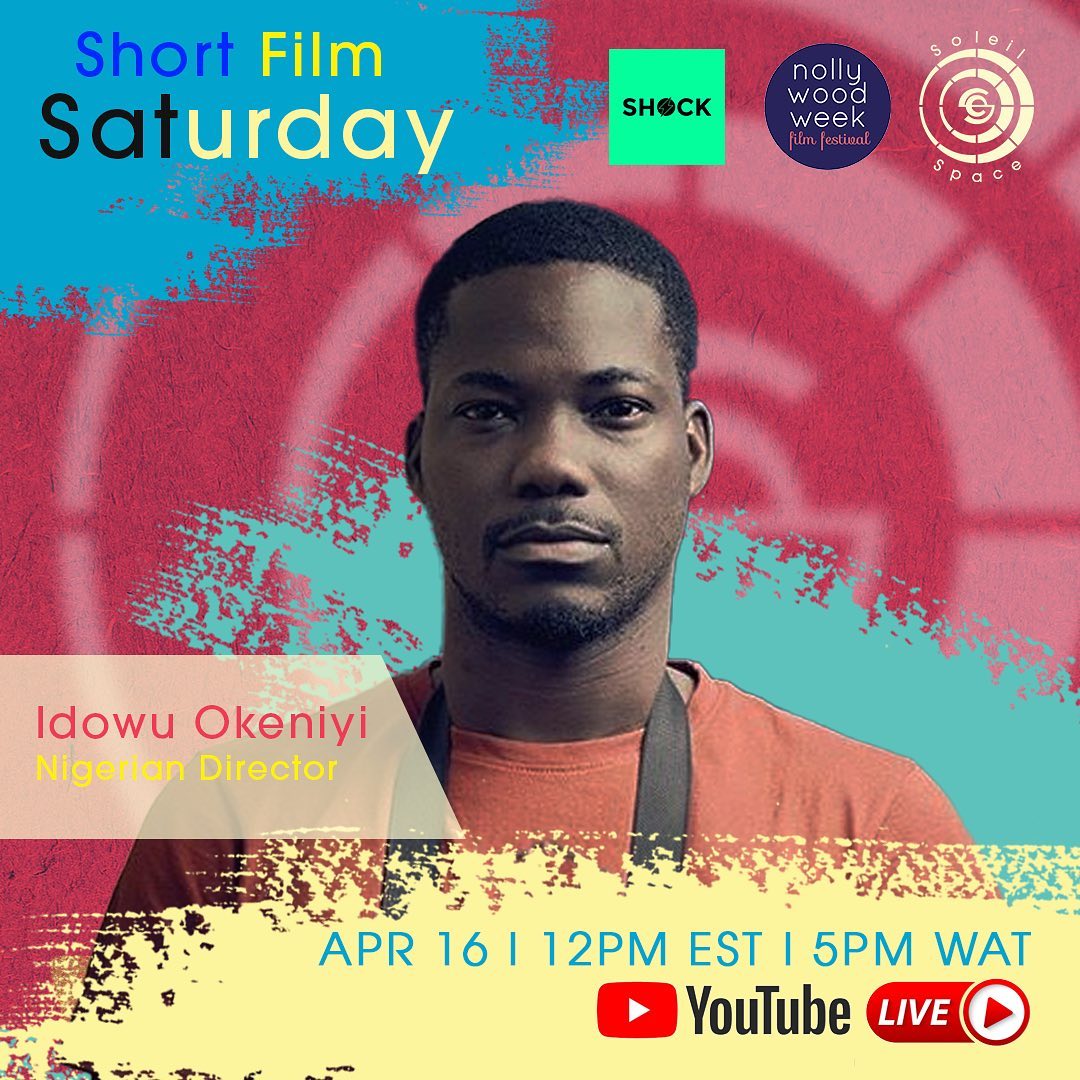 About the filmmaker
Idowu Okeniyi is a Nigerian-Ghanaian Film Director, Director of Photography and Producer. He completed his education at Central University College as an Architect before training as a film director in 2013. However, his career in filmmaking began even earlier.
In 1999 he was an actor in a Nigerian television series and in 2008, a director when he shot and directed his first short film with a camera phone and his college roommates as actors. He is the co-founder of Studio Reel Films and with countless short films under his belt, he is currently working on his first feature film, "One Chance" now in pre-production.
About Short Film Saturday
Every Saturday, Soleil, a media company for global content creators focused on a transcultural audience hosts a regular streaming series showcasing diverse short stories across the globe. We're teaming up with them to help cover this series and tell the world what's good about it.
This is the right opportunity to build a community of first-time filmmakers as well as spotlight the important messages they are trying to pass across with this medium.
we're super excited to see how this partnership evolves.
Next Short Film Saturday: Happens June 28th
Submit Your Films:
are you a short filmmaker looking to showcase your film? see the below instructions
Next Short Film Saturday: Happens June 28th
Short films only, no longer than 40 mins
● If not in English, must have English subtitles
● Does not already have distribution (if already distributed, films with non-exclusive distribution will be considered)
● Content created by filmmakers from the diasporas of the Global South (Asia, Africa, Latin America, the Caribbean, and the Middle East)
● Music Videos are not eligible
If your work is selected by our committee, we will notify you within 4 weeks of submission to schedule your film for our next available Short Film Saturday event, which takes place weekly via Youtube Live, followed by a Q&A discussion.
To submit your film for consideration (for free), please use our FilmFreeway page: https://filmfreeway.com/SoleilSpace