The Story⚡
Prime Video is set to launch its global comedy franchise, LOL: Last One Laughing, in Nigeria, and it premieres on the 14th of July.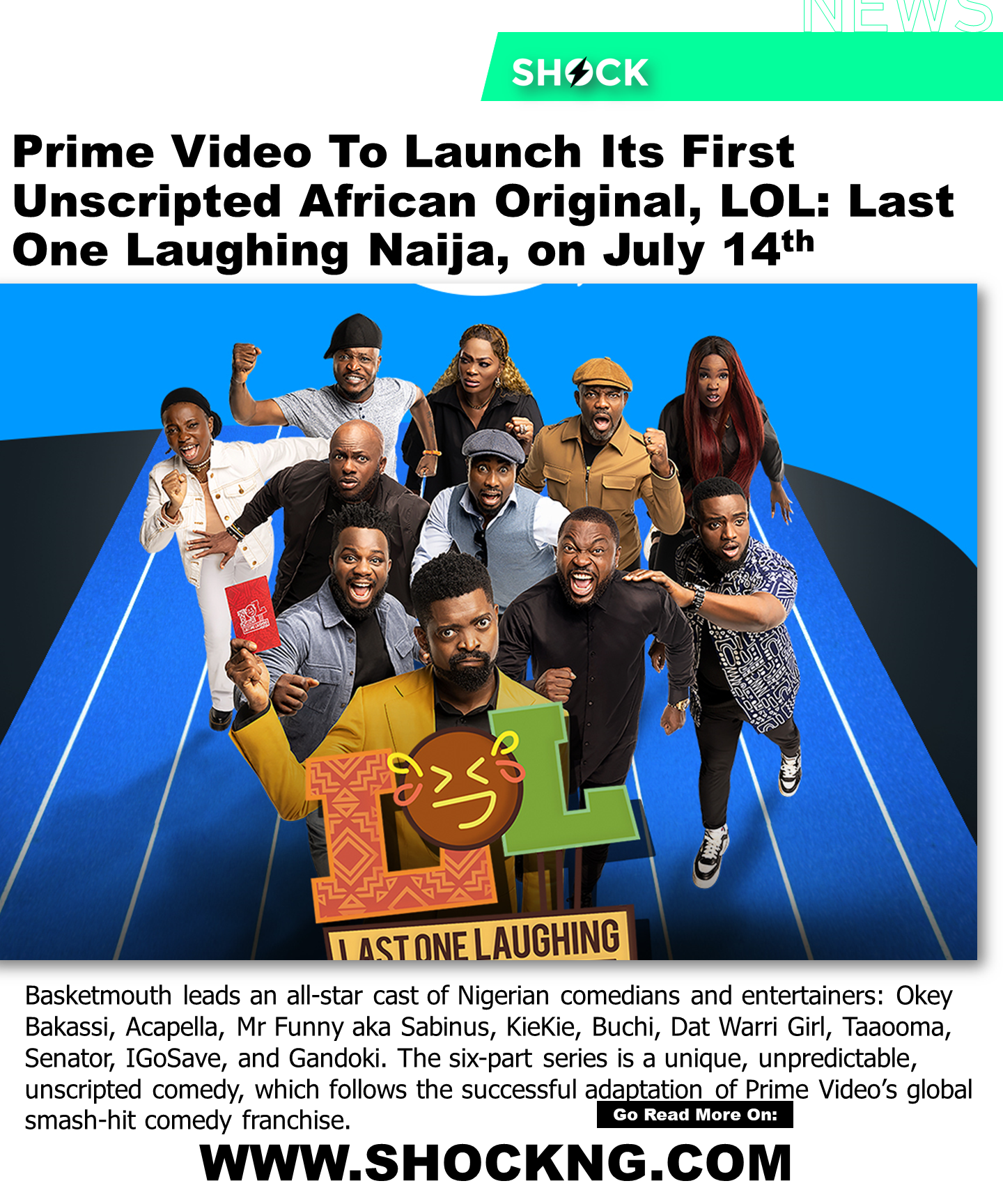 Tell Me More
Basketmouth leads an all-star cast of Nigerian comedians and entertainers: Okey Bakassi, Acapella, Mr. Funny aka Sabinus, KieKie, Buchi, Dat Warri Girl, Taaooma, Senator, IGoSave, and Gandoki
Prime Video offers customers a selection of local Nigerian Originals and Nollywood titles, as well as popular global Amazon Originals and Exclusives like Gangs of Lagos, Brotherhood, Battle on Buka Street, The Lord of the Rings: The Rings of Power, Tom Clancy's Jack Ryan, and Riches, all for 2,300 NGN per month
June 29, 2023—Today, Prime Video announced its first unscripted African Original, LOL: Last One Laughing Naija, which will launch on July 14. Hosted by Nigeria's king of comedy, Basketmouth, the six-part series is a unique, unpredictable, unscripted comedy, which follows the successful adaptation of Prime Video's global hit comedy franchise currently produced in over 20 countries and territories worldwide.
What to Look Out For
The series will see Basketmouth pit 10 of Nigeria's best comedy and entertainment stars against one another in a celebrity showdown where anything can happen. Today, Prime Video reveals the much-anticipated all-star lineup made up of Nigeria's top-tier comedy acts: Okey Bakassi, Acapella, Mr. Funny aka Sabinus, KieKie, Buchi, Dat Warri Girl, Taaooma, Senator, IGoSave, and Gandoki.
"Our audiences are going to love seeing a series full of incredible Nigerian humour and comedic talent with this A-List lineup of comedians, who will test each other's limits in the pursuit of laughter in LOL: Last One Laughing," said Wangi Mba-Uzoukwu, head of Nigerian Originals, Prime Video.
"We're proud to be bringing Prime Video customers a genre most loved and consumed by Nigerian audiences around the world."
"LOL: Last One Laughing is a global hit for Prime Video, and that's why we're excited to bring its very own version to customers in Nigeria," said Ned Mitchell, head of African and Middle East Originals, Prime Video.
"As the first unscripted African Original to launch on Prime Video, LOL: Last One Laughing Naija continues to set the tone and standard of the authentic Nigerian stories and genres we want to share with our audiences at home and abroad, and our commitment to the local TV and film industry."
The six-part series will follow the group of comedians as they compete to be the Last One Laughing. For six hours, there is only one rule: if you laugh, you lose. The last comedian to remain straight-faced will be the winner, and will be able to donate ₦40m to a local charity of their choice.
The top comedic lineup will bring every comedy trick they have to make each other laugh whilst resisting the urge to laugh themselves.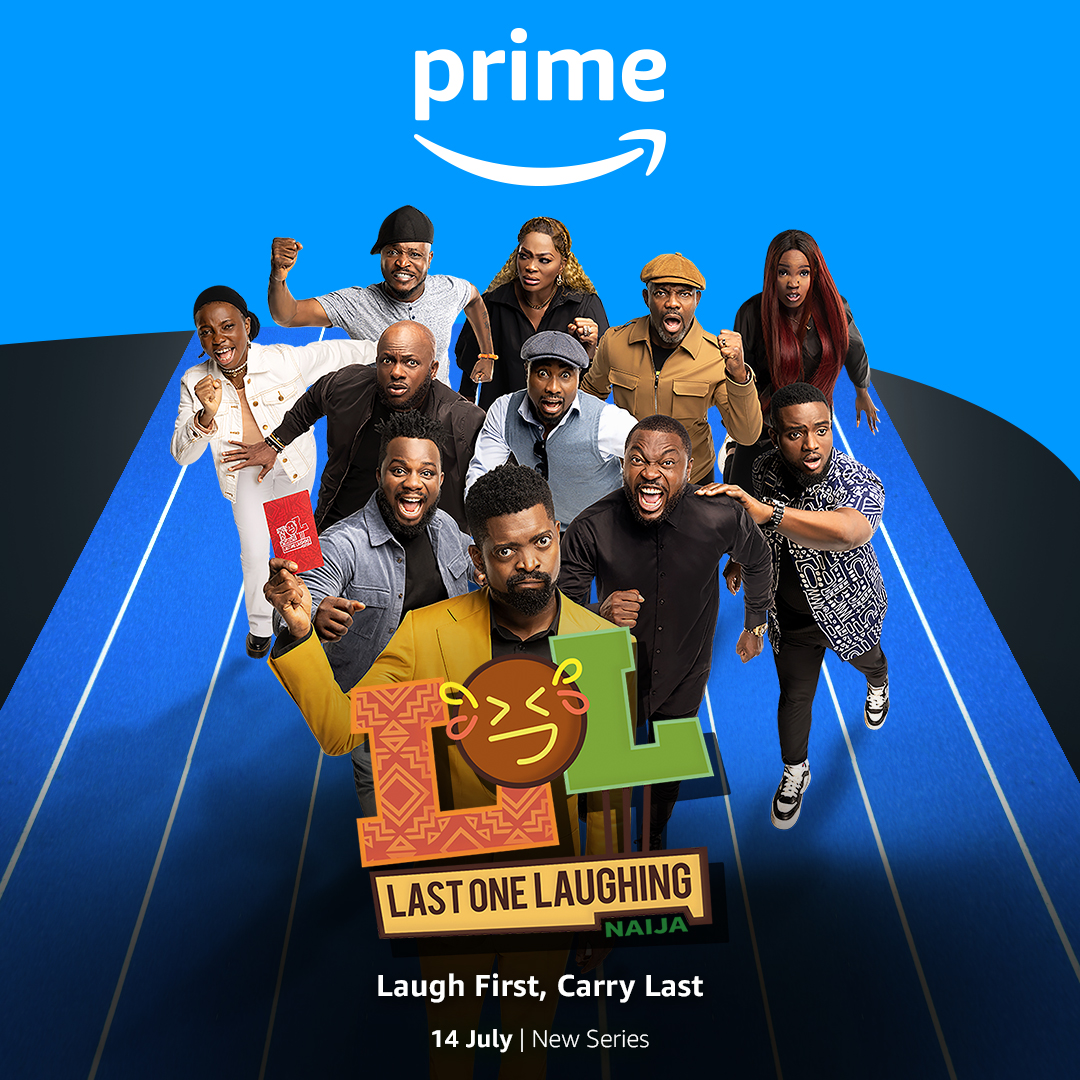 Key Background
LOL: Last One Laughing Naija builds on Prime Video's commitment to deliver local and authentic African films and series to a global audience, including an exclusive overall deal with the director and producer of Gangs of Lagos and Brotherhood, Jáde Osiberu and her production company Greoh Studios. As well as an exclusive commissioning slate deal with Nemsia Films, beginning with Breath of Life, launching later this year.
Prime Video is also the home of some of Nigeria's biggest theatrical movies, with exclusive licencing agreements with Inkblot and Anthill Studios, bringing customers box-office hits King of Thieves; Hey, You!; and Palava!, as well as TV series Beyond the Veil and Grind.
In Summary
The series is produced by Amazon Studios in collaboration with Nigeria's LiveSpot360 Productions and will be available on Prime Video in over 240 countries and territories worldwide.
The six-part series will launch with two episodes streaming back-to-back each week over a three-week period from July 14-28. The series will be available on Dolby Atmos for customers with compatible setups for an enhanced viewing and audio experience.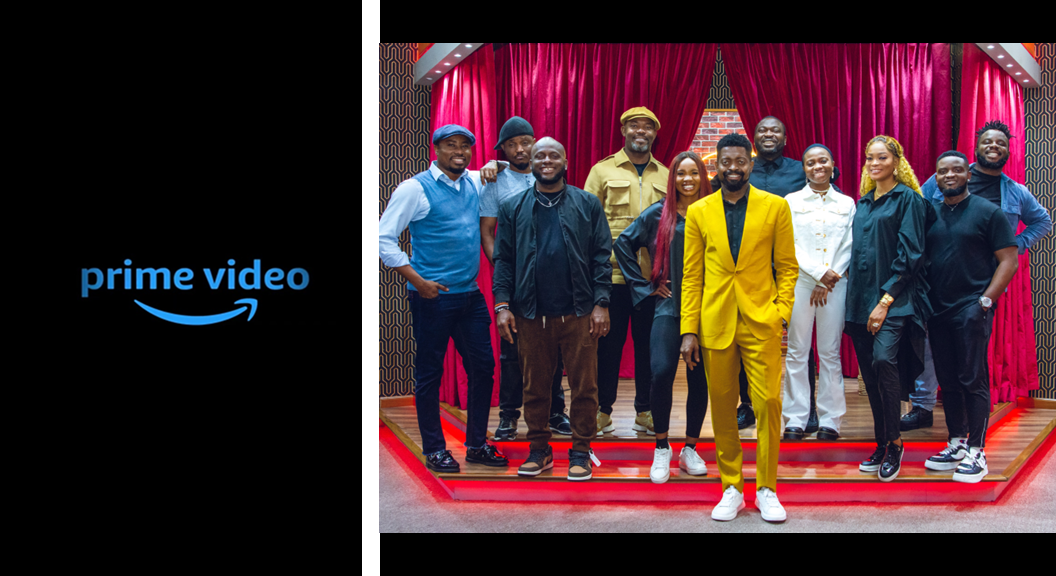 Thanks For Reading.
Let's be friends on Instagram @shockng