The Story ⚡
Ponzi directed by kayode kasum and produced by Vincent Okonkwo tops domestic box office with N13.32 Million after omo ghetto's 10-week sovereign rule.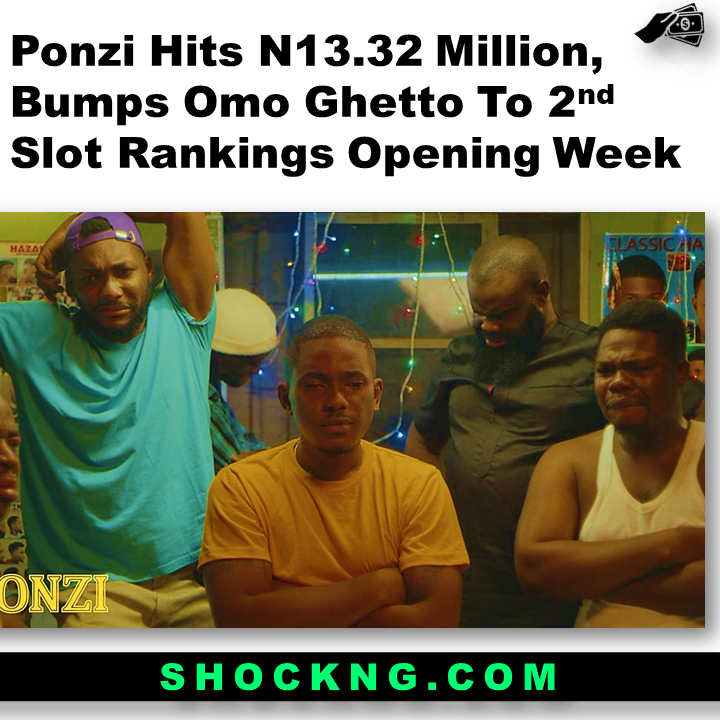 Tell Me More.
2020 was that exhibition year regarded as the worst ever witnessed globally.
Same was witnessed in Nigeria where domestic exhibitors had counted their losses and was about to wrap up the year.
However, Omo ghetto the saga released on Christmas day pulled a last minute screamer at the box office with a gangster record smasher of N120 million debut.
10 weeks after this release, the film was still top choice for movie goers across Nigeria up until the last 14 days in which ponzi began its exhibition.
Ponzi follows the story of trusting residents living in Nigeria as they welcome a Politician's long lost American son into their world.
He responds to their kindness by establishing a Ponzi Scheme which leaves them in a situation desperate enough to inspire an amateur heist.
The heist does not go according to plan.
Cast in the film are Timini Egbuson, Uzo Amaka, Jide Kosoko, Mawuli Gavor, Tope Tedela, Chinyere Wilfred, Gold Ikponmwosa, Zubby Michael and Mr Macaroni
Box Office Numbers
The title opened in 58 cinema locations across the country with Film One as its distributor.
The first 3 days revenue hit N8.85 Million.
For its 7 full theatrical days, the movie made N13.32 Million.
Jumbo Casting
Ponzi movie which was distributed by film one did something very bold with its cast.
The title mixed a jumbo of talent that individually brings a crucial stake to the overall commercial viability of the film.
Audiences are more than likely to be engaged with a film character on screen if they like the character and with this principle in mind, Ponzi packs as many "relatable characters" in the film as possible.
For us, Zubby Michael gets our full attention as a crowd puller (see video) when the film was released.
The commercial viability of an actor is said to be measured through numerous different parameters that cannot be looked at in isolation and are dependent on each other.
However, we can clearly denote that Zubby Michael, an asaba star actor that features in ponzi carries the most weightage in some areas outside the main theatrical market which is Lagos.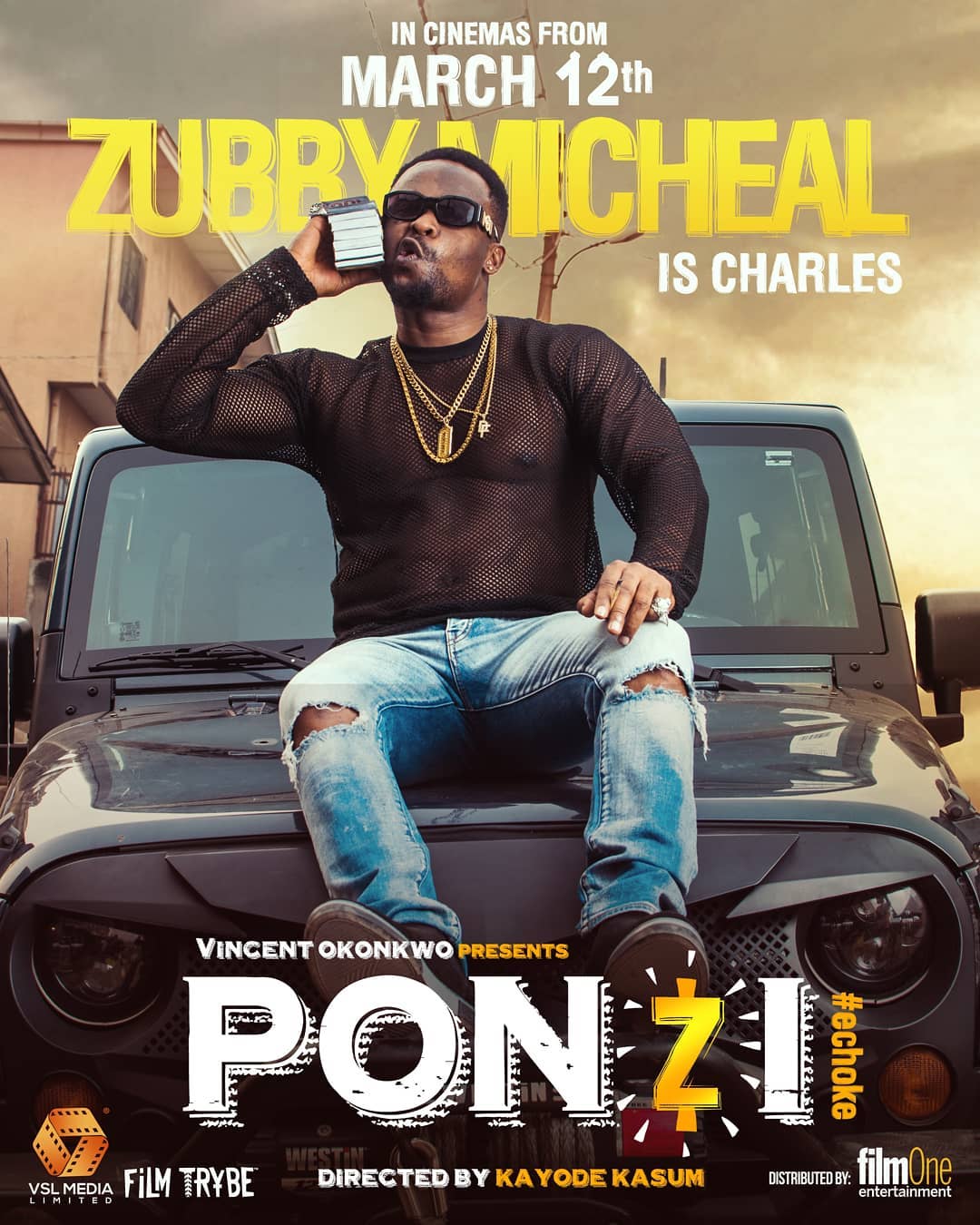 The kayode kasum Currency
The kk currency certainly exists and will be around for long while.
The hotshot director has been working his visual neurons to mint commercial films back-to-back since his rise to fame courtesy sugar rush.
But what's more interesting is if indeed this currency can mint a new Nollywood star in the coming years.
Under his production company – Film Trybe, Kayode Kasum has been investing millions to produce and promote domestically made films.
if there is any executive producer that can mint a star, his name is surely among.
Top 5 Nigerian Box Office Movies From 12th – 18th March 2021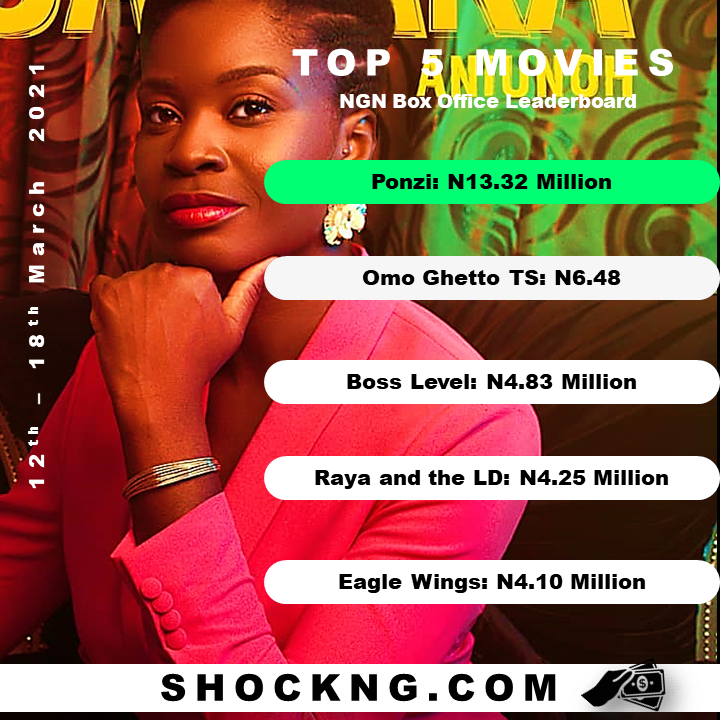 Eagle wings directed by Paul Apel made top 5 with N4.10 Million.
The animated film from Disney "raya and the last dragon" grossed N4.25 Million during this week to cume N10.28 Million and ranks 4th
Boss Level, an action-comedy American title directed by pulled N4.83 Million, screening in 48 locations. Stood at 3rd
Omo ghetto conveniently positions in second place and has now cumed to N626 Million – the highest Nollywood feature to do so.
Summary
Ponzi successfully pulled the market attention with its colorful posters, a diverse cast and "bum bum" marketing strategy.
However, With La femme Anjola, Razz Guy coming in hot + the therapist arriving 7 days later – will the above mentioned be enough to retain its coveted top box office spot.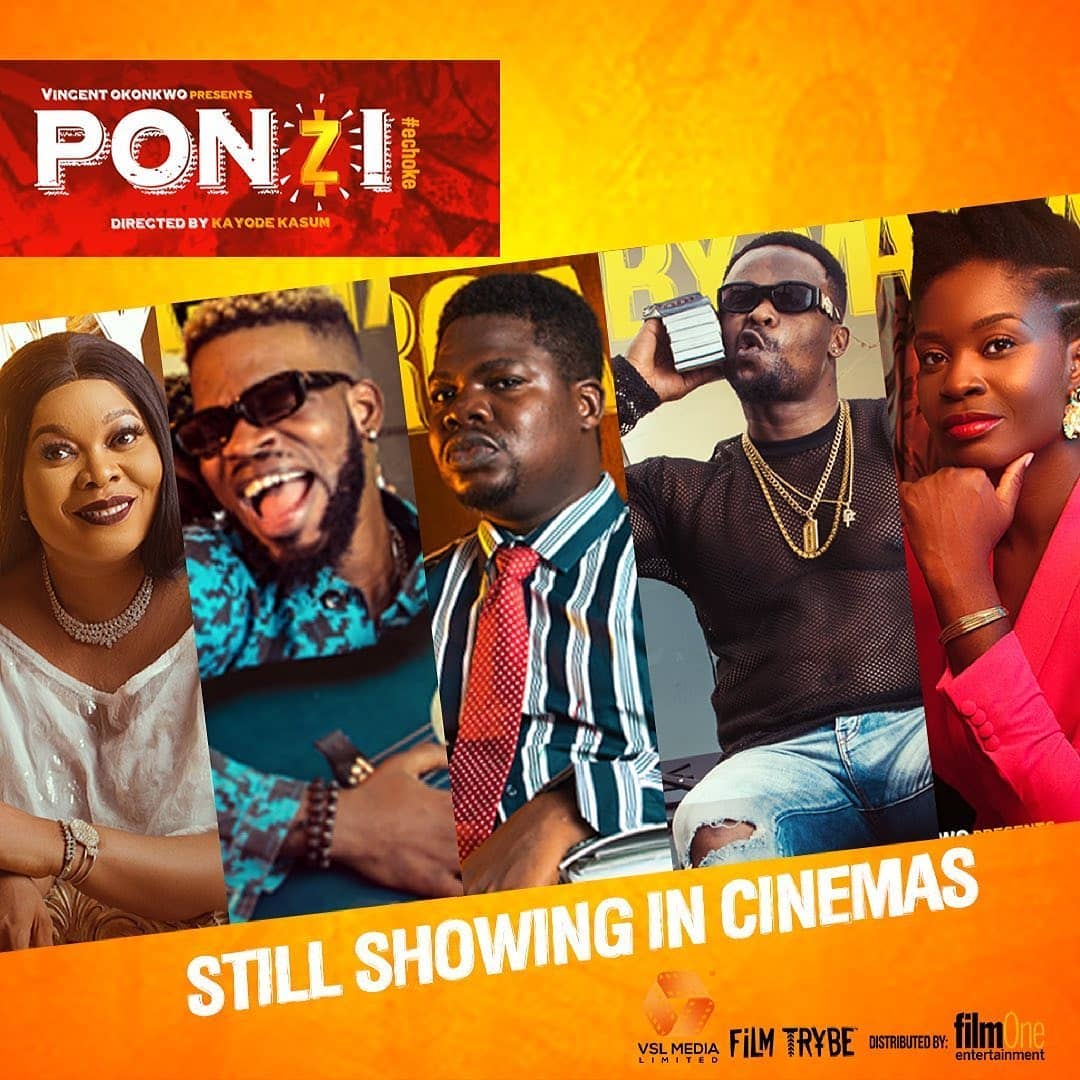 Thank you for reading
Shockng.com Covers the Business of Film and the Biggest movies that screen in Sub Saharan Africa.
Let's be Friends on Twitter @Shock NG