The Story⚡
From the prestigious black and white title that has racked up global demand, to a thriller title series from first-time showrunner Ireti Doyle – Here are the landing Nigerian titles to catch this September.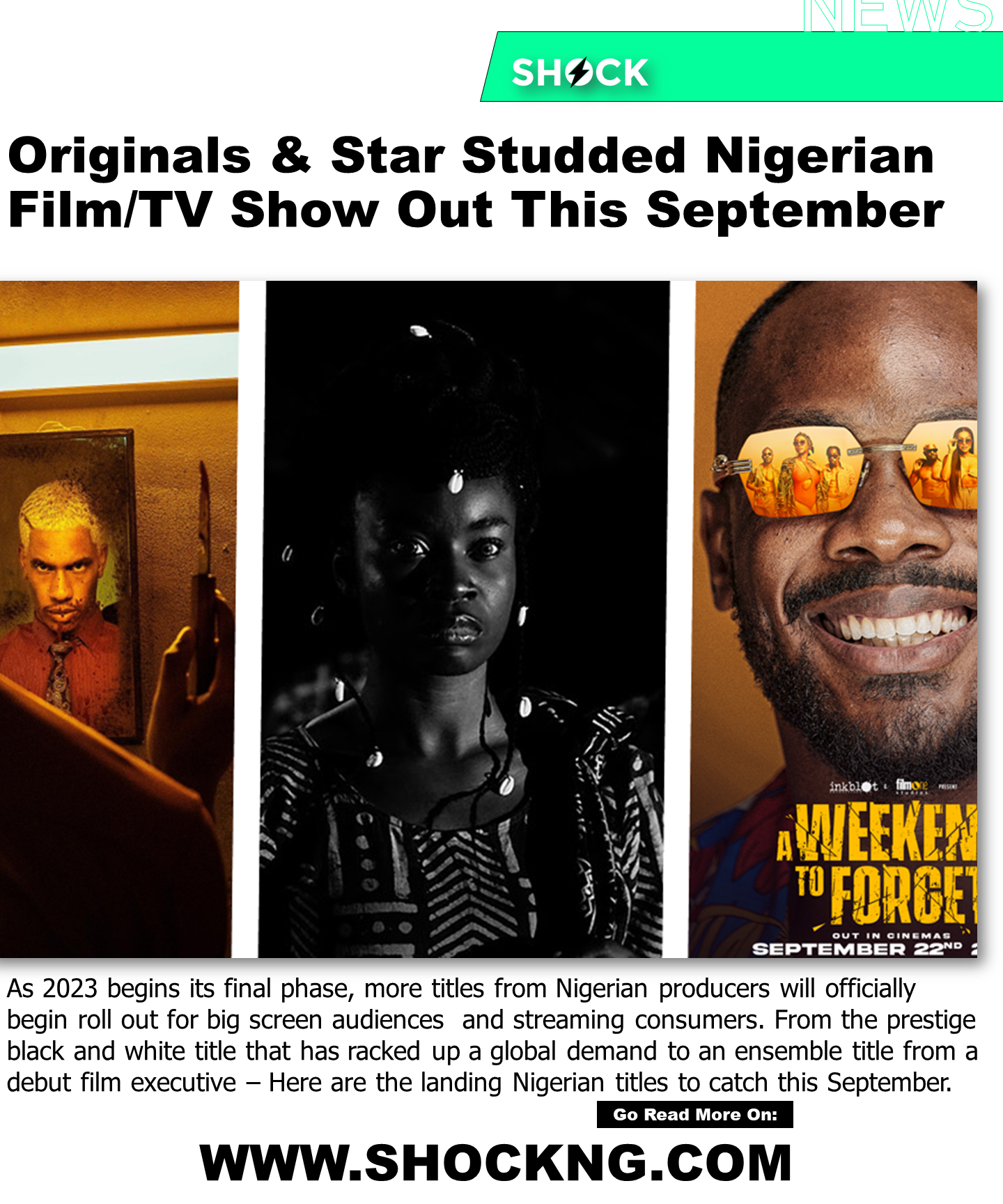 Tell Me More
Nollywood is now a big competition for Hollywood at the moment as August movies like Jagun Jagun; An epic, Which has become one of the most watched, biggest releases and Kesari (The King) are breaking local box office numbers. Also currently screening on the big screens are Mikolo, Orisa, and The Modern Woman.
This September, the industry anticipates better strides as new titles to entertain local and international audiences arrive in earnest.
Let's begin:
The Hidden
Set in contemporary Nigeria, The Hidden sees Evergreen Nigerian Actress Ireti Doyle wearing a triple frontier hat as Executive Producer & head writer, making her directorial debut, all the while playing the role of "Flo Ade" in the series.
The story revolves around a woman who has experienced a dramatic fall from grace. A mere shadow of her former self, she navigates through the aftermath of a once thriving career, grappling with loss and seeking solace in being a haven for others in need. Beneath her calm and near-perfect demeanor lies a hidden thirst for vengeance, as she sets out to confront those responsible for her personal tragedies.
However, the characters in The Hidden share a bond that goes beyond blood ties, connecting them through hidden trauma, violence, neglect, and abuse.
This series is now streaming on Showmax
Strained
Directed by Okechukwu Oku, this feature is a deeply emotional family drama that explores the complexities of love, forgiveness, and reconciliation.
Strained weaves an overwhelmingly near-home tale, delving into the poignant journey of a young woman and her estranged mother.
Key Cast: Queen Nwonkoye, Tracey George, Padita Agu, Adaeze Onuigbo, and Sam Sunny.
Coming to the cinema on September 1, 2023.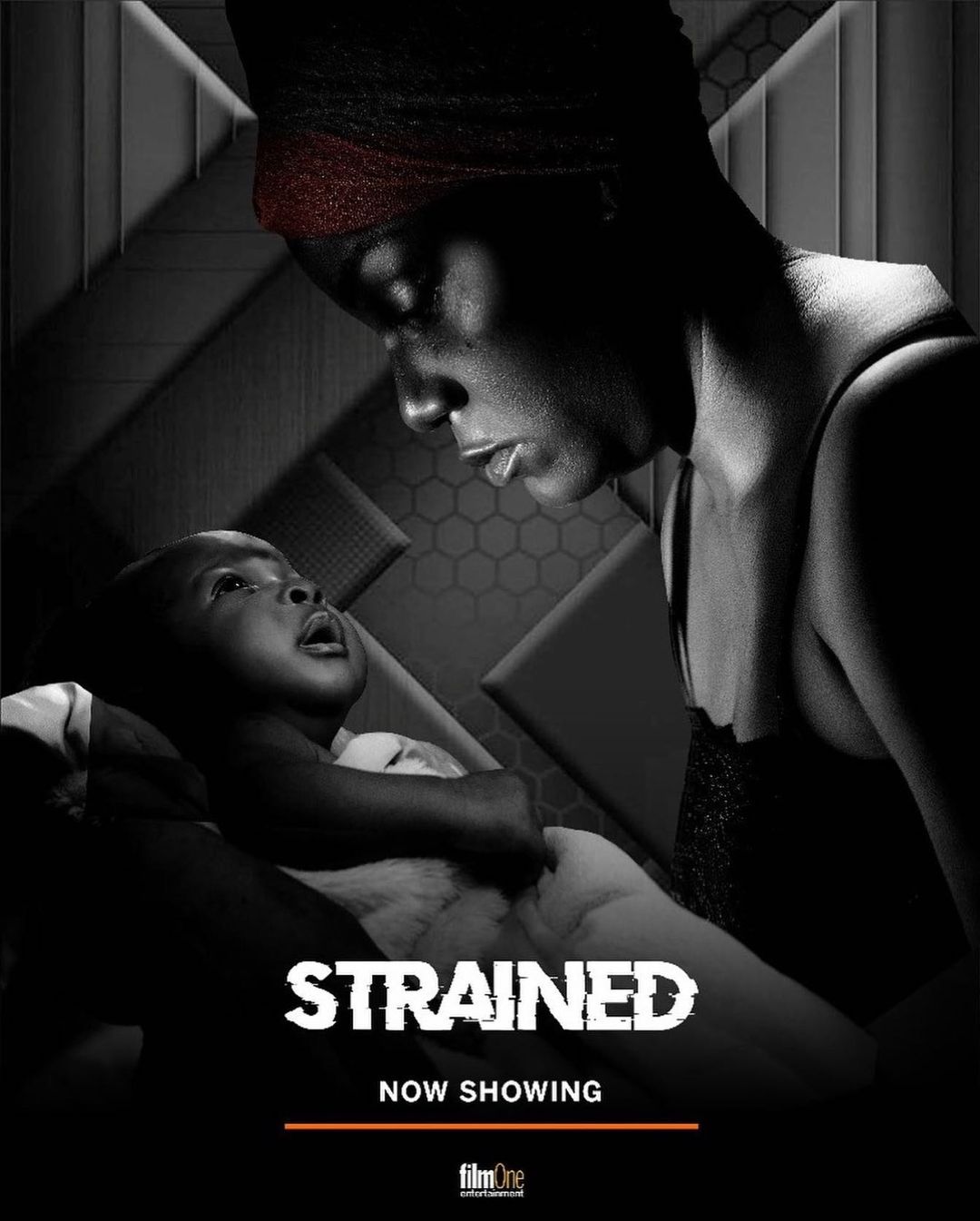 A Young Time Ago
A Young Time Ago was produced by LordTanner Studios in collaboration with David Wade Production and was directed by Tolu LordTanner.
The movie is about an upcoming artist in school, who is being framed for the death of a fellow student after a house party.
The movie stars Timini Egbuson, Toluwani George, Mofehintola Jebutu, Tomiwa Sage, Daniel Etim Effiong, Sophie Alakija, Mode, Olusegun Godspower, and Sandra Okunzuwa.
The movie will be released on Prime Video on September 1, 2023.
A Bag of Trouble
Directed and written by Mazi Chimex, A Bag of Trouble tells the psychological story of a struggling young man whose world comes to a halt after receiving a token of gratitude from a wealthy politician. Suddenly finding himself rich beyond his imagination, he must fight the figments of his mind and the evil he perceives closing in or slide back into the tough world that knows him too well.
Produced by Collis T. Miller, this drama-comedy stars Broda Shaggi in the lead, Sabinus, Hafiz Oyetoro, JideKosoko, Bimbo Oshin, and a host of others to complete a star-studded lineup.
Original Release date August 18th, 2023 – now September 1st, 2023.
Mami Wata
Mami Wata is a story about a village in harmony that is troubled and threatened by outside elements. Two sisters must fight to save their people and restore the glory of a mermaid goddess to the land. The film is directed by C.J. "Fiery" Obasi.
The black and white title stars Uzoamaka Aniunoh, Evelyne Ilu Juhen, Kelechi Udegbe, Rita Edochie, Emeka Amakeze, Tough Bone, Jakob Kerstan.
Mami Wata is coming to the cinema on 8th September 2023
Kanaani
Directed by Tola Olatunji, produced by Jennifer Māori and FilmOne. Kanaani had its first premiere at the Fine Art Theatre in Beverly Hills on April 7, 2023, and got nominated for 'Best Movie West Africa' at the 9th Africa Magic Viewers Choice Awards (AMVCA).
Kanaani is a story about love and resilience, set against the picturesque backdrop of a small fishing village in Edo state. The story follows the journey of star-crossed lovers Obehi and Gbovo, Their love is put to the ultimate test as they navigate a world of unforeseen circumstances. The film stars are Gabriel Afolayan and Ivie Okujaye, featuring Ayo Kush, Joseph Benjamin and Robb Hudspeth.
Kanaani is set to grace the big screen from September 15, 2023.
The Black Book
The black book is a Netflix-acquired thriller directed by Editi Effiong.
The story is about a bereaved deacon whose son was framed for kidnapping, he takes justice into his own hands and fights a corrupt police gang to absolve him. The movie stars Richard Mofe-Damijo, Sam Dede, Olumide Oworu, Shaffy Bello, Iretiola Doyle, Ikechukwu Onunaku, Taiwo Ajayo Lycett, Bimbo Manuel, Ade Laoye, Patrick Doyle.
Set to premiere exclusively on Netflix on September 22, 2023.
A Weekend To Forget
Directed by Damola Ademola, This inkblot title follows a group of seven friends who reunite for a weekend getaway after years of being apart. However, their reunion is not as smooth as they hoped it would be, as old tensions and unresolved issues resurface.
Things take a turn for the worse when one of the friends is found dead. As they try to figure out who was responsible for the murder, trust is betrayed and friends turn into foes.
The film stars seven main actors: Daniel Etim-Effiong, Stan Nze, Ini Dima-Okojie, Erica Nweledim, Elozonam Ogbolu, Neo Akpofure, and Uche Montana.
The thriller title debuts in cinemas on September 22nd 2023.
Charlie and the Boys
Charlie and the Boys is produced by Damn Good Studios, directed by Sele Got, and written by Nwamaka Chimezie and Emil Garuda.
The movie tells the story of Charles Omoke who is played by Kanayo O. Kanayo, who gets out of jail after being convicted of a failed heist. He discovers that he was betrayed by someone he trusted. He then decides to get revenge by plotting to steal a rare artefact with his two sidekicks. The film was shot in Nigeria & Dubai, and distributed by Tribe Nation Theatrical Distribution.
The film stars Kanayo O. Kanayo, Tina Mba, Seun Ajayi, Erica Opia Bale, Loud Voice, Sani Mu'Azu, Lantana Ahmed, Fredrik Skog, Marten Skog, Peter Sivler, Gloria Lenny Johnson, Ozioma Onodigno, Folake Akinfewa.
Charlie and the Boys will debut in the cinemas in Nigeria on September 29, 2023.
In Summary
As the year 2023 begins its final phase, more titles from Nigerian productions will officially begin to roll out for big-screen audiences and streaming consumers.
Follow @shockng on Instagram for box office and streaming metrics.