The Story⚡
Here are 7 things to remember about Inkblot Productions' upcoming big-screen title, A Weekend to Forget.
Tell Me More
1. Principal photography period
The film had its principal photography in May 2023. It was shot in Banana Island, Lagos.
2. Casting The Magnificent Seven
The film stars seven main actors: Daniel Etim-Effiong, Stan Nze, Ini Dima-Okojie, Erica Nweledim, Elozonam Ogbolu, Neo Akpofure, and Uche Montana.
In an exclusive with Shock, the director admits that the title was InkBlot's way of creating more room for creatives in the industry, both behind the camera and before the camera.
In his words, "We have people that we have never worked with before. For example, Uche Montana did a great job on Love in a Pandemic, and we considered that she would be a good one to cast on A Weekend to Forget.
"The same thing for Neo Akpofure. He had a small role in Palava that came out in December 2022. With A Weekend to Forget, you will see him flexing his acting muscles a lot more. We want people to see that. We've worked with Erica on two of our projects. This is another one.
"We've worked with Ini on Who's the Boss? which came out just before the pandemic. We've done a lot of stuff with Daniel Etim-Effiong and Stan Nze. This project gave us the opportunity to work with new and established faces."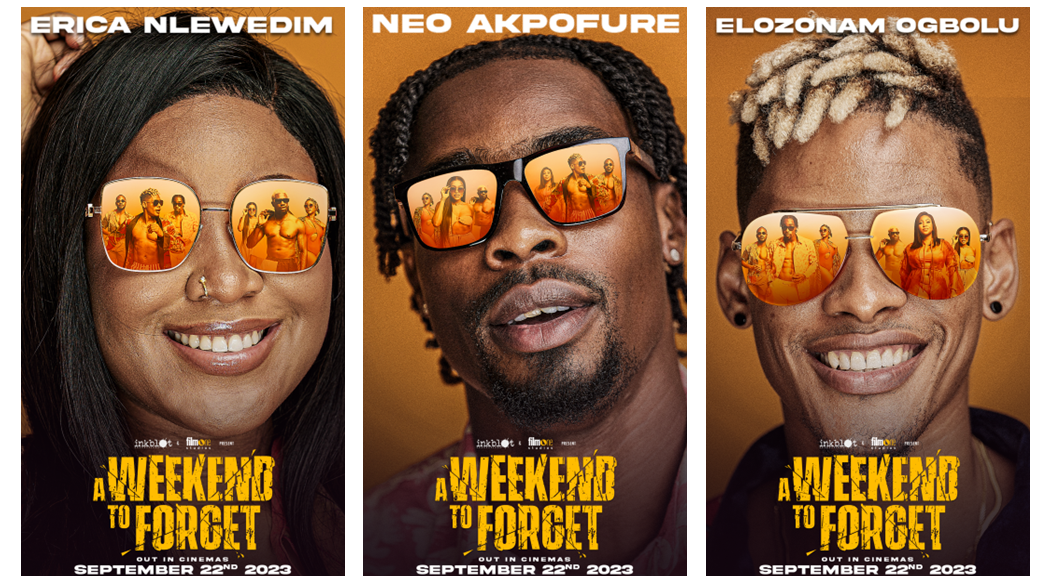 3. InkBlot's 24th title
Over the years, as a production company, Inkblot Productions, co-founded by Naz Onuzo, Zulumoke Oyibo, and Damola Ademola, has produced several titles ranging across different genres.
Projects that the company has produced include:
1. The Department (2015)
2. Out of Luck (2015)
3. The Wedding Party (2016)
4. My Wife & I (2017)
5. The Arbitration (2018)
6. The Wedding Party 2 (2017)
7. New Money (2018)
8. Mom's at War (2018)
9. Up North (2018)
10. The Set Up (2019)
11. Love is War (2019)
12. Who's The Boss? (2020)
13. Quam's Money (2020)
14. Day of Destiny (2021)
15. Charge and Bail (2021)
16. Superstar (2021)
17. The Blood Covenant (2022)
18. The Perfect Arrangement (2022)
19. Palava! (2022)
20. The Set Up 2 (2022)
21. Far From Home (2022)
22. Love in a Pandemic (2023)
23.. Big Love (2023)
With A Weekend to Forget, the total number of releases by the company has increased to twenty-four.
4. Writer's details
With the story inspired by Damola Ademola, the screenplay of A Weekend to Forget was written by Joy Isi Bewaji. Joy is a Nigerian essayist, screenwriter, playwright, social affairs activist, and new media entrepreneur. Her works have primarily centred on cultural inappropriateness and religious anomalies.
5. Director's credit
The flick is directed by Damola Ademola, one of the three co-founders of InkBlot Productions. A Weekend to Forget would also be Damola's directorial debut. "He is a co-producer on Out of Luck (2015) and The Arbitration (2016). He also served as an Executive Producer on New Money (2018). He Executive Produced The Wedding Party, Up North, The Set Up, Who's The Boss? and Quam's Money. In addition to working with Inkblot, Damola is an advertising executive with over a decade of experience."
6. Cinema date
A Weekend to Forget will debut in cinemas nationwide on the 22nd of September, 2023.
7. Character posters
1. Daniel Etim-Effiong: This real estate big boy has got a lot of explaining to do.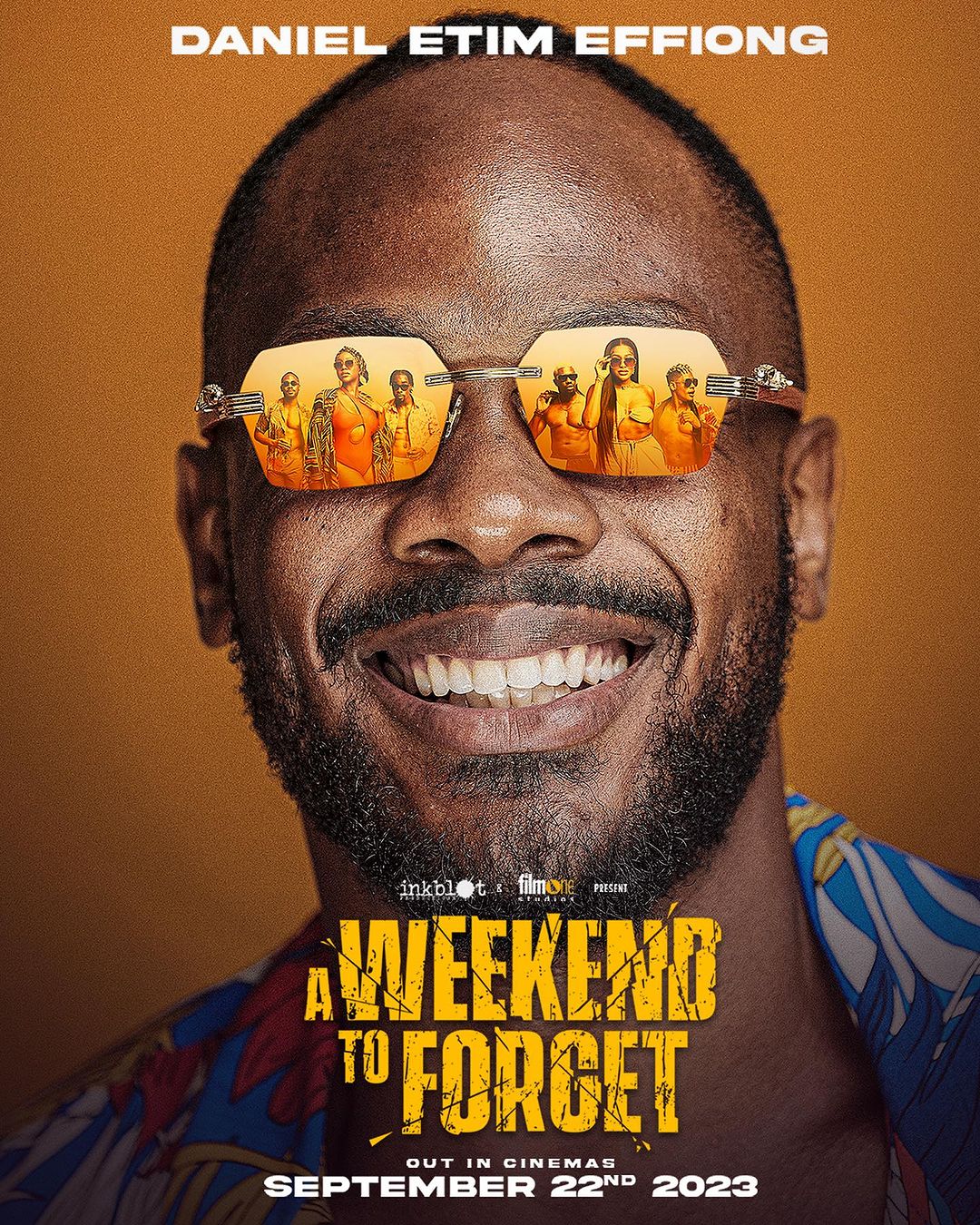 2. Stan Nse: Nollywood's finest through and through! Tito will be dazzling you in A Weekend To Forget.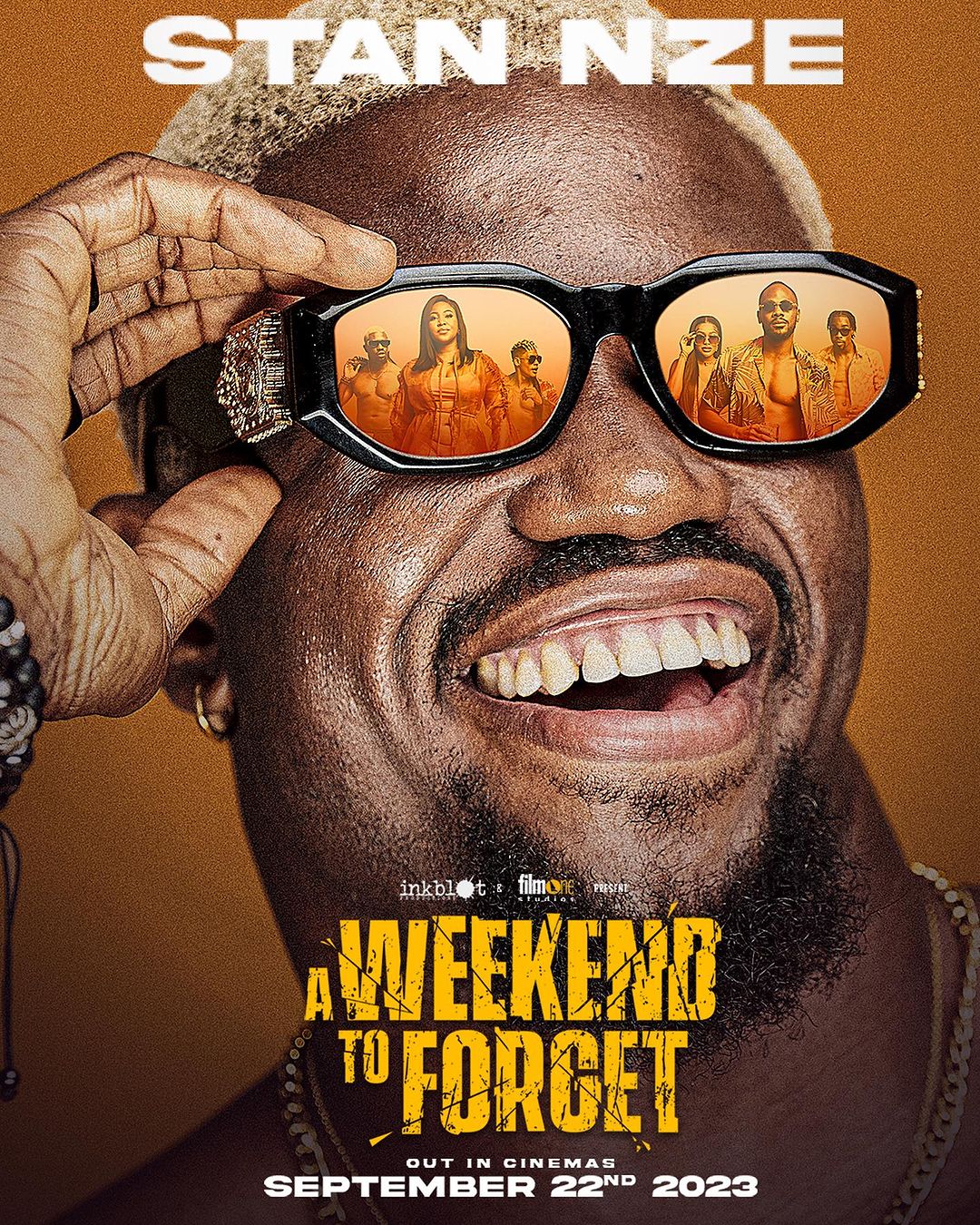 3. Ini Dima-Okoji: Looking for a doctor and prayer warrior? Layo is your gal!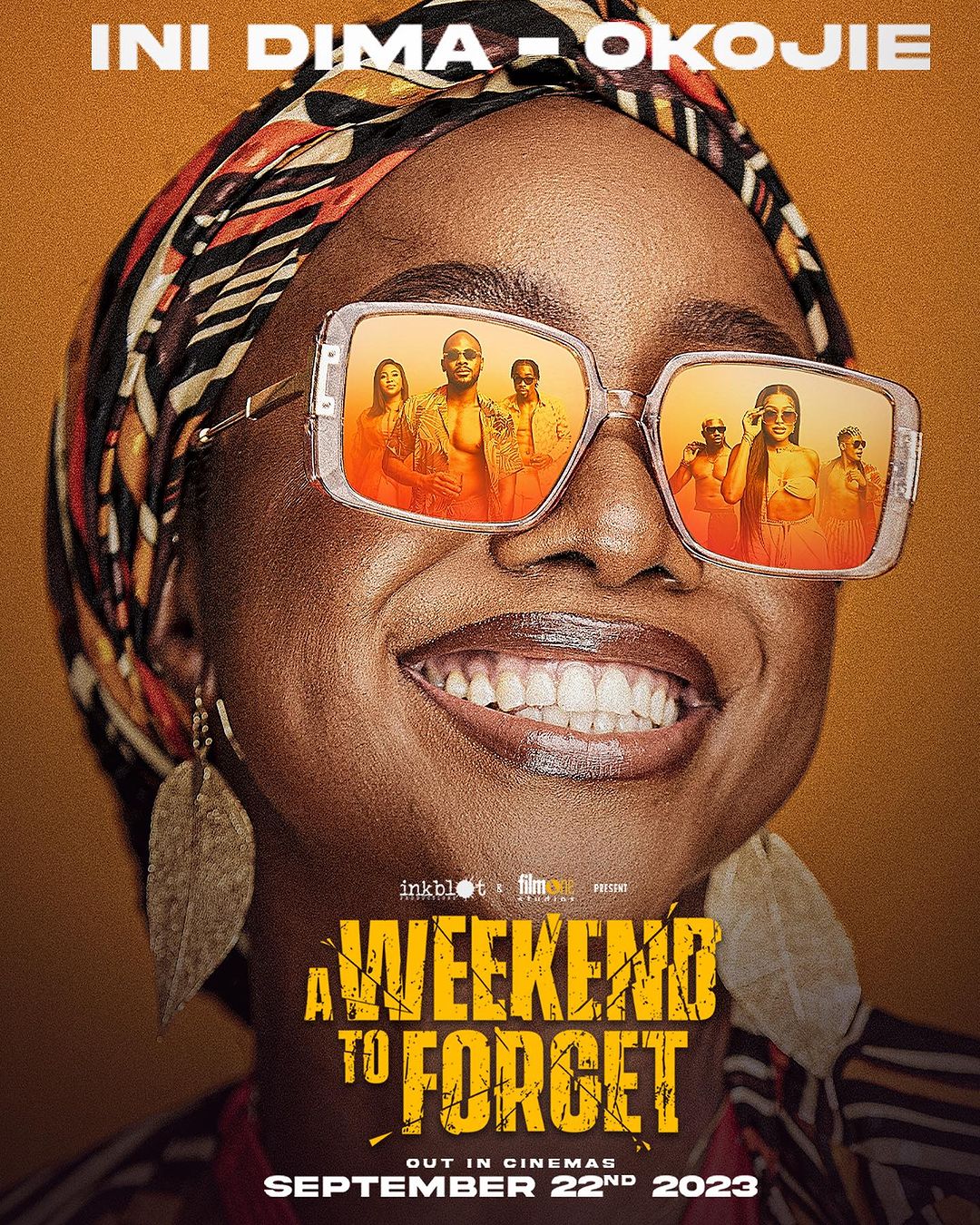 4. Erica Nweledim: There's no better person to have in your corner than Ndali!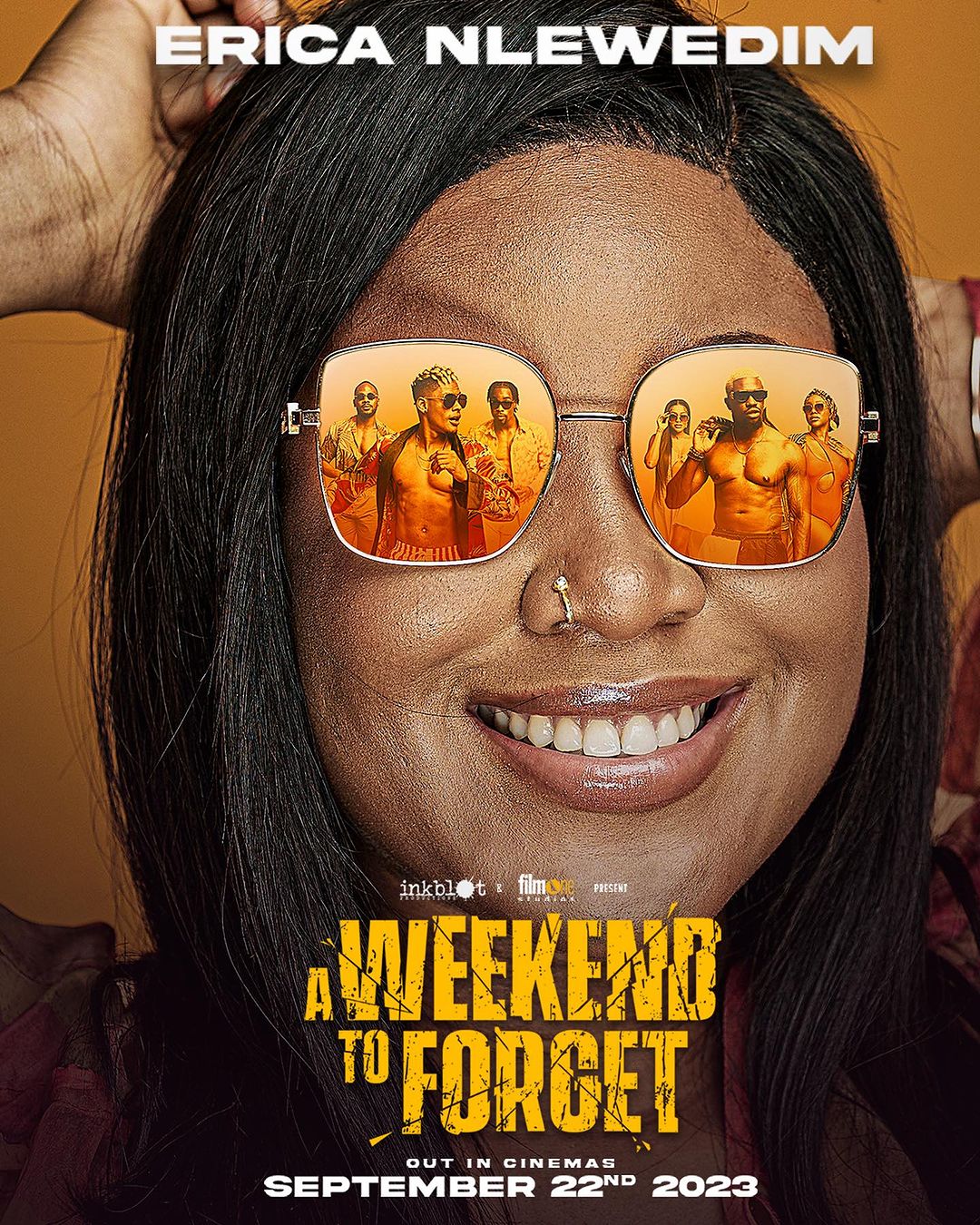 5. Elozonam Ogbolu: This Ajebutter, Ferdy, is all about Vibes and Inshaallah.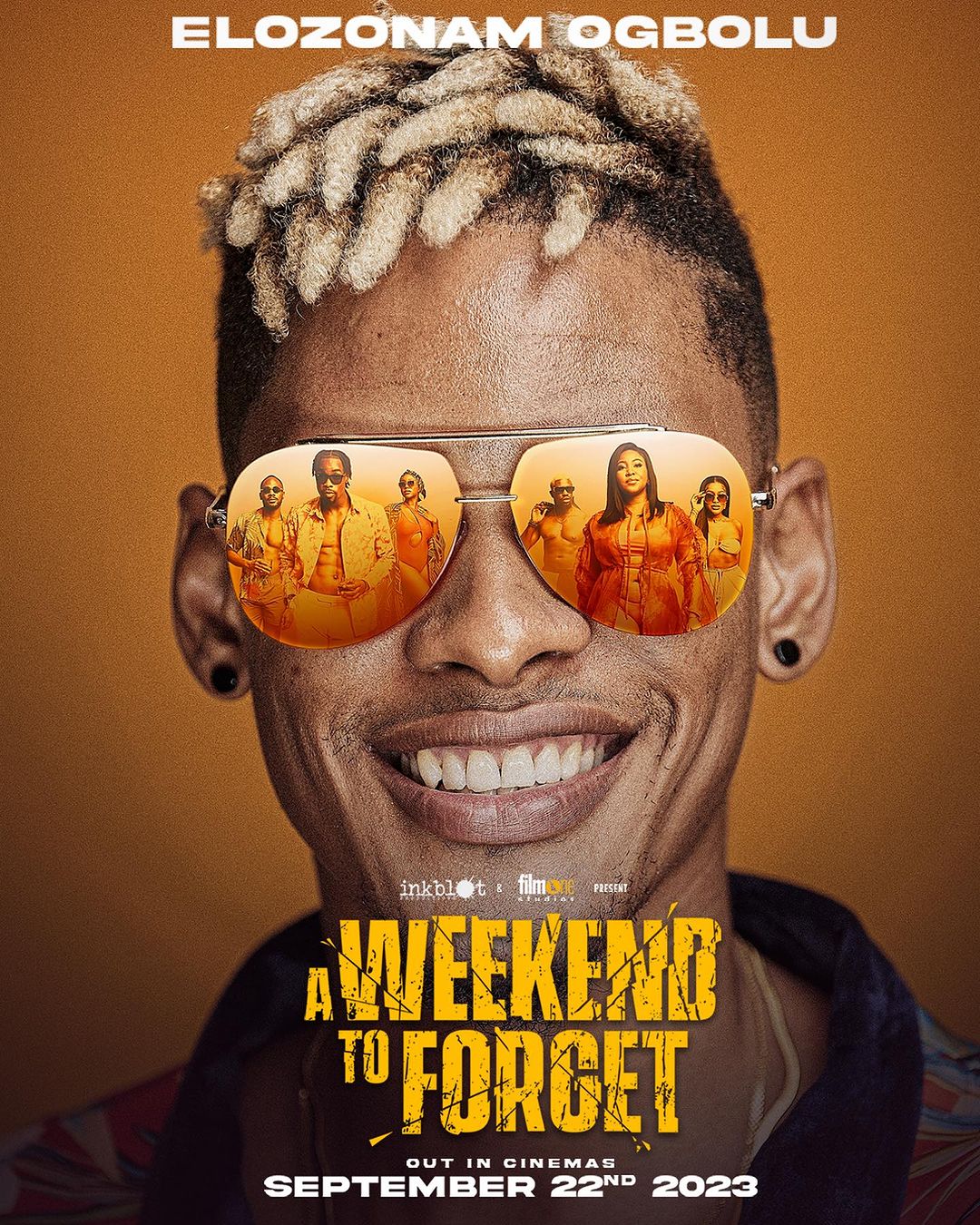 6. Neo Akpofure: Who is better to create a memorable weekend with than this drama magnet? Inkblot thinks no other person can do it better.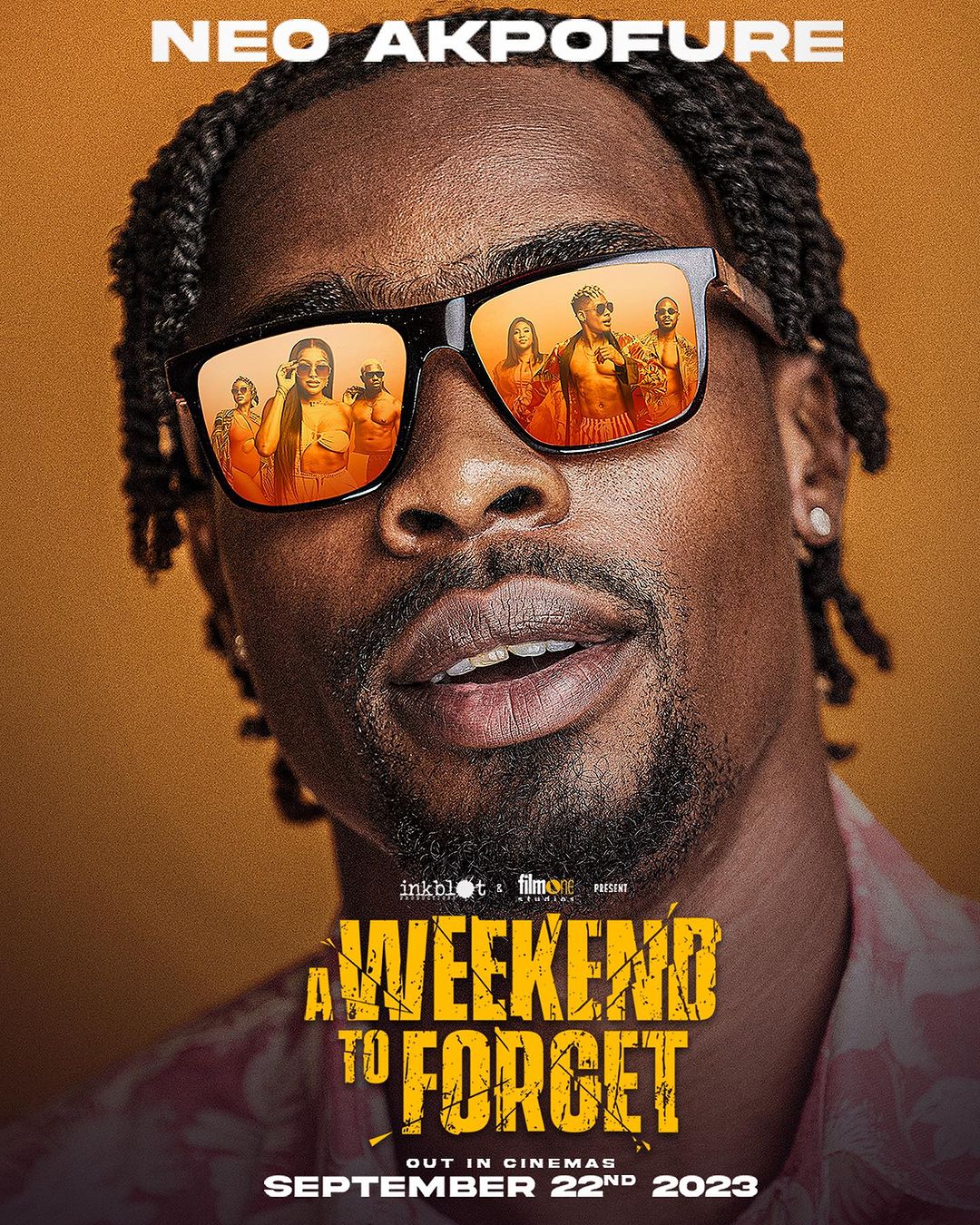 7. Uche Montana: Nobody does drama like Lisa! Catch this wannabe influencer and side chick in A Weekend To Forget in any cinema close to you on the 22nd of September, 2023.