The Story ⚡
Nneka the pretty serpent hit the big screens with a demand of over N6 Million despite missing its first 24 hours screening window.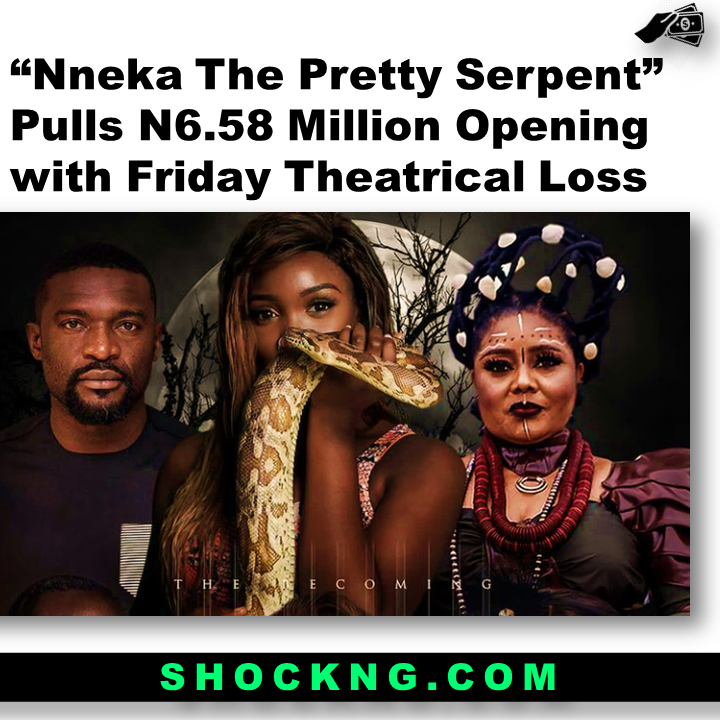 Tell Me More
The reboot directed by Tosin Igho under the banner of Play Network Studios was announced to be available for screening from December 18th.
However, when movie goers got to their respective cinemas to get ticket – it was unavailable.
According to one of our sources who runs a cinema chain, the film had technical issues and wasn't ready to screen.
but wait a minute, so what did the invited guests who were dazzling at the premiere with their seven deadly sins outfits screen – A yet to be completed film?
Very Puzzling.
To those who wasted their time and transport fare to catch the film on this said Friday, December 18th, Play network should really issue an explanation on why this avoidable event happened.
Top 5 For December 18th – 20th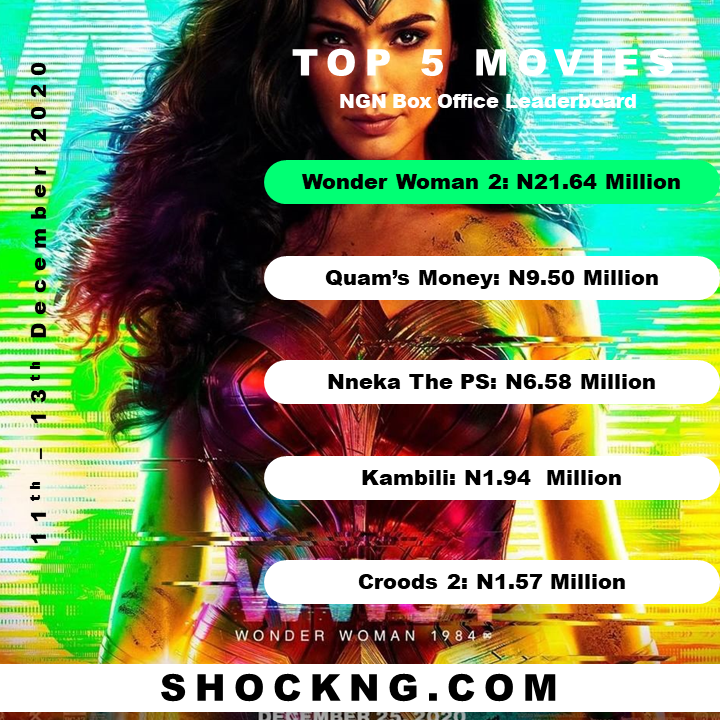 Despite this Friday theatrical loss that Nneka missed, the feature was still able to pull a decent demand on Saturday and Sunday.
The film distributed by Genesis opened in 47 locations and scored N6.58 Million to take the 3rd spot at the box office charts.
Wonder woman sequel directed by patty jenkins beat both fresh and existing titles to gross N21.64 Million.
Therefore proving that super heroes movies can still pump in revenue for theatres on the brink of losses.
Quam's money from inkblot is still racing hot with a N9.50 Million grab last week.
Taking the total figure to a resounding to N32.56 Million making the action comedy settle conveniently at the 2nd highest for that week.
Kambili and Animated feature Croods 2 grossed N1.9 and N1.5 Million respectively to enter top 5
What Happens Next?
The full 7 day figures will reveal how much of a demand the rushed feature is capable of doing + how it will stand against existing titles in the coming weeks.
Nneka the pretty serpent is the 3rd box office title from Playnetwork studios and it is now clear how the cinematic universe is trying so hard to pull itself together.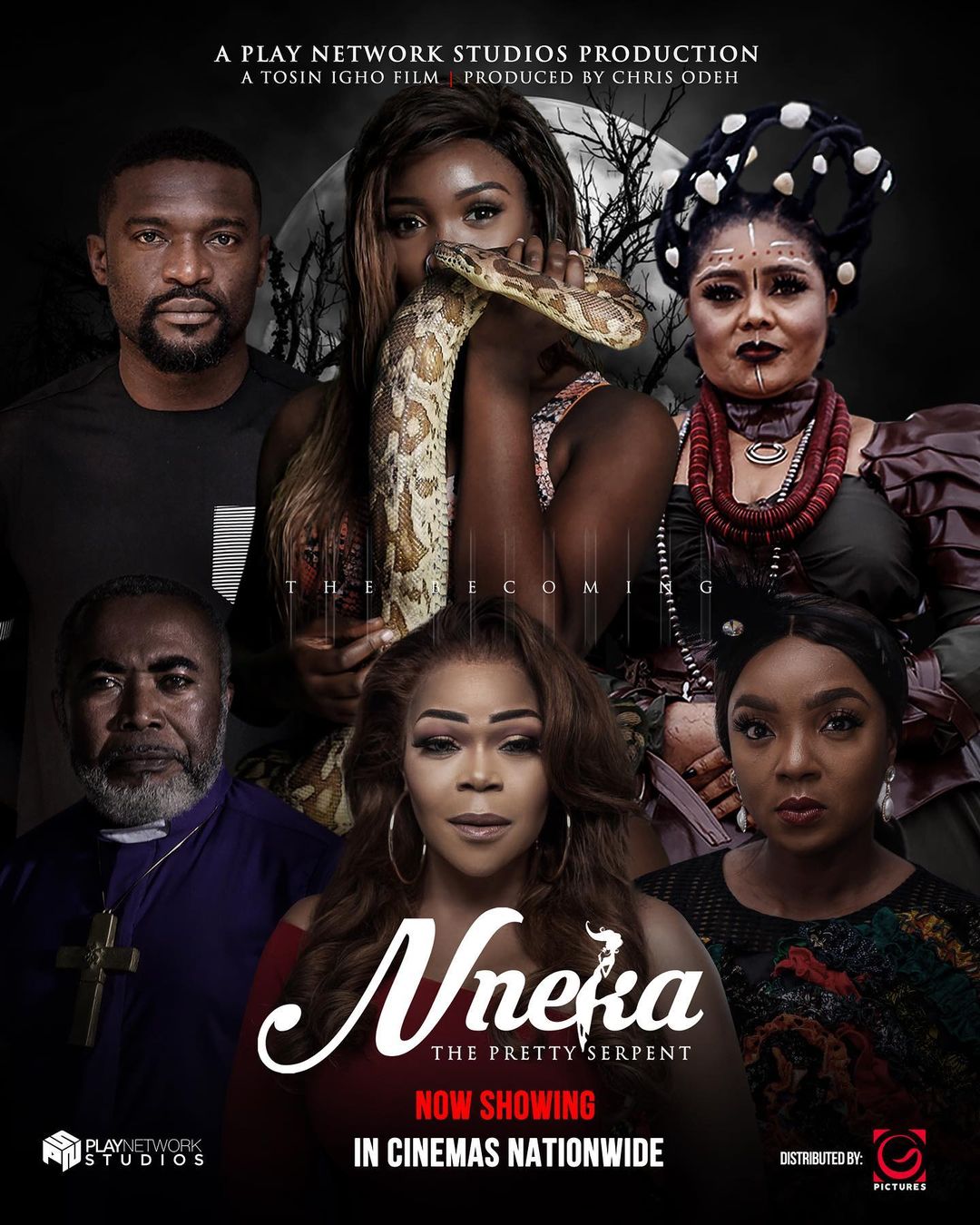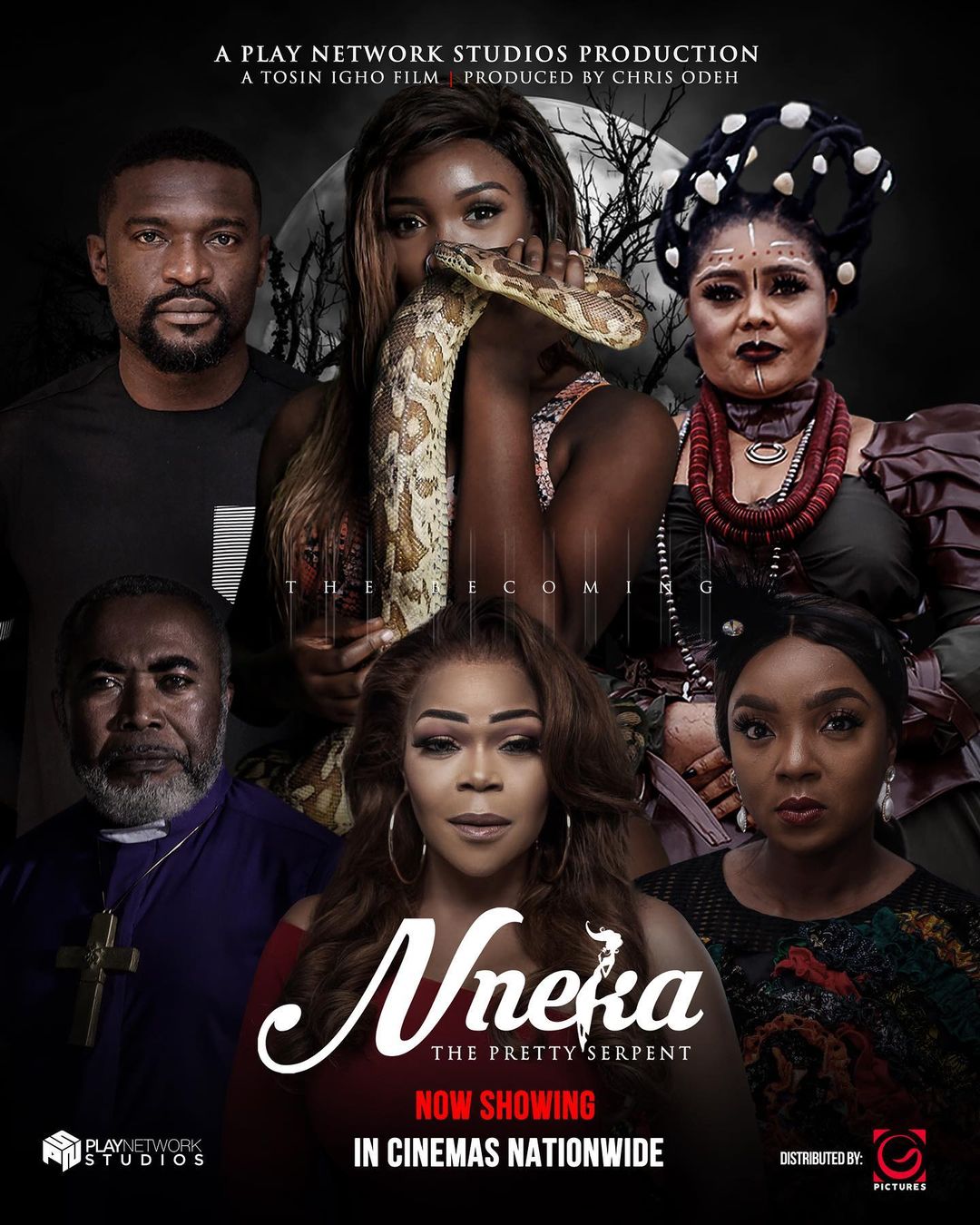 Thank you for reading
Shockng.com Covers the Business of Film and the Biggest movies that screen in Sub Saharan Africa.
Let's be Friends on Twitter @ShockNG