An upcoming Nollywood film titled The Setup is coming to the cinemas in august and based on information we have gathered so far we feel this film might have enough juice to wow nollywood audiences or have too much sauce for them to say "not again" Check out its First Teaser Above.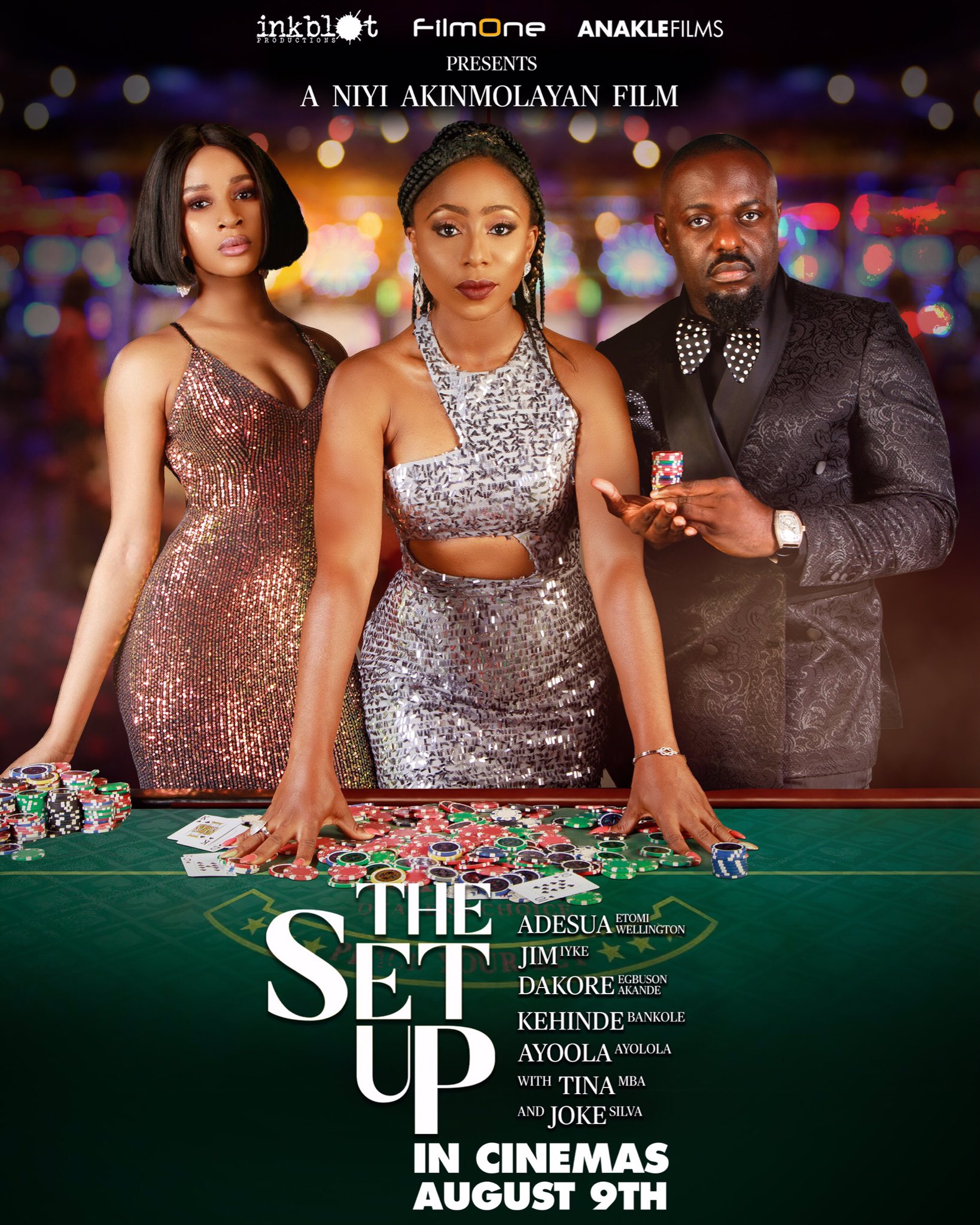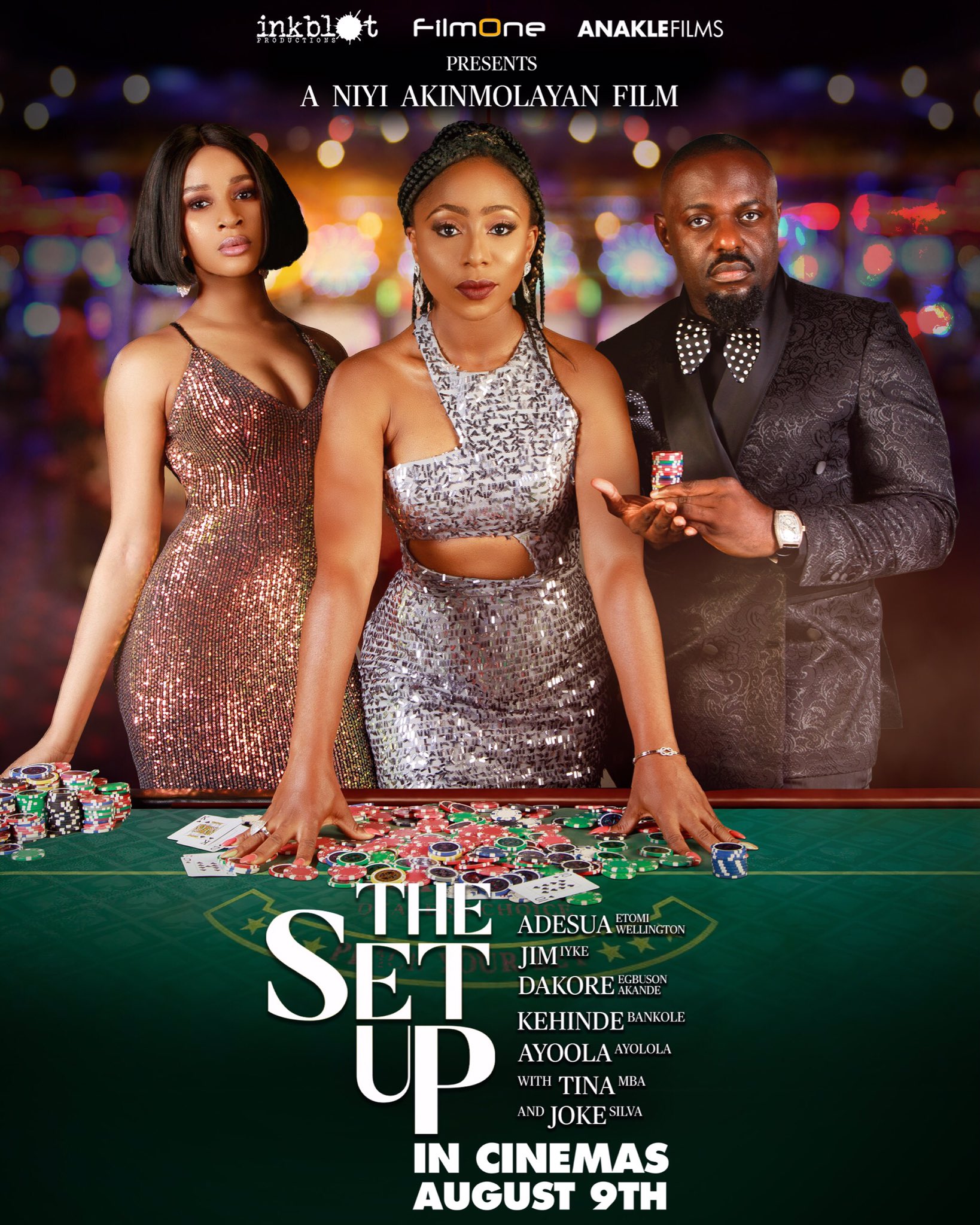 Before we dive into reasons why we gave that headline here is the need to know technical details. The setup film is an inkblot production project, the company is known to dish out high quality cinema films that has shaped the domestic film industry landscapes.
Their films include the arbitration, new money amongst others and this will be their 10th film offering. Box office record holder Niyi Akinmolayan teams up with Inkblot to deliver on this project and is set to be Director. Other partners in crime (pun intended) is anakle films and Film one distribution.
Casts is star studded which includes stars Adesua Etomi-Wellington, Kehinde Bankole, Joke Silva, Jim Iyke, Dakore Egbosun Akande, Tina Mba, and Damilare Kuku among others.
Plot: A young woman gets more than she bargains for and is drawn into a web of deceit when she is hired by a socialite to assist with his scheme to marry a wealthy heiress.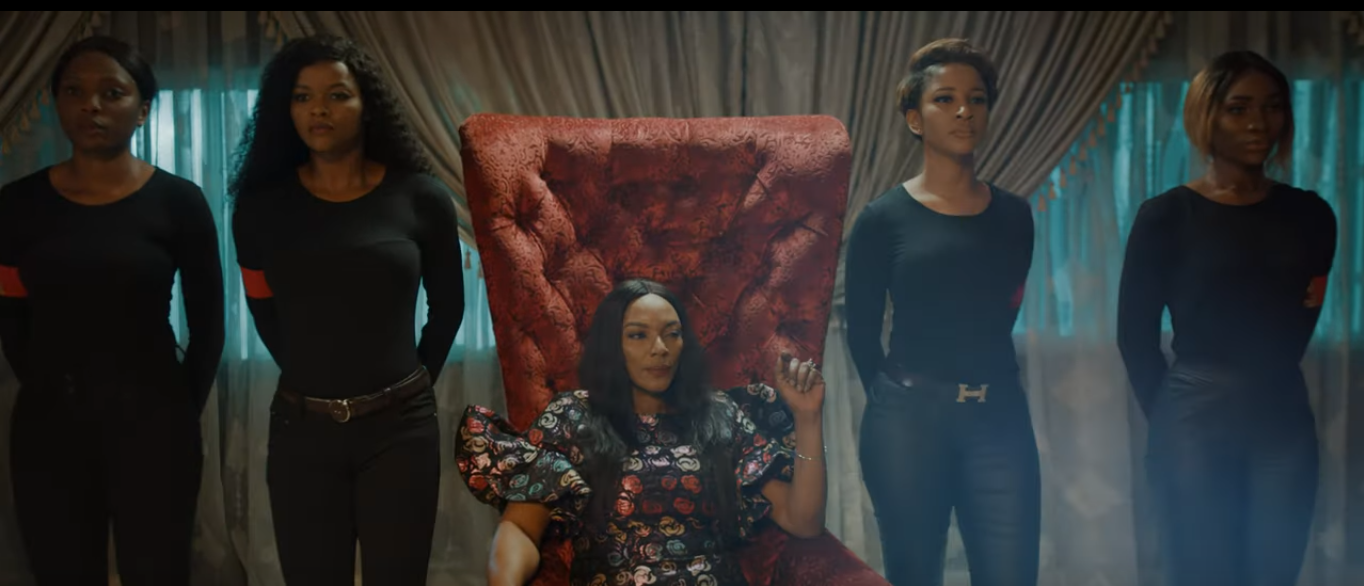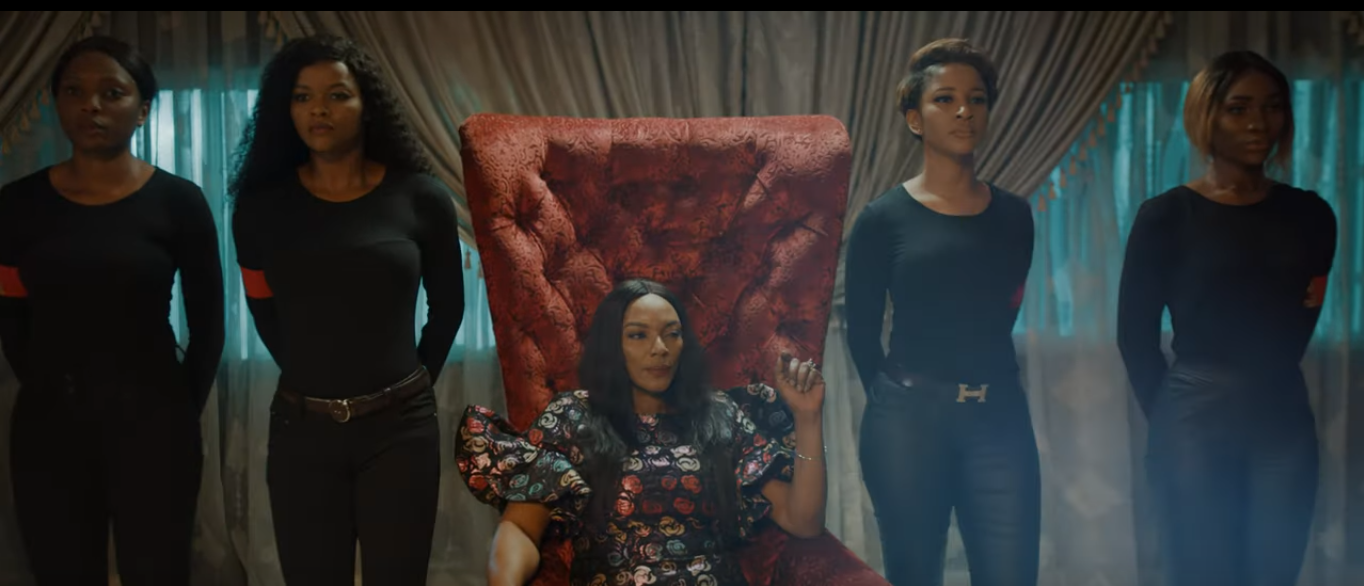 Now here is why we gave that headline. Nollywood has definitely conquered the production quality bar and even set high standards for our African counterparts. Gone are the days of amateurish footages put together and plastered for a VCD sale bought by our dads and mum after collecting their salaries.
Our films can now boast of HD packages that come with riveting cinematography tricks that makes you say damn is this a Nigerian film?? — Now that's the Sauce.
The Juice is the story, the script, the whole logical reasoning that the story must deliver to the audience that makes them stop in their tracks and ask the ultimate question is this real or just somebody messing with our heads. Only few nollywood movies have been able to achieve this feat and so far it's reducing year on year.
Trailers will always be trailers, so until audiences see the full film that's when they can judge if the story is real good. But time and time again they have been let down by domestic filmmakers who end up throwing slapstick comedies and shallow plot-line to their faces. *deep sighs
Let's share some data analysis with you box-office filmmakers and production companies reading this. You are yet to capture the 18- 35 demographic cinema going audiences. They are ones who watch films listed below and you should be focused on giving stories they want to see instead of satisfying the above 40 demographics that like comedies and only have strength to pull a decent 7 million weekend gross.
Classic examples are knock out blessing and Tade Ogidan's gold statue movie. And before you start saying they don't have money, how come the listed film below grossed this much?? Let's drop some money figures in Naira to back it up.
Strong Male Audience 18- 35; All movies here feature strong actions sequences with super heroes characters
AVENGERS ENDGAME: N188,173,704; 45 LOCS
SHAZAM; N29,884,570: 46 LOCS
JOHN WICK; N27,514,781: 33 LOCS
Strong Female Audience 18-35; All three features drama centered stories with female leading characters
Aladdin; N27,443,116: 40 LOCS
LITTLE; N17,848,095: 40 LOCS
WHAT MEN WANT; 14,889,331: 37 LOCS
You see what we are saying now?Now, imagine this is only weekend earnings (three days). Also take note that the above listed movie made the top ten list for highest movie grossing in Nigeria Q1 and Q2 2019.
We hope that this upcoming film by Niyi Akinmolayan delivers on what the trailer promises. A ride of thrilling action with a suspense filled storytelling.
The Setup film will be screening in cinemas August 9th 2019.