The first look for upcoming action biographical drama film directed and co-written by James Mangold titled "Ford V. Ferrari" is here. The Trailer is definitely a must watch for car racers and enthusiasts in general as its highlights the racing tracks and nauseating car sounds with movements to go with.
Watch the Official Trailer above before we give you more details. The film, based on true events, follows Matt Damon as Carroll Shelby and Christian Bale as Ken Miles, an engineer and race car driver, respectively, who team up to build a car that can beat Ferrari for Ford Motor Company. Set in 1966, it follows their experimentation leading up to the 24 Hours of Le Mans in France.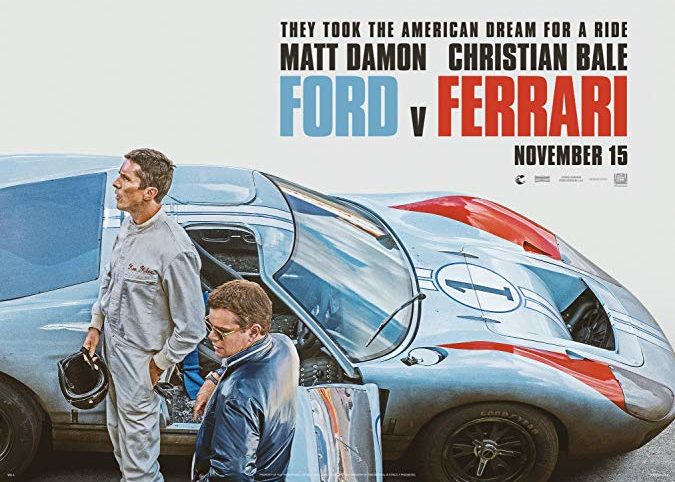 The official posters has also been related and from what we see so far this film is definitely a must watch and we cant wait for its official release November 15th of this year 2019 by Walt Disney Studios Motion Pictures under the 20th Century Fox banner.