The Story ⚡
The number of African stories streaming on Netflix is growing as with subscriptions.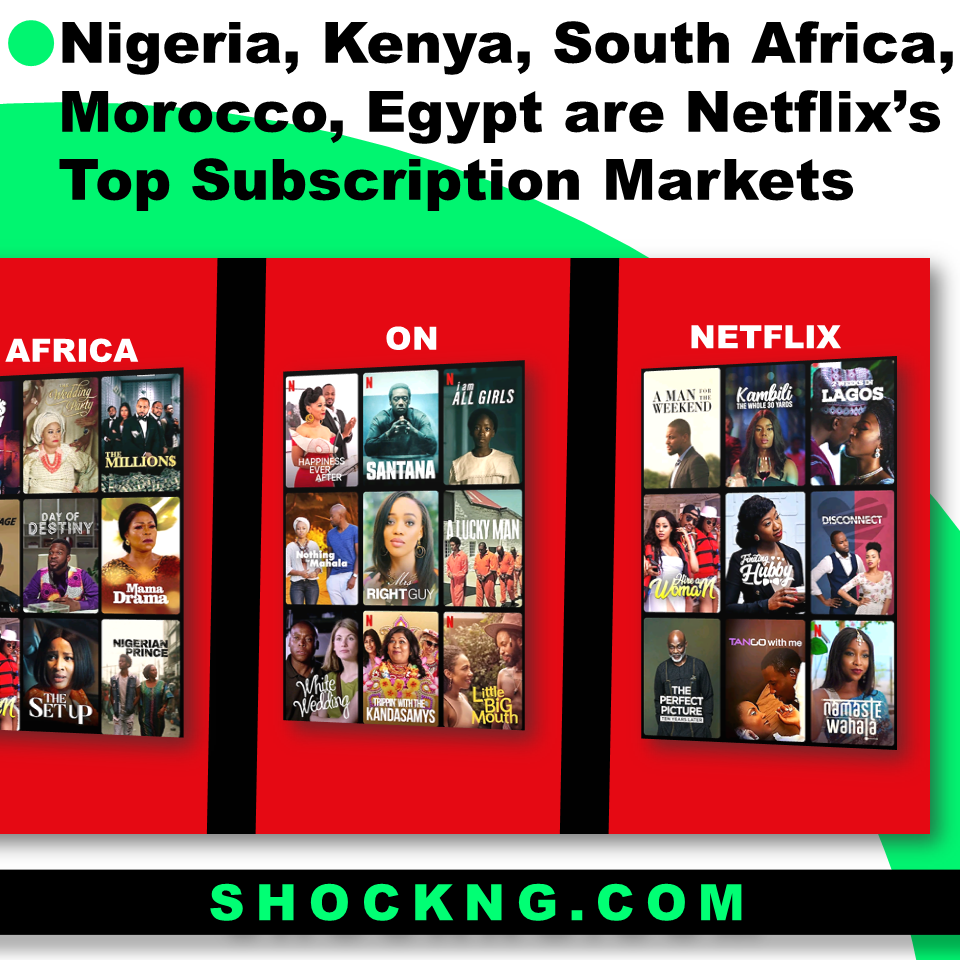 Tell Me More
With African movies and title series now available to watch on the streaming platform, movie lovers from the continent are flocking onto the platform to be entertained by domestic creators.
For the past 5 years, Netflix has ramped up its investment in the continent via commissioning originals, licensing African movies/series, implementing local pricing strategy as well as hiring top talent from the region.
Subscription Numbers
Netflix doesn't like to release official figures but the streaming service may end 2021 with 2.61 million streaming subscribers in Africa and more than double that to 5.84 million by 2026, business intelligence company Digital TV Research projected.
In terms of countries leading in subscription, Nigeria, South Africa and Egypt are the only countries that have more than 100,000 subscriptions, this is according to Flix Patrol (2019).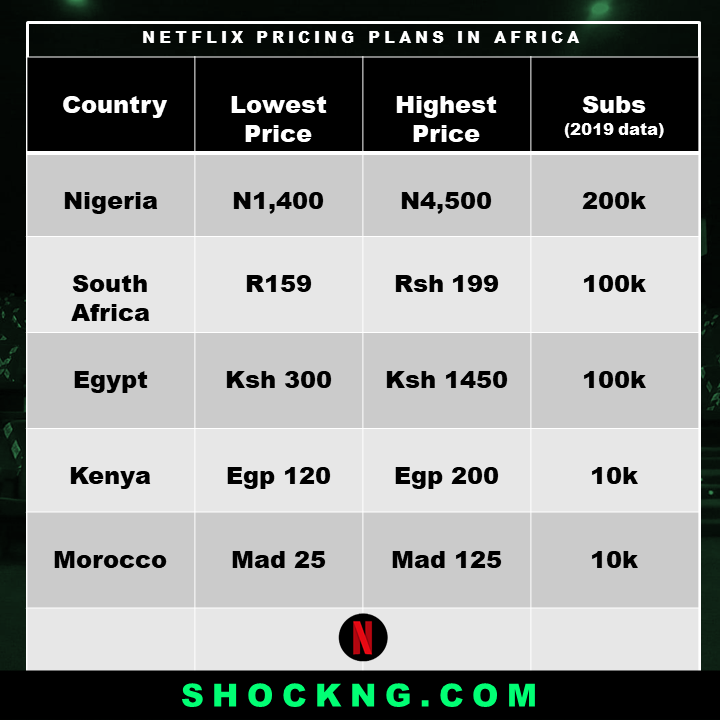 Local Payments
Netflix has been smart enough to localize its pricing plan based on the avg income of movie consumers in the different African countries where its service is available.
This strategy implemented means each country has a different gateway for payment that allows access to the titles on the platform. However, each price point comes with its own limitations on what's available to watch.
Here in Nigeria, streamers can't access popular titles like Grey's Anatomy, Vampire Diaries, Avatar the last air bender, Hunter X Hunter, Schitt's creek etc.
In Kenya, users can watch Netflix for as long as they want on android mobile phones, without paying a subscription fee.
The free plan in Kenya allows people to access some of Netflix's shows and films ad-free.
Content that Netflix isn't available for free is indicated with a lock icon.
When a user clicks on locked content, they will be encouraged to upgrade to a paid Netflix plan. Kenyan users of Netflix can now watch the South African series Blood & Water, Money Heist, the Nigerian series King of Boys: Return of the King and the British series Bridgerton under the free plan.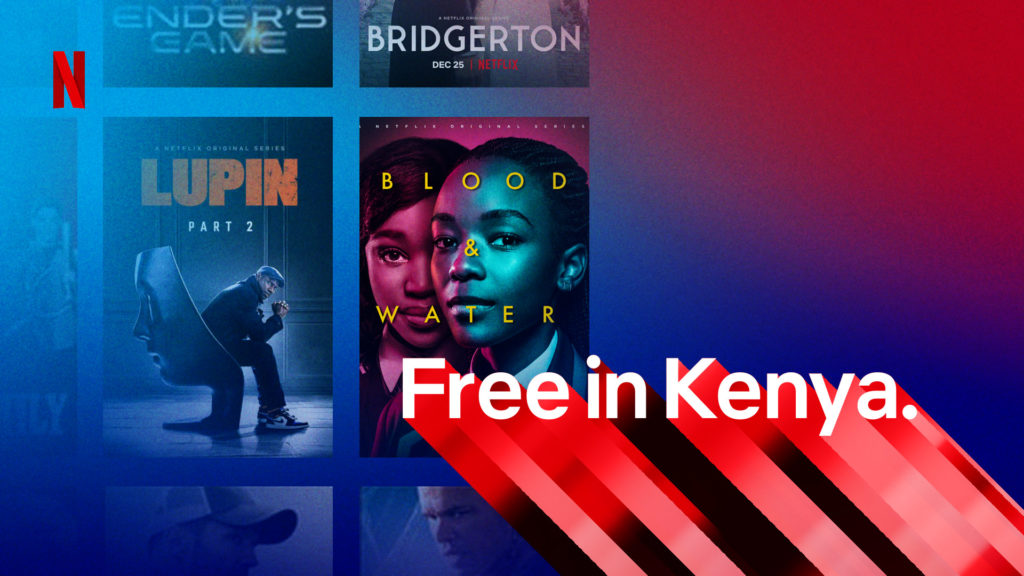 Nigeria: N1400 – N4500, No free plans
South Africa: R159 – R199, No free plans
Kenya: Ksh 300 – Ksh 1450 and Free Plans
Egypt: Egp 120 – Egp 200, No free plans
Morroco: Mad 65 – Mad 125, No free Plans
African Originals
A "Netflix Original" is defined by the status Netflix gives to the show. This may be defined by the following:
Netflix commissioned and produced the show
Netflix has exclusive international streaming rights to the show
Netflix has co-produced the show with another Network
It is a continuation of a previously cancelled show
In most cases, a show is defined as a "Netflix Original" if you can only watch it on Netflix in your respective country.
A Naija Christmas: Kunle Afolayan (Nigeria)
King of Boys Return of the King: Kemi Adetiba (Nigeria)
Queen Sono: Kagiso Lediga (South Africa)
Blood and Water: Daryne Joshua & Travis Taute (South Africa)
Paranormal: Mohamed Hefzy (Egypt)
Kenya doesn't have any Netflix original commissioned yet.
Licensing
Over 500 African movie titles and series have been licensed onto the streaming platform from 2019 with more to come in the following year.
Last year, the top 5 domestic movies watched by Nigerians are Citation, Oloture and Coming from insanity.
This data reflects how both original and licensed movies can perform competently on the streaming service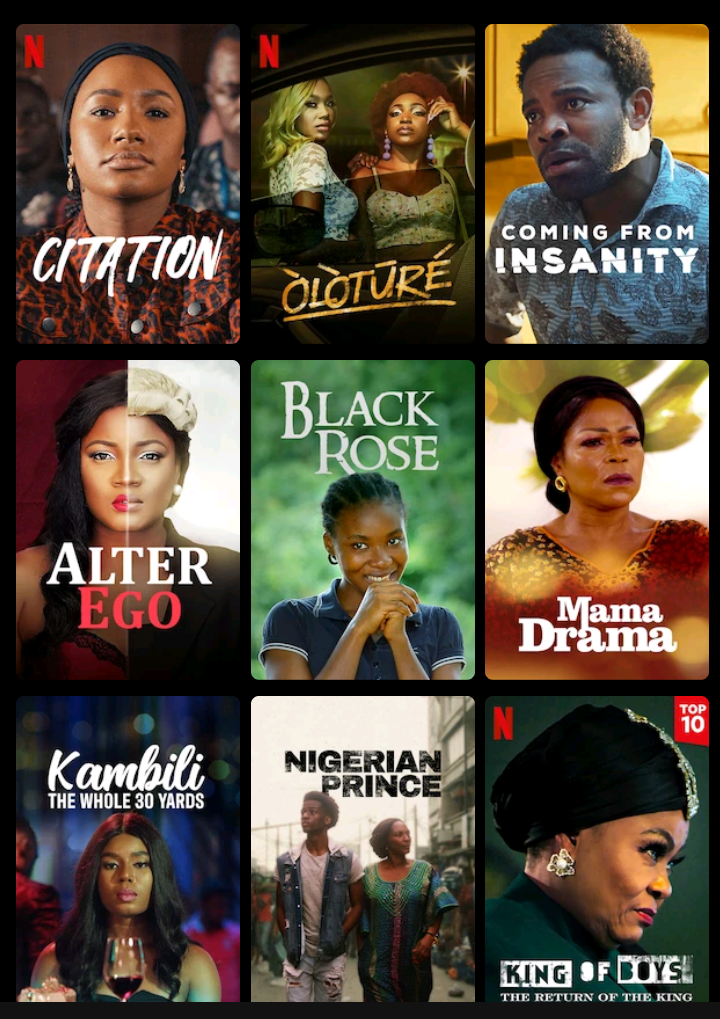 Executive Team and Talent From Africa
Netflix has been on a hiring spree. Here are a few names and their title position working for the streaming platform.
Strive Masiyiwa – Netflix Board of Director
Ebi Atawodi – Director of Payments, Europe, the Middle East and Africa
Ex: Uber
Dorothy Gettuba – Head of African Originals
Works: SpeilMedia
Ben Amadasun – Director of content in Africa
Ex: Kwese
Ife Idowu – Title Operations Project Manager, EMEA (Africa)
Ex: Film One
Shola Sanni – Director of Public Policy Sub Saharan, Netflix
Ex: MTN, Mastercard
Teslim Alabi – Product Designer, Netflix
Ex: Microsoft
Rasha Kashkoush – Communications Director, Middle East, Africa, and Turkey Netflix
Ex: Meta
Mokgadi Seabi – Communications Manager, Sub-Saharan Africa
Ex: Multichoice
Risper Muthamia – Manager, Content – Africa, Netflix
Ex: Meta
Apollo Zake – Editor in Chief, Africa at Netflix
Ex: Red Bull Media (South Africa)
Patience (Tiencepay) Lawal – Coordinator, Post Production (EMEA) at Netflix
Works: MTV Shuga
Forecast Growth
According to Digital Research, Netflix is set to continue its domination in the continent, though its market share will drastically shrink from 51% in 2021 to 39% in 2026 due to new competition from Showmax, Disney plus and Amazon prime video.
The reports also share that the service has 2.61 Million subs by the year-end of 2021 with these numbers doubling from 2.61 million in 2021 to 5.84 million in five years time.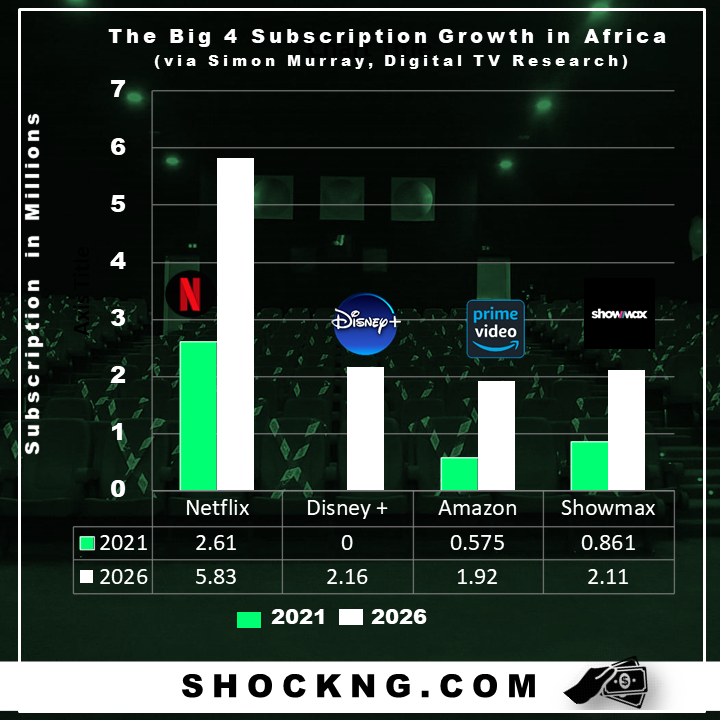 In Summary
The streaming wars is here.
What happens next is how creators will position to maximize opportunities from these new distribution nodes opening up a path to the global market.
if you have some thoughts, data or exclusive streaming deals to share, kindly say hello to us at theshocktribe@gmail, we would love to talk.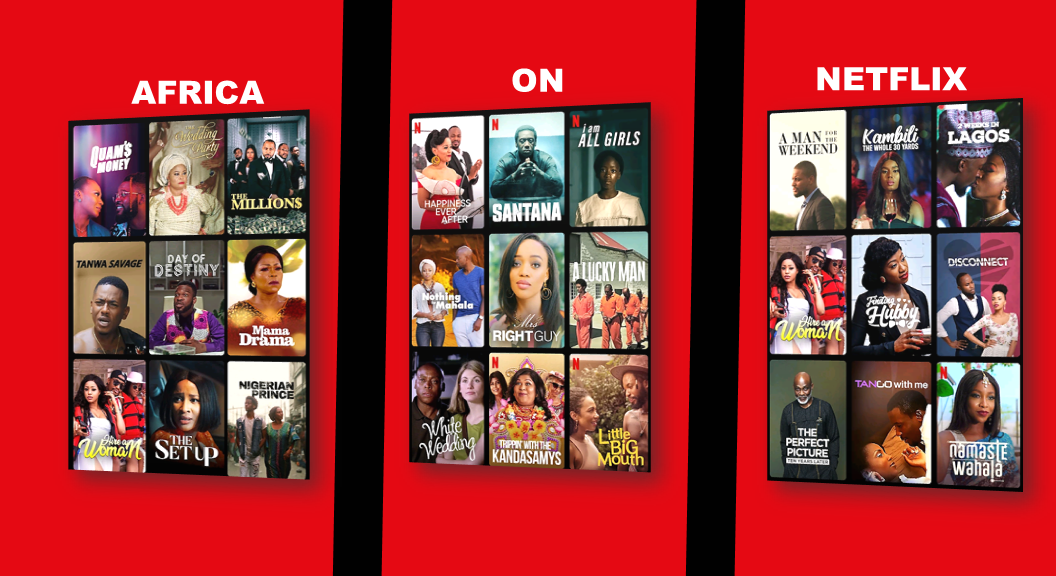 Thank you for reading
For Film/TV Executives, Shockng.com Covers the Business of Storytelling and the Biggest Creators in Sub Saharan Africa.
Let's be Friends on Instagram @ShockNG