The Story⚡
The Essence Festival dedicates a day to celebrate Nollywood Films at Nigeria Day.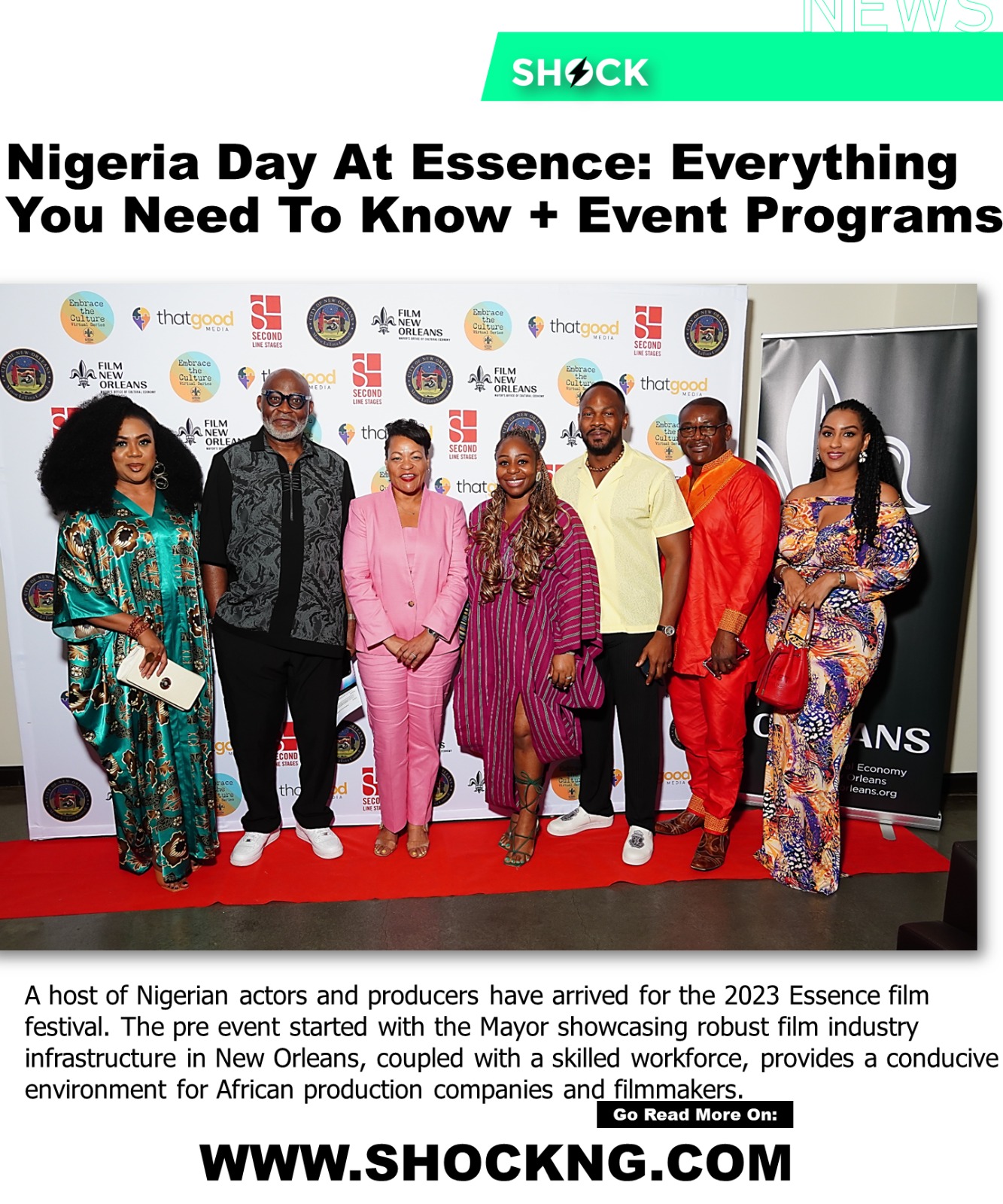 Tell Me More
The Essence Festival, which started in the mid-1990s, is one of the world's largest festivals that celebrate Black music and culture. The festival is held every year in New Orleans, United States. It celebrates Black women and showcases the different experiences that characterize them as people.
This year, the festival will be taking a very different turn as it will be celebrating the booming Nigerian film industry. A delegation of actors and actresses, storytellers, and filmmakers from the country will be led at Nigeria Day by Toyosi Etim-Effiong, a Nigerian content creator and talent manager. There will be panel sessions and discussions to encourage stakeholders to partner with Nollywood.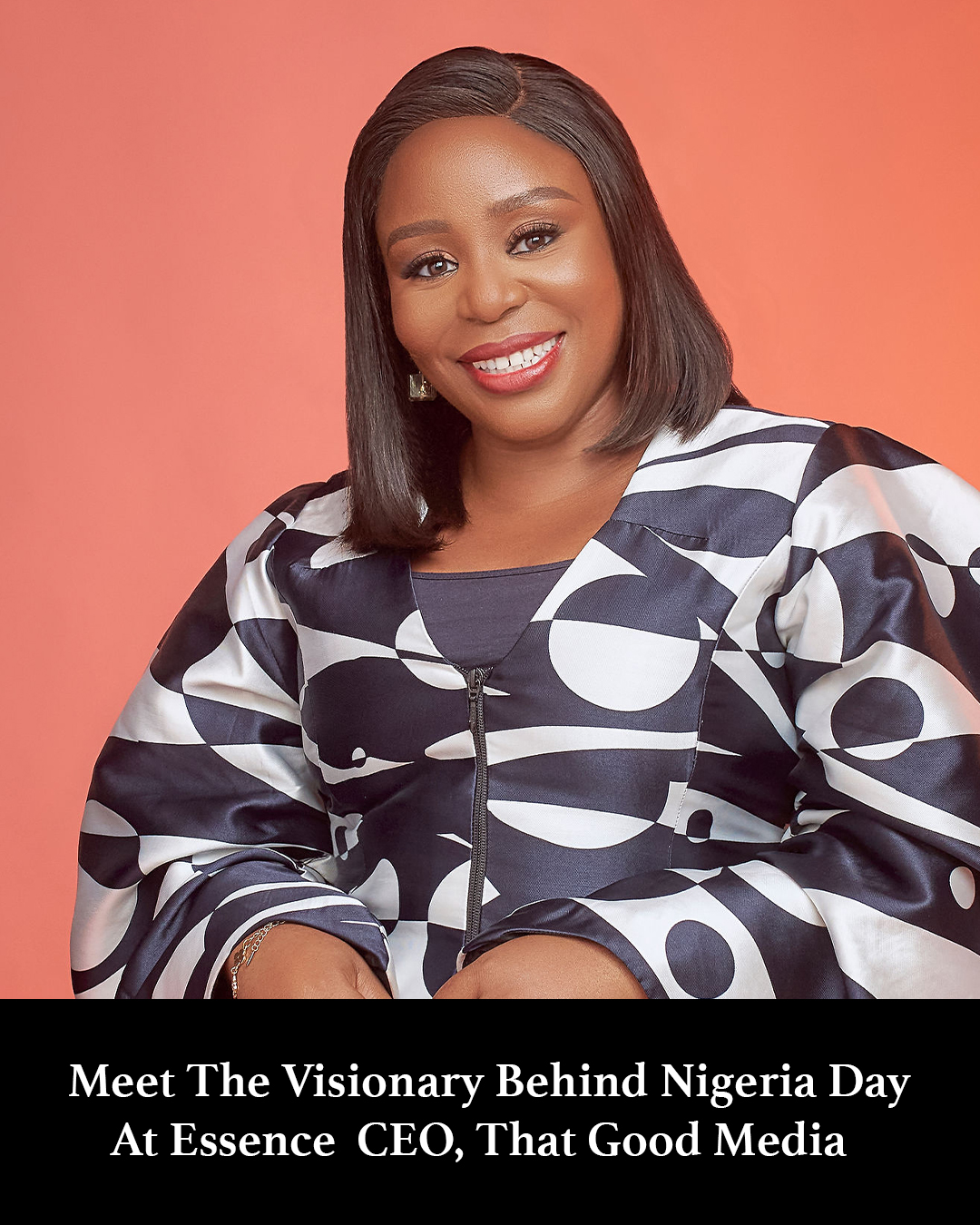 Nigerian talents expected at the event include Richard Mofe-Damijo, Osas Ighodaro, Daniel Etim-Effiong, Stella Damasus, Kunle Remi, Biodun Stephen, Mofe Duncan, Omowunmi Dada, Stan Nze, Tope Olowoniyan, Uzor Arukwe, Shawn Faqua, among many others. The festival is slated to run from the 29th of June to the 3rd of July, with Nigeria Day on Saturday 1st of July at The Ernest N. Moral Convention Center. The day will consist of film screenings, panel sessions, fireside chats, and networking.
According to Toyosi, "This year is nothing like what has ever been seen before at Essence. Nigeria will have its own day dedicated to the film and TV industry, where we will be in the spotlight. We are going to demonstrate to the world the potential for collaboration with Nigeria's film and TV industry."
Nigeria Day at Essence is made possible through That Good Media's partnership with Essence Festival. That Good Media is a creative solutions agency founded in 2016.
Below is the agenda for Nigeria Day:
10:00 am – 10:05am
Welcome remarks: Toyosi Etim-Effiong
Description: A welcome address by the convener of Nigeria Day at Essence Film Festival
10:05am – 10:20am
Keynote Address: Deniece Laurent-Mantey

Special Advisor, U.S, – Africa Leaders Summit Implementation, U.S Department of State

Topic – Accelerating the Growth of the African Creative Industry through Cultural Exchange

Description: This keynote focuses on the significant economic influence brought about by cultural exchange within the creative industry
10:20am – 10:40am
Panel Discussion: Creating and Promoting Globally Relatable Content
Panelists: Stella Damasus, Deyemi Okanlawon, Ijeoma Onah, Colette Otusheso
Moderator: Shadé Ladipo
Description: This panel delves into the intentional efforts made by Nollywood to create narratives that resonate with global audiences, emphasizing the significance of such endeavors.
10:40am – 11:00am
Fireside chat with a Nollywood Icon – Evolution of Nollywood
Special Guest – Richard Mofe Damijo
Moderator: Emmanuel Taymesan
Description: Join us for an engaging fireside chat as we delve into "The Evolution of Nollywood." Explore the remarkable journey of Nigeria's film industry, from its humble beginnings to its current status as a global cinematic force, while discussing the key factors driving its growth, impact, and future prospects.
11:00am – 11:15am
Presentation: Partnership Opportunities in the African Creative Industry
Toyosi Etim-Effiong and Akintunde Marinho
Description: Discover the ways to effectively partnering with the African entertainment industry in this insightful presentation, where you'll gain valuable insights on leveraging the entertainment industry's vast potential for successful collaborations and business ventures.
11:15am – 12:45pm
Festival Premiere – House of Secrets

Summary
Nigeria Day at Essence Festival is an indication that Nigerian films and filmmakers are not only recognized in the continent but around the globe. With such platforms as the Essence Festival, the talents in the Nigerian film industry get opportunities to showcase their skills, while also giving them more visibility for patronage.