The Story⚡
Global streaming service Netflix will head to Lagos, Nigeria to host Nollywood actors, filmmakers, and executives to a grand exclusive celebratory August dinner themed: "Lights, Camera…Naija!"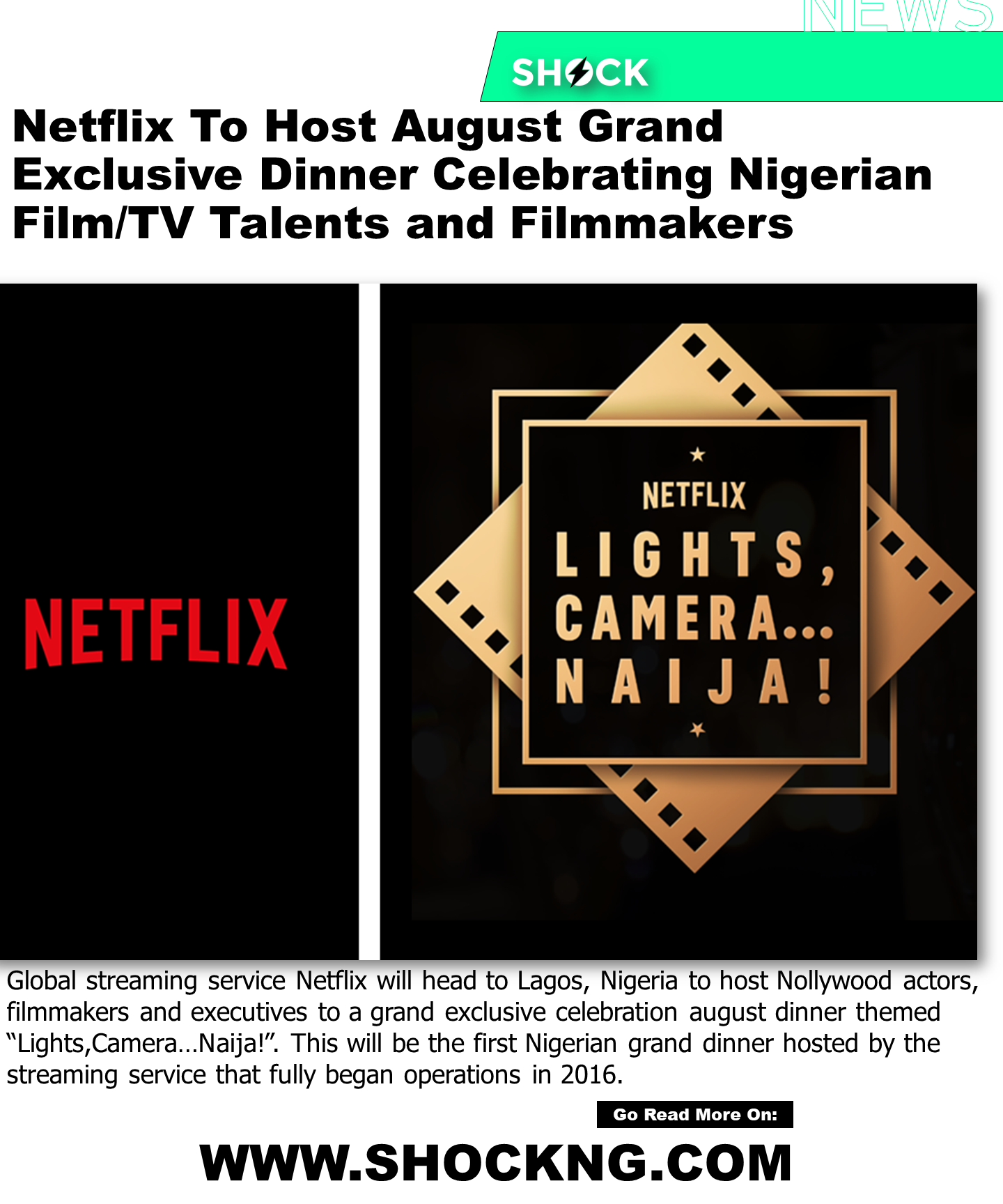 Tell Me More
Netflix will host industry creatives at the first Nigerian grand dinner since the streamer began operations in the country in 2016. Exclusive invites have begun rolling out to Nollywood stars, talents, and high-level executives
With a date set for August 13 2023, the exclusive dinner will be held in Lagos, Nigeria with exquisite cuisine, A-list music artist performances, and perhaps some rest-of-the-year programming reveal
The official number of events curated and hosted by Netflix in Nigeria presently stands at 5: Blood Sisters premiere, 2022/2023 Netflix Africa slate reveal, Far from Home premiere, Private Netflix Executive Dinner, and Shanty Town soiree.
This upcoming event is not product-led, and according to insiders, high-level decision-makers to grow and develop the African market will be in attendance.
In Summary
SHOCK is currently developing this story, tracking the persona of guests invited, as well as confirming who the host will be.