The Story⚡
Black Harvest is set to debut at the prestigious Toronto International Film Festival 2023.
Here is everything you need to know.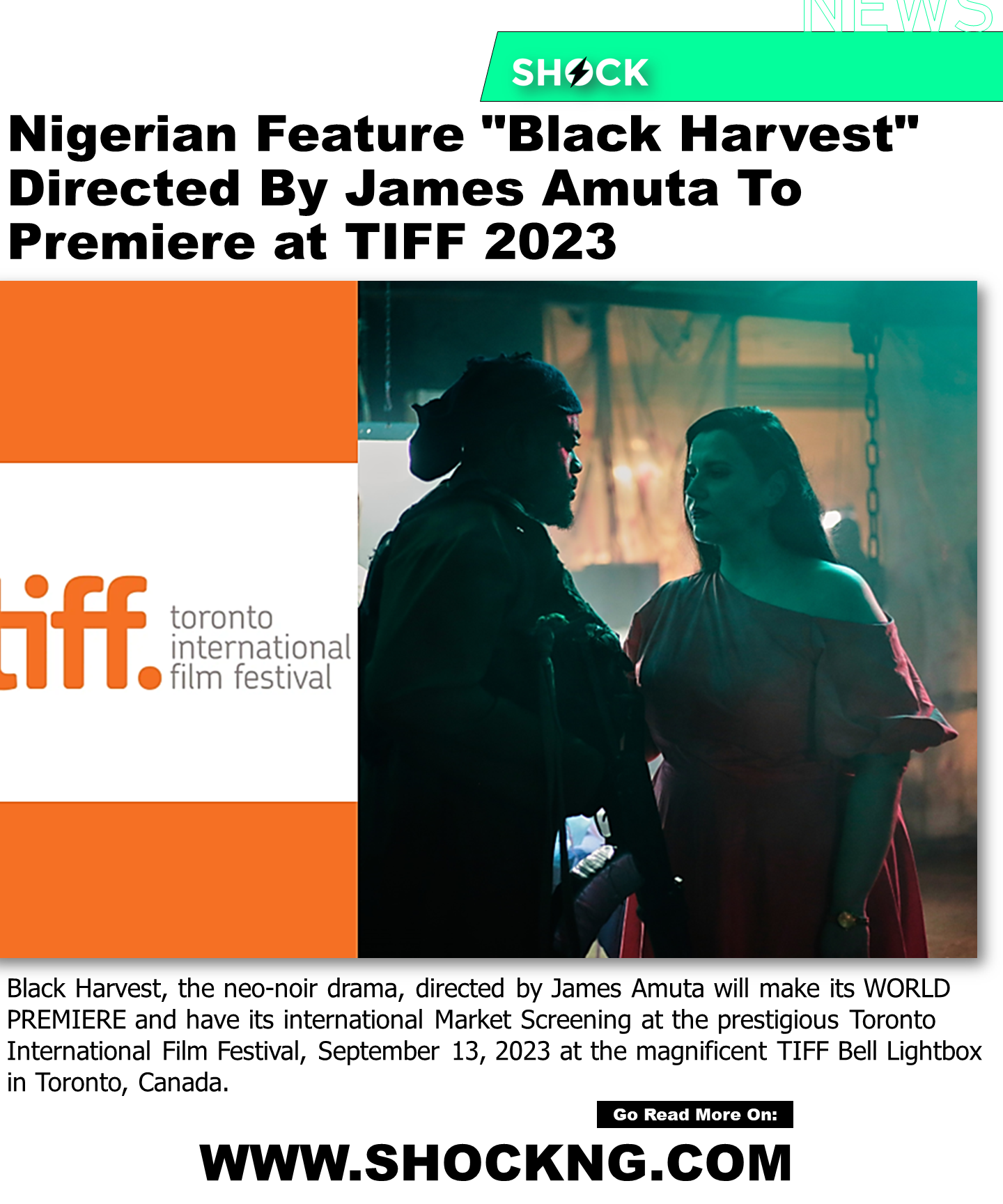 Tell Me More
Directed By James Amuta, Black Harvest features top Nollywood acts Zack Orji, Kelechi Udegbe, Elvina Baby Ibru, Greg 'Teddy Bear' Ojefua, Michael Pankyes John, Lavinna Verma, and Tope Olowoniyan.
The title which wrapped its principal photography in 2022 brings to the screen gripping tales of what hostages face when in captivity and how dark the minds of killers operate. The first-look trailer teases how the film takes audiences into the underworld of illegal organ trafficking and transplant tourism, as it navigates a sinister plot, with unexpected character turns and plot twists.
In an Exclusive statement to SHOCK, Director James reveals more about this world premiere and why it matters.
"The hardest part of the filmmaking process comes after your film is completed, and now needs to get to the audiences. So, getting to show it, for the first time, on such a huge global platform comes with a mixture of anxiety and excitement. You're excited that the most influential brands and names in the global film market will get to see your film, but you're anxious at the same time"
On the title selection process, he reveals: When you make a film, anywhere you are in the world, you make it with the intention of connecting with a universal audience, so you adopt creative methods and strategies for making your film accessible, for consideration by international film stakeholders. So you start making your festival rounds and knocking on doors.
TIFF is renowned for its enthusiastic audiences, curatorial excellence, and as a platform in the North American marketplace. Each September, over 5,500 leading industry professionals converge in Toronto to promote, finance, buy, and sell films – both in and out of Official Selection.
TIFF has proven an ideal environment to showcase independent films, ensuring they have the best possible opportunity to be seen and appreciated by decision-makers and audiences.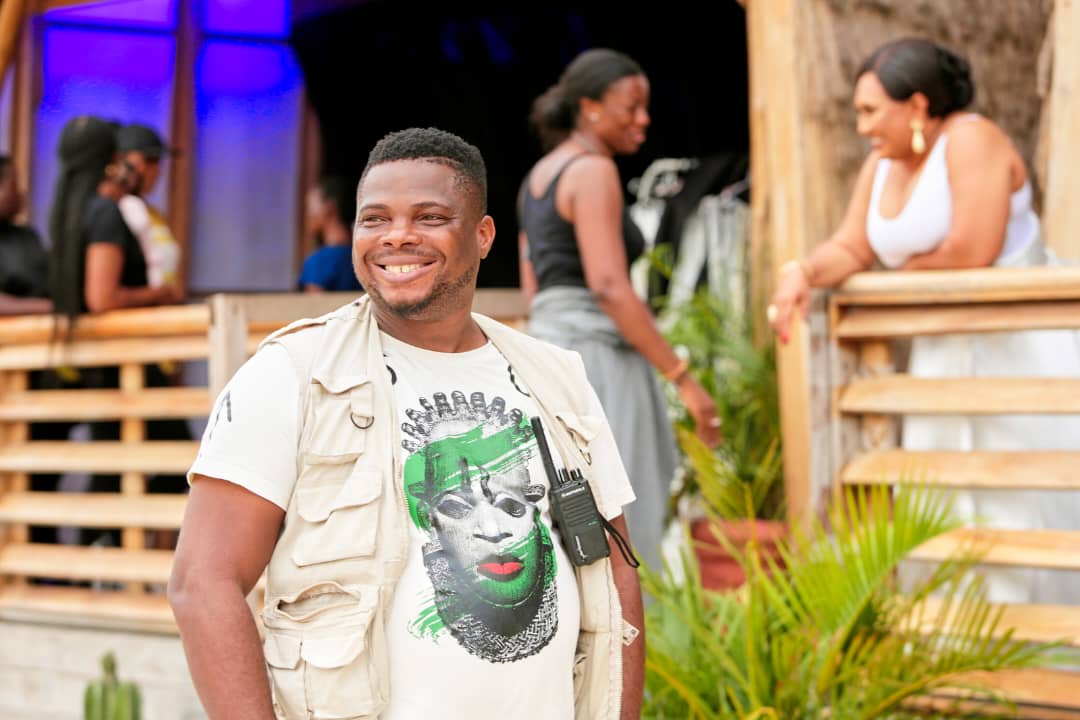 What Happens Next?
The producers are hoping to ink some deals for Black Harvest at the Market Screening and start working towards releasing the film to the general public.
From TIFF, however, the feature heads over to the Toronto International Nollywood Film Festival starting on September 17th, where the neo-noir feature received a nomination for "Best Picture: Drama".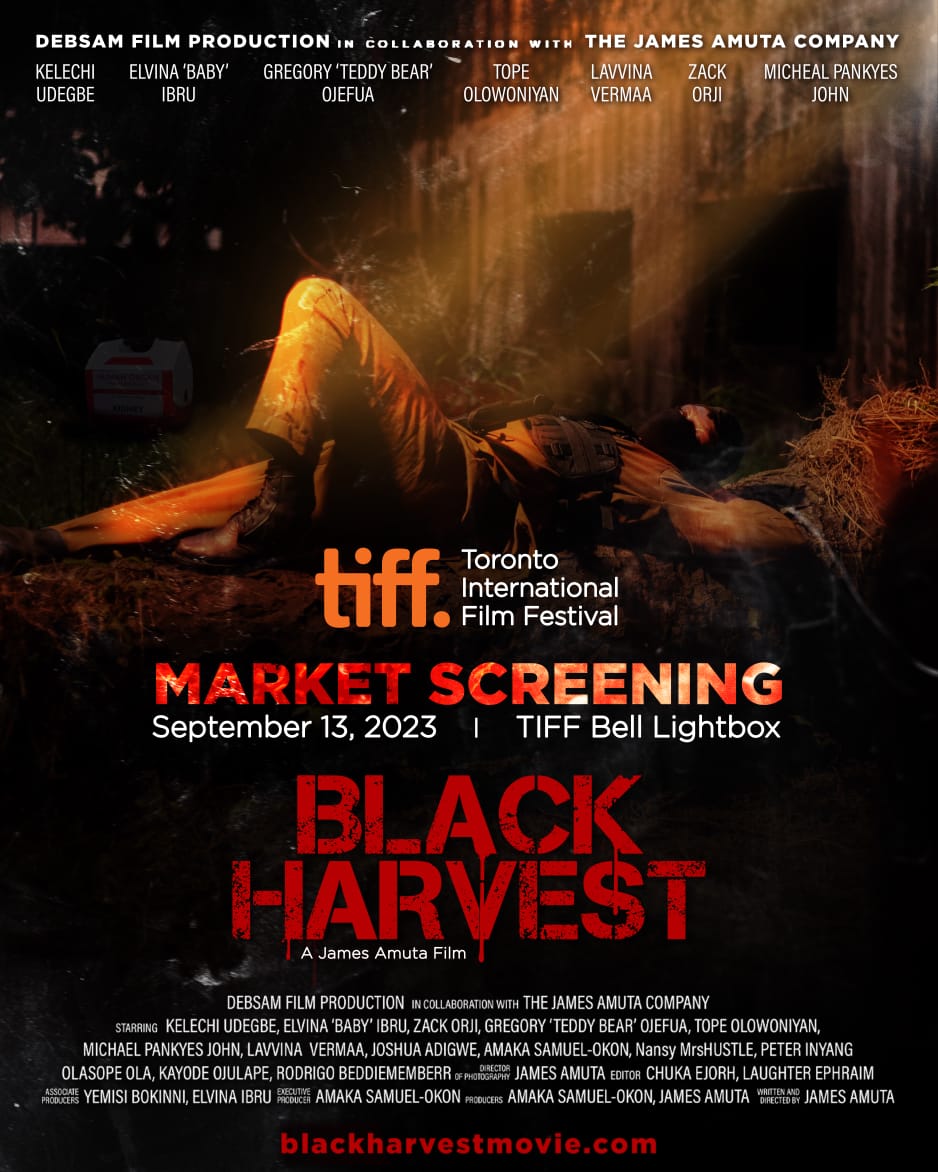 In Summary
Executive produced by Amaka Samuel-Okon, Black Harvest will make its WORLD PREMIERE and have its international Market Screening at the prestigious Toronto International Film Festival, on September 13, 2023, at the magnificent TIFF Bell Lightbox in Toronto, Canada.