The Story ⚡
Amazon Prime Video has signed its first Nigerian commissioned feature films with Nemsia Films founded by Derin Adeyokunnu and BB Sasore.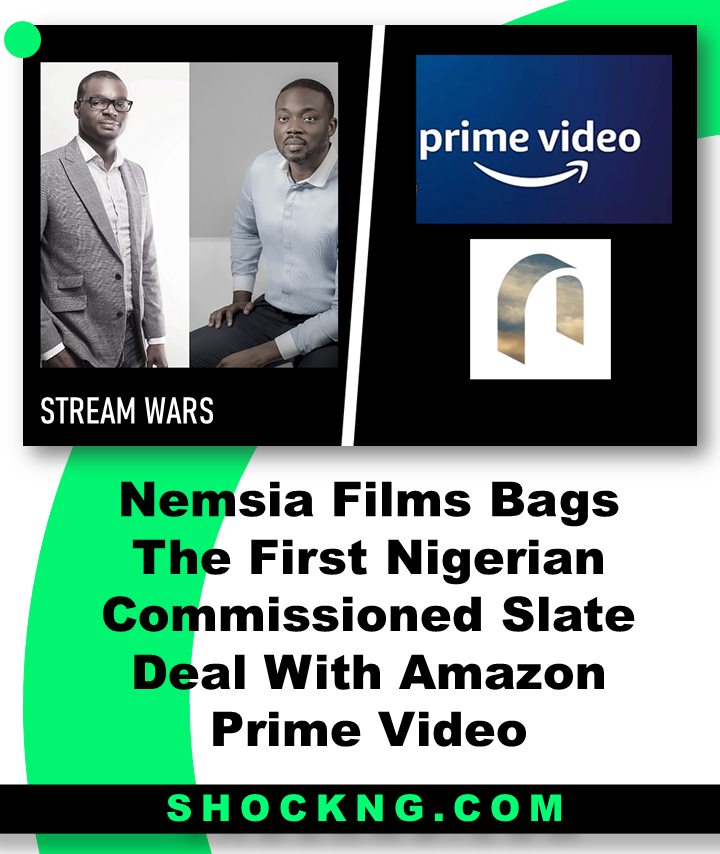 Tell Me More
Nollywood production house, Nemsia Films has closed the first exclusive slate deal for three commissioned feature films with Amazon Prime Video, having already produced a successful repertoire of world-class content such as God Calling, Before 30, and Journey of an African Colony.
"We are very excited to collaborate with Nemsia Films on this pioneering slate deal, which will
complement our growing lineup of local Nollywood content for Prime Video customers," said Ayanna
Lonian, director of Content Acquisition and head of Worldwide Major Studio Licensing Strategy, Prime Video.
"This slate deal supports our goal to showcase Nollywood at its best, by telling authentic
homegrown stories in a range of genres to Prime Video customers around the world."
"At Nemsia Films, it is our belief in 'no gravity for the mind' that has led us to work with Prime Video, one
of the leading streaming services worldwide, capable of delivering our stories further than we ever
imagined," said Derin Adeyokunnu, co-founder of Nemsia Films.
"We are tremendously excited about the collaboration and what the future holds for Nollywood."
Nemsia films was co-founded by Derin Adeyokunnu and BB Sasore, with a strong belief in its ethos – "no
gravity for the mind" – which, in addition to their major accomplishments, has seen them become a hub
for developing young and emerging talent across every facet of Nollywood.
Nemsia creates visuals that have pushed the envelope in African storytelling, from concept to delivery, with the entire production chain, including top-end visual effects and post-production, sitting in-house. Adeyokunnu serves as managing partner and executive producer and Sasore is the creative director, writer, and director of most
of their work.
The first feature in this deal will be Breath of Life, written and directed by BB Sasore and produced by
Eku Edewor. Breath of Life tells an inspirational story about life and destiny where one must live to fulfil
their purpose and cannot die until this is done.
The other two films to come from the deal will be announced later this year.
Stream Wars
So it begins, Amazon Nigerian Original from a Nigerian studio. Stay tuned for details.
This is a SHOCK Exclusive – Thank you for reading
Shockng.com Covers the Business of Film/TV and the Biggest Creators in Sub Saharan Africa.
Let's be Friends on Instagram @shockng