Box Office
News
Disney+ Unveils Florence Kasumba, Nasty C, Kehinde Bankole For "Kizazi Moto, Generation Fire" Animation Project
The Story ⚡
The African Sci-Fi animated project "Kizazi Moto Generation Fire" from Disney + has unveiled its lead cast.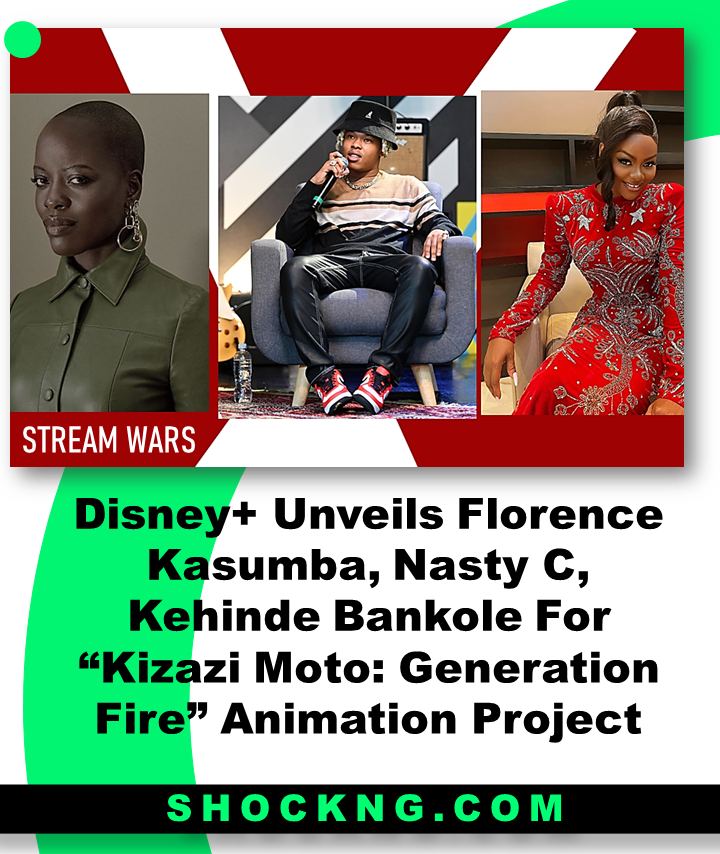 Tell Me More
Disney is set to unveil a raft of new animated series productions Wednesday at the Annecy Intl. Animation Film Festival and show sneak peeks of the upcoming slate of new original animated shows to air on Disney+ and other Disney-owned platforms in 2023 and beyond.
Kizazi Moto is scheduled to be part of this slate with the animated studio confirming the cast includes Florence Kasumba ("Black Panther: Wakanda Forever"), and Nigerian star Kehinde Bankole ("Blood Sisters") and South African rapper Nasty C ("Blood & Water").
Last year, Disney Animation studio has confirmed the 2022 debut of Kizazi Moto: Generation fire, a 10-part Sci-Fi anthology executive produced by Into the spider-verse co-director Peter Ramsey.

The short film takes talent from over 7 African countries including Nigeria to answer the question
"what does Africa's future look like from an African perspective?"
Fast-rising animation studio Trigger Fish leads the production of this anthology set for a global streaming debut on Disney+ streaming in late 2022.
Again, this news signals how the stream wars have edged into the continent. There are over 8 international animation projects gunning to milk the African IP with a release set next year and that's a good thing.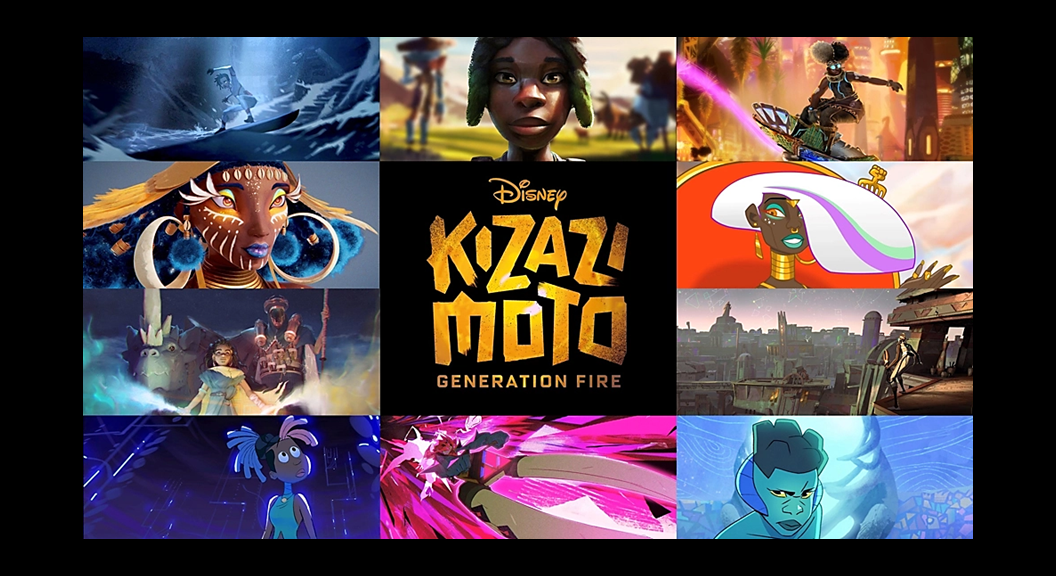 Thank you for reading
Shockng.com Covers the Business of Film/TV and the Biggest Creators in Sub-Saharan Africa.
Let's be Friends on Instagram @shockng