The Story ⚡
Originally set for a theatrical debut in April 2020, Namaste Wahala – an anticipated cross-cultural love story has been confirmed for a Valentine's Day global release on streaming service Netflix.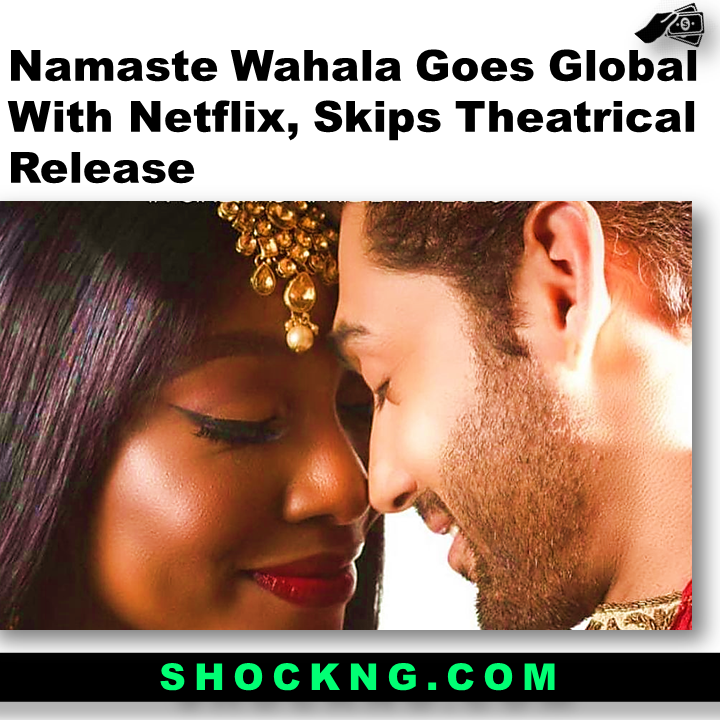 Tell Me More
The feature which is Hamisha Daryani Ahuja first outing as a Director is the story of a Nigerian woman, Didi (Inidima Okojie) and her Indian love interest, Raj (Ruslaan Mumtaz) who fall in love despite the differences in their cultural backgrounds.
Through this romantic journey, the couple take their families on a memorable rollercoaster ride of emotions.
Namaste Wahala dares to beautifully combine the glitter, lushness, gorgeous color and textures that both Nigerian and Indian cultures are so famous for.
Executive Producer and Director Hamisha Daryani Ahuja who is a third generation Indian living in Nigeria, reveals she deeply cherishes and respects both cultures.
She stated, "I am very excited about my movie Namaste Wahala going to the whole world through Netflix.
The movie showcases the beauty of Nigeria and the wealth of talent in Nollywood. It was amazing to see how beautifully two cultures which I hold very close to my heart came together in this fusion movie.
I can't wait for all of you to watch it."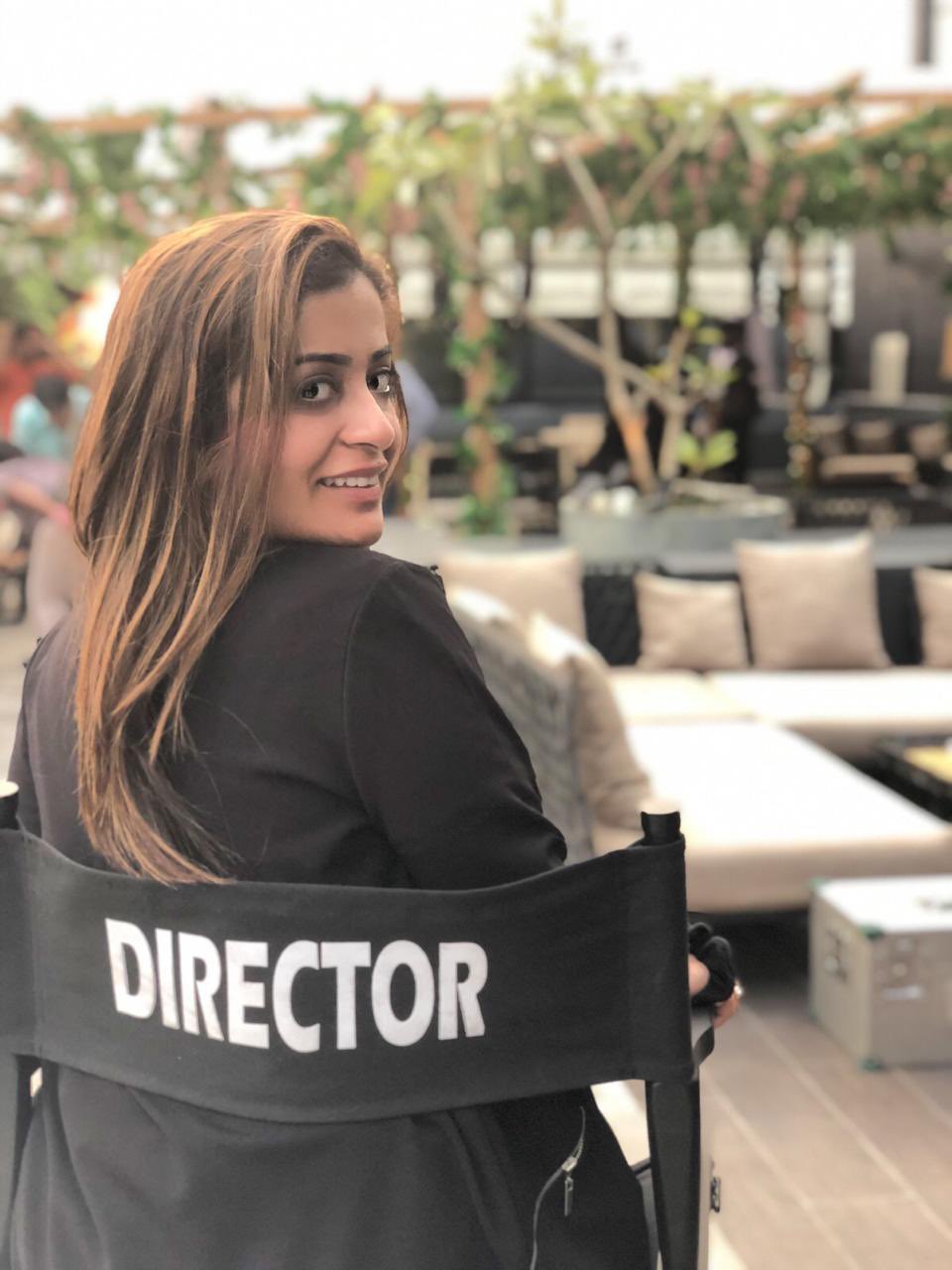 Stream Wars
The stream wars is slowly catching up with Nollywood.
A trend of acquiring Big films that could not risk a theatrical release is being set by Netflix.
This picture in particular debut with a huge buzz got upon its first poster release that set a huge anticipation for its release.
it is well known that Nigeria has a sizeable audience that loves watching Bollywood- drawing this particular demographic mix out to the big screens with Namaste Wahala would have been an interesting metric to watch out for but all of that information now goes straight to the streaming giant Netflix, who by now should have understood the content palette of Nigerians.
Hopefully Harmisha's production company "Forever 7 entertainment" takes a run at the box office in the coming years and gives us a dazzling Indian-Nigerian themed premiere to experience.
Netflix Original
The cross country rom-com strikes a mix of lead talent from two big movie industries – Nollywood and Bollywood.
This easily spots why it was acquired as Original Programming for the streaming service that has placed itself on a global consumer path.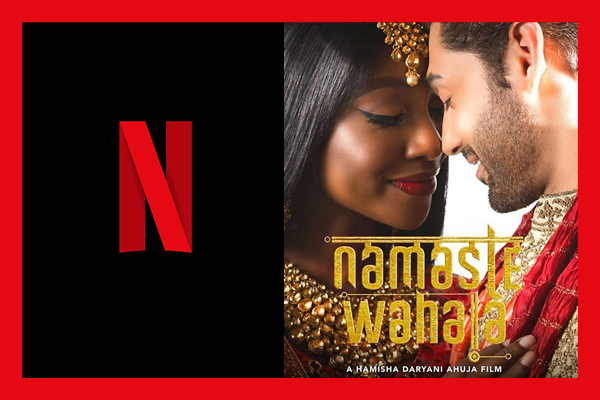 Namste Wahala confirms that it was shot on location in Lagos Nigeria but incorporates the Bollywood dance to the delight of its counterpart audience.
with the musical score done collaboratively by two acclaimed music producers M.I Abaga and DJ Suketu.
Netflix Originals are meant to serve as brand new exclusive content that will draw in a new batch of subscribers for its streaming library and Namaste Wahala definably lives up to this purpose.
https://twitter.com/AdutStan/status/1335267499558879233
Who is in it?
Nigerian Actress Inidima Okojie, Indian Actor Ruslaan Mumtaz. Nollywood Veteran Richard Mofe Damijo and Joke Silva.
As well as Osas Ighodaro, Broda Shaggi, Frodd of Big Brother fame, Anee Icha, K10, Ibrahim Suleiman and Imoh Eboh.
When can i watch it?
if you have got Netflix , The feature is available for streaming globally from Sunday, February 14th 2020.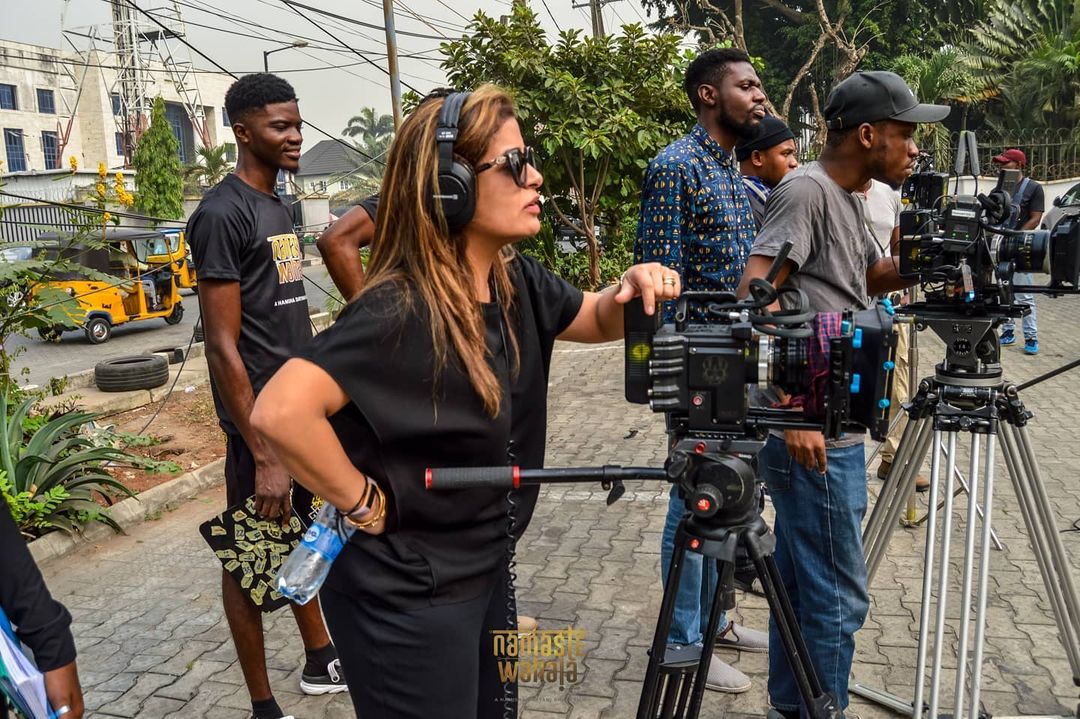 Thank you for reading
Shockng.com Covers the Business of Film and the Biggest movies that screen in Sub Saharan Africa.
Let's be Friends on Twitter @ShockNG