The Story⚡
The Africa International Film Festival (AFRIFF) 2023 will be held from the 5th to the 11th of November 2023, and here are the titles of Nigerian short films that made the selection.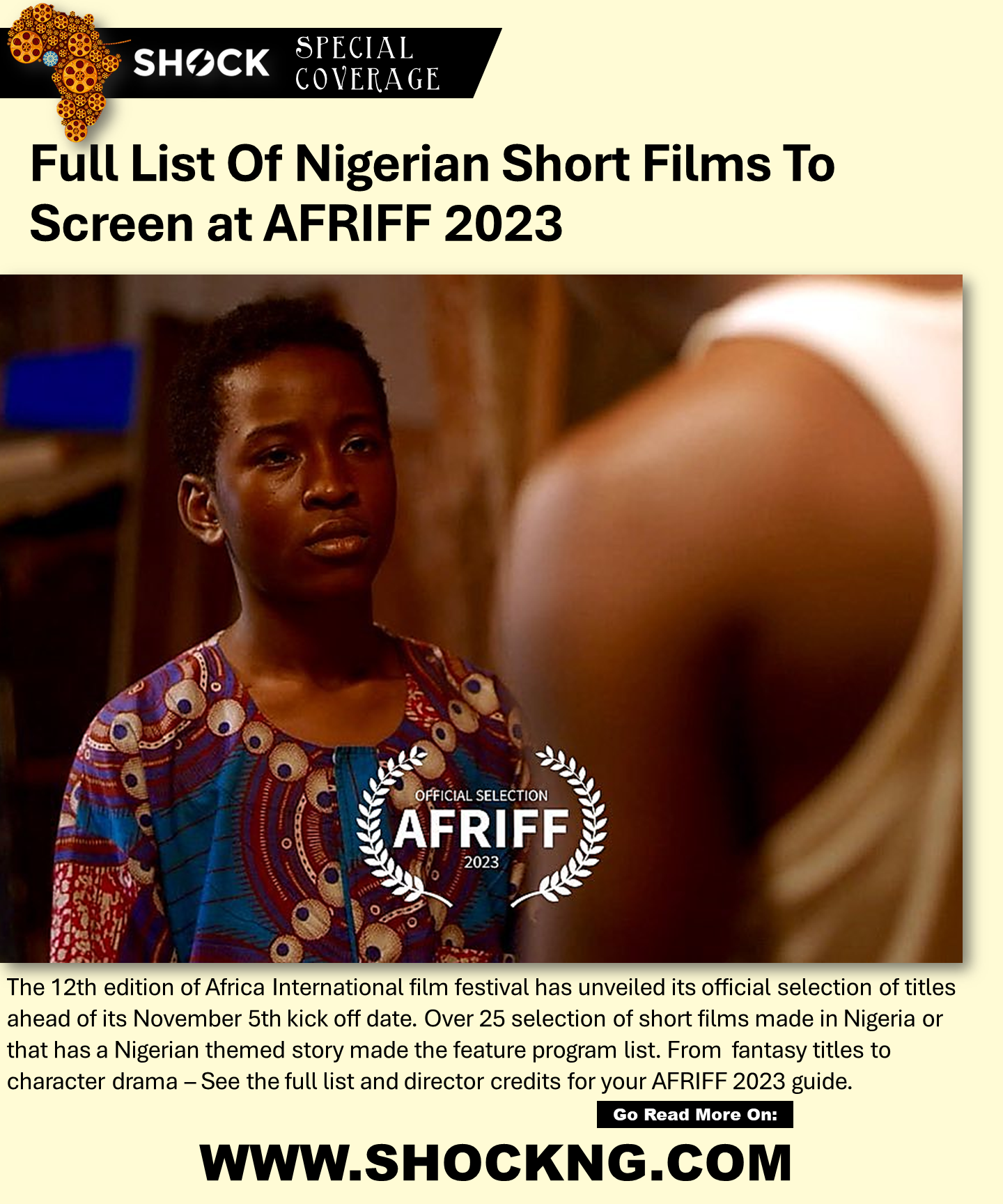 Tell Me More
AFRIFF is the most prominent annual appointment for African filmmakers which presents an immersion into the world of filmmaking, with participation from all over Africa and the diaspora. This event, themed 'Indigenous 2.0 Global', helps to foster relations between African filmmakers and international stakeholders.
A couple of titles were submitted under the Nigerian short film category and here is the list of the selected titles.
Details of Selected Titles
Until 23 directed by Chioma Paul-Dike is an International African film that tells the story of an only child Shina from Abeokuta who accompanied a girl to Lagos but met his death on the journey. Several attempts to resuscitate Shina failed.
Dreams directed by Chioma Paul-Dike is a story of a pregnant woman who's being chastened by spirits from her husband's ancestral home to leave the community.
Broken Mask by Khago Idhebor is a story of Nigerian masquerade culture which reveals that female masquerades are worn by men communicating the sad truth that women are still denied a place culturally.
With Love from Bayelsa by Patrick Dauduokumor is a Valentine-themed story of a Fisherman named Tarella and his Lover Ebiye.
The Major by Chukwuka Ndife is a story inspired by the 1966 military coup which includes betrayal, abuse of power and ethnic strife.
Okem directed by Joshua Okwuosa is a story of a struggling boy who does menial jobs to support his mother, only to receive a call one day that his mother has been kidnapped.
Gita Boy directed by Toye Aru tells the story of a carpenter's son who has to choose between a family business or pursuing his music dream.
UME (Breathe) directed by Faustina Okomayin
Siege directed by Aniee essien is a story of a young boy who was forcefully taken from his happy family and conscripted into the army.
Pastor and Pastor directed by Susan Jimah.
Oriaku directed by Esse Akwawa
Yours Forever directed by Michael Kpoudosu
Jacob's Crib directed by Andrea Peregrino
Onome directed by Prosper Edesiri Arhawho
Tì ẹ ńbò ̣directed by Chinazaekpere Chukwu
If Walls Could Talk directed by Mathew Cerf, Mohammed Zanna
A Little Bit of Music directed by Mide Badmus
Baby Bush directed by Aniefiok Ufot-Ekpo
Bring Me Flowers directed by Prince Daniel
Noise of Silence directed by Isaiah Peter-Nelson
A Moment's Peace directed by Abiodun Martins-Odu
Intruders | Directed by Bryan Dike
Dangerous Hope directed by Uyoyou Adia, Judith Audu
Dear Men directed by Damilola Adeyeri
Chez Dr. Bello directed by Badewa Ajibade
Harmattan directed by Musiwa Awosika
Swipe Left directed by Terver Malu
Bege directed by Umar Turaki
Ndeeri | Directed by Horia Manuvor Jr.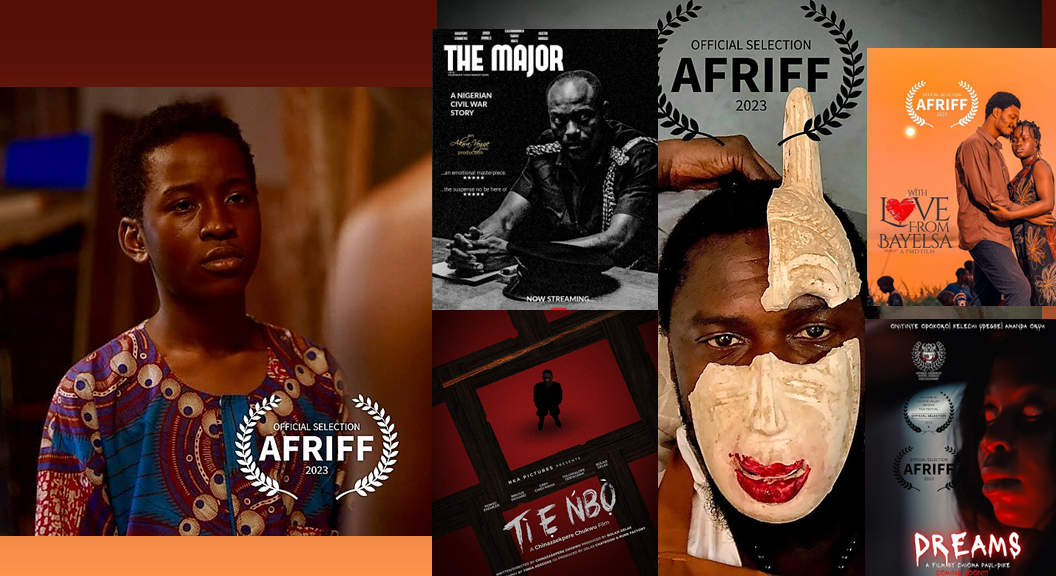 How to Attend AFRIFF 2023
If you're a professional filmmaker or a movie enthusiast looking to network and immerse yourself in the world of cinema, registration can be done via the official AFRIFF website at www.affrif.com.
Thanks for Reading. Share this with your friends going to AFRIFF 2023!
Follow us @shockng on Instagram for our special coverage of these titles and don't miss a thing.