The Story ⚡
"This is every distributor's dream; that a major blockbuster has its top billed cast in the flesh in a territory that responds to events and occasions"
Tell Me More
On the 6th of November, 2022, the director, producer and key cast of "Black Panther" took the center stage at a historic premiere in Lagos, Nigeria. Held in association with Africa International Film Festival (AFRIFF) and film distribution company, FilmOne Entertainment, this movie premier welcomed Letitia Wright, Lupita Nyong'o, Danai Gurira, Tenoch Huerta Mejia, Winston Duke, and Producer Nate Moore to the city's hub and sought to celebrate the film's African heritage.
In an exclusive conversation with Shock at this event, Moses Babatope, co-founder and managing director of FilmOne Entertainment spoke on the impact this first-of-its-kind premier will have on the industry.
"On paper, this is every distributor's dream; to have a major studio-backed film, but beyond that, that a major blockbuster has its top billed cast in the flesh in a territory that responds to events and occasions. I think the value of that is immeasurable, it's beyond belief. We are about to see the mother of all records to be made"
He also spoke on the effects the pandemic had on the industry while affirming that the film "Black Panther: Wakanda Forever" will mark a renaissance of the Nigerian box office, as regards record-breaking, he said,
" We have been hampered by things out of our control; like the economic issues, it's very hard to attract funding to build cinemas fast enough. "Black Panther" came out in 2018, the next year was an election year, which meant there was a slowdown in activities, and 2020 came with COVID.
2018 was our record attendance year, 2019 was our record box office year, and 2020 was supposed to be the year of recovery, a convergence between box office and attendance. So a combination of stop-starts and other factors affected our ability to make more.
With a film like this coming for a cinema release, this is a kind of shock therapy that the industry needs to jolt. We are up for a record-breaking year box office-wise, and we hope to see growth next year."
Speaking on the box office predictions, the managing director said
"I think for a major Hollywood studio like Disney to have a vote on Africa, other studios will watch and see. The fact that they are here being true to story and representation, I believe that's one thing other studios will follow on. This (Black Panther: Wakanda Forever) has the makings of the first 1 billion naira box office title. The psychological impact of a film that makes 1 billion naira's has immense value. The success of this cannot be overstated, it is important to all of us"
Tangent
In the history of the box office in Nigeria, "Black Panther 1" is the highest-grossing Hollywood title. The black-themed action/adventure film was released on the 16th of February, 2018, and went on to make a record with a total ticket sale of N818.11 million.
"Black Panther 2" has been projected to hit the first #1 billion at the Nigerian box office, and the chances of this happening are high, based on the efforts that have gone into making and marketing the film.
In summary
The first Black Panther remains at the top of the charts in East and West Africa, and it will be interesting to see how this sequel does at the domestic box office. "Black Panther: Wakanda Forever" will be released on the big screens in Nigeria on November 11.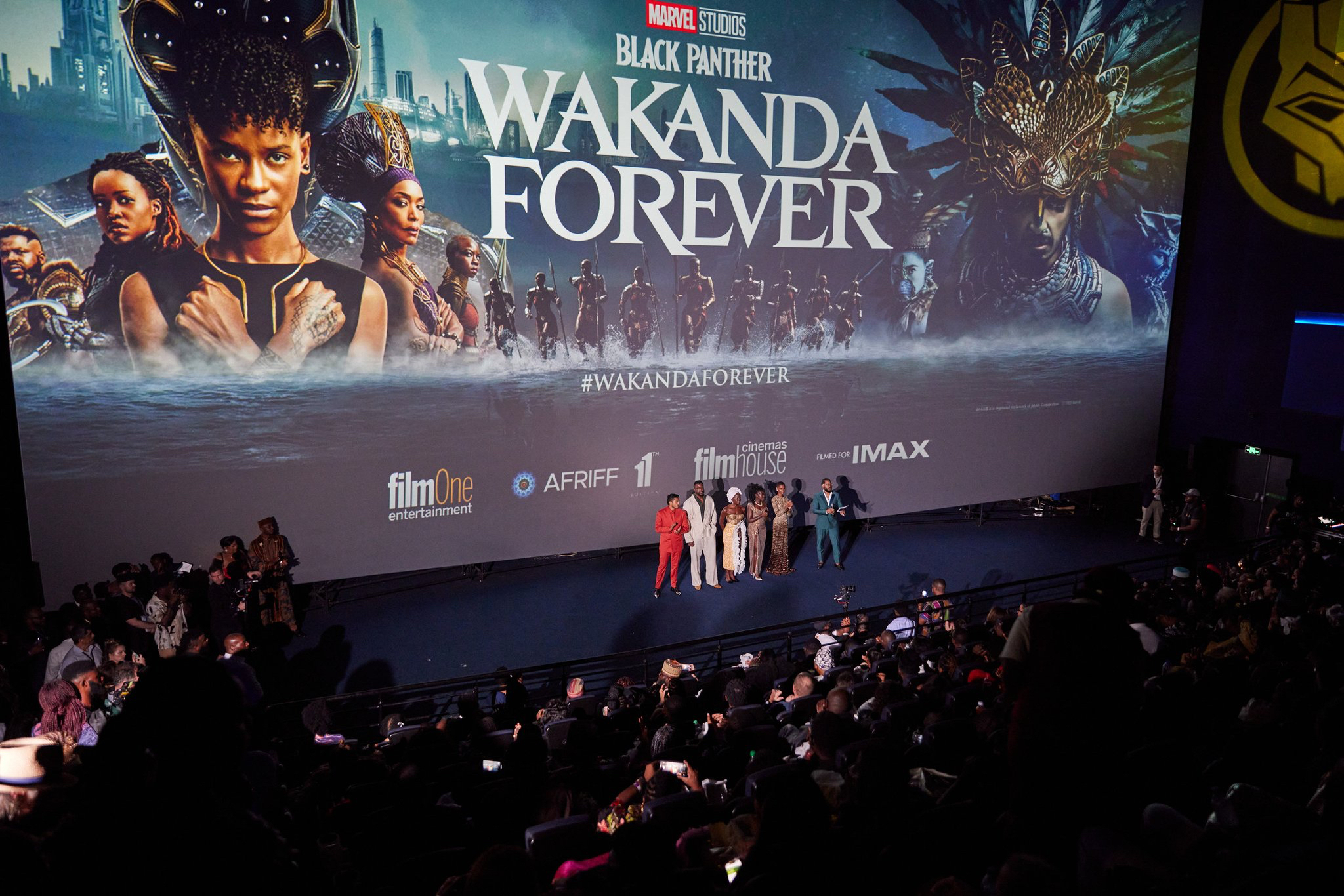 Thank you for reading
Shockng.com Covers the Business of Film/TV and the Biggest Creators in Sub-Saharan Africa.
Let's be Friends on Instagram @shockng