The Story⚡
Moments is set to premiere on Africa Magic this October and here is everything you need to know.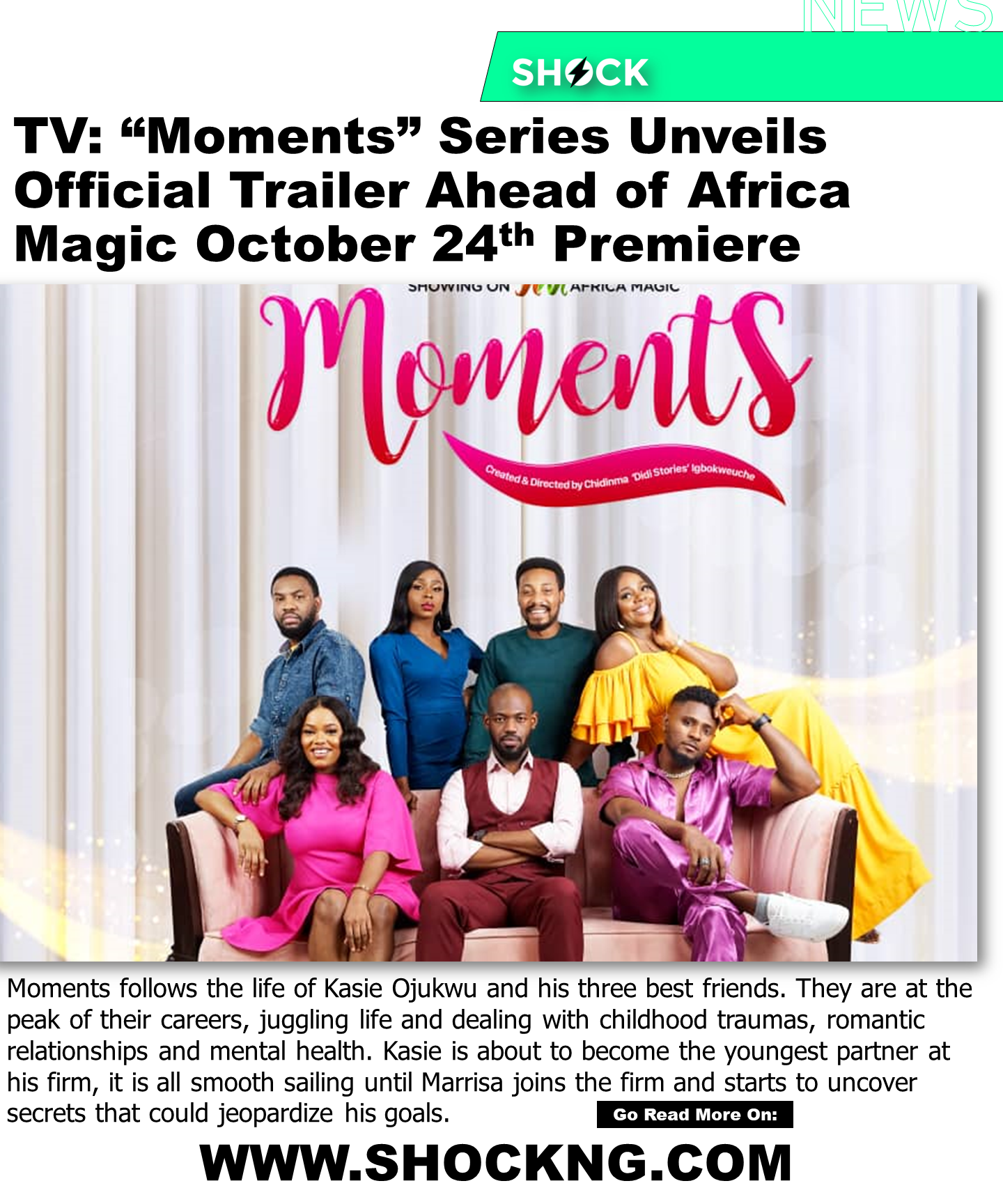 Tell Me More
Having followed the daily conversation of "men are scum" with multiple reasons why people reached that conclusion. Chidinma 'Didi Stories' Igbokweuche created a story about male friendship from the perspective of a woman and what that could look like.
Her vision was to simply show what that world could look like, where there is less of "men are scum" in the conversation.
According to her, there is no better time than now for the story of Moments as the world is moving in a direction where all voices are heard.
The series follows the life of Kasie Ojukwu and his three best friends.
They are at the peak of their careers, juggling life and dealing with childhood traumas, romantic relationships, and mental health. Kasie is about to become the youngest partner at his firm, it is all smooth sailing until Marrisa joins the firm and starts to uncover secrets that could jeopardize his goals.
Official Trailer
Cast
The series' cast line up are ; Michael Ejoor, Uzoamaka Onuoha, Ibrahim Suleiman, Maurica Sam, Okey Jude, Derby Frankson, Presh Talker, Osarehia Oronsaye, Mike Afolarin, Anto Lecky, Kuchi Kris, Nonso Odogwu, Owumi Ugbeye, Frank Konwea, Leo Oji, Toju Peters and Amaka Michael Zin-Gabriel.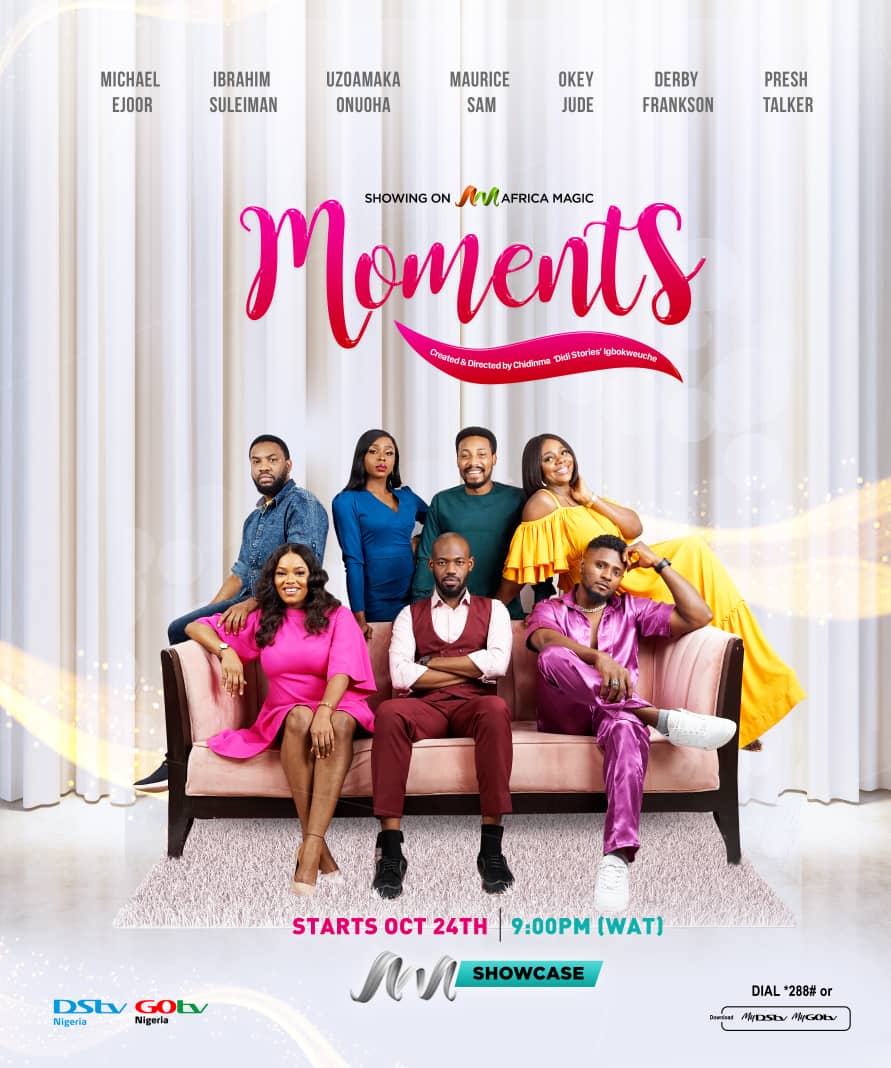 Series Premiere
Moments has been licensed by Africa Magic and starts airing on Tuesday, October 24th, by 9 pm on Africa Magic Showcase. (continues every Tuesday after that)